IHA spoke with trend consultant Kate Usher, of the UK based Trend Bible agency, to learn about her presentation at The Inspired Home Show. She will explain consumer preferences that influence home design and color trends at the Innovation Theater, where 21 sessions over four days will address successful retail practices, consumer research findings, digital commerce, sustainability and global market trends.
Trend Bible is a global futures agency that predicts the future of life at home. The agency works collaboratively with the world's best brands helping them seize tomorrow's opportunities.
If it can be done in or to the home, Trend Bible analysts are already tracking the emerging signs of upcoming shifts in taste and habit around the world. Whether it's the future of eating, decorating, playing, celebrating or bringing up children, their specialists apply their expertise to develop those signals into strong and simple trend forecasts that create commercially successful products that connect with future audiences and stay true to brand.
Kate Usher specializes in bespoke consultancy, working primarily in the home ad interiors sector. As a design industry expert with more than 10 years of experience, she advises on insight and design trends for recognized retailers, brands, architects and design agencies across the globe. Usher can scan, analyze and filter insight into projects, ensuring Trend Bible clients feel well informed, inspired and confident in their decision making.
What is the most exciting or rewarding part of your work? What fuels your inspiration?
I travel frequently around the globe for my job and I am fascinated by other cities, absorbing different ideas, cultures and attitudes. A trend forecaster must stay constantly tuned in to what is going on, keeping eyes and ears open to the latest art exhibitions, new commercial spaces or retail environments and shifts in how people are thinking, spending or behaving. The most rewarding part of my role is being able to piece together these "weak signals" like small parts of the puzzle, to paint a bigger picture of what these might mean for the future of life at home.
Working with color and design is always exciting for me, but having the opportunity to craft bespoke solutions for brands and retailers who are struggling to apply trend to their products is what I really thrive on. Creating mood boards, narrative or color palettes with a specific brand's lens layered over them is a challenge I really enjoy.
Can you name a pivotal event or project that impacted your career or company?
This year we've been working with a big client in China. This presented a great opportunity for us to delve much deeper into understanding this market, whose consumers think and behave very differently from consumers in Europe and the U.S. We've learned a lot from this rapidly changing landscape which is quickly evolving from one season to the next. As a result, we've designed some new strategies for intelligence gathering and staying tuned in to what's going on in this increasingly important region.
In the past few years, what has changed most in your business? How has your company met these challenges in the way you do your work?
Trends are being adopted more quickly now as bigger retailers have the power for increasingly fast product turnaround; this means they might respond to a trend forecast 6-12 months ahead of the intended season. Working on a bespoke level with these companies means we can ensure they are executing trends in a timely manner, ensuring they stay ahead of the curve without being too niche or directional for their customer.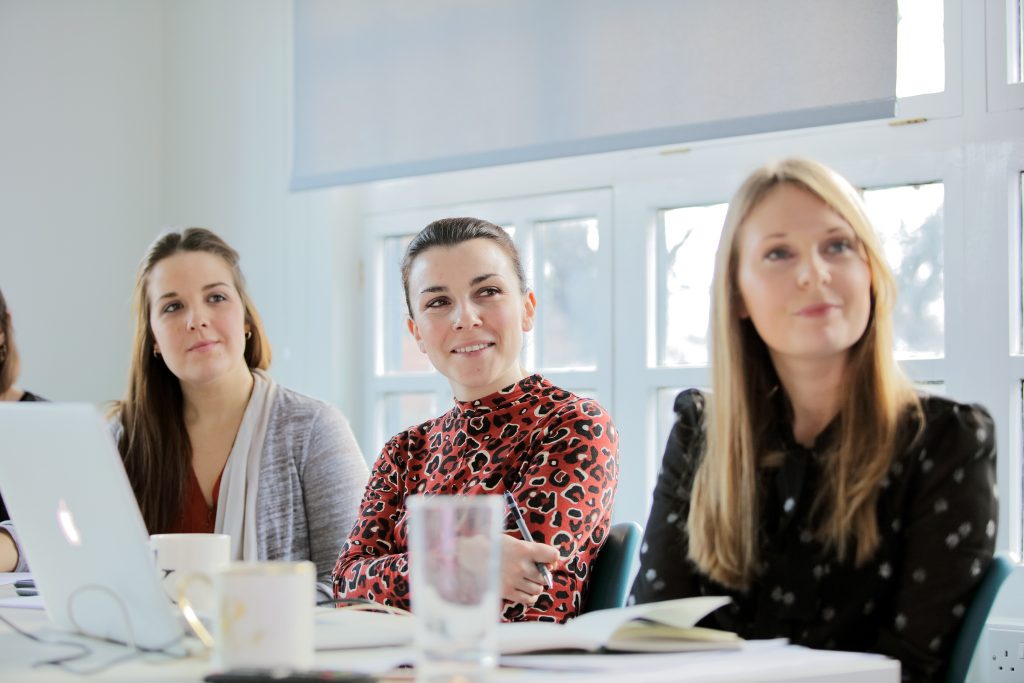 How do you de-stress and find balance in the demanding 24/7 workplace?
I'm a firm believer that fresh air and the outdoors are very important for focus and energy levels, so I always find that popping out for a walk by the river during my working day really helps to clear my head and re-invigorate me.
When I'm feeling overwhelmed, I use a great tool for categorizing tasks by asking myself "What's the most urgent? What's the most important?" And then I file each task under either delegate/do now/re-evaluate/or reschedule – this helps me to feel more in control!
As a trend forecaster I thrive on travel and new experiences, and I generally try to blend my leisure time with my work trips. So, whether I'm travelling to Stockholm or Shanghai for a meeting, I'll always try to add a day or two onto the trip to visit galleries, cafes and soak up the culture or the latest happenings in the city. I find this helps me return to the office reinvigorated and full of new inspiration. Equally, I approach my leisure holidays as "intelligence gathering" and try to travel to places that have a bit of a buzz about them to see if I can learn something new there. I'm always snapping pictures of things I see that are interesting and this helps give me a head start with research when I'm back in the office.
Kate, tell us what you will be speaking about and how this topic is important for Show audiences.
I'll be exploring the big shifts in consumer lifestyles, attitudes and behaviors that are influencing design for the home and how these result in color and design trends for 2021. These trends will provide valuable foresight for anyone involved in producing, selling or marketing products for the home, providing inspiration for color, material, shape and pattern as well as functionality.
What do you see as consumers' biggest concerns regarding housewares products or how to shop for them?
In response to messages of instability, environmental crisis and economic downturn circulating in the media, householders are beginning to look inward and take comfort in exercising control over their immediate home environment to create a sense of order and consistency. Just look at how Mari Kondo has exploded in popularity, for example. As sufficient storage space becomes increasingly limited, utilizing every inch of space becomes important for householders. In the kitchen, bulky appliances become obsolete in favor of compact solutions as we see householders adopt a "when I need it" mindset when it comes to countertop appliances, prep stations and equipment. As a result, we expect consumers to become more demanding in their expectations for compact storage solutions. 
What are some of today's trends or issues that new product development professionals and/or retailers face in the housewares market?
Usually our customers tell us their biggest challenge is deciding which trends to respond to or invest in, without knowing how long they will last or how relevant or appropriate they will be for their customer. Having strong customer profiles or a strong Aesthetic DNAä can help with this and makes it easier for brands to apply their own lens over a trend and decide if it is right for them. Timeliness is also important, often brands can spend so long developing product that they are late to market and miss cashing in on a trend before it peaks. Getting products in store quick enough for them to leverage it can be a real challenge. It can be equally as damaging to go too early with a trend. Some brands misjudge the social mood, and their customer might not be receptive yet to that type of product, resulting in poor sales.
For more information and to sign up to trend updates visit www.trendbible.com.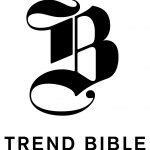 ––
Thank you, Kate, for describing Trend Bible's practice and approach, valuable for producers or sellers of products. Your international perspective on the home and interiors market and design directions will attract an attentive audience for your presentation Sunday, March 15 at 9:30 a.m. in the Innovation Theater.  Your presentation starts the second day and will prepare retailers as they head out to the Show floor.
2021 Trends Impacting Housewares
Sunday, March 15 | 9:30 a.m. –10:20 a.m.
Lakeside Center – Innovation Theater  – Room E350
Be sure to attend the free executive-level educational sessions at the Innovation Theater to hear about successful retail practices as well as the latest research and analysis of home trends and forecasts for products in the smart home, kitchen and health care categories.  These programs will give you a fresh perspective as you walk the Show and will inspire, inform and improve your business. All programs will be audio-recorded and will be available at The Inspired Home Show after the Show.