The NPD Group offers data, industry expertise, and prescriptive analytics to advise clients in manufacturing, public sector, retail and financial service fields. Operating for more than 50 years, and now with offices in 27 cities across the Americas, Europe and Asia-Pacific, NPD helps clients measure, predict and improve performance across all channels. The world's leading companies rely on NPD to benchmark performance, guide strategic decision-making and improve pricing, product management, new product innovation, customer segmentation, assortment and sales forecasts.
Home industry advisor Joe Derochowski is well-known to housewares audiences as an advisor to IHA and frequent presenter at the Show.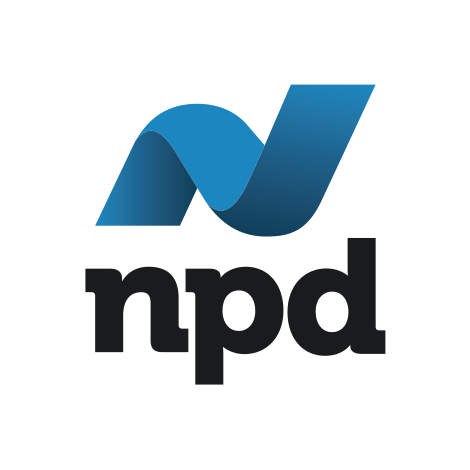 What is the most exciting or rewarding part of your work? 
I love seeing and hearing clients talk about the actions they took to grow their business as a result of my presentations, and whether those actions were based on suggestions or comments that inspired them come up with a creative way to expand their business.  I am fueled by the desire to help consumers live a healthier and better life, understanding the critical role we in the Housewares industry play.
Can you name a pivotal event or project that impacted your career or company?
I contributed to task forces when the federal government was trying to help battle obesity, and I provided a perspective on consumers' eating habits.  Many times, participants from academic institutions, government agencies and food companies talked about the need to educate the consumer. I knew from our data on the food industry that consumers know they need to eat more fruits and vegetables, but they don't. While educating consumers on the nutritional value is important, the bigger barriers become actually living a healthy life and executing on that education. I remember thinking that we need to bring kitchen electrics companies, gadgets and other housewares companies into the conversation to address the execution side of things. Since I took this role five years ago, I have never forgotten the importance we play in helping society live a healthy life.
In the past few years, what has changed most in your business? How has your company met these challenges in the way you do your work? 
NPD has point-of-sale and consumer data trackers.  As consumers moved to a more mobile lifestyle, it became increasingly challenging to get consumers to fill out surveys. NPD addressed the need and saw an opportunity to move our consumer data to receipt-based trackers – NPD's Checkout information – which is significantly more accurate and insightful.
How do you de-stress and find balance in the demanding 24/7 workplace?  
First, I love what I do and find great joy in being a nerd and digging into our databases to find stories, trends and ways to help companies grow.  I also have kids that are still at very fun ages, so much of my non-work time is spent playing with them or golfing.  It is a challenge to carve out time, but my best tip is to be "present" when home or with friends. I started practicing mindfulness a few years ago and it helps me to be more present in the various aspects of my life.
What you will be speaking about and how this topic is important for Show audiences.
In this presentation, my intention is to provide an "outside in" perspective to help inspire growth.  Often, we get caught in the weeds and miss the bigger picture.  At NPD, we track more than a trillion dollars of consumer spending and I will be looking at trends across industries in the vast retail landscape to provide perspective on their growth lessons that can be applied to the housewares space to help us find new opportunities for growth. I will also provide a brief review of 2019 trends and what to look for in 2020.
What do you see as consumers' biggest concerns regarding housewares products or how to shop for them?
Consumers today are willing to spend money, but they want to make sure they get value for their money.  At times, we as an industry get so caught up in the technical features of our products that we don't clearly let the consumer know about the benefits.  We can do more to give consumers confidence in their purchase decisions and get them excited about their buying.
What are some of today's trends or issues that new product development professionals and/or retailers face in the housewares market?
We need to make it easier to feed our families and live the lifestyle we want.  We also need to come up with some new home run categories (categories that go from 0% household penetration to 20+%) over the next five years. That means we need to look at solving consumer needs in a different way.  Evolutionary innovation will give us the singles that are valuable to staying in the game, but we also need a few home runs.
Thanks so much, Joe, for this summary of what you will talk about in the Innovation Theater. Your presentations are always jam-packed with information that you clarify for actionable insights. We look forward to your enlightening session on Monday at 11:30 p.m.
For further information about NPD's services, see www.npd.com
Bringing It Home: Lessons from the Rest of Retail
Monday, March 16 | 11:30 a.m. – 12:30 p.m.
Lakeside Center – Innovation Theater – Room E350
––
Be sure to attend the free executive-level educational sessions at the Innovation Theater to hear about successful retail practices as well as the latest research and analysis of home trends and forecasts for products in the smart home, kitchen and health care categories.  These programs will give you a fresh perspective as you walk the Show and will inspire, inform and improve your business. All programs will be audio-recorded and will be available at The Inspired Home Show after the Show.