Customized Buyer Invitation
---
Create Customized Marketing Content for Your Customers
With Our NEW Digital Marketing Invitation Program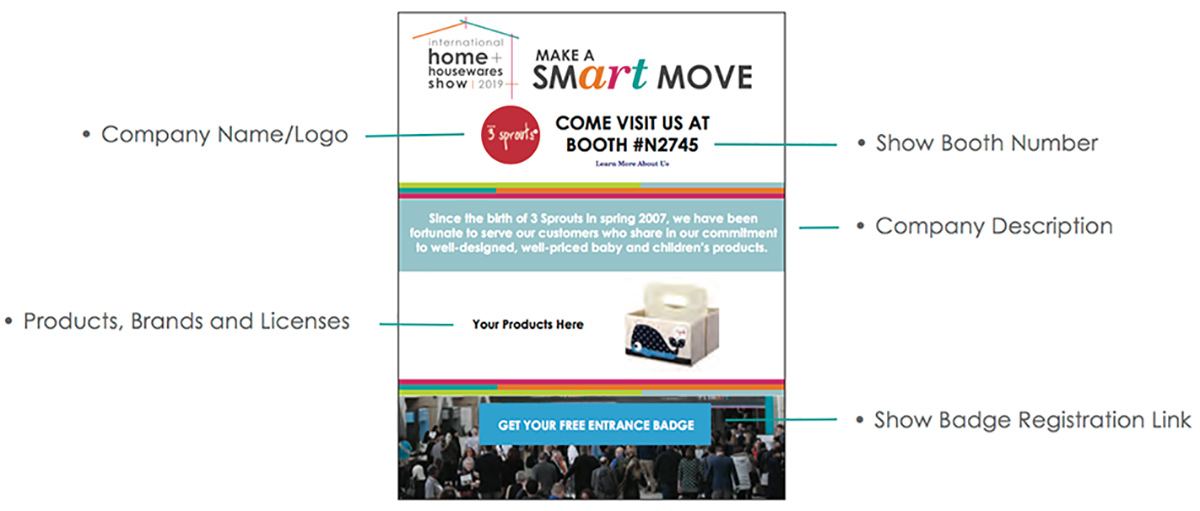 ---
Promote Yourself!
This new FREE digital marketing tool allows you to reach your privately protected customer database with customized templates that include your:
---
Promote yourself with these digital tools
Web Page
Email Campaigns
Banner Ads
---
Promote yourself through your social media feeds
Twitter
Facebook
LinkedIn
---
Special Features drive your customers to Badge Registration and to your Show Booth!
Customize your Web Landing Page with your company information along with your products, brands and licenses.
Customize your Email Campaigns and send to a group list or to an individual contact. Each email will populate with your unique URL link so customers go directly to your customized web landing page to learn about your company, the Show and easy access to registration.
Create Banner Ads, available in three different size configurations, that can be used for your company website, your re-marketing campaigns and your email signature.
Upload your contact lists through a secure server. Uploaded lists are accessible only by the uploader! Utilize the reporting feature that allows you to track your customers' interaction with your content
Explore the user-friendly interface with optional tutorial.
Do you need your unique URL? Email Michele Layman at IHA