Cooking Theater
Culinary Demonstrations by Celebrity & Award-Winning Chefs
The Cooking Theater at The Inspired Home Show features four days of culinary demonstrations led by celebrity and award-winning chefs. See the newest and most progressive housewares products from the Show floor in action on stage. Home + housewares retailers get a first-hand look at the products that consumers will be looking for, and brands get exposure to a powerful audience of buyers.
Emeril Lagasse at the 2019 Show!
The stage offers exposure for established and up-and-coming chefs and celebrities to promote their current projects and interests to close to 60k of the world's important home + housewares professionals. The 2019 Cooking Theater featured Rick Bayless, Ming Tsai, Sara Moulton, Tyler Florence, Fabio Viviani, Ayesha Curry, Ludo Lefebvre, David Burke, Cat Cora, Greg Wade, and more!
The Schedule
2021 schedule TBD early next year. Stay tuned!
Register for the Show to Attend!
Don't miss the Cooking Theater at The Inspired Home Show 2021!
If you're an exhibitor interesting in Sponsorship Opportunities, contact Kristin Cihon.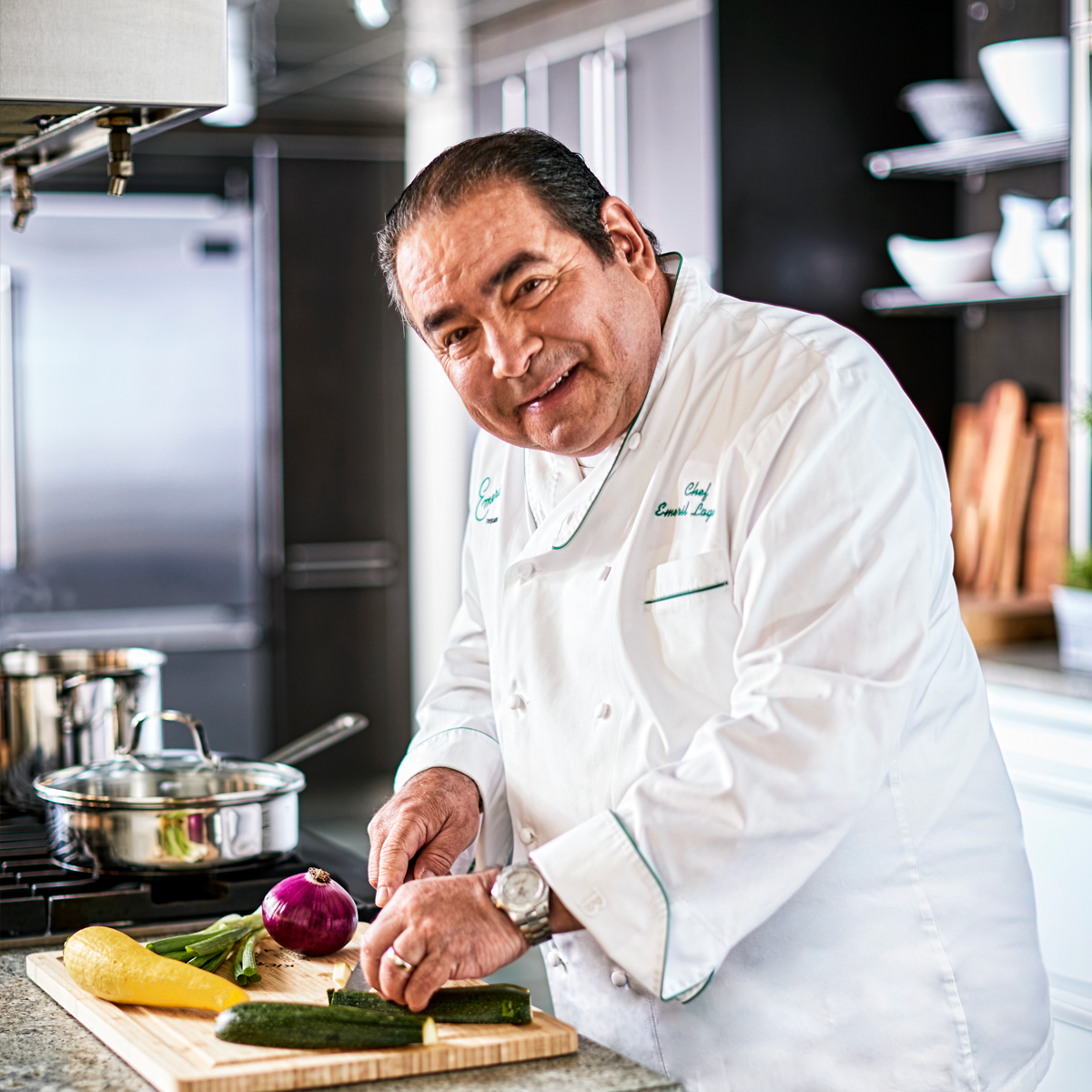 Emeril Lagasse
Emeril Lagasse is the chef/proprietor of 11 restaurants in New Orleans, Las Vegas, Bethlehem, PA, and Miramar Beach, FL. His 12th restaurant, and his first restaurant at sea, Emeril's Bistro 1396 will open on Carnival Cruise Line's Mardi Gras ship set to sail in 2021.
As a national TV personality, he has hosted more than 2,000 shows on the Food Network, and is the food correspondent for ABC's "Good Morning America." Most recently, Amazon launched an original series featuring Lagasse called Eat the Worldwith Emeril Lagasse. The series received five daytime Emmy nominations and won Outstanding Culinary Program.  The series was also a James Beard semifinalist in the category Outstanding Personality of Host. Lagasse has appeared as a guest judge on Bravo's hit food series, "Top Chef," was named a co-host of the "Rachael Ray Show," and has appeared on the Cooking Channel with five seasons of "Emeril's Florida." He is the bestselling author of 19 cookbooks, the latest titled Essential Emeril: Favorite Recipes and Hard-Won Wisdom from My Life in the Kitchen.
In 2002, Emeril and his wife Alden established the Emeril Lagasse Foundation to support children's educational programs that inspire and mentor young people through the culinary arts, nutrition, healthy eating, and important life skills. To date, the Foundation has donated more than $10 million to community organizations in New Orleans, Las Vegas and on the Gulf Coast.
Presented by Marquee Brands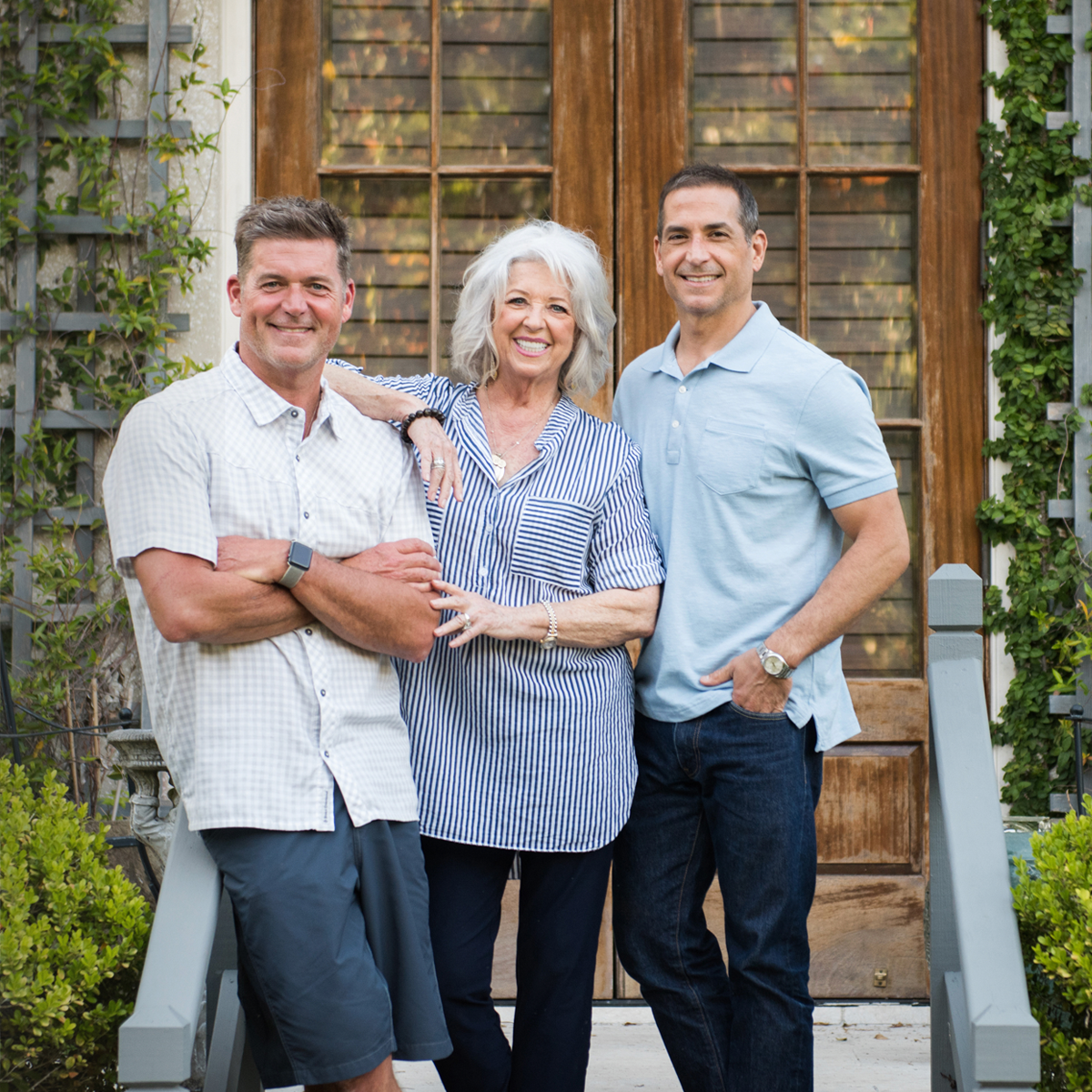 Paula Deen
Paula Deen is a restauranteur, TV personality and New York Times' Best-Selling Author, living in Savannah, Georgia with her husband Michael. After starting her cooking career with her home-based catering company, Paula opened a small restaurant, The Lady, which became The Lady and Sons, her flagship restaurant with Bobby & Jamie — named 'International Meal of the Year' by USA Today food critic Jerry Shriver. Paula has since hosted multiple TV shows, written 18 more books, and opened six new restaurants. Her newest book, Paula Deen's Southern Baking, was released in September 2019. Paula has developed product lines for everything from kitchen and home to clothing and more! Grateful for her blessings, Paula and her family give back to the community, launching The Bag Lady Foundation in 2012 to support the issue of hunger across the USA.
Jamie Deen is an entrepreneur, author & son of Paula Deen. He has been featured on the Food Network, co-authored.four books with his brother, Bobby, and published Good Food in 2013. With Bobby and his mother, he owns both The Lady & Sons and Paula Deen's Creek House, both in Savannah, GA.
Bobby Deen has been a big part of what makes his mother an American icon. Bobby has hosted several shows on the Food Network and currently hosts Not My Mama's Meals on the Cooking Channel as well as Junk Food Flip with Nikki Dinki, and Southern Fried Road Trip with his brother, Jamie. Bobby owns The Lady & Songs in Savannah, GA, along with his mother and brother. He has written two books on his own: New York Times #1 Bestseller From Mama's Table to Mine in 2013, and Everyday Eats in 2014.
Supply Chain Sources LLC., L13353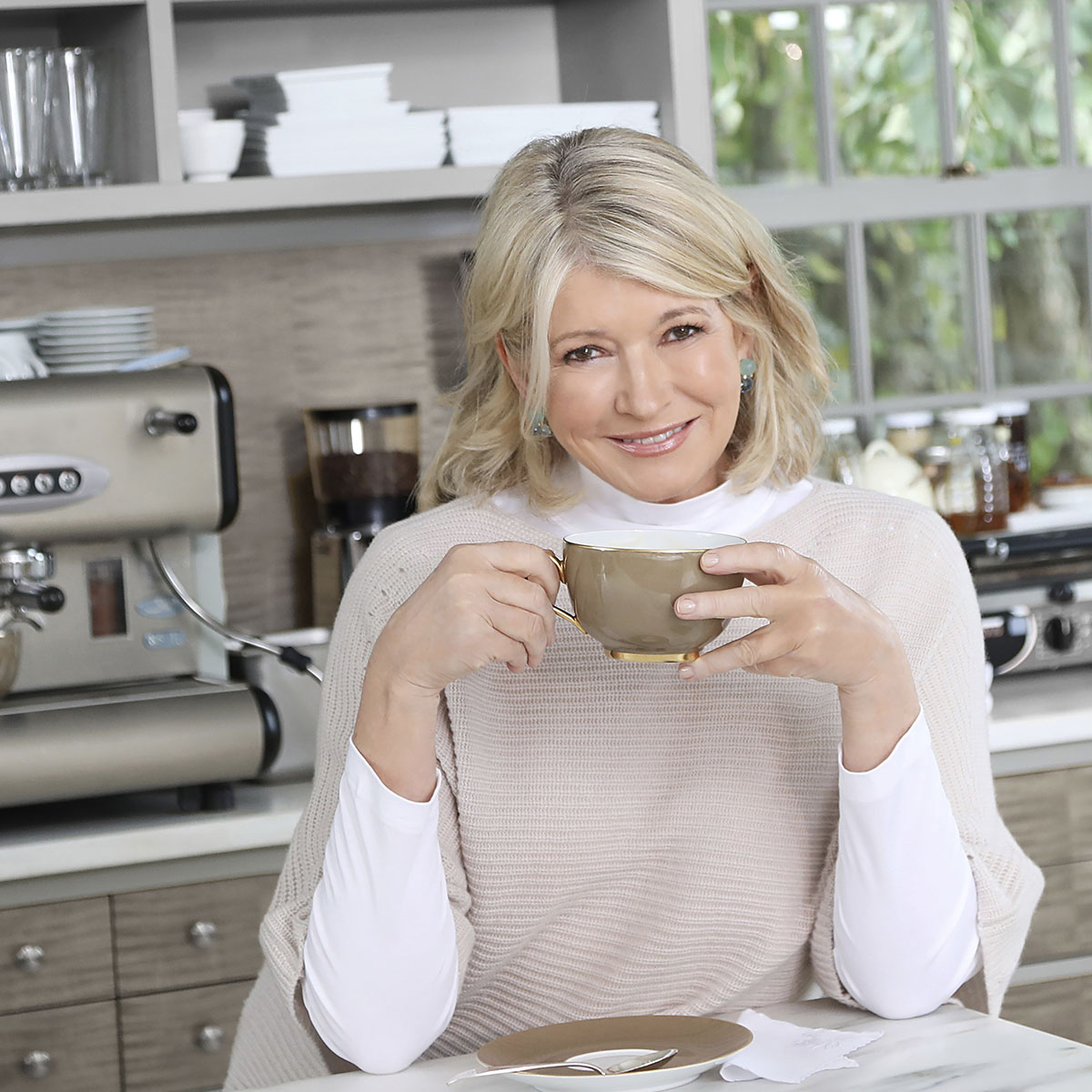 Martha Stewart
Martha Stewart is the Founder of the first multi-channel lifestyle company, Martha Stewart Living Omnimedia, an entrepreneur, bestselling author of 95 to date lifestyle books and Emmy award winning television show host. Reaching more than 100 million devoted fans on a monthly basis through her magazines, television shows, books, and products for the home, sold at multiple retail and online outlets, Martha is the "go-to" source for the homemaker. She and her talented staff provide trusted, timely, and useful information on all aspects of everyday living: cooking, entertaining, gardening, home renovating, collecting, organizing, crafting, healthy living, holidays, weddings and pet care, both in print and in social media.
Presented by Gibson Overseas, Inc. S201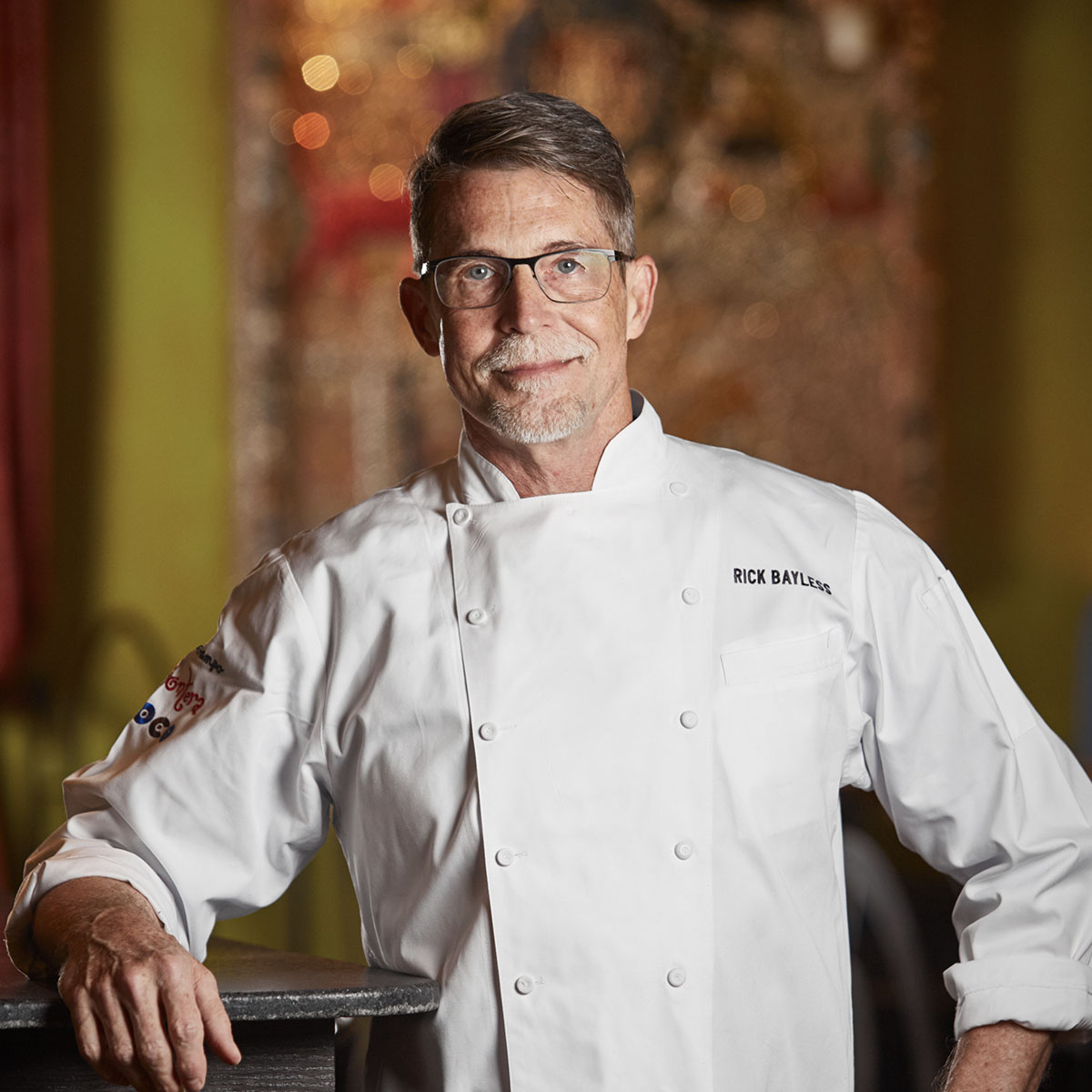 Rick Bayless
Most people know Rick Bayless from winning the title of Bravo's Top Chef Masters, besting the competition with his authentic Mexican cuisine. His highly rated public television series, Mexico: One Plate at a Time, is broadcast coast to coast and his nine cookbooks have earned multiple high-profile accolades. Located in Chicago, Rick's Frontera Grill and Topolobampo have each received the "Outstanding Restaurant" designation from the James Beard Foundation. In 2016, he opened the Baja-inspired, wood-fired Leña Brava and the adjacent Cervecería Cruz Blanca, a craft brewery and taquería in Chicago's bustling West Loop neighborhood. Also in 2016, he opened Frontera Cocina in Disney Springs. In 2018, Rick opened Bar Sotano, a Oaxacan inspired mezcal bar.
Rick and his staff established the Frontera Farmer Foundation in 2003 to support small Midwestern farms. To date, the Foundation has awarded nearly 200 grants totaling nearly $3 million. He also launched the Frontera Scholarship, a culinary school scholarship for Mexican-American students in Chicago and in 2019 founded Impact Culinary Training, a restaurant job readiness program on the city's west side.
Presented by Frontera Grill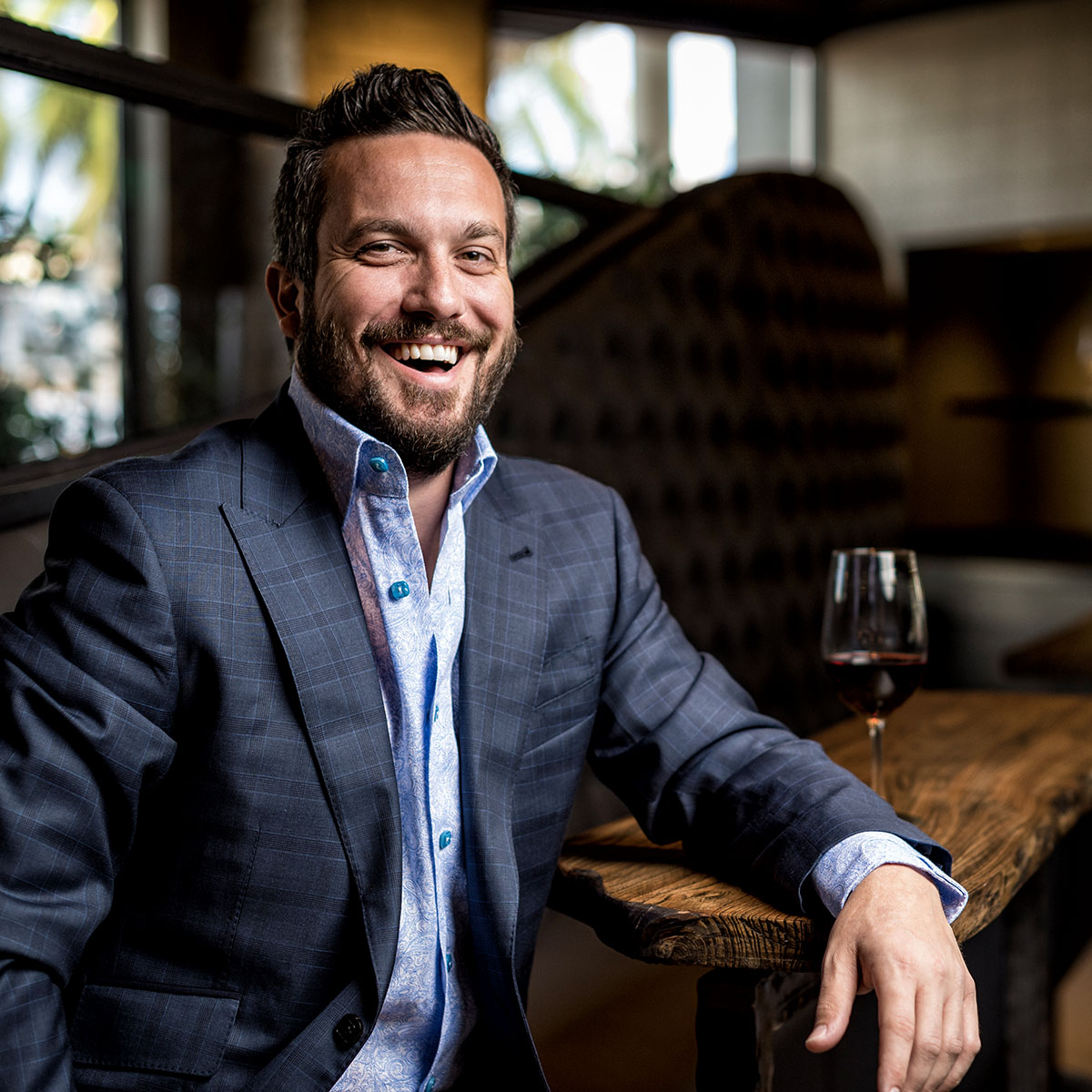 Fabio Viviani
Fabio Viviani has harbored a passion for food since his childhood growing up in Florence, Italy. In 2005, Viviani moved to California where he opened his first USA-based restaurants: Café Firenze, Firenze Osteria, Bar Firenze, and Mercato by Fabio Viviani — all within the greater Los Angeles metro area. Fabio is best known for his participation in Bravo's Top Chef seasons 5 and 8 – earning him the "Fan Favorite" title. His on-screen appearances and off-screen successes have propelled him to become one of the most influential culinary and hospitality names in the country. In 2013, Fabio Viviani Hospitality Group decided to expand its business into the Midwest, teaming up with Chicago operator DineAmic Group, opening Siena Tavern, Bar Siena, Prime & Provisions, BomboBar, and Mercato by Fabio Viviani. Fabio also expanded his hospitality empire in other areas of the country last year by opening Osteria, Mole Y Abuela and Shibui restaurants in Tampa, Osteria and Bar Cicchetti in Oklahoma City, and Chuck Lager and Dixie's in Delaware. Fabio Viviani Hospitality will open four more concepts in Tampa, and four new venues in Oklahoma. He is also currently planning the franchise and expansion of both his Chuck Lager and Dixie's brands.
Presented by Bialetti, S1843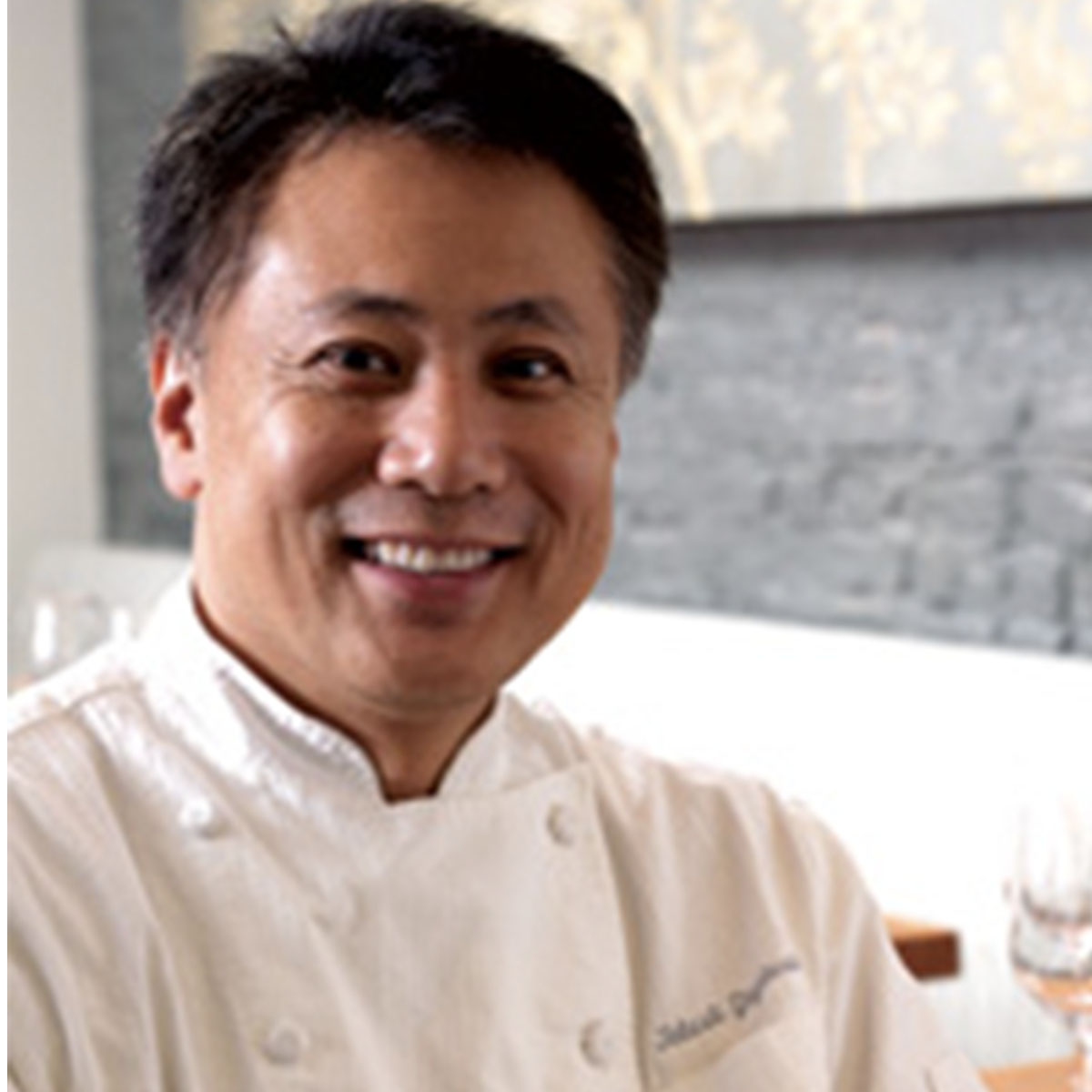 Tagashi Yagihashi
Takashi Yagihashi opened his namesake Chicago restaurant, Takashi Restaurant in December, 2007 to immediate critical acclaim and consumer success. The restaurant garnered a rating of 29 in Zagat, the highest food rating in Chicago. In 2010, Takashi earned a star rating from the Michelin Guide Chicago. The restaurant continued to earn a star rating from 2011 through 2015. In 2011, Slurping Turtle opened to instantaneous success and received a Michelin Bib Gourmand Award in 2013, 2014, 2015 and 2016. In 2014, Takashi expanded Slurping Turtle to Ann Arbor, Michigan. Takashi also operates Tabo Sushi and Noodles, a rustic Japanese noodle restaurant that opened in 2006 at Macy's on State Street in Chicago. His other restaurants include Tabo Sushi by Takashi, located in Plum Market in Chicago and Tabo Sushi at Wells Street Market in Chicago. Chef Yagihashi's accolades include: 2000 Best New Chef by Food & Wine and Best Chef Midwest winner by the esteemed James Beard Foundation in 2003. He has appeared as a judge on Top Chef, and competed on Top Chef Masters (where he was awarded "fan favorite", Top Chef Duels, where he was a finalist, Iron Chef and the Martha Stewart Show.
Presented by Tabo Sushi & Noodles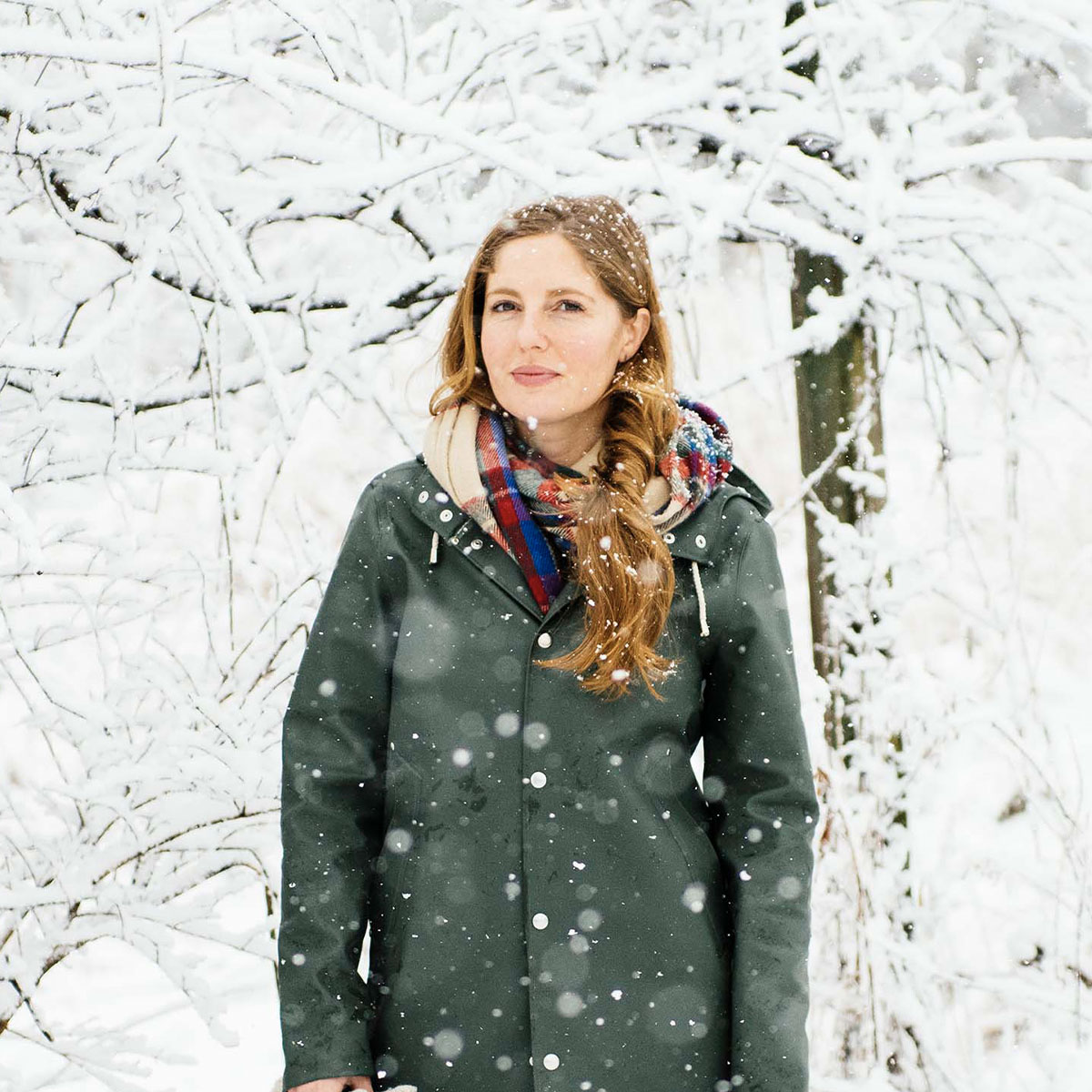 Abra Berens
Abra Berens is a chef, former farmer, and writer. She believes that the meals we eat should change with the seasons and that their ingredients should come from nearby. She strives to make simple, delicious meals that champions the region. She started cooking at the storied Zingerman's Deli in Ann Arbor, MI. She then went on to train in the garden-focused kitchen at Ballymaloe Cookery School in Cork, Ireland. In 2009 she co-founded Bare Knuckle Farm in Northport, MI, where she farmed and cooked for 8 years. After years of farming, she returned to the kitchen full time, opening and helming the café at Local Foods in Chicago, IL. In 2017, she left her Executive Chef position to return to the mitten state to join the team at Granor Farm in Three Oaks, MI, where she combines her love of farms and restaurants to create one-of-a-kind dinners on the farm celebrating the best of South West Michigan's diverse agriculture.
Presented by Granor Farm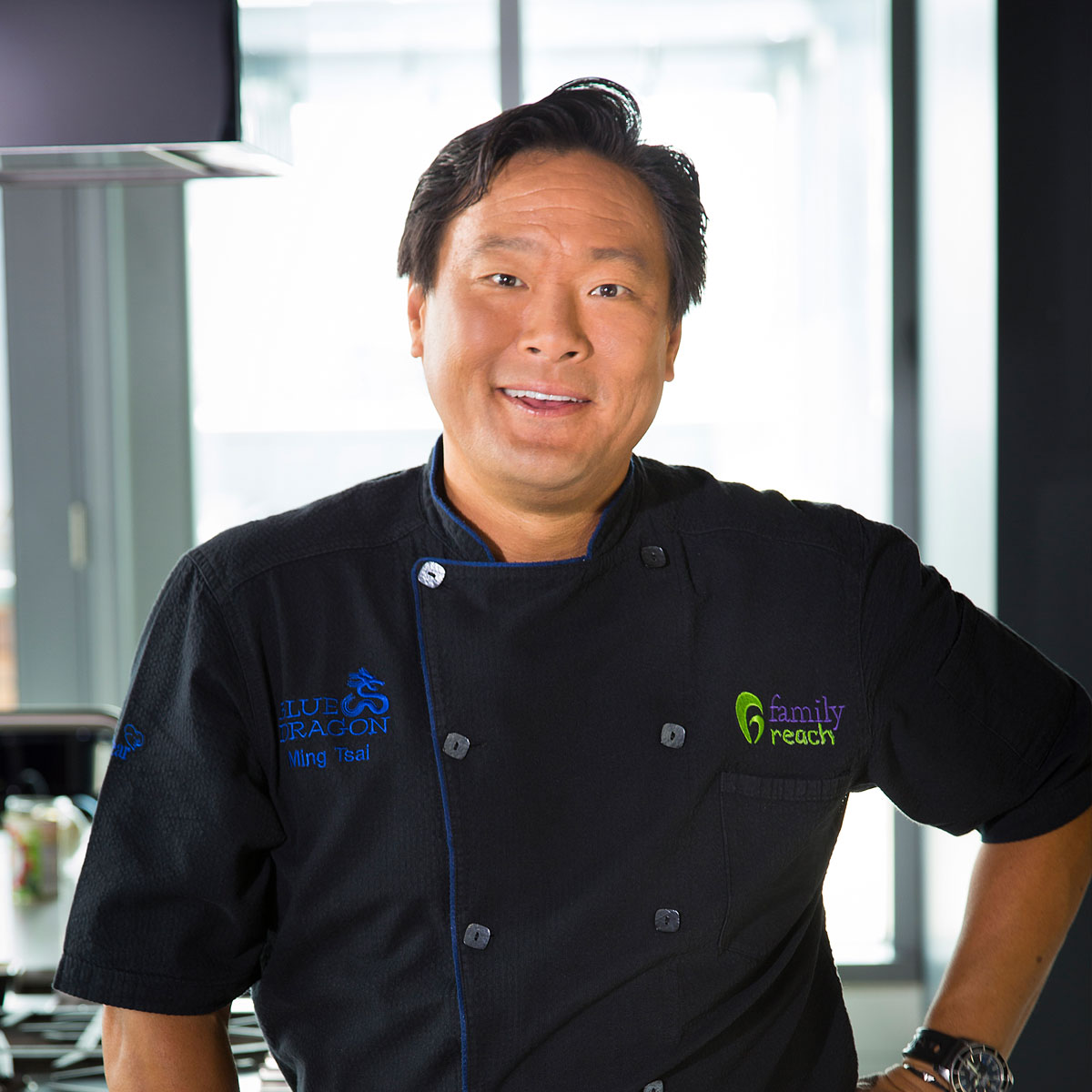 Ming Tsai
Ming Tsai is the James Beard Award-winning chef/owner of Blue Dragon in Massachusetts and his latest venture BABA at the Yellowstone Club in Big Sky, Montana. An Emmy Award-winner, Ming hosts PBS-TV's Simply Ming, now in its seventeenth season.Ming is the author of five cookbooks: Blue Ginger: East Meets West Cooking with Ming Tsai, Simply Ming, Ming's Master Recipes, Simply Ming One-Pot Meals and Simply Ming In Your Kitchen.Ming supports many charities including Family Reach, a non-profit whose mission is to provide financial relief and support to families fighting cancer, of which he is currently the President of the National Advisory Board. For more visit www.ming.com.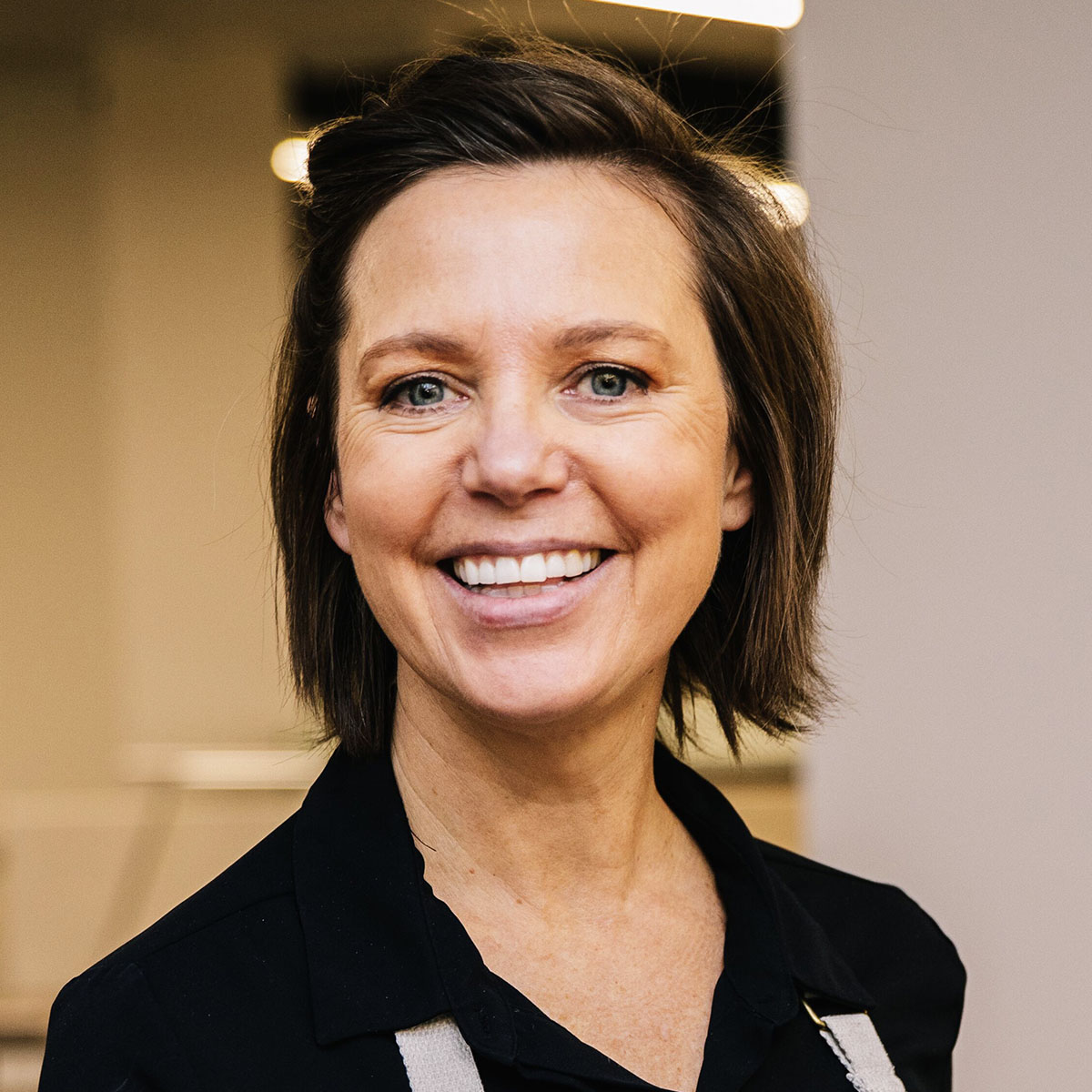 Monique Costello
Monique Costello is a culinary nutrition expert, chef, integrative health coach, and healthy eating blogger. She has been featured on The Food Network and can be seen conducting healthy cooking demonstrations and guest speaking's at food and health events throughout the United States. Monique is often sought after by restaurant owners looking to add healthy menu options, and by top producers of healthy food products to formulate and test recipes. For Monique, healthy eating is personal. After curing her debilitating health problems by changing what she ate and how she lived, today, Monique most enjoys teaching people how to reverse health challenges through good food.
Presented by Happy Eats Healthy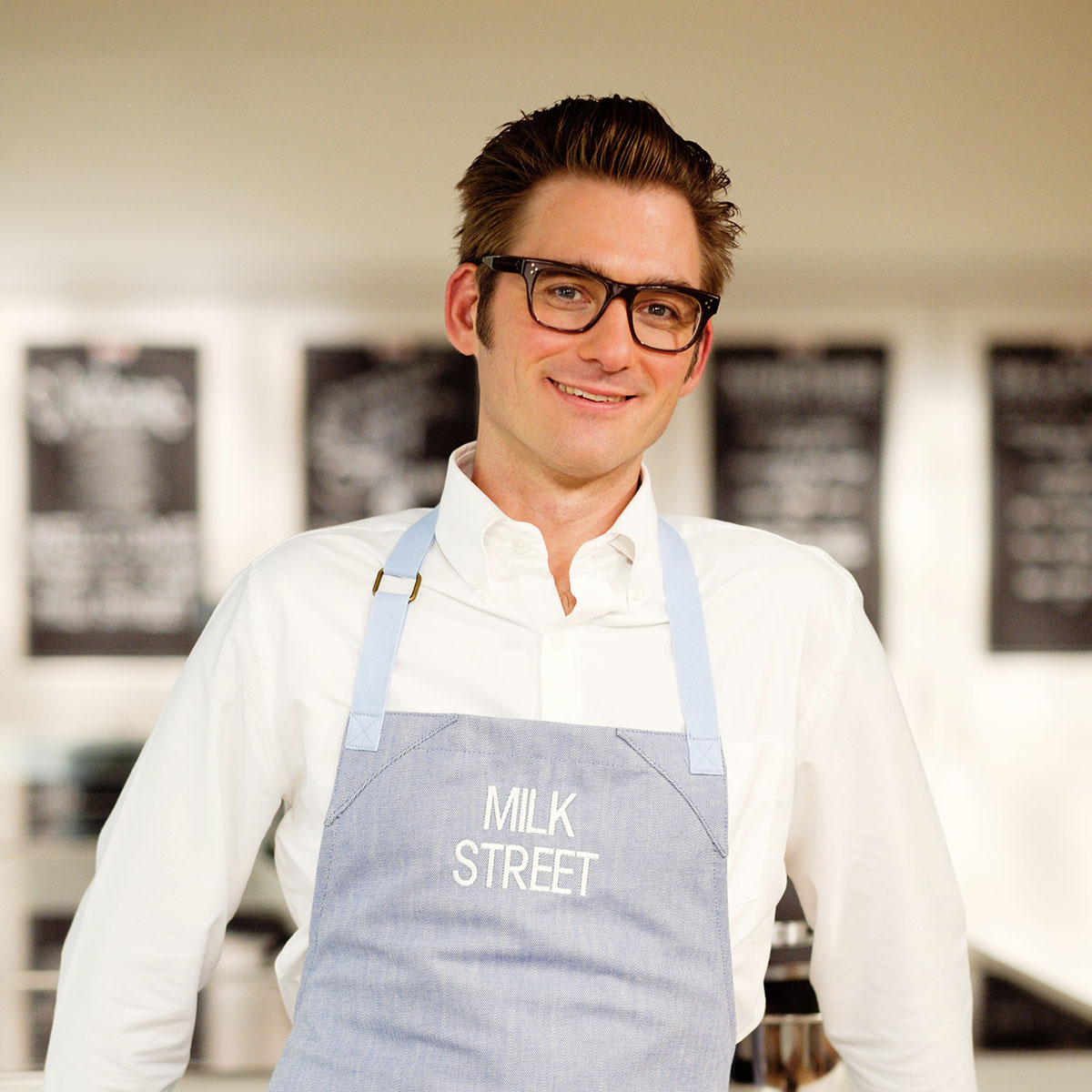 Matthew Card
Matthew Card is Milk Street's food editor, resident coffee geek and equipment junkie. He has 20-plus years of professional cooking, recipe development, food writing, and teaching under his belt. When he's not in the Milk Street kitchen or on the road hunting for new recipes and ideas, Matthew lives with his family in Canberra, Australia, where he burns off the countless on-the-job calories cycling.
Presented by Christopher Kimball's Milk Street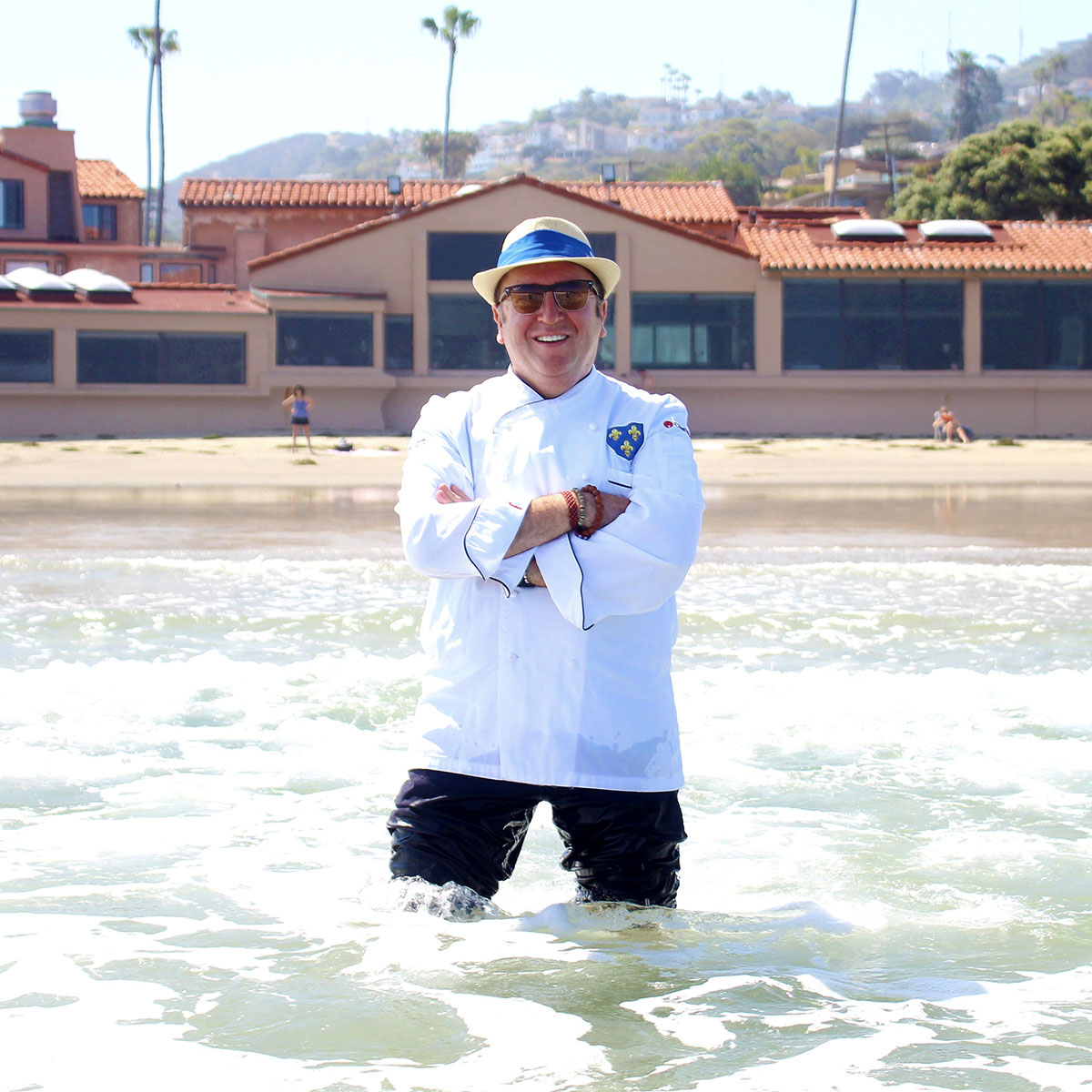 Bernard Guillas
Maître Cuisinier de France Bernard Guillas is the executive chef of the La Jolla Beach and Tennis Club, the Shores Restaurant at the La Jolla Shores Hotel, and the landmark AAA 4-diamond Marine Room restaurant. Guillas is the author of two award winning cookbooks, Flying Pans "Two Chefs One World " and Two Chefs One Catch, "A Culinary Exploration of Seafood" co-authored with chef Ron Oliver. Flying Pans was awarded two IACP book of the year awards in the categories of Chefs and Restaurants and the coveted People's Choice and top 10 Cookbook at Book Expo America. Two Chefs One Catch was awarded cookbook of the year by the San Diego Book Awards Association. In 2018, Chef Bernard was inducted in to the Académie Culinaire de France as well as the Disciples of Escoffier International. Guillas was named Chef Magazine's Chef of the Year and San Diego's Best Chef numerous times. Chef Guillas promotes sustainability and plays an active role in supporting his local community. His philanthropic interests benefit local and international charities while traveling extensively throughout the world promoting the San Diego region and the Marine Room restaurant.
Presented by Ferrum Technology Corporation S4441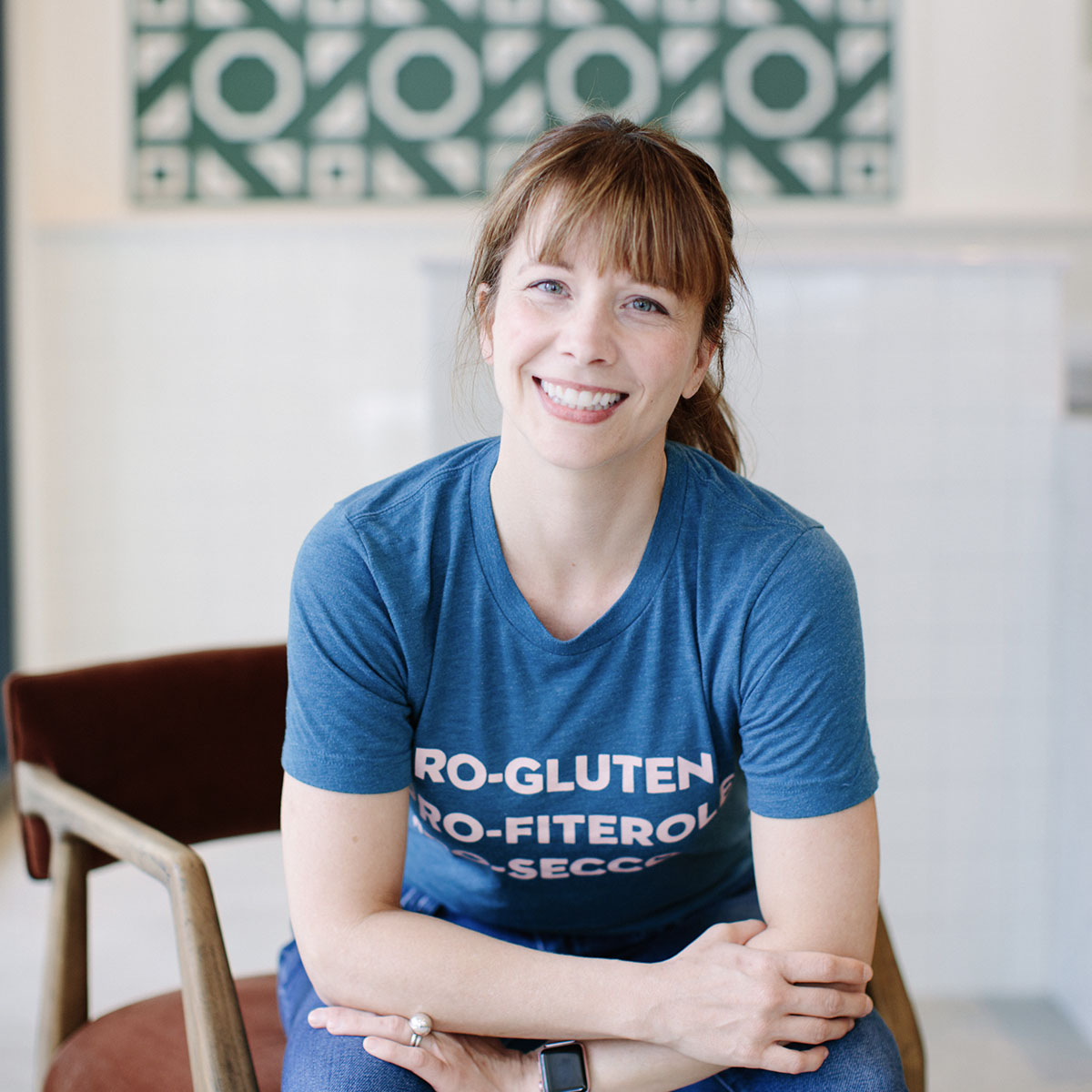 Sandra Holl
Sandra Holl the chef/owner of Floriole Cafe & Bakery was born and raised in the Midwest. She returned to the area after attending culinary school, working in France and San Francisco. In 2006 Sandra and her husband started Floriole with a table, tent and a few pastries at the Chicago Green City Market. By 2010 they had grown their business into a flourishing full service cafe and bakery in Lincoln Park specializing in French inspired pastries rooted in midwestern ingredients.
In 2016 Sandra was named Pastry Chef of the Year at Chicago's Jean Banchet Awards. She is a 2018 graduate of the James Beard Foundation Women in Entrepreneurial Leadership Program, a member of the Green City Market Junior Board, sits on the steering committee of the Artisan Grain Collaborative and a proud member of Les Dames d'Escoffier.
Presented by Floriole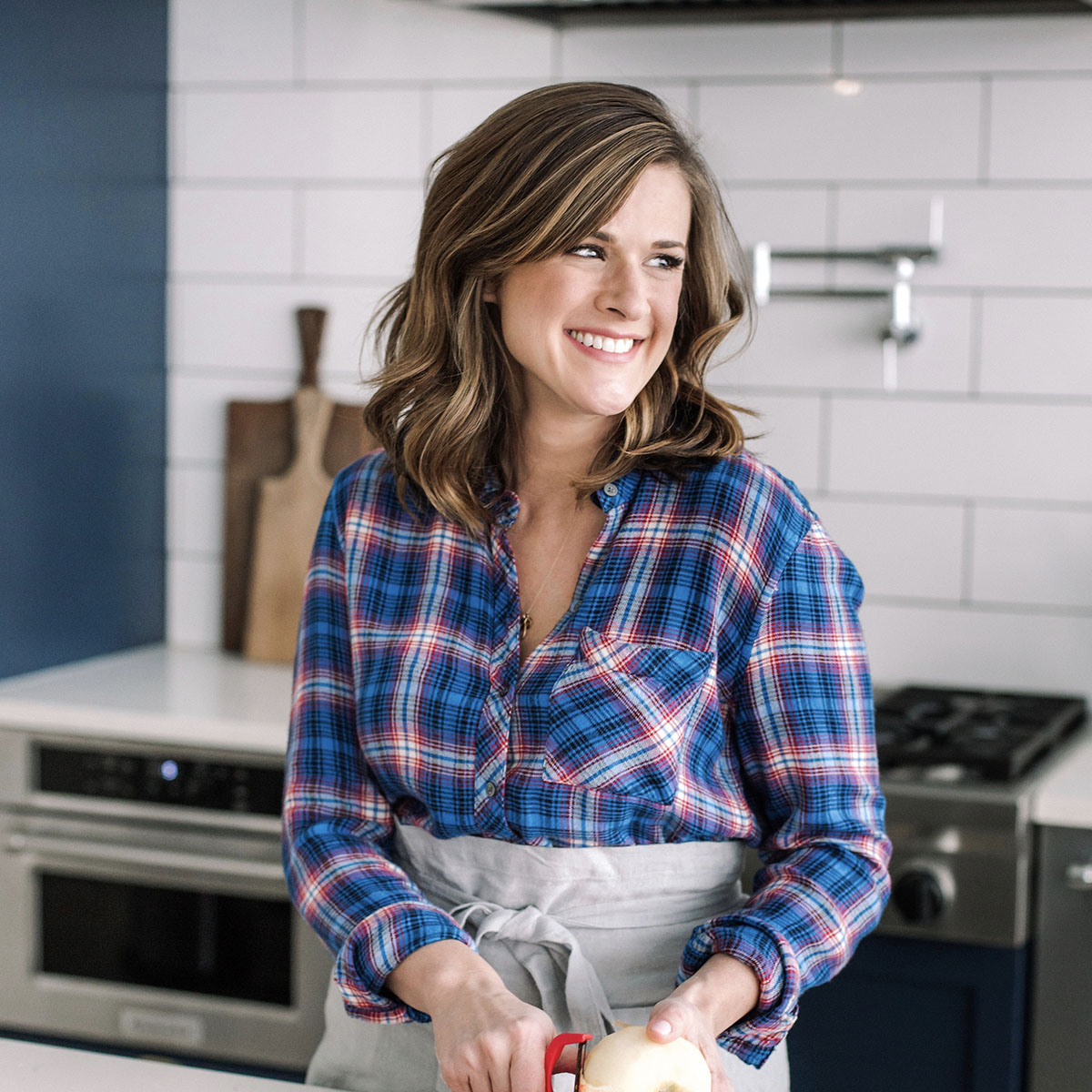 Shauna Sever
Shauna Sever is a baker, cookbook author, TV and radio contributor, and a daughter of the great Midwest. As a writer, Shauna's work is best defined by several baking-centric cookbooks. Her fourth book, Midwest Made, was published in October 2019. She began developing and writing recipes when she launched her award-winning baking blog Piece of Cake in 2007. Shauna's career began in broadcast journalism, and branched out into a former life as an entertainment news host and reporter. Though she now talks about pie instead of Hollywood, she uses the same skill set for her regular television appearances, which include the TODAY Show and Food Network, and on-camera branded content. She also sits behind the microphone as a contributor for the beloved and long-running public radio show The Splendid Table, for which she was nominated for an IACP award in 2017. After more than 12 years of California living, Shauna, her husband, and their two sweet-toothed kids returned to her hometown of Chicago, where she now bakes, writes, and is always on the hunt for great old-school Midwestern bakeries.
Presented by Nordic Ware, S2200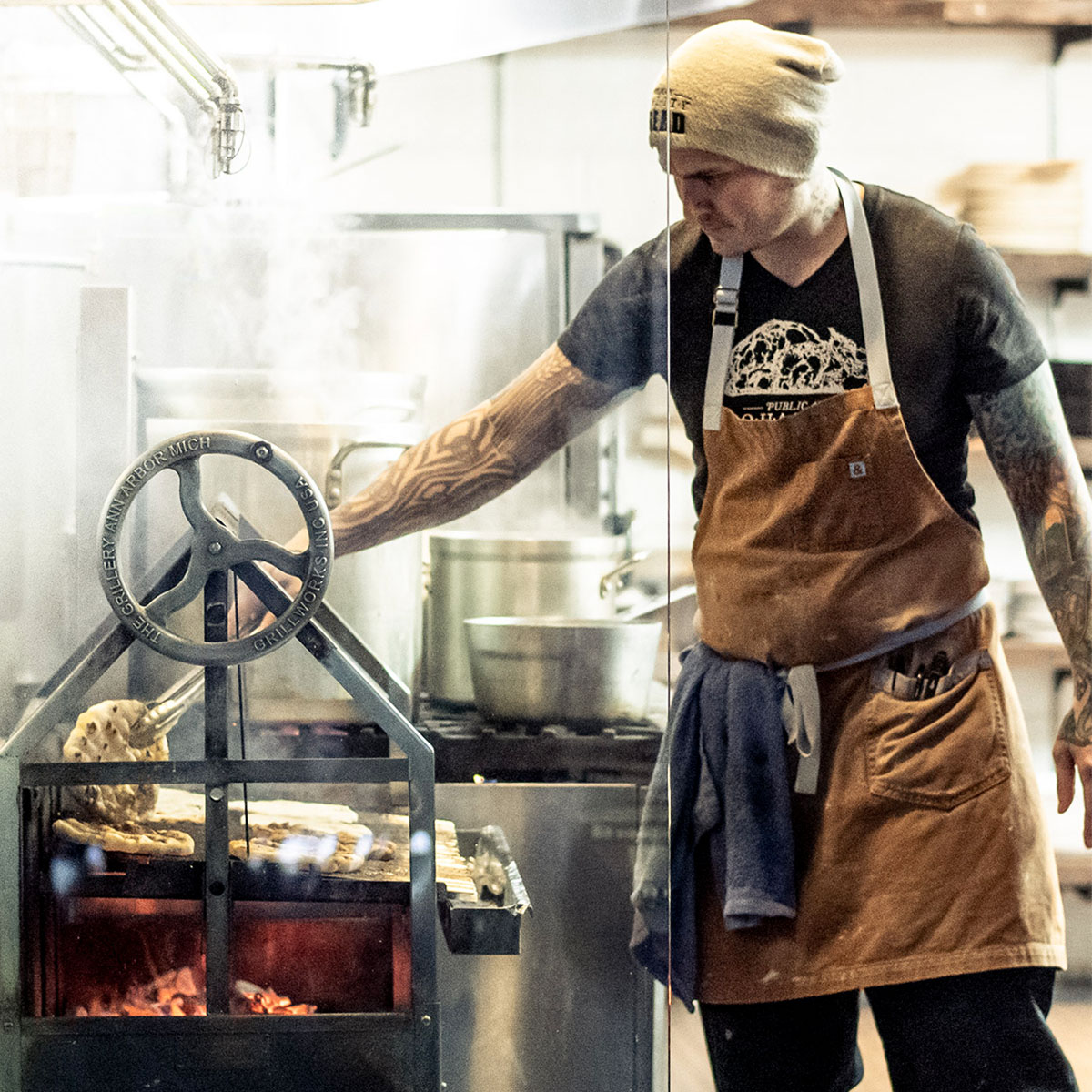 Greg Wade
As Head Baker at Publican Quality Bread, Greg is leading America's bread renaissance in Chicago. Greg started his career at Taxim in Wicker Park and was then part of the opening team at Girl & the Goat in 2010, exceling under Chef Stephanie Izard's guidance. Since joining Publican Quality Bread as head baker in 2014, Wade has transformed the concept's baking program from a seedling operation within Publican Quality Meats to a highly successful wholesale division. Specializing in whole grains and fermentation, Wade was honored with a 2017 and 2018 James Beard nomination for "Outstanding Baker" and won their national recognition for Outstanding Baker in 2019. Wade was featured in the recently released documentary, Sustainable: A Documentary on the Local Food Movement in America, which is available for streaming on Netflix.
Presented by Publican Quality Bread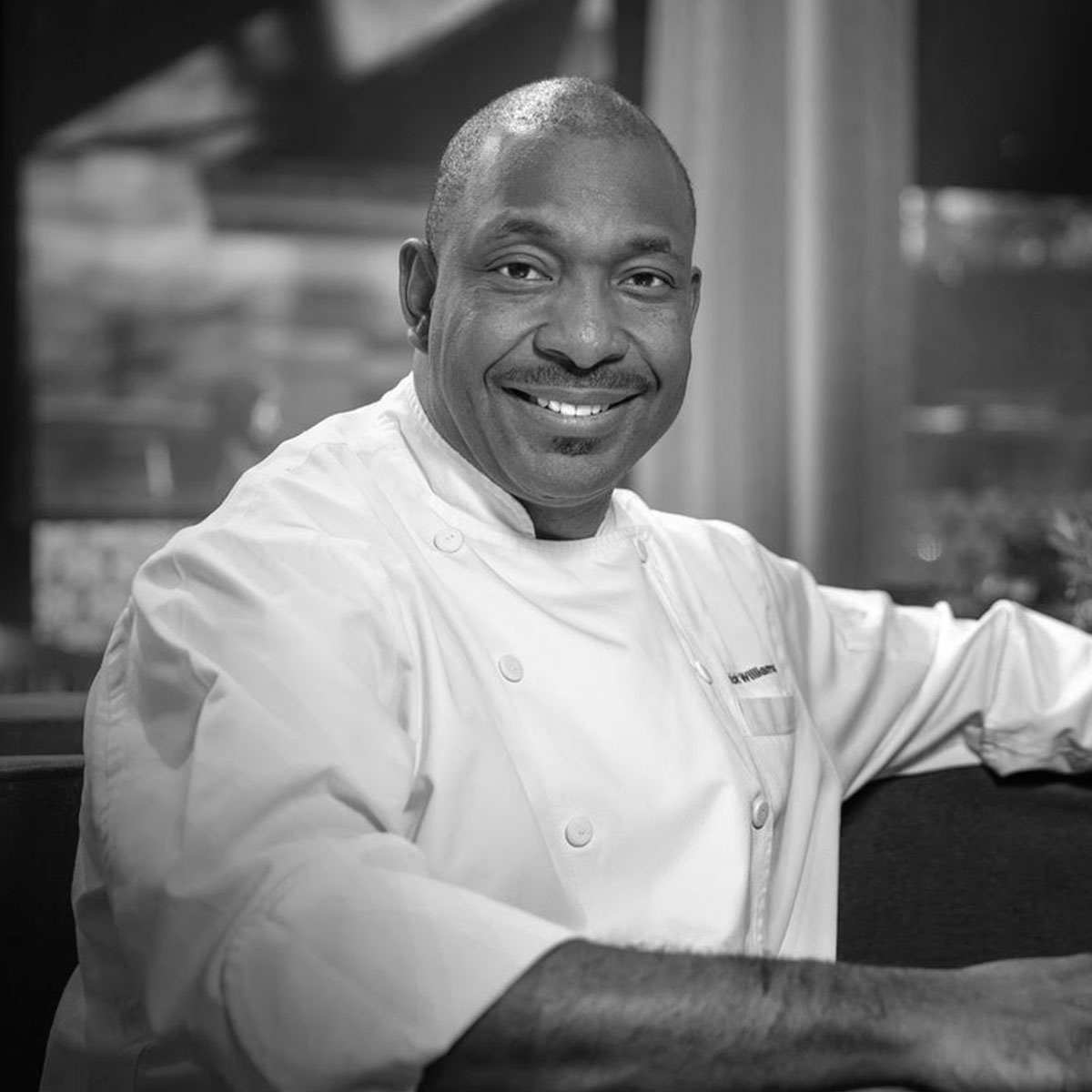 Erick Williams
Erick Williams is the Owner and Executive Chef at Virtue Restaurant & Bar in Chicago. Virtue, his first solo concept nestled in the heart of Hyde Park, melds his background in fine dining and his love of southern cuisine. As a Chicago native with a storied career, Williams has embedded himself into the culinary scene beginning with his time as Executive Chef at mk The Restaurant in Chicago's River North neighborhood. Williams carries his expertise to bring his immaculate sense of timing, service, presentation and prioritization of the diner to Virtue. Since opening in November 2018, Virtue has received recognition by the nation's top media outlets including, a three-star review by the Chicago Tribune, "One of the Nation's 16 Best New Restaurants," by Eater National, and named one of "16 Black Chefs Changing Food in America," by The New York Times, one of Esquire's "Best New Restaurants of 2019," and many more. Outside of the kitchen, Williams has made a point to donate his time and talent to those less fortunate by partnering with charities across the region to share his vast knowledge and give back to the community.
Presented by Virtue Restaurant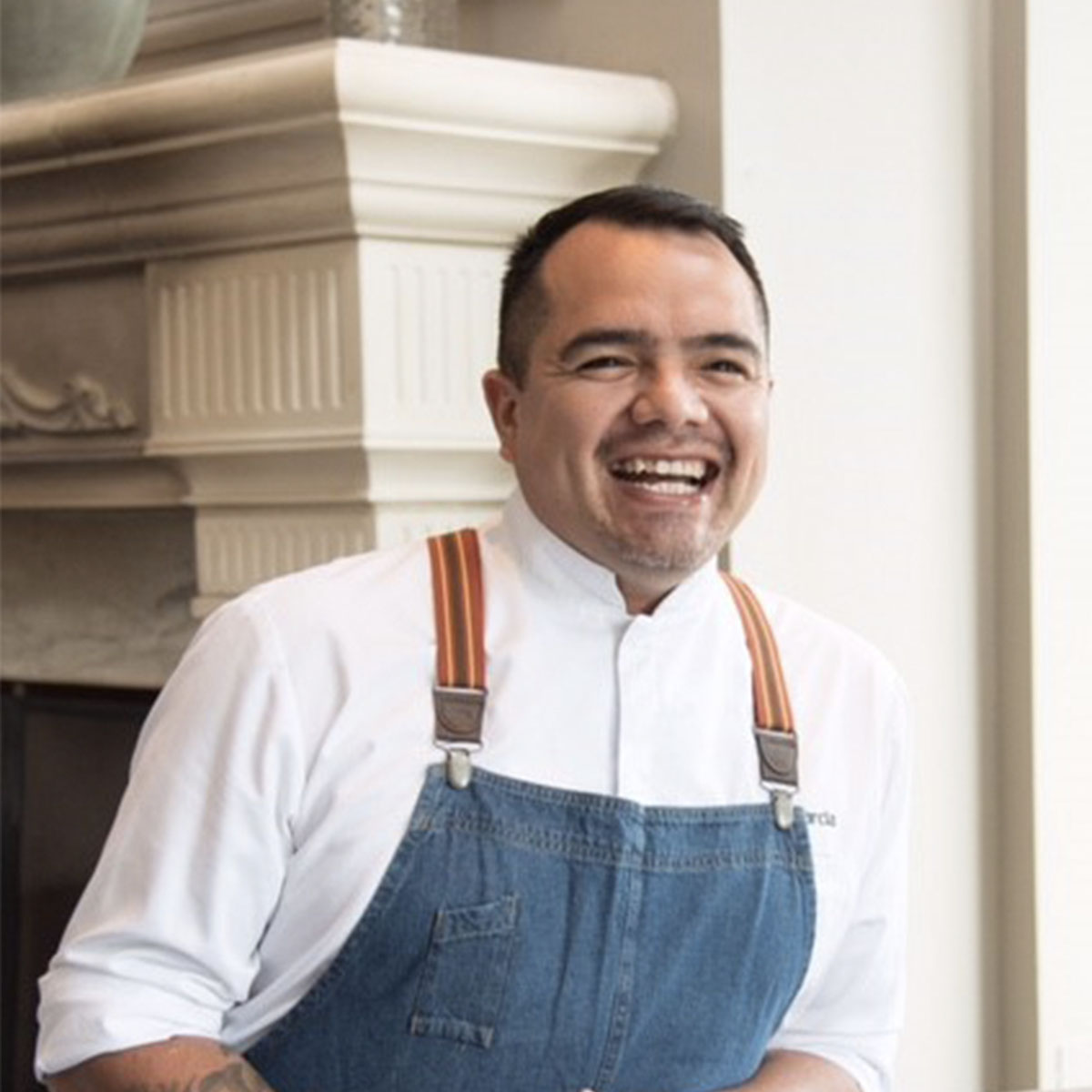 Mario Garcia
Chef Mario's inspiring culinary career path with Hilton Chicago started in 1996, where he served as a Food Runner/Pot Washer. A short time later he was promoted to a cook, and then in August of 2001 was promoted to Junior Sous Chef and then to Senior Restaurant Chef in one of Hilton's Restaurants. In May of 2005, Chef Mario was then promoted to Executive Sous Chef, and a few years later, in October 2010, he was promoted to his current position, Executive Chef. Garcia's philosophy is about balancing seasonal food ingredients, locally sourced food, farm-to-table, and nutritive food ingredients. He likes to ensure that his food inspires everyone to sit down with their family, eat slowly, and enjoy the company. This same philosophy applies to banquets, just on a larger scale.
As an active member of the Chicago food scene, Chef Mario is always willing to lend his talents to a worthy cause, whether it be a speaking engagement at the Chicago Botanic Gardens, a gourmet Chocolate Gala to benefit pastry-arts scholarships, Make-a-Wish Soiree or working alongside the team at Windy City Harvest.
Presented by Hilton Chicago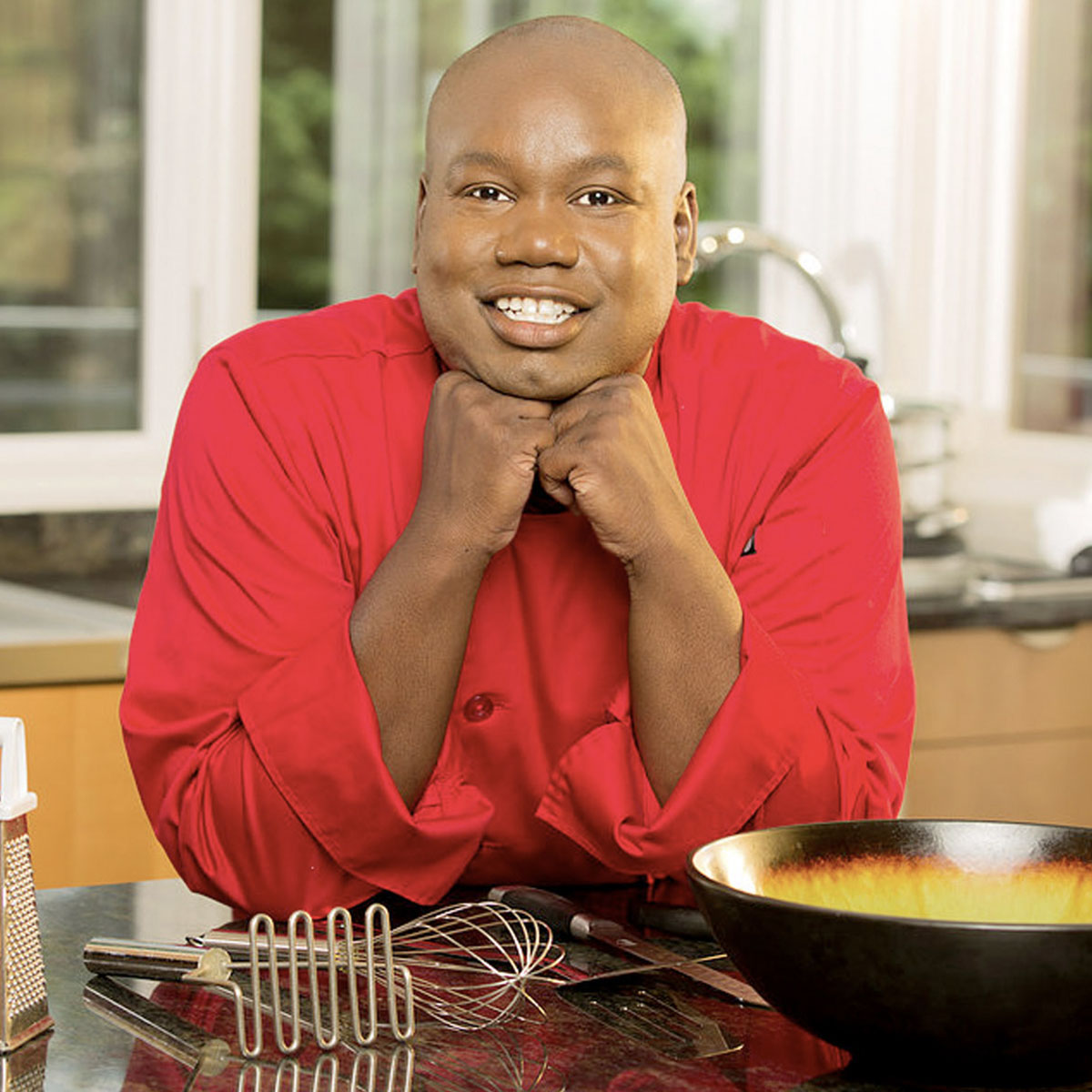 Will Brown
Chef Will Brown is a Houston native. With cooking roots that stem back to his upbringing in Opelousas, LA, he learned how to prepare authentic dishes such as gumbo, beignets, boudin balls, and shrimp creole. Chef Will Brown opened the doors to Will's Way Creole Kitchen in the Sweet Auburn Historic District. Will's Way Creole Kitchen has breathed new life into one of the nation's most historic African-American places. He has now grown the brand to where a larger location is needed. While Creole Kitchen is relocating, Chef Will has continued his Best Creole Cooking Classes through out the U.S. Will has appeared on Food Network's sixth season of "Cutthroat Kitchen," as well as appeared on "Superhuman," an unscripted competition series on Fox Network. He has been the official tailgating chef for the Atlanta Falcons NFL team's home games during the 2016 and 2017 seasons. Chef Will's dynamic and infectious personality landed him a full-time seat on the syndicated morning radio show "Rick & Sasha" serving the latest celebrity tabloid news.
Presented by Creole Kitchen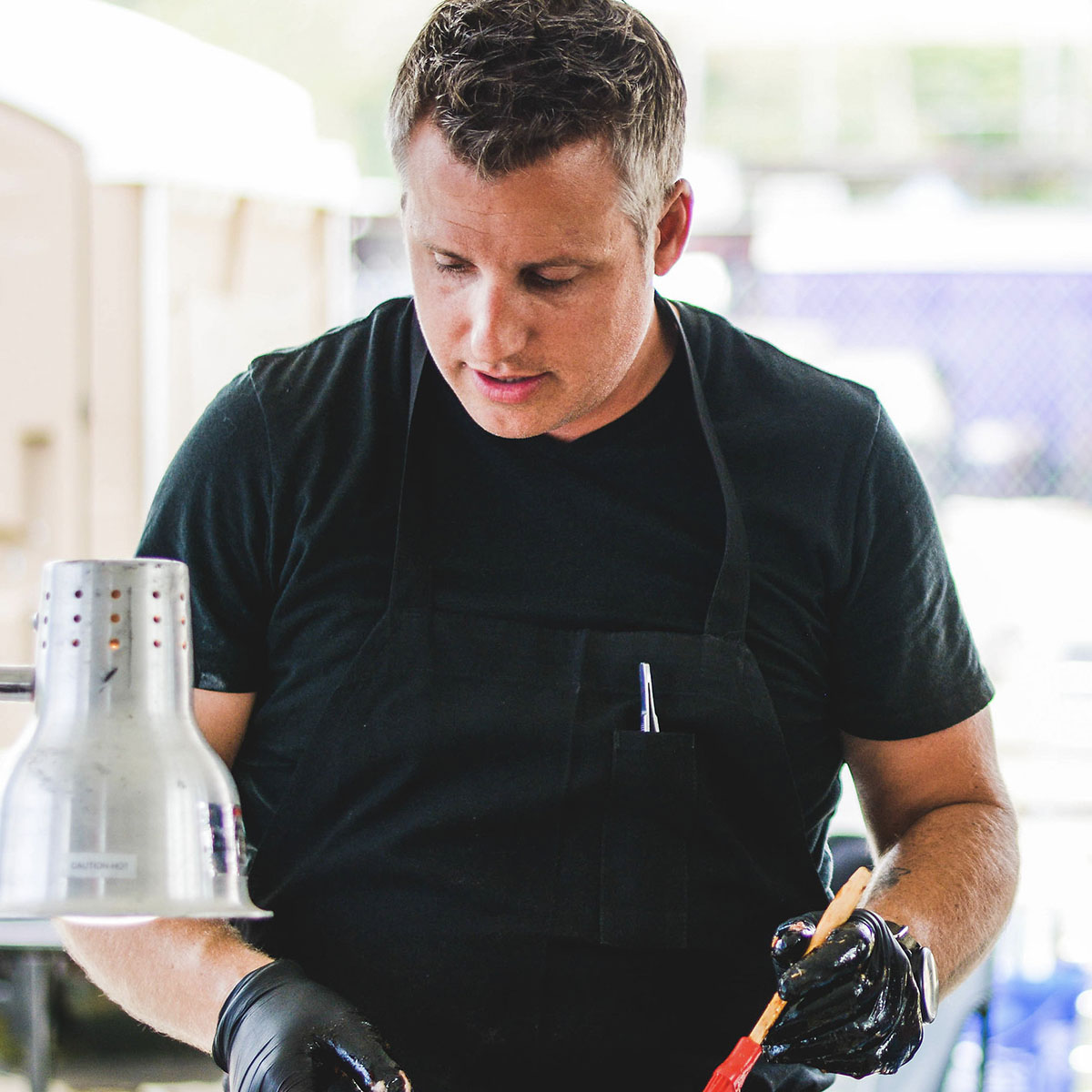 Charlie McKenna
When he opened Lillie's Q (named for his grandmother, Lillie, and his father, Quito) in 2010, Charlie McKenna brought award-winning competition BBQ and timeless Southern cooking to the city of big shoulders. McKenna and Lillie's Q have garnered critical praise and awards from both Chicago and national media – including being named "Best New BBQ Restaurant in the Country" by Food & Wine magazine in 2011. McKenna graduated from New York's Culinary Institute of America in 2000 and cooked under legendary chef Norman Van Aken in Florida before becoming a sous chef at two of Chicago's four-star fine-dining landmarks: Tru and Avenues in the Peninsula Hotel. During that time, McKenna won numerous awards on the competition BBQ circuit including first place at Memphis In May – widely regarded as the world championship of BBQ.
Presented by Lillie's Q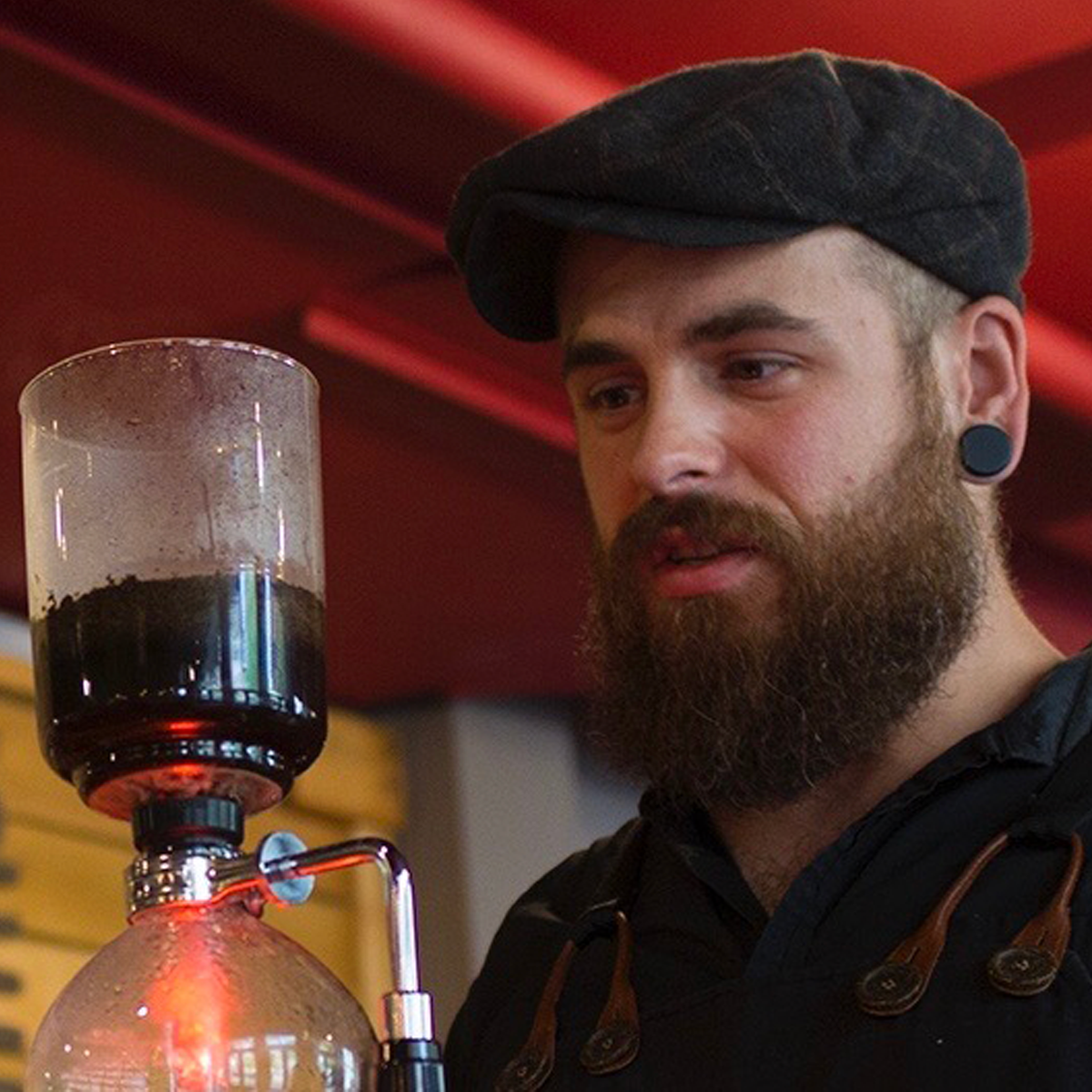 Joshua Dusk-Peebles
Joshua works for Counter Culture Coffee as the leader of their Chicago team. He started in food service in 1996, has worked in specialty coffee for the last 8 years, and has held positions as a barista, an espresso machine technician, and an educator before moving into a management role at Counter Culture. He has competed in numerous brewing competitions and placed nationally in the 2019 US Brewers Cup Competition. He loves learning about coffee and sharing what he has discovered with others, both as a writer and as a presenter.
Counter Culture Coffee, L12313
Register for the Show to Attend!
Don't miss the Cooking Theater at The Inspired Home Show 2021!
If you're an exhibitor interesting in Sponsorship Opportunities, contact Kristin Cihon.