Global Innovation Awards (gia) Gala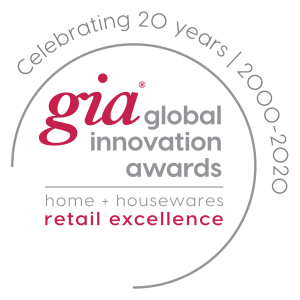 ​During the event, we will unveil the five retail Global Honorees as well as the recipients of the Martin M. Pegler Award for Excellence in Visual Merchandising and the Digital Commerce Award for Excellence in Online Retailing. In addition, the category winners for each of the gia Product Awards will be announced.
This year marks the 20th anniversary of the Global Innovation Awards (gia) dinner and awards gala.
Tickets for the 2020 Gia Gala are $200 with limited availability.
To purchase tickets, contact Tina Genualdi, 
Manager of International Marketing Operations
, at
+1-847-692-0105
or via email at tgenualdi@housewares.org!