The Inspired Home Influencer Conference
Mark Your Calendar — Friday, March 13, 2020!
Due to its popularity, the event is even bigger and better than last year — over double the size!
We can't wait to have you join us in 2020. Scroll down for more info.
The Inspired Home Influencer Conference brings lifestyle content creators together around education, peer networking and opportunity for interaction with more than 2,000 home + housewares product brands. Held during The Inspired Home Show, this Conference provides insight into the home + housewares industry, with a focus on how content creation can solve brand and retail challenges and growing influencers' businesses through new connections and partnerships.
Every March, the International Housewares Association (IHA) holds the world's largest home and housewares focused trade show in the world in Chicago: The Inspired Home Show (formerly the International Home + Housewares Show). The Show is closed to the public and has over 2,200 exhibitors from all over the world showcasing their products, including bestsellers and new products that aren't available in stores yet – and they want to meet you!
The 2020 Show will be our 123rd Show! Over the years, the attendance of bloggers and influencers has continued to grow and in March 2019, we introduced The Inspired Home Influencer Conference, a new event that takes place on Friday before the Show opens. The conference offers attendees a full day of education, speed networking with brands, and networking with other influencers.
We understand that influencer and brand relationships are key to current marketing practices. We're here to teach you the skills for innovative and successful brand partnerships and provide you an exclusive opportunity to meet with over 2,200 home and housewares brands at our Show. We hope to facilitate valuable connections to help you do business, drive brand partnership access for your website, introduce you to products that are new to your readership, and increase consumer awareness and interest in home products through your social influence.
Due to its popularity, the conference has been expanded and offers even more advanced education! Whether you're new to our conference or joining us again, we can't wait to show you everything we have in store!
Sabrina Soto
Opening Keynote Speaker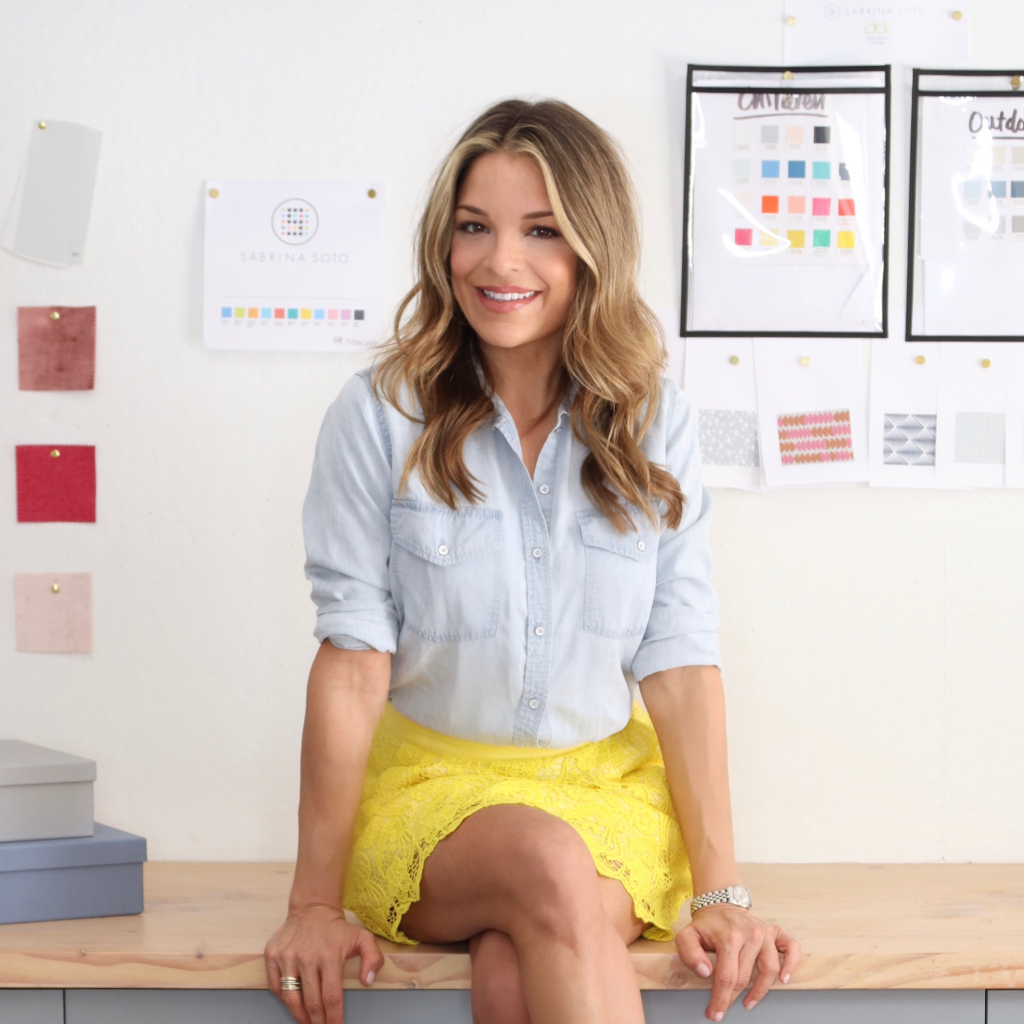 Sabrina Soto is one of the world's most sought after lifestyle experts, most recently on TLC's reboot of Trading Spaces and While You Were Out. From home décor and design, food, beauty and fashion, Soto covers it all. Her unique ability to curate in a variety of spaces, providing outlets for people with varying budgets, styles and personalities truly sets her apart. She sees possibilities where others see a roadblock and is able to relay this vision to her audience in an exciting and engaging way. Currently living in Los Angeles, Sabrina tirelessly juggles the demands of being a mom to Olivia, designing, consulting and filming. When not working on a project, she treats her friends and family to her second passion of cooking.
Get Your Tickets for $249 before January 1st!
Starting January 1st 2020 the ticket price will be $349 — Don't miss The Inspired Home Influencer Conference!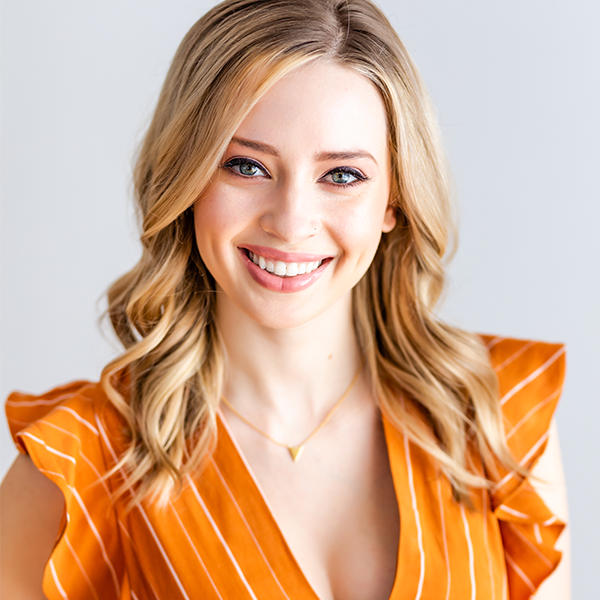 Tessa Arias
Tessa Arias is a professionally trained chef and cookbook author. In 2009 she founded Handle the Heat where she shares original baking recipes and insights into the science of baking. Her work has been featured in People, Glamour, and on NPR. She resides in Phoenix, Arizona.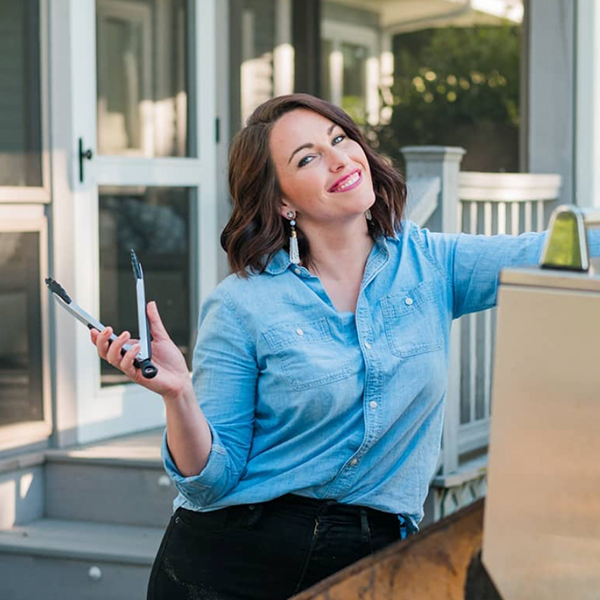 Suzie Bulloch
Todd and Susie Bulloch are the husband and wife duo behind the popular BBQ food blog, Hey Grill Hey, and BBQ product line, Patio Provisions. Susie has appeared on Food Network and Todd spends his free time writing and recording royalty-free music for content creators at Shiny Heads Productions.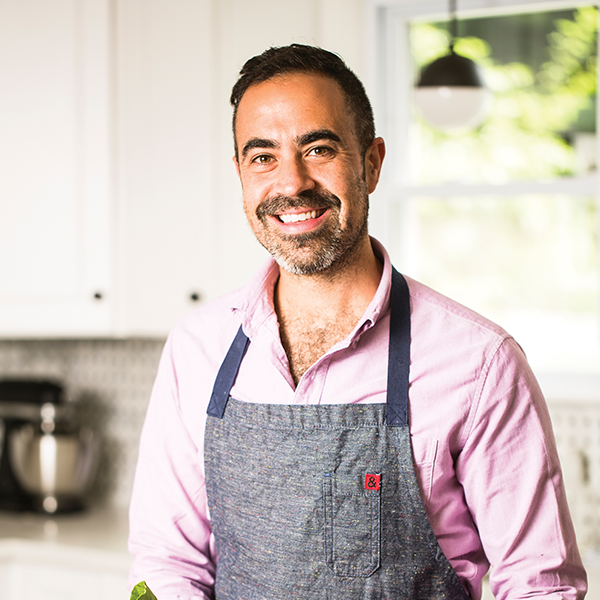 Kevin Masse
With nearly 15 years of media and branding experience, Kevin Masse has become an industry leader in the world of influencer marketing within the food, travel and lifestyle space. Kevin heads up all influencer marketing initiatives for Bake from Scratch magazine and oversees all their digital and social brand partnerships on @thebakefeed. Through his work with Bake from Scratch magazine, Kevin has helped brands bridge the gap between digital and print.  Kevin has worked with more than 600 influencers and gained expertise in navigating the world of brand partnerships and in helping influencers create content that resonates with their communities and drives repeat business.
Kevin is a self-taught home cook, baker, recipe writer, and social media influencer. He lives in West Hartford, Connecticut with his husband, Michael, and their two Brussels Griffons, Huxley and Orwell. Kevin recently started a small business called Small State Provisions, selling granola and sourdough bread out of his Connecticut kitchen.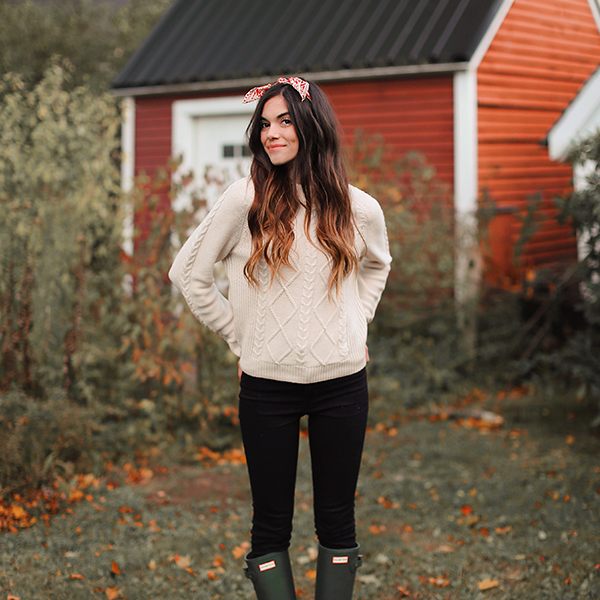 Mary Lauren
Mary Lauren is the author and influencer behind the blog Headed Somewhere and Instagram account @MaryLauren. Along with sharing her personal life experiences as a mother of two little boys, she also dives into home making, interior design, and is currently sharing the renovation process of a charming South Carolina lake house.
Mary Lauren has worked with numerous brands, bringing their ideas, product focus and campaign goals to life. Crate and Barrel, Home Goods, KitchenAid, Brooklinen, Benchmade Modern, and The Company Store are among her recent home space campaigns that she has enjoyed shooting, styling and sharing most. She has also consulted many brands behind the scenes, offering influencer insights, as well as product photography and video. Mary Lauren is a recent Southern transplant from San Diego and is residing lakeside with her husband and two children.
Kate Usher, TrendBible
Closing Keynote Speaker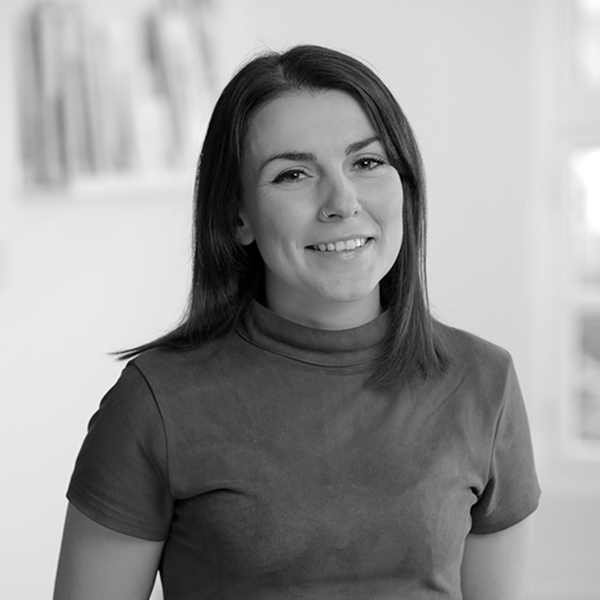 Kate Usher, Trend Consultant, Trend Bible  will be presenting, '2021 Trends Impacting Householders'. This will include an introduction to trend forecasting for the home and interiors market, along with inspiration and future design direction for houseware products. The presentation will explore the big shifts in consumer lifestyles, attitudes and behaviours that are influencing design for the home and how these result in color and design trends for 2021.
Kate User specialises in bespoke consultancy, working primarily with the Home & Interiors sector. As a design industry expert with over ten years' experience, she advises on insight and design trends for some of the world's biggest retailers and brands. Kate is able to scan, analyse and filter insight into projects, ensuring clients feel well informed, inspired and confident in their decision making.
Trend Bible are a global trend agency and leaders in predicting the future of life at home. They work collaboratively with the world's best brands helping them seize tomorrow's opportunities. If it can be done in, or to, the home – Trend Bible are already tracking weak signs of upcoming shifts in taste and habit around the world. Whether it's the future of eating, decorating, playing, celebrating or bringing up children, they apply their expertise to develop those signals into strong and simple trend forecasts that create commercially successful products which connect with future audiences and stay true to brand.
Our presentation will provide valuable foresight for anyone involved in producing, selling or marketing products for the home, providing inspiration for color, material, shape and pattern as well as functionality.
Get Your Tickets for $249 before January 1st!
Starting January 1st 2020 the ticket price will be $349 — Don't miss The Inspired Home Influencer Conference!
At This Event You Will
Learn current trends and best practices from bloggers, brand executives, and influencer marketing experts
Meet 100+ established brands and build relationships through brand networking during the conference – open to ALL attendees!
Network with fellow professional influencers in the home, design, food, lifestyle and organization niches
Attend an exclusive after party
Receive full media access to The Inspired Home Show, which offers 4 days of access to over 2,200 brands, education, a Cooking Theater with celebrity chefs, exclusive events and more!
Breakfast, lunch and dinner provided
Venue Location
McCormick Place
2301 S King Dr
Chicago, IL 60616
Read below in the FAQ section for directions to the venue and the specific conference location inside of McCormick Place.
Hotels
We have negotiated exclusive hotel rates and incentives with over 50 Chicago hotels. Be sure to book before December 31, 2019 to take advantage of early-bird rates! Make a reservation.
We are in the process of finalizing our agenda. Please check back for updates!
8:30 AM

Registration and Breakfast

(Ice Breaker Games)

9:30 AM

Kick-Off & Welcome

By Derek Miller & Leana Salamah

9:35 AM

Overcoming Challenges in Today's Home and Housewares Marketplace with Influencer Relationships

Opening Keynote by Sabrina Soto

10:00 AM

101 Track Breakout Session: 5 Influencer Deliverables Brands Want and How to Do It

 

301 Track Breakout Session: Understanding the Influencer Role in Multi-Channel Retailing and How This Affects Brands

11:00 AM

Panel: Measuring the ROI on Influencer and Brand Partnerships

By Mary Lauren & Tessa Arias

12:00 PM

Lunch

1:00 PM

101 Track Breakout Session: Creating Clickable Content that Actually Converts to Sales

By Todd & Suzie Bulloch, Hey Grill, Hey

 

301 Track Breakout Session: Licensing Your Name and Brand to Products

2:00—4:00 PM

Speed Networking & Excursions

Speed Networking & BTS Tour

4:15 PM

Consumer Trends and Insights for Influencers and Brands in 2020

Closing Keynote by Kate Usher

6:00—8:00 PM

After Party

Exclusive networking event to relax, unwind, and make meaningful connections with likeminded influencers.
What is the return policy?
Tickets are non-refundable.
What airport should I fly into?
Chicago has two large international airports that are both convenient options: Chicago Midway International Airport (MDW) and Chicago O'Hare International Airport (ORD). They are both equally close to the city, so you should book based on which airport offers the flight times and/or airlines you want. For example, Southwest only flies into Midway.
How do I get to McCormick Place?
Complimentary shuttle bus service will be provided between the official block hotels and McCormick Place during morning and evening hours. The schedule and routes for the 2020 Show will be coming this fall.
If you don't plan to take a shuttle bus, we recommend taking Uber or Lyft to McCormick Place, 2301 South King Drive, Chicago 60616. There are several entrances to the convention center, so ask your driver to drop you off at Gate 4 of the South Building.
How do I get my badge?
For your convenience, there is only ONE badge that will get you into both the Influencer Conference AND The Inspired Home Show the remainder of the weekend. The registration table will be located outside of the conference room. Please present your ticket and ID at check-in.
Once I get to McCormick Place, how do I get to the conference room and registration table?
When you enter McCormick Place at Gate 4 of the South Building, there will be signs directing you to the conference in room S100, which is located right off the main lobby. The registration tables will be located directly in front of the entry to the conference room. Maps will be published closer to the event.
Will there be allergy-free foods available?
Yes, all three meals will have gluten-free, nut-free, and vegan options available.
When can I schedule brand networking appointments?
All conference attendees will be able to participate in brand networking. The room will be laid out as an expo with 100+ brands, and you can schedule appointments with them and/or browse the expo and stop to meet with brands as you walk around. Appointments will be available for scheduling by early February after all the brands have signed up.
This page is mainly related to the Influencer Conference. Where do I find info for the trade show (The Inspired Home Show) the rest of the weekend?
This page is part of The Inspired Home Show website. You can use the menu to navigate the site and learn all about the trade show, including location and hours, expos, displays, etc. More info relating to the Show will continue to be added to the website and this page starting Fall 2019. Informational emails sent to all Influencer Conference ticket holders prior to the event will also provide more details and FAQ's relating to the trade show.
Get Your Tickets for $249 before January 1st!
Starting January 1st 2020 the ticket price will be $349 — Don't miss The Inspired Home Influencer Conference!