by Michelle Hespe
Middle Eastern culture revolves around family, friends and the sharing of delicious food. Tavola in Dubai encapsulates these core elements of life in an excitingly modern yet ultimately homely, caring way.
More than 20 years ago, a family dedicated to sharing its passion for cooking opened a retail store that has steadily grown to be one of the most reputable kitchenware stores in the Middle East's Gulf region. The family always had a dream of expanding into other countries in the Gulf as they knew their fellow countrymen and women shared the same language, culture, habits and taste in cuisine. They sure were right – today Tavola operates 25 stores in six countries and the new flagship store is a sign of what's to come.
Stepping back in time, the first Tavola store was a 185 m2 (2000 ft2) warmly lit store in the middle of a close-knit community where everyone knew one another, shared recipes and shopped at the same places for food. "When we opened that first store, there wasn't a specialty store anything like it," says Tavola's deputy general manager, Wakami Saab.
"We offered a collection of high-quality well-designed kitchenware, bakeware and tableware brands, and we had a wonderful sales team who loved cooking and baking and were passionate about what we were doing," she says. "We were also blessed with wonderful customers who gave us ideas and supported us right from the start."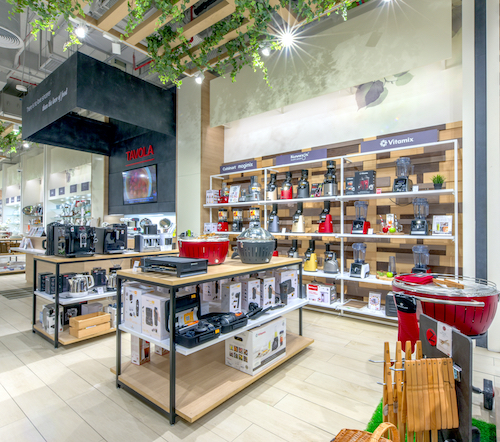 Many of those original customers are so loyal to the company's roots that they still shop at the first Tavola store rather than go to one of the newer larger ones – it is still one of the company's best performing stores, Wakami explains.
And it's obvious that the company has never stopped listening to its customers.
"Listening to our customers is very important to all of us at Tavola," says Wakami. "In the earlier days it was a delight to see customers walking through the door holding brochures and leaflets recommending brands and products that they thought we should carry. And we've added many of those products, so our customers know that they've contributed to our growth."
Wakami and her team are planning the next step – inviting customers to sit with the staff in groups that will evaluate novelties and trends. "This is long overdue and we will soon make it happen," she says.
Taking care of customers is something that Tavola staff takes very seriously, and they treat customers as they would beloved family members. "Once a customer wanted a replacement for a dinner plate she broke, that was part of a collection no longer produced by the supplier," says Wakami. "At that time, one of our colleagues was travelling in the U.S. and they found the dinner plate on the website www.replacements.com. They brought back the plate for the customer so that she could complete her dinner set. Of course, she was overjoyed!"
This kind of customer service is something that is ingrained in the staff, and training is taken very seriously. So seriously in fact that Tavola has a well-known training academy. "We train, and train and train," says Wakami. "Alongside bringing the best-in-class products to our customers, we aim to offer the best possible service. Our staff are happy to see themselves involved in this level of training and that pursuit of service perfection."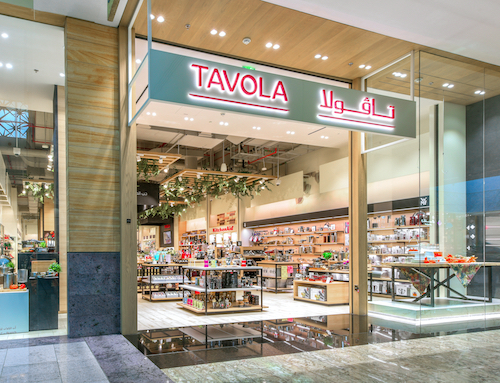 Tavola's latest store in Mirdif City Center Dubai is a modern, clean, shining oasis of style – crisp white walls showcasing meticulously organized products by brand and categories. The physical store is as easy to navigate as the well-executed website, and the dedicated demonstration stations throughout Tavola stores ensure that customers can experience products before they purchase. In fact, the gia judges all commented that the store has "perfect merchandising."
Something the owners would not have dreamt about 20 years ago is the interactive ZWILLING Digital Wall, which customers can use by themselves if a sales executive is not available to see entire assortments that might not be offered in-store. For example, they can see a product in another color that they like if it isn't available in-store. The wall has a self-checkout mechanism so customers can buy an entire range of products of ZWILLING Group brands – ZWILLING, Staub, Miyabi, Ballarini – and have the products delivered to their home. Staff and customers can also use it to learn more about certain products, and everyone can watch videos on how pieces are made and be inspired by alternative uses of products, such as how a crepe pan can be used to bake pizza or a teapot can be used to serve hot soups. It's a modern masterpiece of marketing.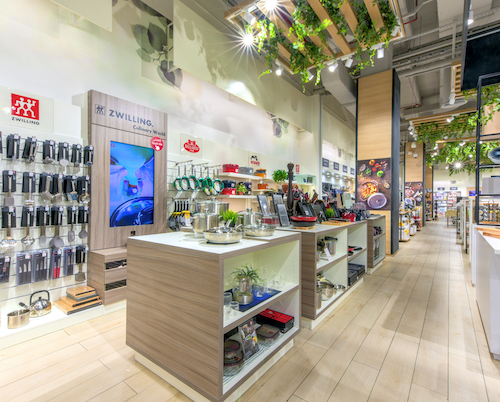 The studios where private lessons and demonstrations occur are also a major part of the Tavola success story, especially because in the Middle East, privacy is paramount.
With the rise of shows such as MasterChef and Iron Chef having caused a massive uptick in cooking supply stores and endless cooking lessons offered in studios and online, innovation and social media are inextricably wrapped up in everything that innovative operators are doing in this sector. Embracing this new wave of technology and communication, Tavola recently executed a successful campaign for a popular pressure cooker brand in the Gulf Region. It's a concept that kicked off in the U.S. and then became a craze – people sharing recipes that they'd made with the pressure cooker.
The campaign was an extraordinary success. Working with over 20 influencers across six countries, Tavola reached more than 3 million people. "Every influencer we chose catered to a different group of people and had a different message to be communicated," Wakami explains. "Finding a strong synergy between an influencer and the campaign was a key factor to get that genuine feel. People know when an influencer is promoting a product or brand that doesn't fit with them, and then any intended impact is lost."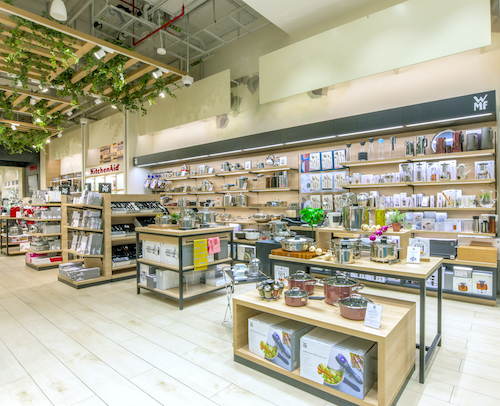 Entering the Global Innovation Awards (gia) was an eye-opening experience for the team at Tavola. "We know our history and our strategy and core values, but had never taken the time to write them down all in one place," says Wakami. "So the entire process reminded us of why we do what we do! We were already super-happy and proud to be nominated for the award, but winning a Global Honoree award was a dream come true! We were watching the live video on our couch with our loved ones and almost woke up the neighbors when we found out that we won!"
Wakami admits that this challenging time (Covid-19 pandemic) that everyone is going through has affected her team and the business. "And so the award was the good news that everyone here needed," she says. "Our plans to digitize our processes and our customer experience have been accelerated due to the current situation, and this is now what our focus is on moving forward."
No doubt Tavola will come out of this bigger, better and more dedicated to their customers than ever. That's just what innovative companies do.
To learn more about Tavola, visit www.tavolashop.com and www.4homes.ae.
Sponsored and organized by The Inspired Home Show and the International Housewares Association (IHA), gia (IHA Global Innovation Awards) is the world's leading awards program honoring overall excellence, business innovation and creative merchandising in homegoods retailing. For more information about the gia retail program, the co-sponsors, or participating in gia, contact Piritta Törrö at piritta.torro@inspiredconnection.fi. Additional information on gia is also available online.
For more information about The Inspired Home Show and to pre-register for the 2021 Show, taking place in Chicago on 13-16 March 2021, please visit TheInspiredHomeShow.com.