IHA reconnected with industry veteran Marsha Everton, principal of the AIMsights Group, to learn what she will discuss at the 2020 Show about Millennials and their attitudes on about spending, technology and healthy living. The Inspired Home Show's Innovation Theater will feature 21 presentations over four days. Topics will include successful retail practices, consumer research findings, digital commerce, sustainability and global market trends.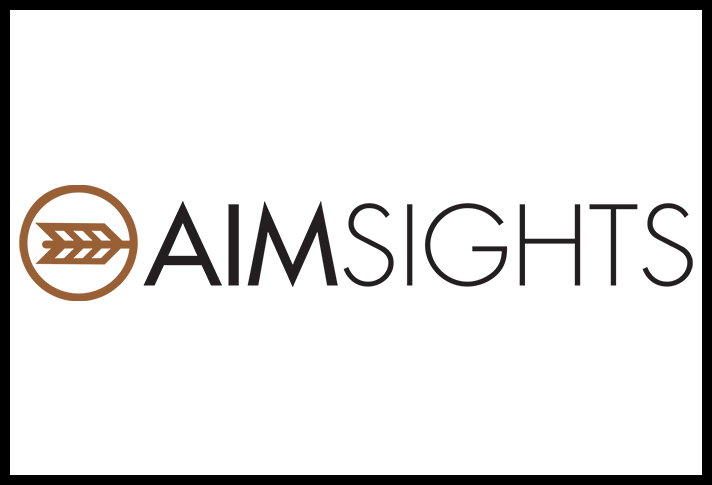 Everton is a leading housewares industry expert.  Prior to establishing her consulting and corporate governance practice, she worked for more than 20 years for The Pfaltzgraff Co., rising to the position of president & CEO.  Through a series of leadership roles, she developed Pfaltzgraff as the leading casual dinnerware brand and company in the United States.  Her vision established Pfaltzgraff as an early leader in omni-channel retailing with one of the top 500 retail websites in the nation. Everton has been widely recognized as a housewares industry leader, serving as president of the National Tabletop and Giftware Association as well as on the boards of the International Housewares Association, National Retail Federation, The Bon-Ton Stores, Inc. and Integrus Holdings.
Marsha, what is the most exciting or rewarding part of your work? 
We are fueled by our passion for understanding the intersection of human behavior with the rapidly changing technology environment.  We are intrigued by how the Millennial generation is changing every life stage – and how the Boomers often follow their lead!  Every day offers new frameworks and perspectives on virtually every element of life, with changes in how we communicate, learn and conduct business.
We are constantly energized as we learn about the real drivers of behavior – drivers that are frequently different than what is being reported in mainstream media.
We enjoy "connecting the dots" as we explore each company's business model and the sometimes convoluted customer journey.  We thrive on discovering customer insights that help our clients identify the highest value business opportunities for business transformation and profitable growth.
Can you name a pivotal event or project that impacted your career or company?
Our work has a direct line to the teachings of Sara Little Turnbull.  She was our business godmother.  In the early 1980s, Sara "adopted" Robin Albing and me as protégées and patiently educated us about quintessential product design.  She was an internationally recognized designer, innovator and educator who brought fresh insight and perspective through the lens of a cultural anthropologist — a radically new idea for the business community of that era – that remains relevant today.
We worked closely with Sara in creating the first product assortments for the then-new Corning Designs subsidiary.  She taught us about the power of observation and how form can truly follow well-defined function.  She was always exploring the "why" before the "how" and pioneered the use of cross-functional teams in the innovation process.
More than 25 years later, shaped and still inspired by Sara's guidance, Robin and I came together again to form The AIMsights Group.  We continue to use Sara's teachings to combine the power of observation with rigorous analytics to uncover new insights.
In the past few years, what has changed most in your business? How has your company met these challenges in the way you work?
The biggest changes that we currently encounter are driven by the Longevity Revolution.  Traditional adult milestones are reached later than in prior generations and traditional retirement age is now a time for reinvention and redefinition of life goals.  We are finding that life stage is generally a more important factor than generation in development of marketing strategies.
At AIMsights, we analyze and provide insights into this post-demographic, consumer-powered world and help our clients reach consumers when, where and how the consumer wants.
How do you de-stress and find balance in the demanding 24/7 workplace?  Any tips for how to carve out personal time and declutter mindspace and desktop?
Relentlessly prioritize – and include the priority of time for "just you," family and friends.
Include time for the "joy of missing out" – with a break from being constantly connected and reactive.
Practice minimalism in every dimension of your life.  Declutter your physical space in order to enjoy your surroundings.  Declutter your technology interfaces to make sure that you are in control and that each element truly adds value to your life.  Prioritize sleep as high quality time for your brain to clean out the toxic amyloids that accumulate during wake time – and reconnect your thoughts in innovative new ways.
Marsha, tell us what you will be speaking about and how and this topic is important for Show audiences.
This year we are speaking about Millennials turning 40 years old and taking control of their lives.
They are on the cusp of a major new life stage.  This generation, long known for living in their parents' basement, is moving out and up into their most significant spending years.  Born 1981 to 1996, they are now 24 to 39 years old – and moving solidly into the adult stage of life and taking control of their complicated lives.
As they start to turn 40, they are driving the consumer conversation with a focus on self-care and self-determination in the creation of a life with purpose.  They are decluttering their physical spaces, redefining their relationship with technology and committing to a lifestyle that promotes thriving over burnout.  Effective marketers have the opportunity to join and support them on that journey.
What do you see as consumers' biggest concerns regarding housewares products or how to shop for them?
Consumers are concerned about and demanding more and more information about exactly how something was made or grown. They want to be confident that the product is made from safe, responsibly sourced materials, with respectful labor practices.
Their homes are increasingly "curated" – and, of course, Instagram-perfect.  Products must earn a space in their increasingly decluttered homes.  Having a few "just right" items is more status-worthy than having lots of "stuff."  Each product must contribute to their personal quality of life.
What are some of today's trends or issues that new product development professionals and/or retailers face in the housewares market?
One of the most important trends that we continue to follow is the consumer search for experiences.  The search is for product that tells a story and/or helps consumers create and tell their own stories.
In telling this story, consumers are looking for total transparency, deep-rooted authenticity, social purpose, contribution to a healthy life and healthy work/life balance – and a feeling of joy and purpose in using the product.
Products must not only be attractive in their three-dimensional shape.  They have to offer a fourth dimension in how they make users feel as they experience the product. The "feel good" is as important as the "look good."
The AIMsights Group focuses on analysis, insights and targeted marketing strategies to help companies "get smart" about all generations, with an emphasis on Millennials and Boomers.  The firm provides extra insight on critical intergenerational dynamics.  AIMsights partners with clients to transform their business through customer-focused intelligence and decision-making.
AIMsights' products and services include custom research and analysis, consumer-centric strategic planning, AIMsights reports and Thought Partner advisory services.  They combine the art of identifying consumer drivers, attitudes and emotions with the science of rigorous quantification of behaviors and segmentation – to provide unique insights into business opportunity. Learn more here.
–––
Thank you, Marsha, for giving us this window for viewing the values and interests of the Millennial generation. Your annual presentation is always packed with lively anecdotes, rich data and thought-provoking insights. We look forward to learning more from you on Monday, March 16 at 10:30 a.m. at the Innovation Theater.
Millennials—Look Who's Turning Forty—and Taking Control!
Monday, March 16, 10:30 – 11:20 a.m.
Be sure to attend the free executive-level educational sessions at the Innovation Theater to hear about successful retail practices as well as the latest research and analysis of home trends and forecasts for products in the smart home, kitchen and health care categories.  These programs will give you a fresh perspective as you walk the Show and will inspire, inform and improve your business. All programs will be audio-recorded and will be available at The Inspired Home Show after the Show.