Trends in Home Textiles
Watch the Webinar!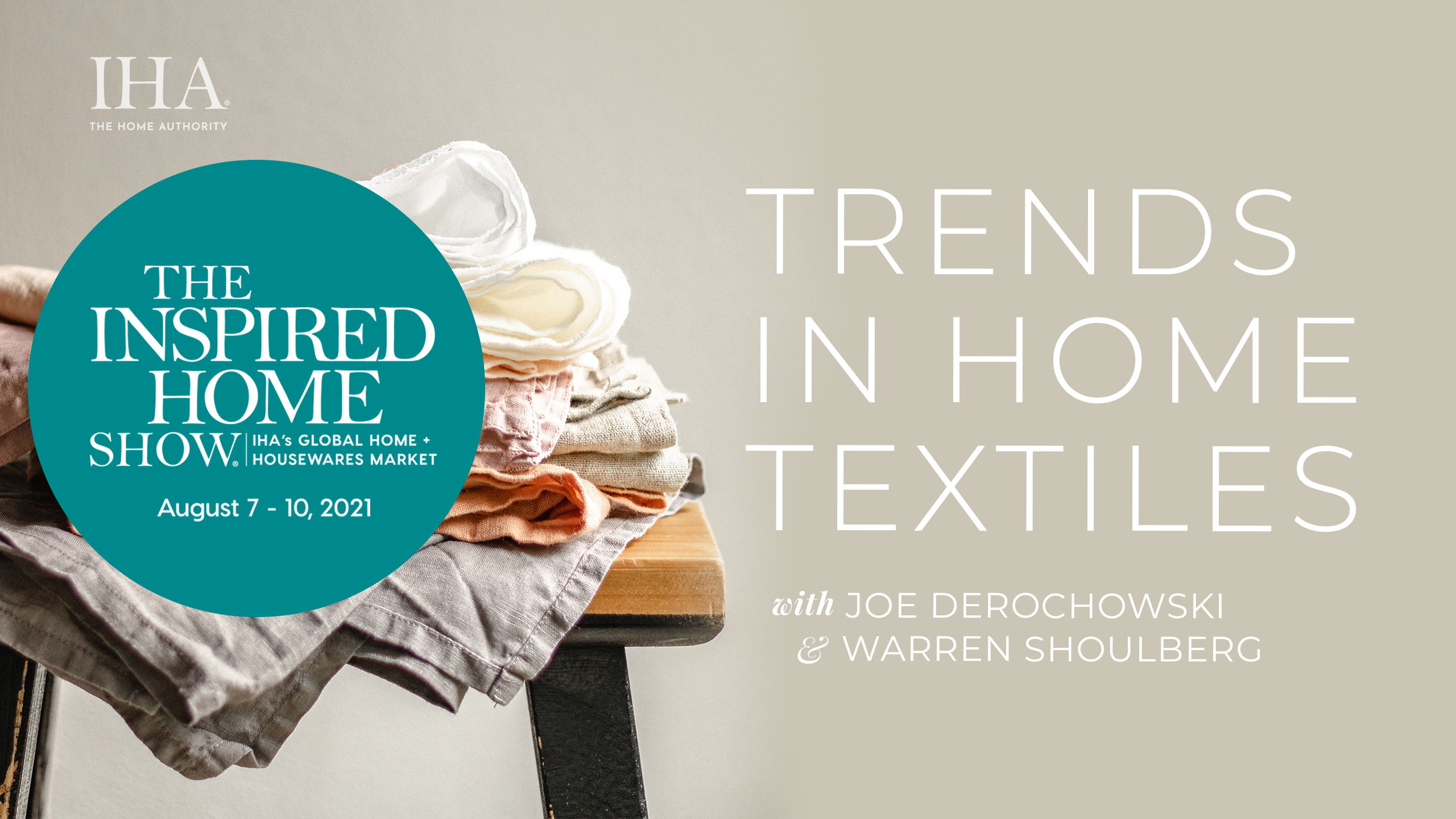 As consumers continue to increase focus on their home environment, textiles – from floor and window coverings to bed and bath to kitchen – are experiencing explosive growth. Join Joe Derochowski of The NPD Group to learn about the overall trends shaping consumer buying; where the key opportunities lie for home textiles in the year ahead; and how to align your products with the new consumer needs emerging out of the pandemic. This session includes a Q&A session moderated by Warren Shoulberg.
Access the Webinar!
Please fill out the form below and gain access to the Trends in Home Textiles webinar!