For information on Pantone ColorWatch and more, visit Attractions.
Cooking Theater
CULINARY DEMONSTRATIONS BY CELEBRITY & AWARD-WINNING CHEFS
The Cooking Theater at The Inspired Home Show features four days of culinary demonstrations led by celebrity and award-winning chefs. See the newest and most progressive housewares products from the Show floor in action on stage. Home + housewares retailers get a first-hand look at the products that consumers will be looking for, and brands get exposure to a powerful audience of buyers.
Location: Dine + Decor Expo, South Building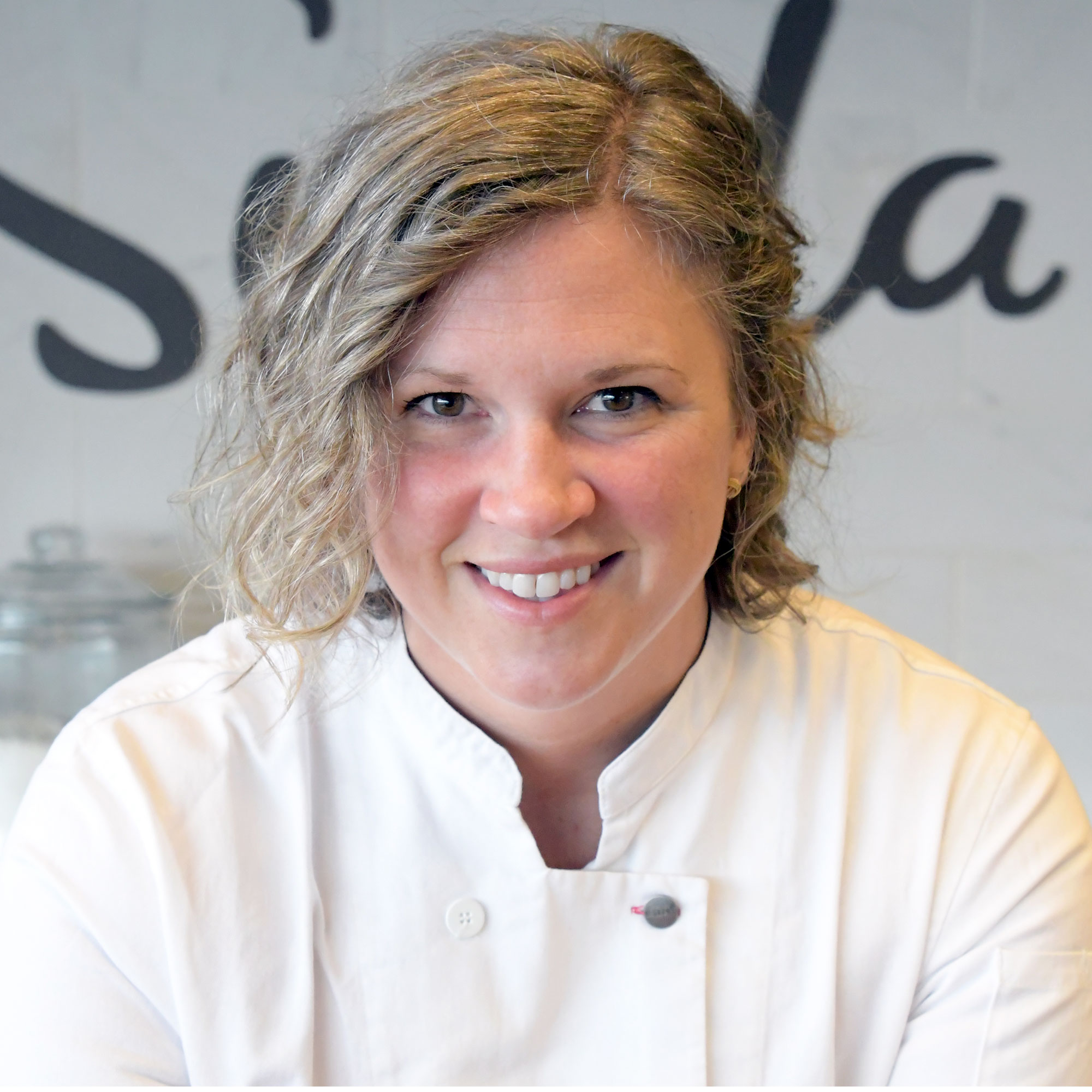 View Bio
One of Chef Meredith Abbott's missions is to demonstrate that it's possible—and wonderful—to have healthy and flavorful on the same plate! Having worn the hats of pastry chef, food truck operator, private-school chef, farm hand and corporate executive chef, Abbott currently brings her comprehensive background to the role of Culinary Content Manager at Sur La Table.
Abbott is a Native Iowan who has lived in Seattle since 2002. Although initially pursuing a degree in Social Work, she found herself strongly drawn to the culinary world, and obtained a Culinary Degree from the Art Institute of Seattle as well as a certificate in Health and Nutrition from the University of Washington. Abbott also immersed herself in Seattle's thriving and innovative restaurant world. She is delighted to bring her varied experiences to Sur La Table—and today, to you!
Presented by Gibson Homewares, S201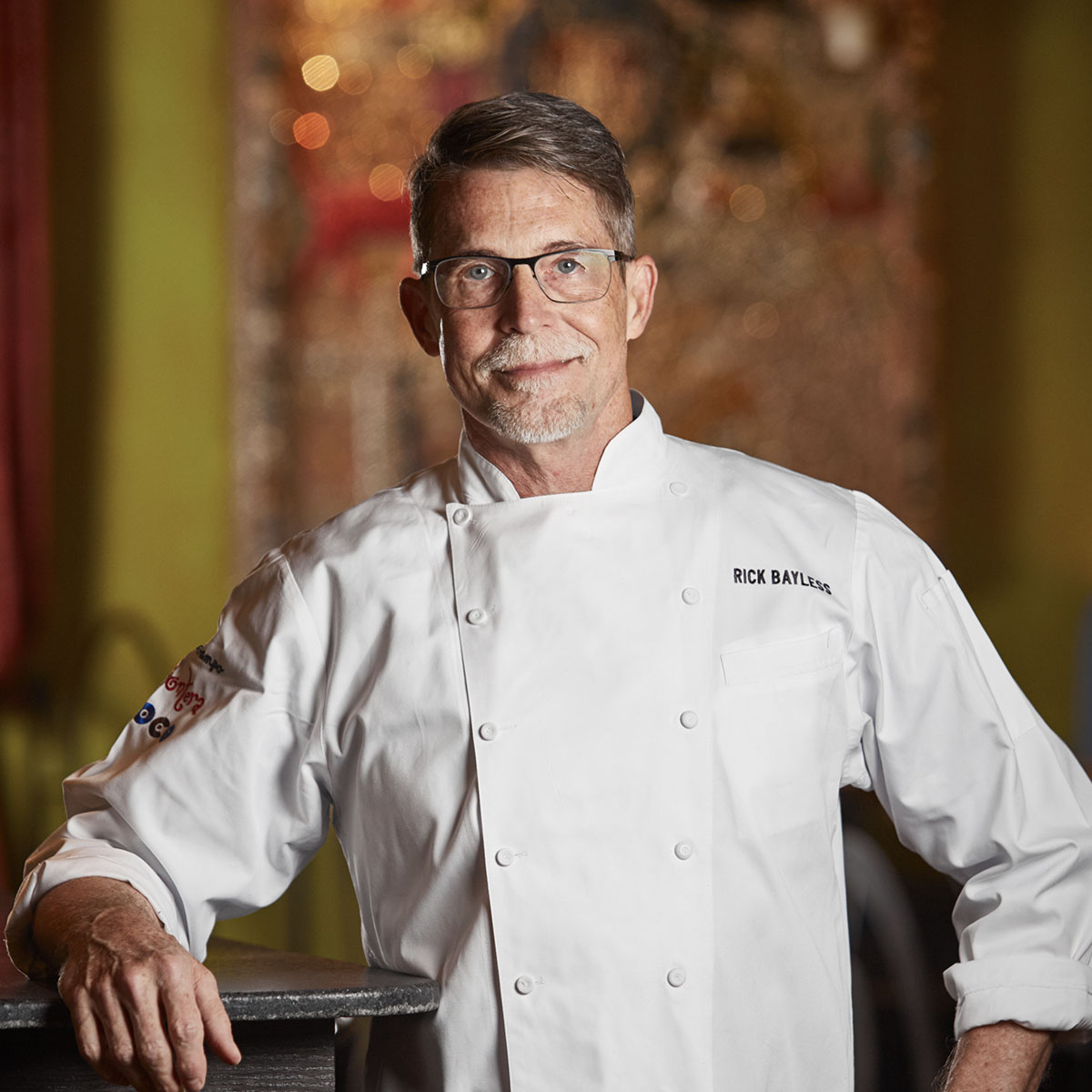 View Bio
Most people know Rick Bayless from winning the title of Bravo's Top Chef Masters, besting the competition with his authentic Mexican cuisine. His highly rated public television series, Mexico: One Plate at a Time, is broadcast coast-to-coast and his nine cookbooks have earned multiple high-profile accolades.
Located in Chicago, Bayless's Frontera Grill and Topolobampo have each received the "Outstanding Restaurant" designation from the James Beard Foundation—an unprecedented feat for side-by-side restaurants. His wildly popular fast-casual Xoco has been around since 2009 and Tortas Frontera at Chicago's O'Hare airport has changed the face of airport dining.
In 2016, he opened Frontera Cocina in Disney Springs, and in 2018, Bayless opened Bar Sotano, an Oaxacan inspired mezcal bar with modern Mexican bar food.
Always a philanthropist, Bayless and his staff established the Frontera Farmer Foundation in 2003 to support small Midwestern farms. To date, the Foundation has awarded nearly 200 grants totaling nearly $3 million. He also launched the Frontera Scholarship, a culinary school scholarship for Mexican-American students in Chicago, and in 2017 established the Bayless Family Foundation to support the city's vibrant theater scene with grants to theater companies totaling $1.5 million.
In 2019, Bayless founded Impact Culinary Training, a restaurant job readiness program on the city's west side. The Government of Mexico has bestowed on Rick the Mexican Order of the Aztec Eagle–the highest decoration bestowed on foreigners whose work has benefitted Mexico and its people.
Presented by Frontera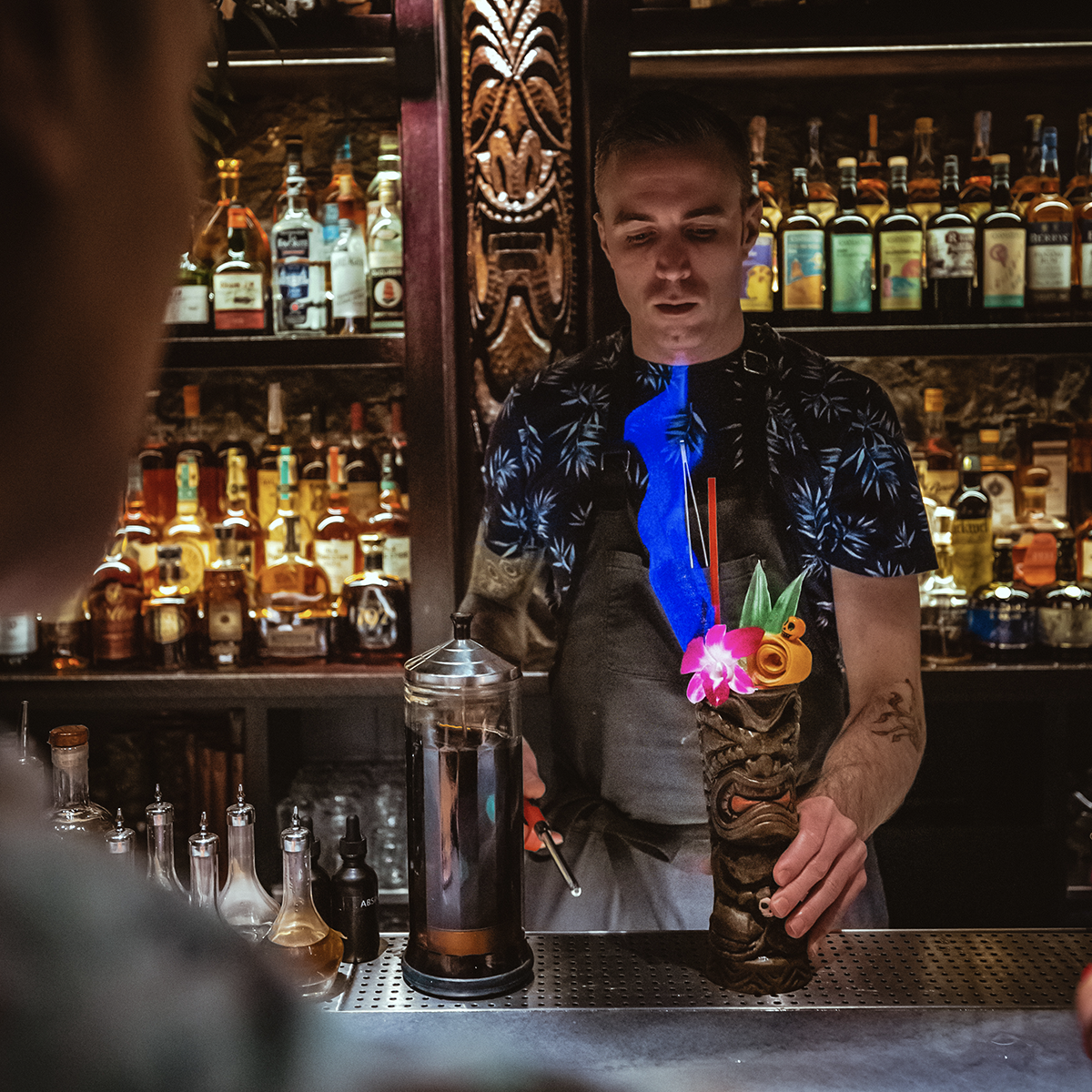 View Bio
Kevin Beary is the beverage director of award-winning Three Dots and a Dash, The Bamboo Room at Three Dots and a Dash and The Omakase Room at Sushi-san in Chicago. The success of Three Dots and a Dash is rooted in Beary and his team's deep understanding of historic rum recipes and re-creating them with their own riffs, presenting them in a way that offers guests a full sensory experience through the depth of flavors, custom glassware and dramatics of the large format cocktails.
In 2019, Beary and his team opened The Bamboo Room at Three Dots and a Dash, a unique rum bar that was recognized as one of Esquire's Best Bars in America in 2020. The Bamboo Room is known for its great collection of esoteric interesting rums and rhum agricole. The goal is to showcase the rare and unique flavors and to tell the stories behind each rum and cocktail. Between Three Dots and a Dash and The Bamboo Room, there are more than 300 rums utilized, representing nearly every rum producing country in the world.
Most recently, Beary opened The Omakase Room at Sushi-san in downtown Chicago where he created a menu reflective of refined Japanese cocktail bars combined with his signature technique-focused drinks.
Beary has received several accolades over the years including a national finalist in both the 2014 Bacardi Legacy Cocktail Competition and the 2015 USBG Cocktail Classic. Beary also won the Mai Tai Mix-Off at the ninth annual Don the Beachcomber Mai Tai Festival, the 2017 Continental Diplomatico Bartending Competition for North America and the World Mai Tai Championship in 2017. He has also been recognized through multiple industry awards including being named Rising Star Bartender from StarChefs in 2018 as well as earning the Jean Banchet Award for Best Bartender in 2020.  Beary is currently studying Brewing and Distilling at Heriot Watt University.
Prior to joining Lettuce Entertain You, Beary served as general manager of Rural Society and of NoMI Restaurant at the Park Hyatt Chicago. Previously, he was the restaurant and lounge manager of Hyatt at the Bellevue in Philadelphia.
Presented by Three Dots and a Dash
Photo by Lettuce Entertain You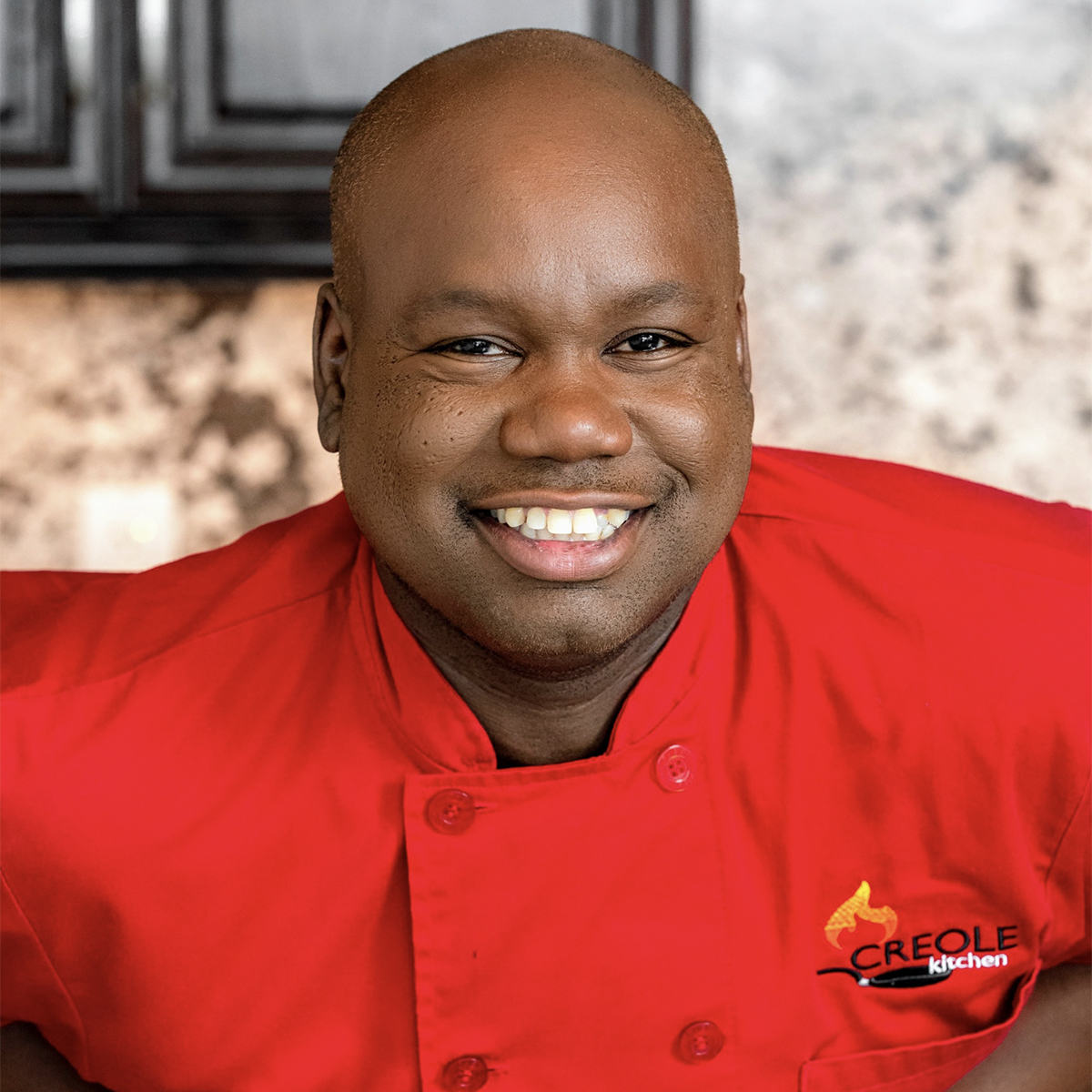 View Bio
Chef Will Brown is a native of Sugarland, Texas, and has resided in Atlanta for more than 18 years. His cooking roots stem back to his upbringing in Opelousas, Louisiana, where as a young boy, his grandmother taught him how to prepare authentic creole dishes such as gumbo, beignets, boudin balls and shrimp creole. This birthed a love for cooking that would inspire him to become the amazing chef he is today.
Already a trailblazer in the Metro Atlanta culinary circuit, Brown opened the doors to his highly anticipated new food concept, Creole Kitchen. It has catapulted into many successes for the chef turned restaurateur. Brown has appeared on Food Network's sixth season of Cutthroat Kitchen as well as in appearing on a new show on Fox Network. The list does not stop there. Brown has been invited as an honored guest for cooking demos at this year's Food & Wine Festivals throughout the U.S and abroad.
Presented by Creole Kitchen, Creole Seasaoning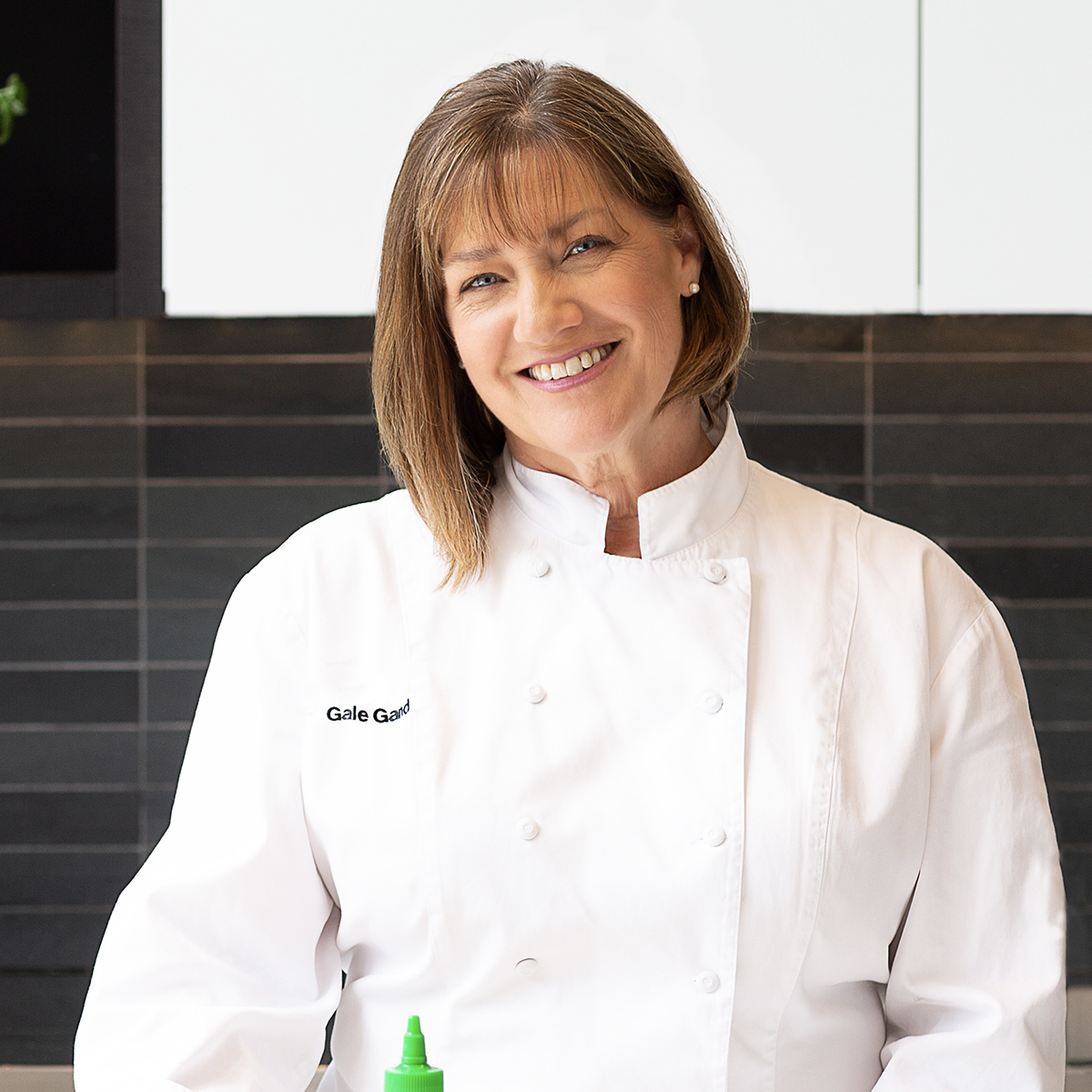 View Bio
Gale Gand is a pastry chef and chef, and was a co-founder and partner in the Michelin two star restaurant, Tru, in Chicago. She hosted Food Network's long-running show Sweet Dreams currently streaming on Discovery Plus; is the author of eight cookbooks; and worked with Julia Child on her book and PBS series, Baking with Julia.
Gand teaches cooking classes all over the country and is an artisanal soda pop maker, producing Gale's Root Beer, which is sold nationally. She has received two James Beard Awards, has been inducted to the American Academy of Chefs and the Chicago Chefs Hall of Fame and was schooled in Paris at La Varenne. Gand appears at many Food & Wine Festivals across the country and is a professional Pie and Food Competition Judge.
She recently started Kitchen Sisters Cooking School, a virtual school, with Chef Jessica Dawson. Gand is the mother of three, has a BFA from RIT in Metalsmithing and plays the ukulele. Fun fact: She once made a peach cobbler for Aretha Franklin. www.galegand.com
Sponsored by TRU & Food Network's Sweet Dreams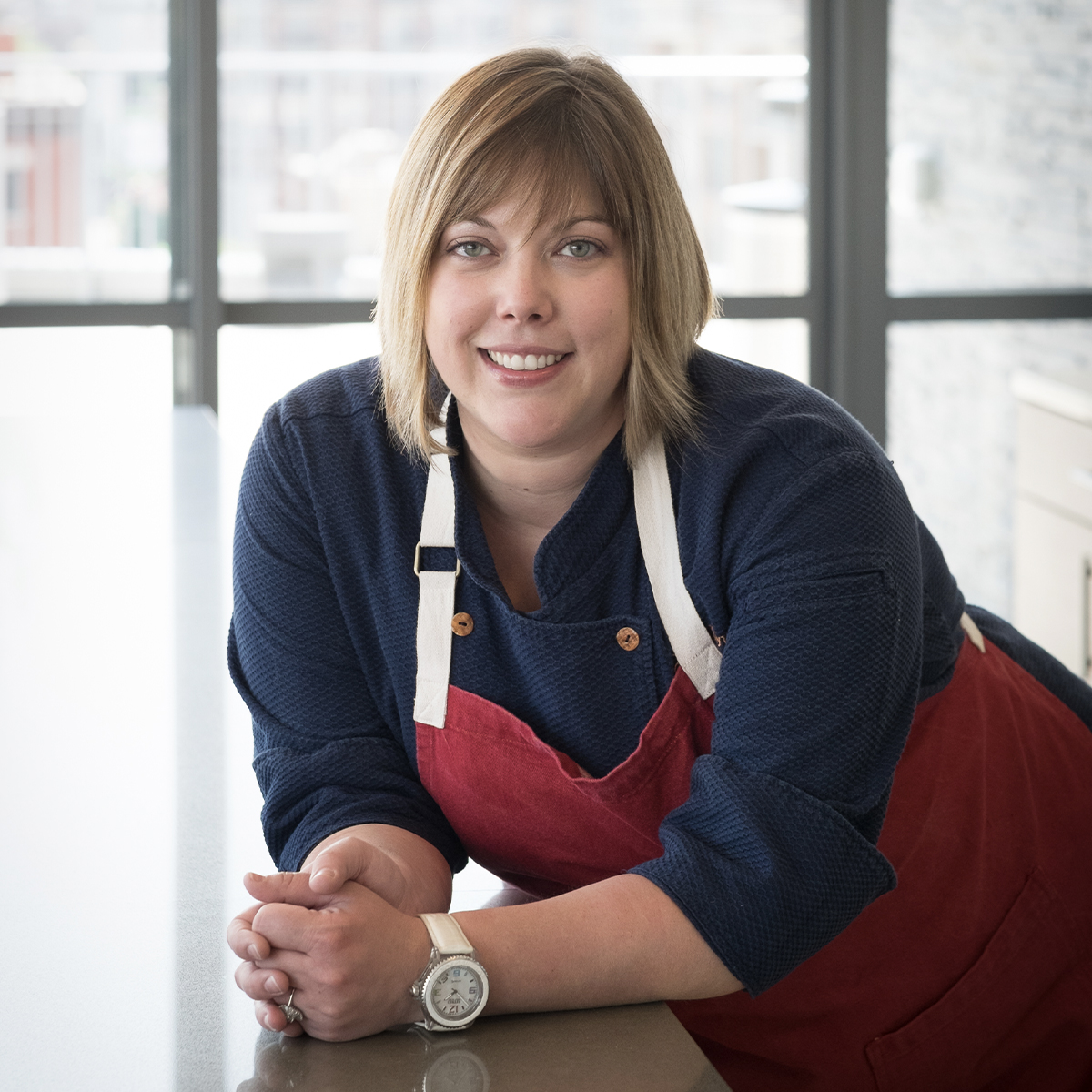 View Bio
Since her childhood cooking with her grandparents on their ranch in Victoria, Texas, Sarah Grueneberg knew she was destined to work in the culinary world. Originally from Houston, Grueneberg moved to Chicago in 2005 to join the team at the award-winning Spiaggia under the leadership of Tony Mantuano. Beginning as a line cook, she quickly rose the ranks to Chef di Cucina in 2008 and then Executive Chef in 2010. During her tenure as Executive Chef, Spiaggia was awarded one Michelin Star for three consecutive years.
After graduating from culinary school in 2001, she started her first career-changing job with a position at the iconic Brennan's of Houston and by 2003 was named the restaurant's youngest female sous chef. Grueneberg has traveled throughout Italy, Asia, Europe and the U.S., which has inspired her culinary approach of "following the food" and truly understanding "the dish" by knowing the people and culture that created it.
In 2017, Grueneberg received the James Beard Foundation Award for "Best Chef: Great Lakes" and was a semifinalist for "Outstanding Chef" in the 2019 & 2020 awards.  Grueneberg has been a competitor and finalist on Bravo's "Top Chef: Texas" and Food Network's "Iron Chef Gauntlet." She has also been named a "Rising Star Chef" by Chicago Social magazine in 2009 and 2016 and Eater Chicago's "Chef of the Year" in the 2011 Eater Awards.
Grueneberg is chef/partner of Monteverde Restaurant & Pastificio in Chicago's West Loop, which she opened in November 2015 with business partner and long-time friend, Meg Sahs. The restaurant has received acclaimed reviews from various outlets, including a three-star review from The Chicago Tribune. In 2016, Monteverde was named one of Food & Wine's "America's Best Restaurants," a top 50 finalist in Bon Appetit's "Best New Restaurants," Eater's "21 Best New Restaurants in America," GQ's "12 Best New Restaurants," Eater Chicago's "Restaurant of the Year," the "Worth the Wait" award in the Chicago Tribune Dining Awards and named one of Chicago Magazine's "15 Best New Restaurants." In 2017, Monteverde was named one of "America's 38 Essential Restaurants" by Eater and then awarded "Restaurant of the Year" in the 2018 Jean Banchet Awards.  In fall 2022, Grueneberg will publish her first cookbook, Listen To Your Vegetables.
Sponsored by Monteverde Chicago
View Bio
Sandra Holl, the chef/owner of Floriole Cafe & Bakery, was born and raised in the Midwest. She returned to the area after teaching English in France, attending culinary school and baking in San Francisco. In 2006, Holl started Floriole with a table, tent and a few pastries at the Chicago Green City Market. By 2010, the business had grown into a flourishing full-service cafe and bakery in Lincoln Park, specializing in French inspired pastries rooted in midwestern ingredients. In 2016, Holl was named Pastry Chef of the Year at Chicago's Jean Banchet Awards. She is a 2018 graduate of the James Beard Foundation Women in Entrepreneurial Leadership Program, a Goldman Sachs 10,000 Small Business Alum, served on the steering committee of the Artisan Grain Collaborative, was a board member of Green City Market and is a board member of Les Dames Escoffier Chicago chapter. Sandra Holl, the chef/owner of Floriole Café & Bakery, was born and raised in the Midwest. She returned to the area after teaching English in France, attending culinary school and baking in San Francisco. In 2006, Holl started Floriole with a table, tent and a few pastries at the Chicago Green City Market. By 2010, the business had grown into a flourishing full-service cafe and bakery in Lincoln Park, specializing in French inspired pastries rooted in midwestern ingredients. In 2016, Holl was named Pastry Chef of the Year at Chicago's Jean Banchet Awards. She is a 2018 graduate of the James Beard Foundation Women in Entrepreneurial Leadership Program, a Goldman Sachs 10,000 Small Business Alum, served on the steering committee of the Artisan Grain Collaborative, was a board member of Green City Market and is a board member of Les Dames Escoffier Chicago chapter.
Sponsored by Floriole Café & Bakery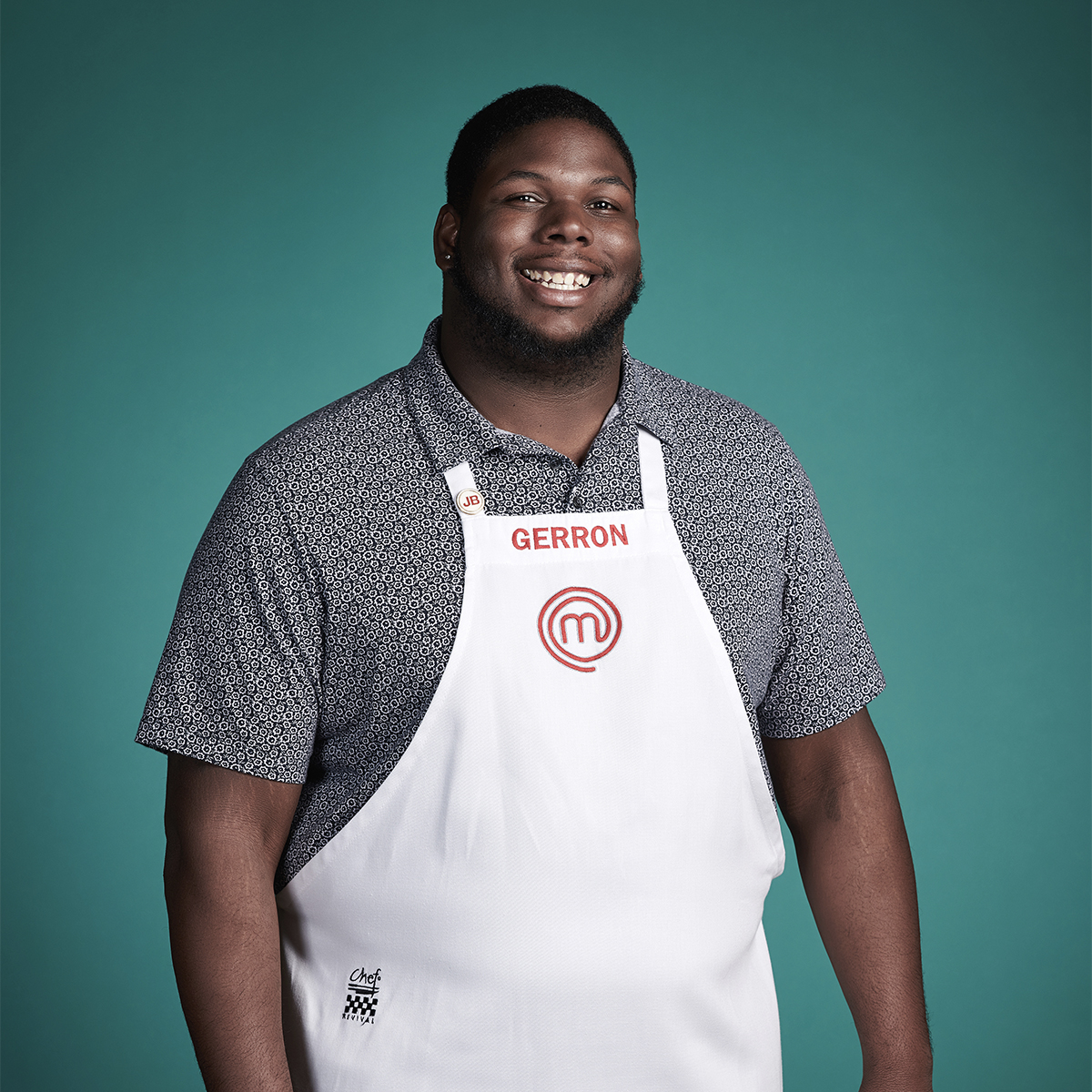 View Bio
Chef Gerron Hurt is a former teacher turned MasterChef Season 9 winner. He grew up in Louisville, Kentucky, with a huge influence from his late mother's cooking inspiration. During his college career, Hurt continued to cook and make dishes for his friends. When the opportunity came to audition for MasterChef, with family support, he decided to take his chances. Months later Hurt found himself being announced by Gordon Ramsey as MasterChef Season 9 winner.
It has been a rapid road ever since his win. Hurt loves incorporating his cooking skills and educational background with influencing others to have fun cooking and creating their own unique recipes through his subscription-based website.
Hurt now resides in the greater Nashville area with his wife Brandi and baby girl, Harlee.
"Food is that one common denominator that binds humanity together."
Presented by Arovo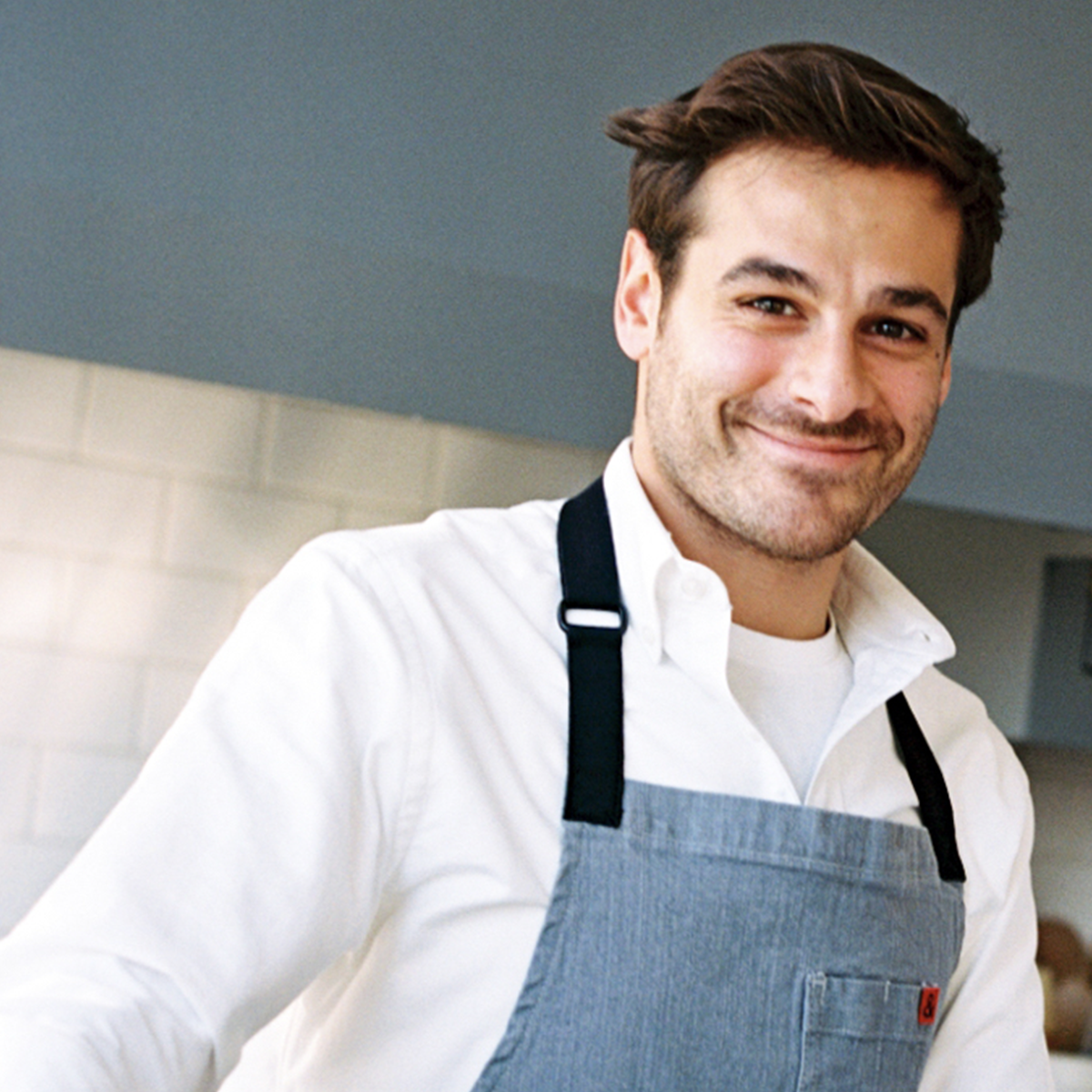 View Bio
Thomas Joseph is senior vice president of Culinary at Martha Stewart Living Omnimedia and host of the James Beard Award-winning instructional web series, "Kitchen Conundrums." Thomas holds a master of arts in Food Studies from New York University and a bachelor of science in Culinary Nutrition from Johnson and Wales University. 
Presented by Gibson Homewares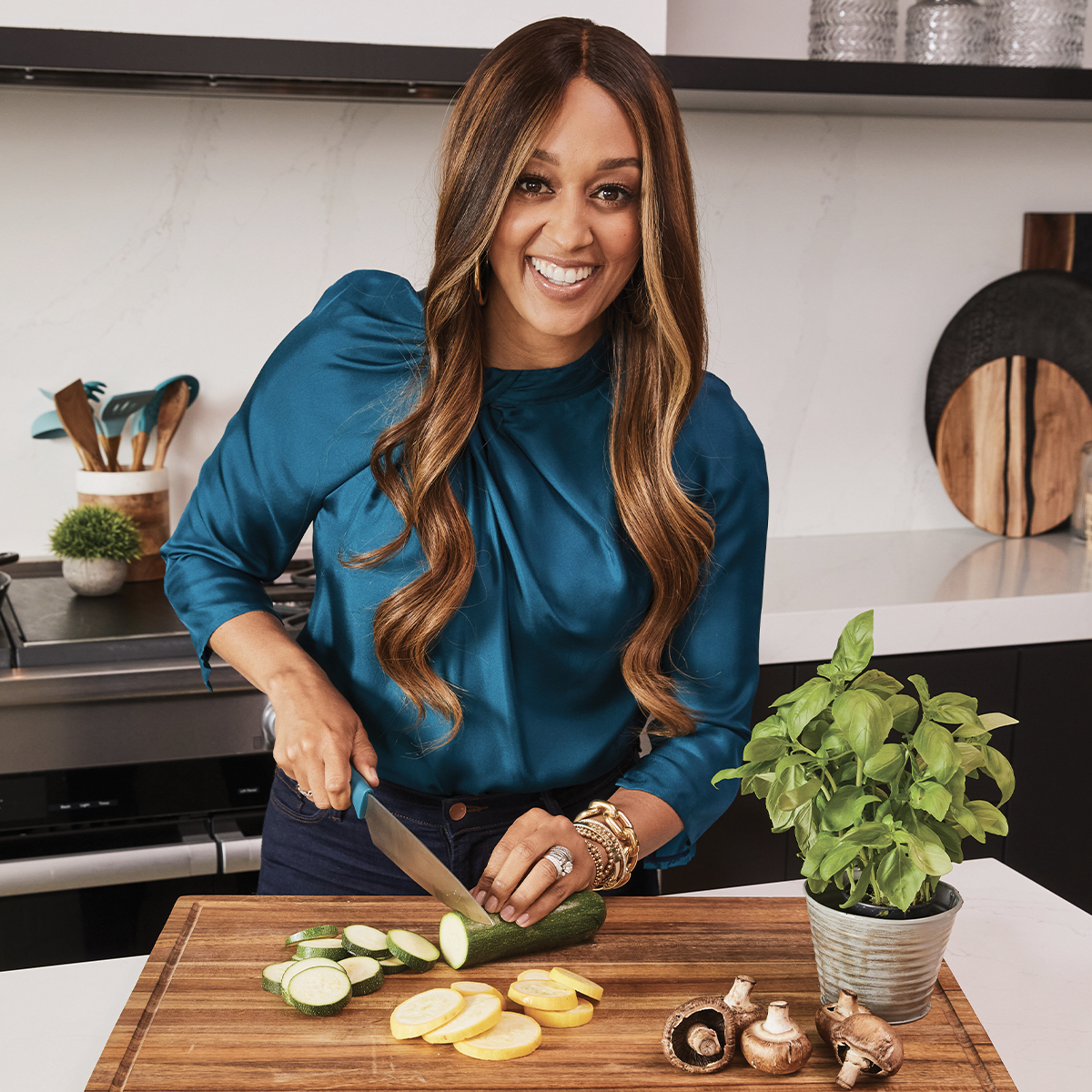 View Bio
Multi-talented actress, producer, author and entrepreneur, Tia Mowry has had a career spanning three decades after becoming a pop culture icon starring in the hit sitcom Sister, Sister. She has acted and produced in various TV shows and movies, and currently stars in the hit Netflix series Family Reunion, which won an NAACP Image Award for Outstanding Children's Program.
She hosts her own YouTube channel, Tia Mowry's Quick Fix, with weekly videos that help viewers solve life's little dilemmas FAST. It is Kin Community's fastest-growing channel to date. She has published several books and her second cookbook, "The Quick Fix Kitchen," was released last September. In January 2020 she launched Anser, a vitamin line geared towards accessibility and inclusivity, in partnership with BioSchwartz and UTA Ventures. Her new homewares collection "Spice by Tia Mowry" launched in 2021. Mowry has a devoted and strong social media presence of over 20 million followers.
Presented by Gibson Homewares, S201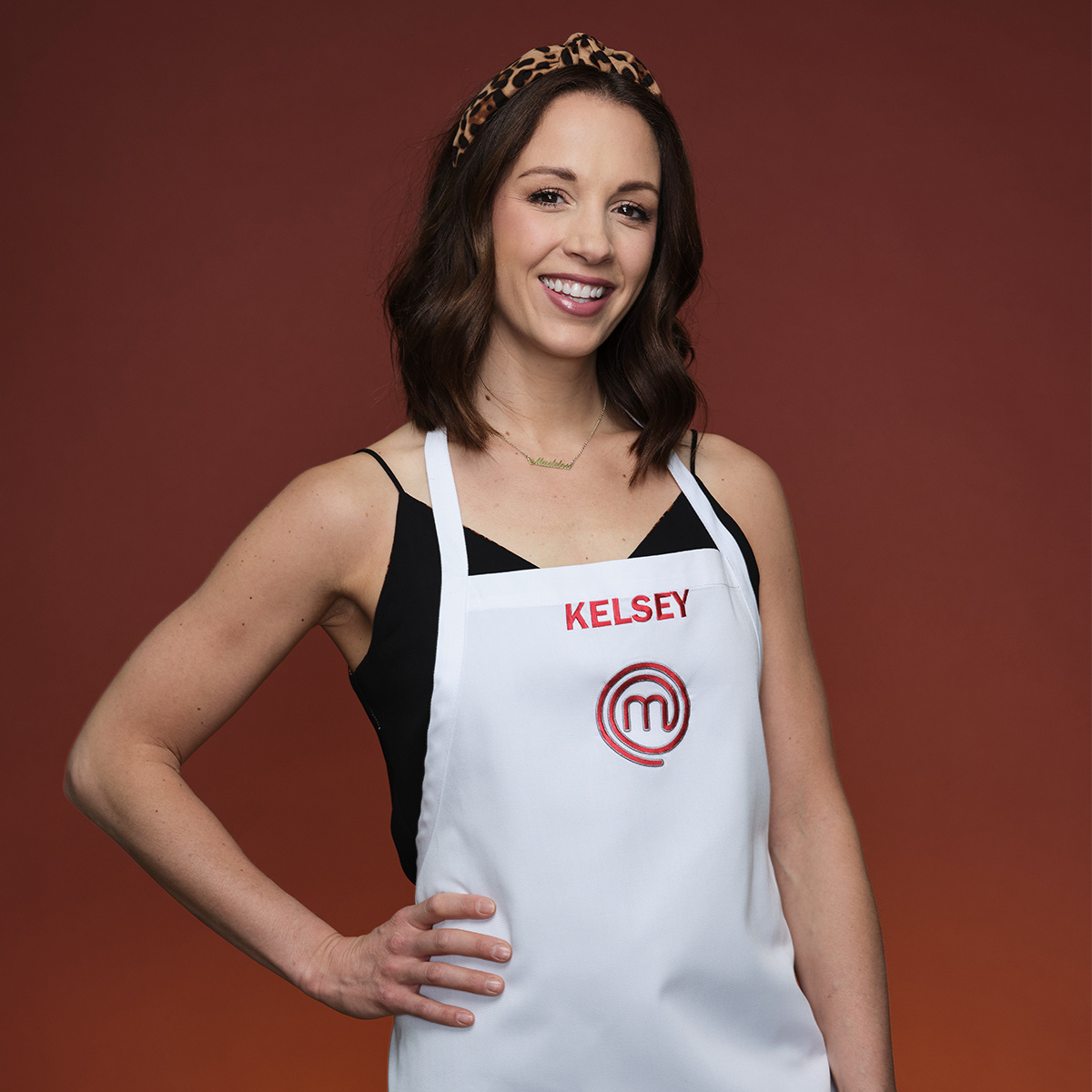 View Bio
Kelsey Murphy specializes in Modern American Cuisine, bringing together flavors from all ethnicities that make up the United States. She focuses on respecting ingredients for what they are and letting their pure flavors shine on the plate. Her elegant and inventive plating styles elevate her dishes to works of art. As the Season 11 winner of hit-culinary competition series MasterChef, Murphy is jumping head-first into her culinary career, leaving her job as a physical therapist to focus on food full-time.
Her first project will be a partnership with MasterChef and Grubhub, launching this year. She hopes to continue to follow her dreams by working on-camera and sharing her passion for food and plating.
Born and raised in the Chicago suburb of Western Springs, Illinois, Murphy grew up in the kitchen. With Italian heritage on her mom's side and Polish on her dad's side, all family gatherings revolved around food, and a large Sunday dinner was a tradition never to be missed. However, it wasn't until she lived on her own that her passion and creativity in the kitchen began to blossom. Free time was spent watching Food Network, reading cookbooks and cooking for roommates and friends whenever she got the chance. It wasn't until Murphy's father-in-law encouraged her to audition for MasterChef did her culinary dreams start to come to fruition.
Murphy currently resides in Indianapolis with her husband and three young children. She graduated from Northwestern University with a Doctorate in Physical Therapy and worked as a physical therapist for Athletico for the past 10 years.
Presented by Arovo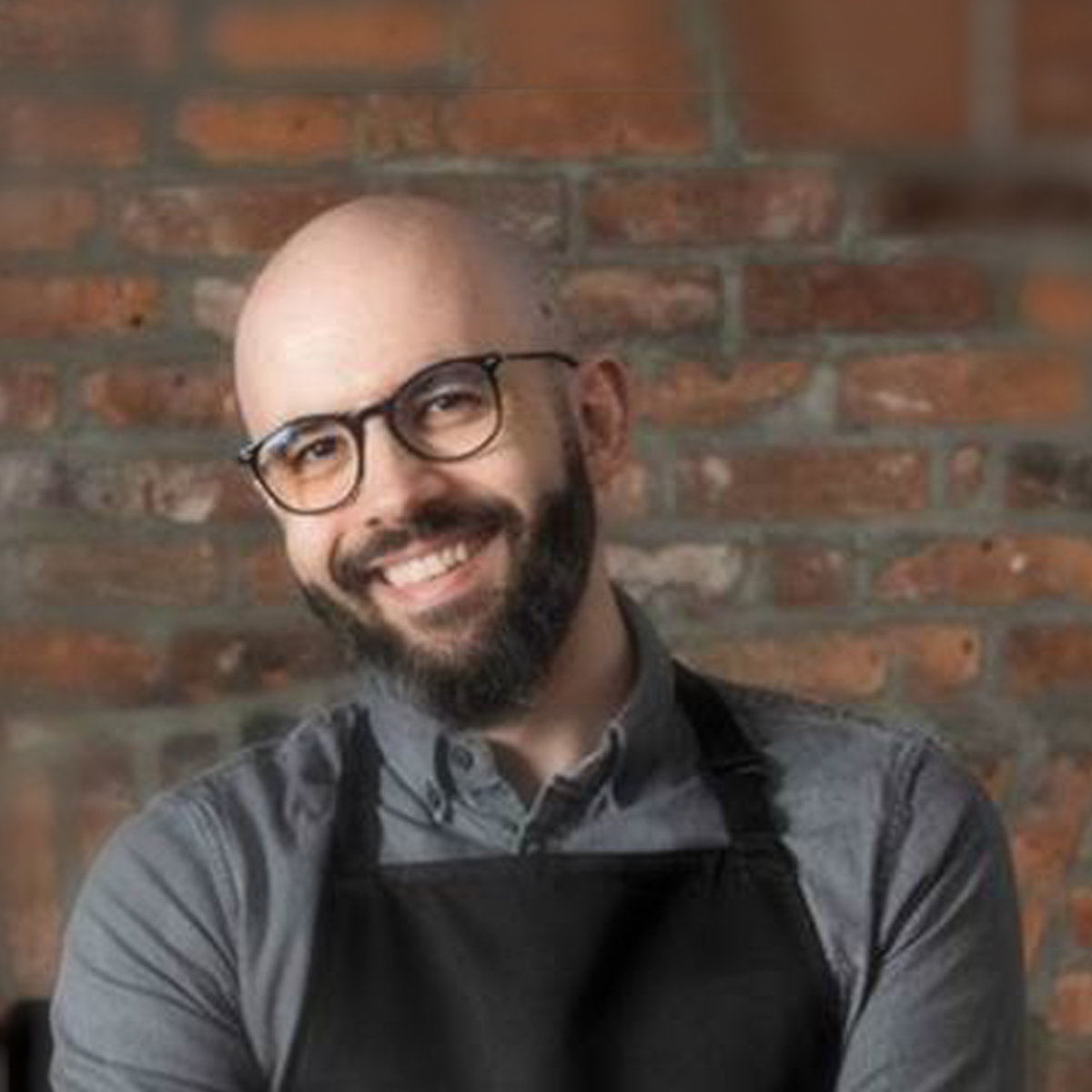 View Bio
Andrew Rea is one part chef, one part filmmaker and a generous dash of irreverent YouTube personality. Self-taught both behind and in front of the camera, his channel, Babish Culinary Universe, featuring his series Binging with Babish, is enjoyed by over 9 million burgeoning chefs and foodies around the globe.
His passion for teaching and experimenting in the kitchen is rivaled only by his love of film and television. The channel has expanded its initial series to include shows like Basics with Babish and Being with Babish. His New York Times Best-Selling book, "Binging With Babish: 100 Recipes Recreated from Your Favorite Movies and TV Shows" was released in 2019 and now he has recently released his first cookware line, Babish.
The Babish line of higher-end culinary products, produced by leading manufacturer Gibson Homewares, encompasses a wide range of cookware, cutlery, kitchen tools, dinnerware and serveware. Soon to hit brick & mortar retail stores in 2022, the initial launch of the collection on Amazon in late 2020 sold out in less than 24 hours. www.bingingwithbabish.com
Presented by Gibson Homewares, S201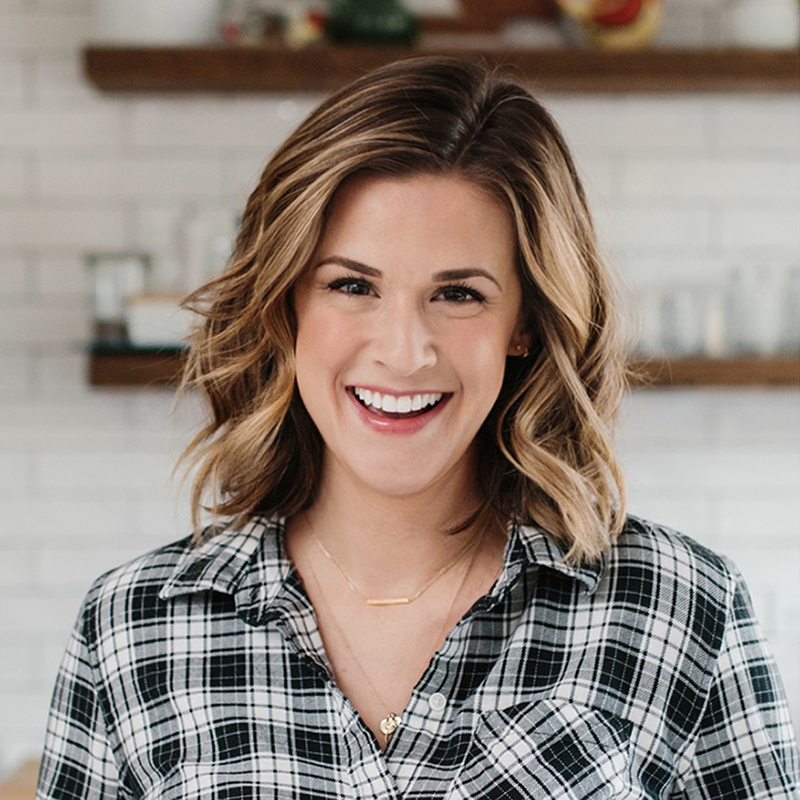 View Bio
Shauna Sever is a baker, cookbook author, TV and radio contributor, and a daughter of the great Midwest. As a writer, Shauna's work is best defined by several baking-centric cookbooks, including the IACP award-nominated Midwest Made. She has also contributed food stories, recipes, and expert tips for numerous outlets including Better Homes and Gardens, The Wall Street Journal, USA Today, Food52, The Kitchn, Family Circle, Real Simple, Midwest Living, and many more. 
Shauna's career began in broadcast journalism, and branched out into a former life as an entertainment news host and reporter. Though she now talks about pie instead of Hollywood, she uses the same skill set for her regular television appearances, which include the TODAY Show and Food Network, and on-camera branded content, and is a contributor for the beloved and long-running public radio show The Splendid Table.
After more than 12 years of California living, Shauna, her husband, and their two sweet-toothed kids returned to her hometown of Chicago, where she now bakes, writes, and is always on the hunt for great old-school Midwestern bakeries. She covets vintage bakeware, bowls that nest, cookbooks old and new, hot coffee and cold cocktails, laughing so hard that no sound comes out, and singing loudly to classic rock.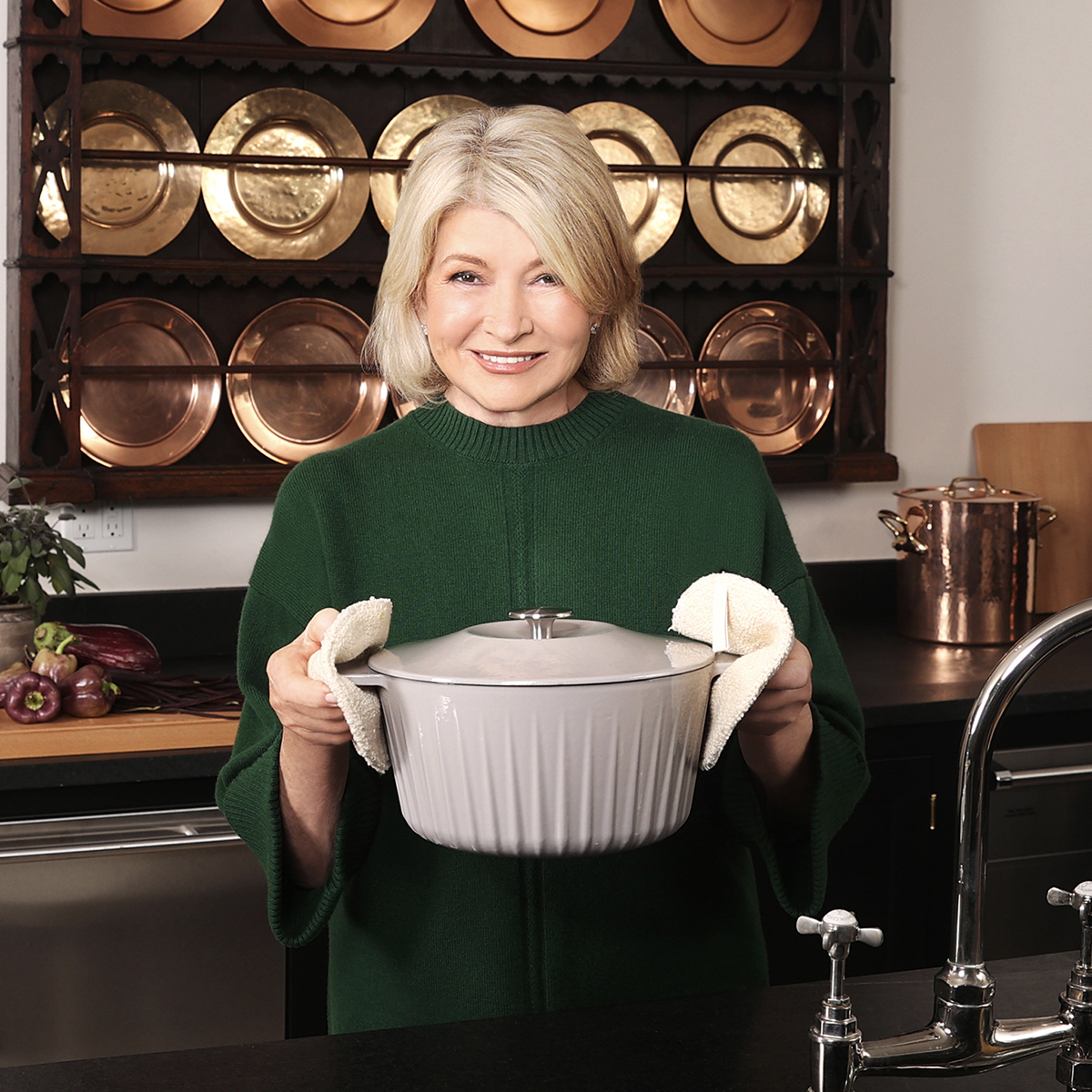 View Bio
Martha Stewart is the founder of the first multi-channel lifestyle company, Martha Stewart Living Omnimedia, an entrepreneur, best-selling author of 95-to-date lifestyle books and Emmy award-winning television show host. Reaching more than 100 million devoted fans on a monthly basis through her magazines, television shows, books and products for the home, sold at multiple retail and online outlets, Stewart is the "go-to" source for the homemaker. She and her talented staff provide trusted, timely and useful information on all aspects of everyday living: cooking, entertaining, gardening, home renovating, collecting, organizing, crafting, healthy living, holidays, weddings and pet care, both in print and in social media.
Stewart earned a bachelor's degree in history and architectural history at Barnard College. Upon graduating, she became a stockbroker on Wall Street, where she gained her early business training. After moving to Westport, Connecticut, in 1972, she developed a catering business that showcased her remarkable talent and originality. Her unique visual presentation of food and the elegant recipes she created for her thriving event and catering business were the basis for her first book, "Entertaining," published in 1982; 95 more have been published, including bestsellers such as "Martha Stewart's Baking Handbook," "Martha Stewart's Cooking School," "Martha Stewart Flowers," "The Homekeeping Handbook" and "The Martha Manual: How to Do (Almost) Everything."
Stewart's business sense and creative vision provided the framework for launching her namesake company, Martha Stewart Living Omnimedia in 1996, and the expansive multimedia portfolio that includes award-winning properties such as Martha Stewart Living, Martha Stewart Weddings, marthastewart.com, The Martha Living Show and The Martha Show (which over a span of 19 years earned 18 Emmys), Martha Stewart's Cooking School on PBS and Martha Bakes on PBS. In 2016, Stewart teamed up with longtime friend and collaborator Snoop Dogg for Martha & Snoop's Potluck Dinner Party on VH1. In 2017, the popular series received its first Emmy nomination.
In addition to its media properties, Martha Stewart branded products can be found in tens of millions of homes and in thousands of retail locations. Stewart was a pioneer in bringing beautifully designed, high-quality products to mass market with Martha Stewart Everyday products at Kmart. Today, her brand offers high-quality, functional and affordable products across various product categories including a home collection created for Macy's; crafts at Michaels; office supplies and organization at Staples; a collaborative line of products with QVC, including apparel, accessories, food, wine, seasonal décor and garden; a meal-kit delivery service, Martha & Marley Spoon; the online wine shop, Martha Stewart Wine Co.; fresh flowers with BloomsyBox.com and many others.
Most recently, Stewart launched ready-to-assemble furniture and home décor with Wayfair; seafood with True North Seafood; coffee with Barrie House; footwear with Aerosoles; MSC Cruises travel excursions and celebration packages; and a robust Amazon brand shop that features books, coffee, flowers, footwear, food, pet care, garden, seasonal décor, crafts and area rugs.
The Martha family of branded products is owned by Marquee Brands, a leading global brand operator and marketer owned by investor funds managed by Neuberger Berman. Stewart joined the Marquee Brands team on June 10, 2019.
Presented by Gibson Homewares, S201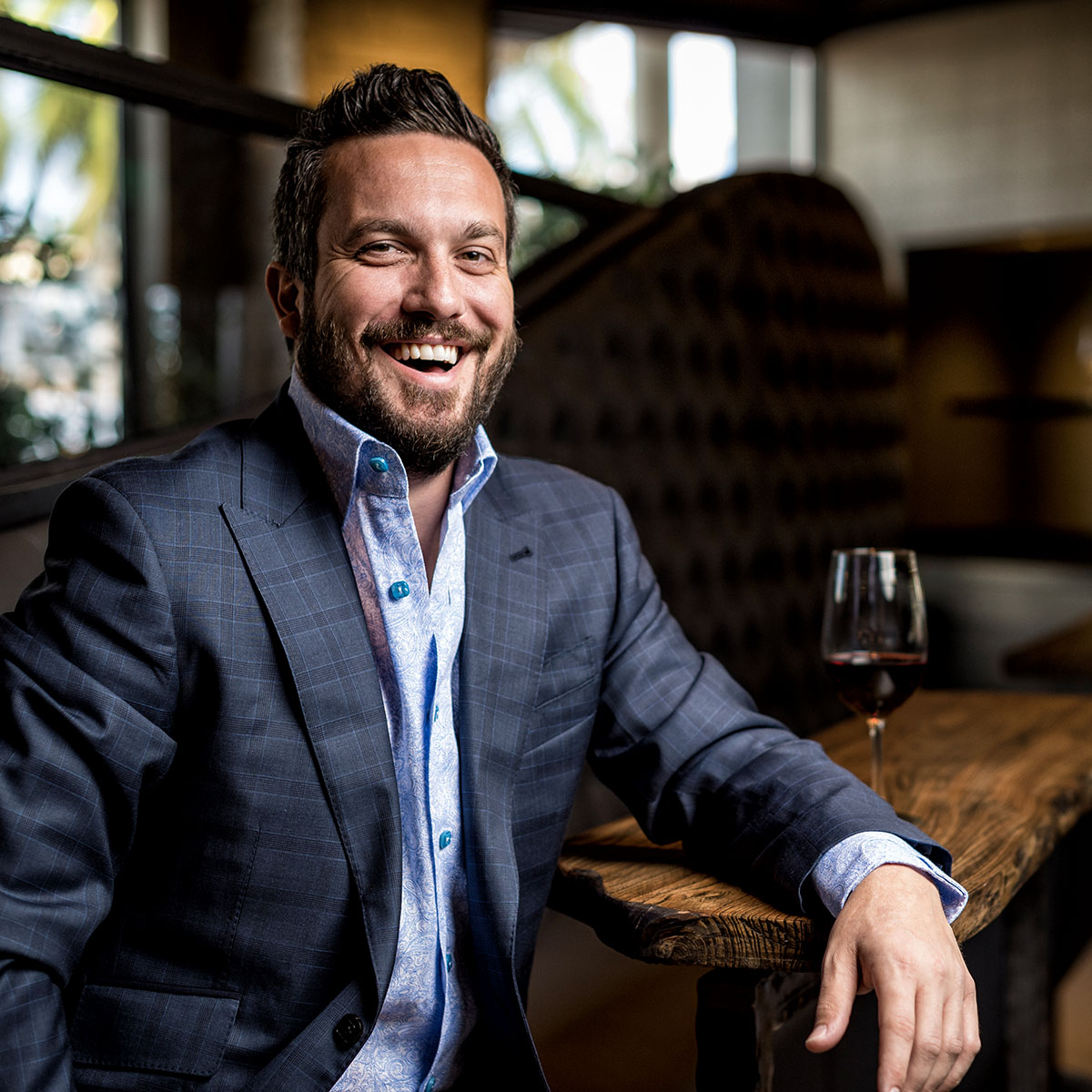 View Bio
Fabio Viviani has harbored a passion for food since his childhood in Florence, Italy. Between training in Italian and Mediterranean cuisines at top hospitality schools, working with culinary luminaries Alessandro Panzani and Saverio Carmagnini, Viviani also owned and successfully executed multiple concepts in Florence. By the time he was 27, he operated two nightclubs and five restaurants. In 2005, Viviani moved to California, where he opened his first U.S.-based restaurants—Café Firenze, Firenze Osteria, Bar Firenze, and Mercato by Fabio Viviani—all in the Los Angeles area.
In 2013, Viviani teamed up with DineAmic Hospitality,and launched Siena Tavern, Bar Siena, Prime & Provisions, Builders Building and BomboBar in Chicago. He also opened additional Mercato by Fabio Viviani concepts across the country.
In 2016, Viviani expanded his brand into airports with the opening of Osteria by Fabio Viviani, which won USA Today's Reader's Choice Award for "Best Airport Sit Down Dining."
In 2017, he launched his casino brands with Portico by Fabio Viviani in New York's del Lago Resort & Casino. This was soon followed by a partnership with Penn National Gaming, where he developed The Eatery by Fabio Viviani, a massively successful modern food and beer hall. Located in four Hollywood Casino properties in the Northeast, offerings include very diverse cuisines: Mercato, The Classic, Zen Noodle, and Joe & Dough.
Viviani also led the development for the largest gaming and hospitality deal to date in a single property by creating eight restaurant concepts under one roof in partnership with Morongo Resort Casino and SPA in Cabazon, Calif. He also expanded his hospitality empire in other areas of the country by opening both Osteria and Bar Cicchetti and developing the franchisee concepts Chuck Lager American Tavern, Colbie's Southern Kissed Fried Chicken, Fresh Stack Burgers and a dessert concept named JARS—all with multiple locations across the U.S.
Expanding his reach into the hotel management business in 2018, Viviani teamed up with Cicero Hospitality for hotel business in Chicago, catering to business centers, events spaces and vacationing guests with the flagship brand "Osteria by Fabio Viviani." In 2019, Fabio Viviani Hospitality partnered with Magna Hospitality to develop incredible culinary cuisines in Hilton's Curio hotels. Locations include Curfew in Memphis' Canopy hotel and Riviera by Fabio Viviani in Ft Lauderdale's beautiful Hotel Maren, with locations in Boston, New York and Ohio to open in 2022.
In 2021, Viviani also partnered with grocery titans Market District and Giant Eagle, opening his signature "Osteria by Fabio Viviani" in Carmel, Ind., and poised to roll out several locations nationwide.
Best known for his participation in Bravo's Top Chef seasons 5 and 8 – earning the "Fan Favorite" title – his on-screen appearances and off-screen successes have propelled him to become one of the most influential culinary and hospitality names in the country.
Viviani is a recurring guest on national television shows such as Good Morning America, The Rachael Ray Show and numerous Food Network Shows, such as Cutthroat Kitchen: All-Star Tournament, which he won.
Off-screen, Viviani is a regular headliner at global food events and he has authored four successful cookbooks: "Café Firenze Cookbook," New York Times Best-Seller "Fabio's Italian Kitchen," "Fabio's American Home Kitchen" and most recently, "Fabio's 30-Minute Italian."
His online presence draws millions of viewers yearly with his own cooking show, Fabio's Kitchen, now in Season 5.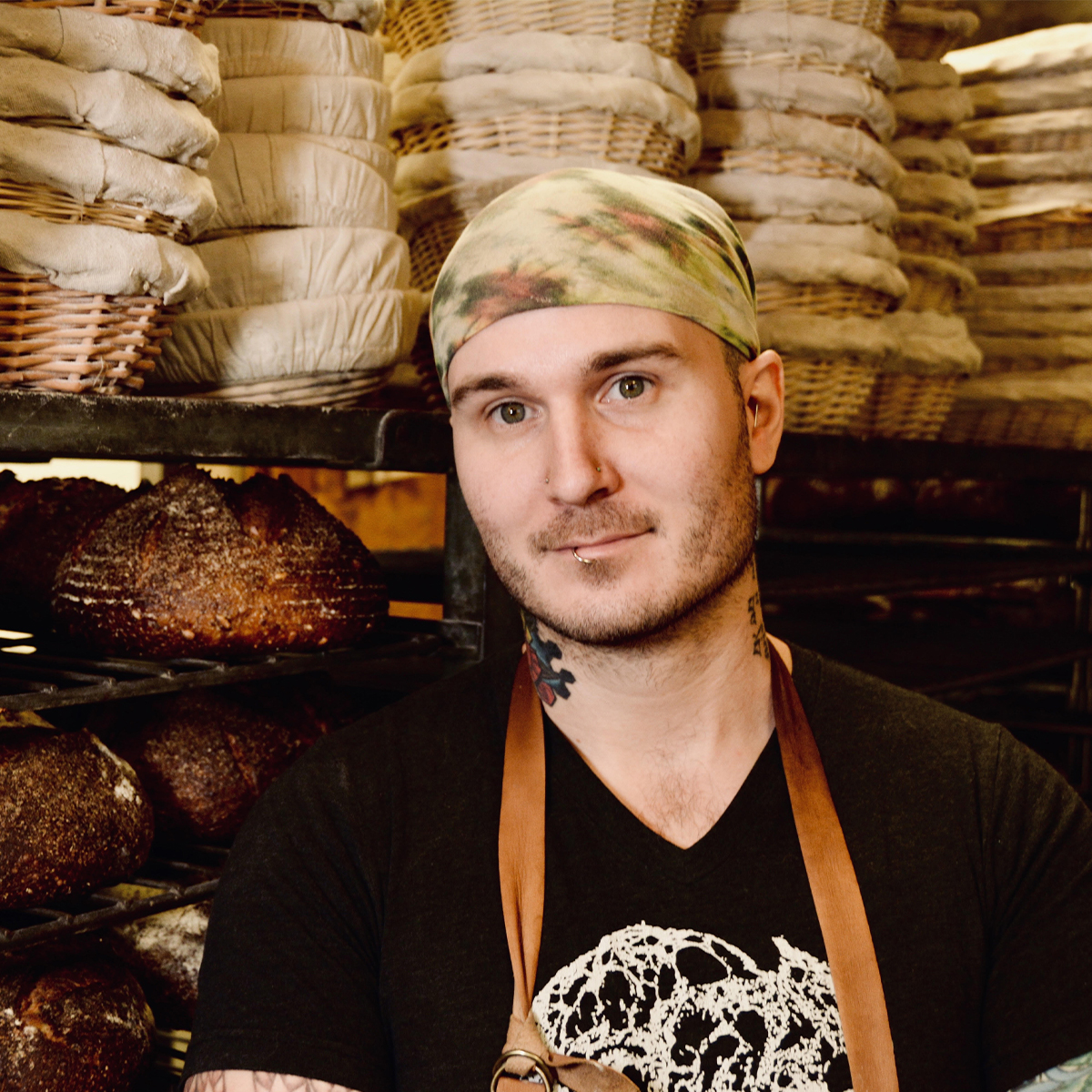 View Bio
Since joining Chef &Partner Paul Kahan and the One Off Hospitality team eight years go to launch Publican Quality Bread (PBQ), alongside The Publican, Publican Quality Meats, avec, Big Star and more, Baker Greg Wade has transformed the group's baking program from a seedling operation to a highly successful wholesale business—providing bread to more than 100 of the city's top chefs and restaurants, as well as the area's premier independent retailers. Known for partnering with small, family-owned farms across the Midwest to grow rare heritage grains that produce freshly stone milled flours, PQB's bread goes through a lengthy fermentation process that has earned a reputation of being the most flavorful and sustainable bread in the region. Wade was recognized as the 2019 "Outstanding Baker of the Year" by the James Beard Foundation for these extensive efforts supporting the artisan food community and was featured in the documentary, "Sustainable: A Documentary on the Local Food Movement in America" which is available for streaming on Netflix.
Sponsored by Publican Quality Bread & Challenger Breadware
Photo by Isabelle Langheim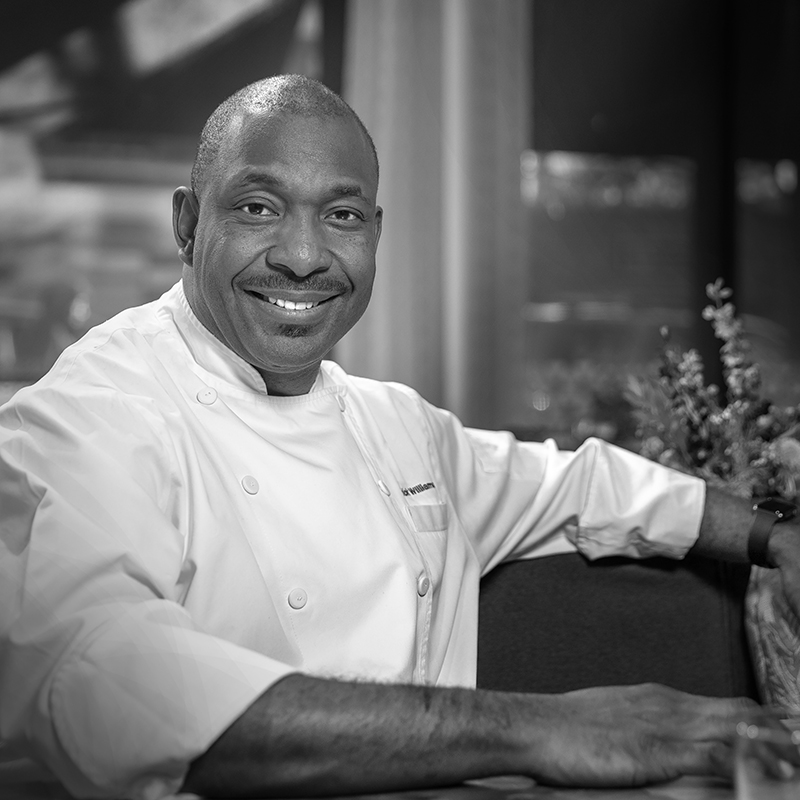 View Bio
Owner and Executive Chef at Virtue Restaurant & Bar in Chicago, Chef ErickWilliams describes his passion for cooking in the simplest context. "It was once said to me by my father that the search for equality is found through common ground, and sharing a meal is a universal expression of respect and dignity." With an incredible amount of persistence and incomparable drive to attain standards in food and overall dining experiences, Williams has continued to create a niche within the restaurant industry.
Opening in November 2018, Virtue, his first solo concept nestled in the heart of Hyde Park, melds his background in fine dining and his love of southern cuisine. Bringing his extensive culinary prowess and experience to the community, Williams will serve as the owner and executive chef maintaining operations and kitchen excellence.
As a Chicago native with a storied career, Williams has imbedded himself into the culinary scene beginning with his time as Executive Chef at mk The Restaurant in Chicago's River North neighborhood. Under his direction, the menu retained its farm-to-table seasonal approach, and consistently received accolades from local and national press. Williams carries his expertise to bring his immaculate sense of timing, service, presentation and prioritization of the diner to Virtue.
Outside of the physical restaurant space, Williams has had the honor to serve, coordinate and cater celebrity and high-profile events on multiple occasions. In addition, Williams has had the opportunity to host James Beard Foundation dinners and become engrained in the restaurant community alongside fellow leaders of the industry.
Outside of the kitchen, Williams has made a point to donate his time and talent to those less fortunate by partnering with charities across the region to share his vast knowledge and give back to the community, as well as spending time with family and friends.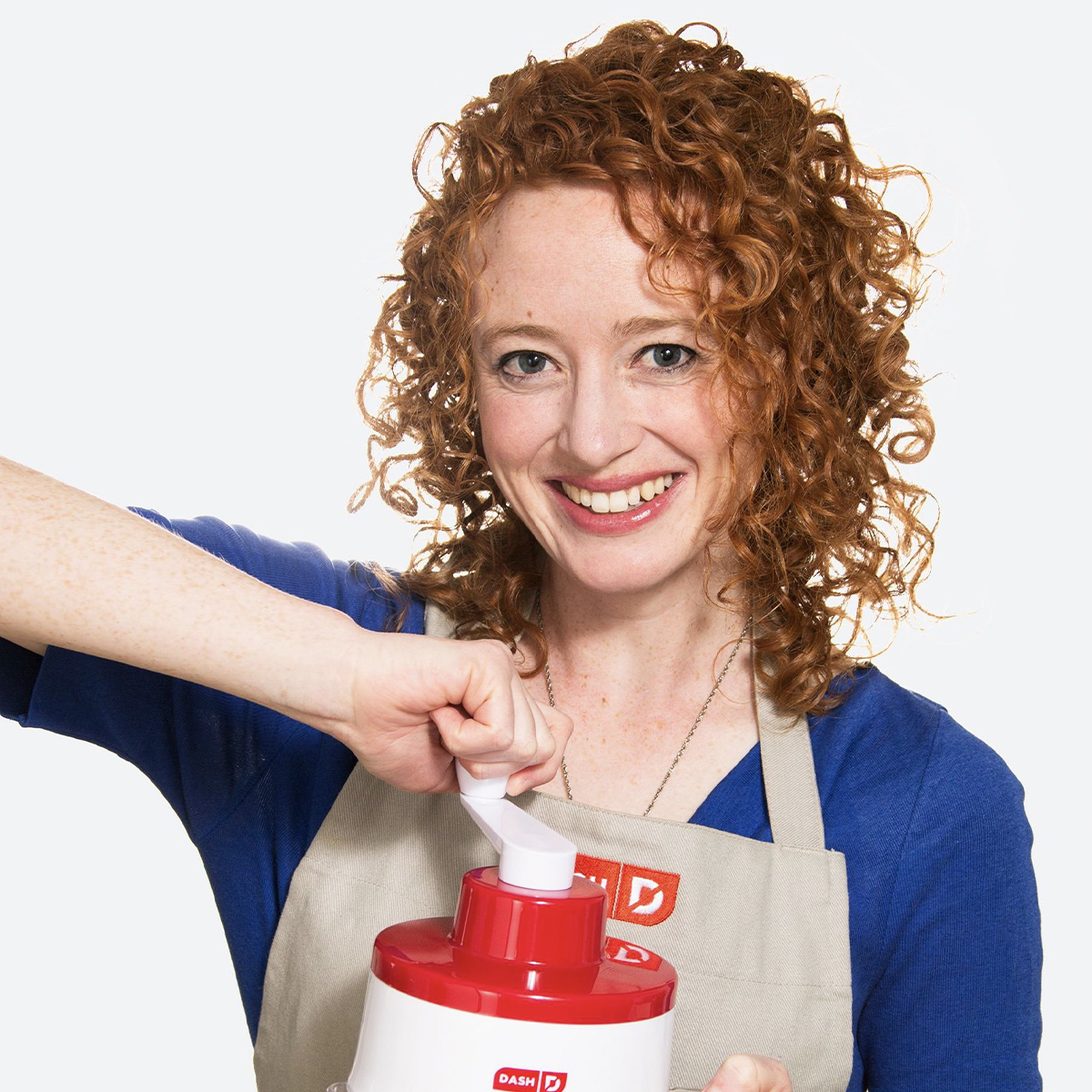 View Bio
Caitlin Wise is the resident foodie and a brand spokesperson for Dash, the social media-famed brand behind the viral Dash Mini Waffle Makers. Dash is committed to helping people cook at home by providing the tools and content to support them as they make efforts to prepare and eat more delicious healthy meals.
A Southern California beach-town native with red hair, sprinkled with freckles and in love with all things food, Wise can be found creating healthy family-friendly recipes on Dash's @UnprocessYourFood social media channel, where she is known as Ms. Dash to an audience of more than 300,000 followers. In her nine years of cooking and sharing recipes using Dash appliances, not only has she been able to share her passion for real, unprocessed foods that are both delicious and healthy, she also became a mom and brought her two little baby Dashes into the Instagram world with her. Wise strives to connect to others through healthy clean food.
Presented by Dash, L12902
Dash is part of StoreBound, a family of brands bound by innovation.
Join Us In Chicago
Discover The Next Industry Game-Changer at The Inspired Home Show 2023
Register Today