For information on Pantone ColorWatch and more, visit Attractions.
Cooking Theater
CULINARY DEMONSTRATIONS BY CELEBRITY & AWARD-WINNING CHEFS
The Cooking Theater at The Inspired Home Show features three days of culinary demonstrations led by celebrity and award-winning chefs. See the newest and most progressive housewares products from the Show floor in action on stage. Home + housewares retailers get a first-hand look at the products that consumers will be looking for, and brands get exposure to a powerful audience of buyers.
Location: Dine + Decor Expo, South Building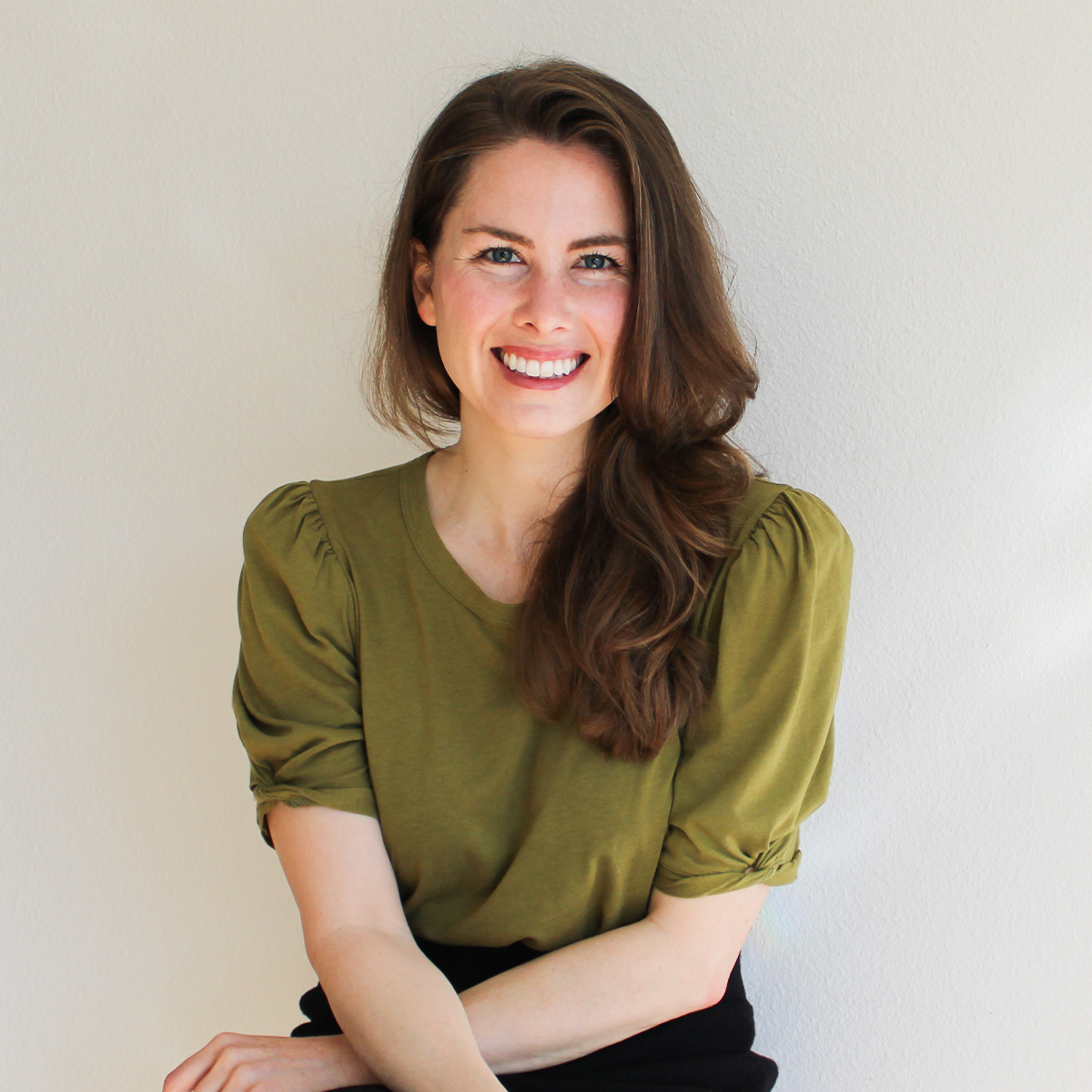 View Bio
Jessi Michel Agadoni is a health guide, cook and board certified in holistic nutrition. Her practice, Mêrfleur Wellness, specializes in rebuilding your body's calm and resilience to create sustainable health. Agadoni encourages consumers to return to the art of nourishment. Leaving trends and extremes aside, Agadone embraces delicious ripe, rich, real food. Teaching a "loose structure" approach, she invites consumers into a simple rhythmic relationship with cooking. Agadoni is known for curating an approach to food that feels both easy and luxurious at the same time. Reconnect with the pure delight of making and eating nourishing food!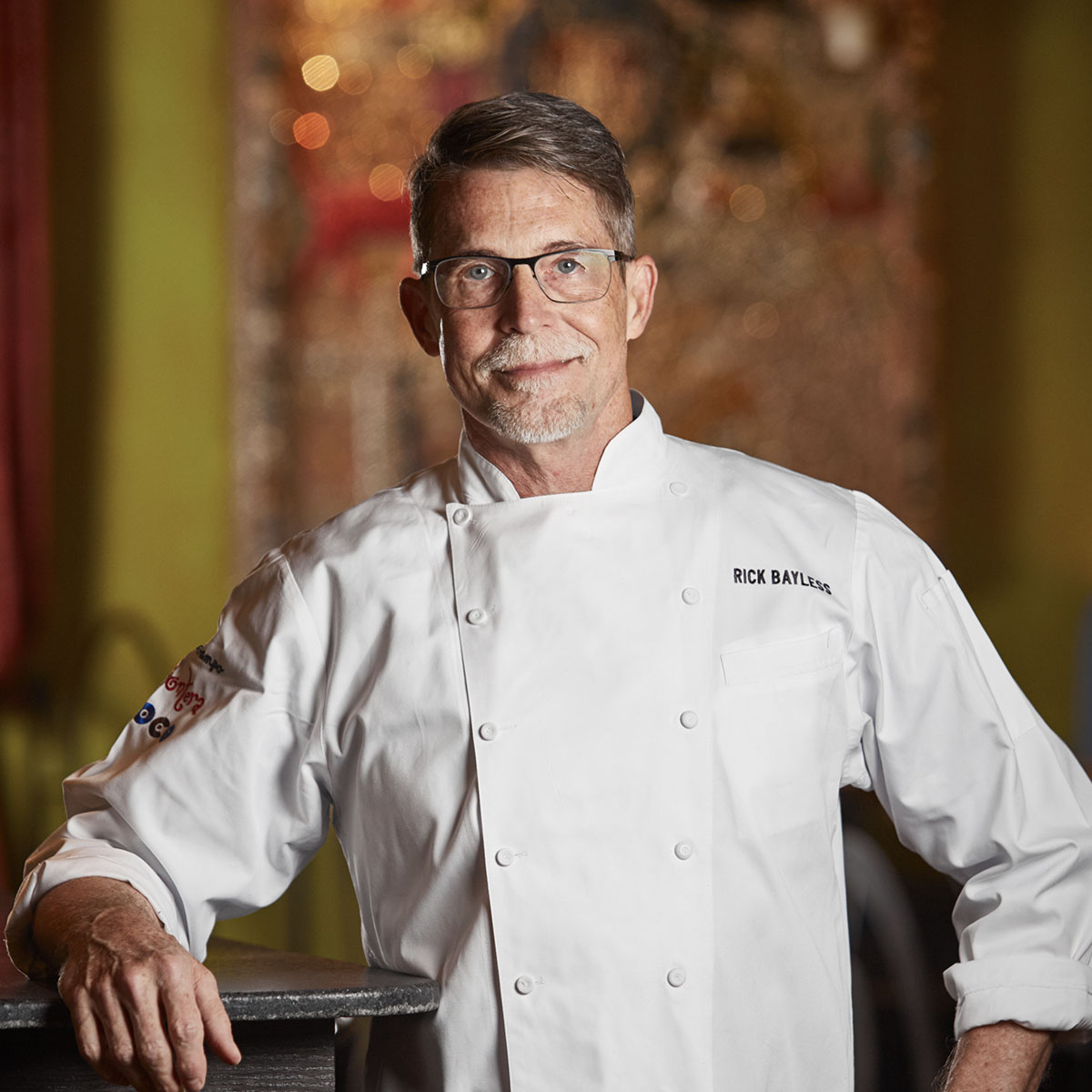 View Bio
Most people know Rick Bayless from winning the title of Bravo's "Top Chef Masters," besting the competition with his authentic Mexican cuisine. His highly rated public television series, "Mexico: One Plate at a Time," is broadcast coast-to-coast and his nine cookbooks have earned multiple high-profile accolades.
Located in Chicago, Bayless's Frontera Grill and Topolobampo have each received the "Outstanding Restaurant of the Year" designation from the James Beard Foundation — an unprecedented feat for side-by-side restaurants. His wildly popular fast-casual Xoco has been around since 2009 and Tortas Frontera at Chicago's O'Hare airport has changed the face of airport dining.
In 2016, he opened Frontera Cocina in Disney Springs, and in 2018, Bayless opened Bar Sotano, an Oaxacan inspired mezcal bar with modern Mexican bar food. Tortazo, his new fast-casual concept, debuted in 2020 in Chicago's iconic Willis Tower and later in New York City's Flatiron District, with expansions on the way.
Always a philanthropist, Bayless and his staff established the Frontera Farmer Foundation in 2003 to support small Midwestern farms. To date, the Foundation has awarded nearly 200 grants totaling nearly $3 million. He also launched the Frontera Scholarship, a culinary school scholarship for Mexican-American students in Chicago, and in 2017 established the Bayless Family Foundation to support the city's vibrant theater scene with grants to theater companies totaling $1.5 million.
In 2019, Bayless founded Impact Culinary Training, a restaurant job readiness program on the city's west side. The Government of Mexico has bestowed on him the Mexican Order of the Aztec Eagle–the highest decoration bestowed on foreigners whose work has benefitted Mexico and its people.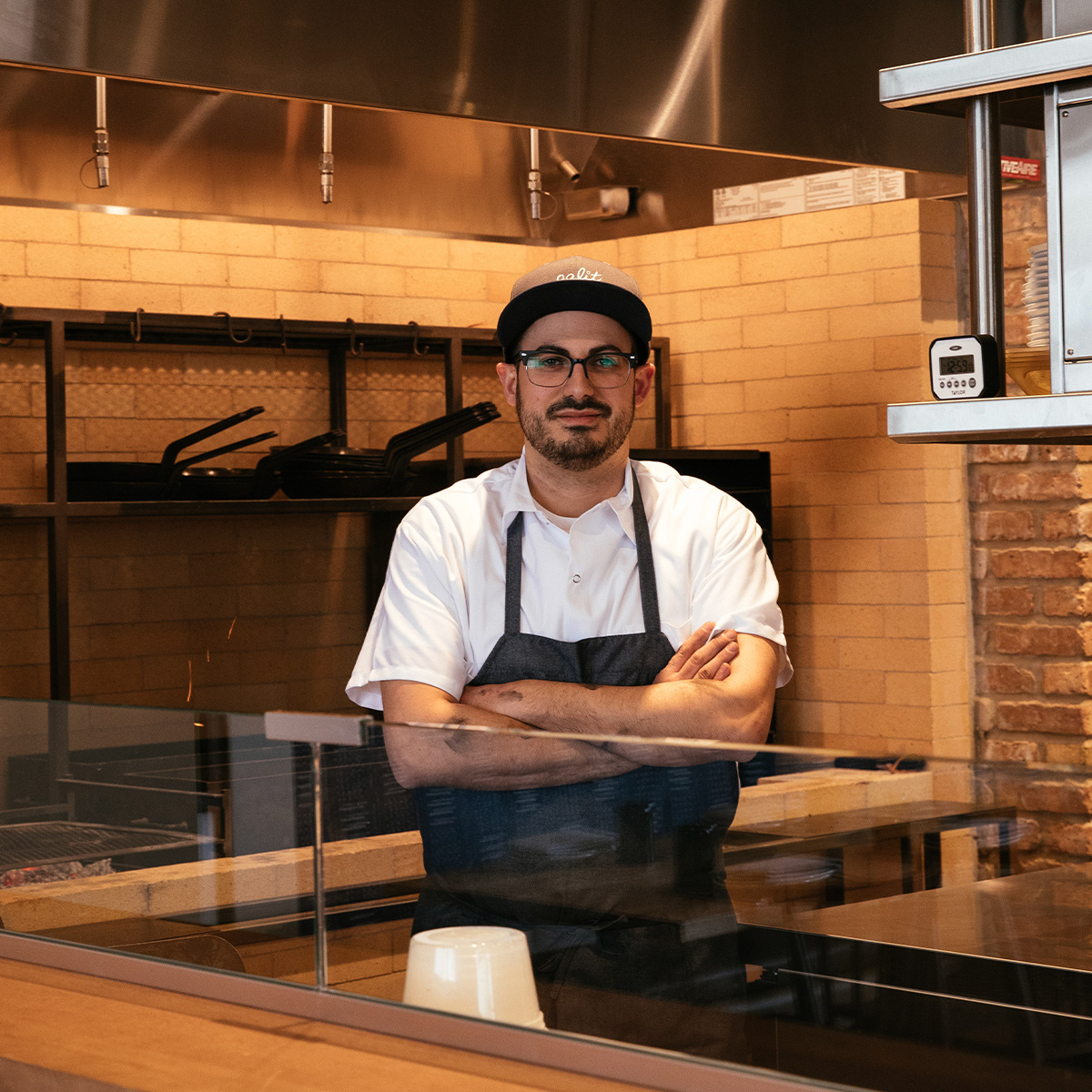 View Bio
Zachary Engel is the executive chef and owner of Galit Restaurant, which opened in Chicago's Lincoln Park neighborhood in April 2019. His approach to Middle Eastern cooking with a focus on Midwestern ingredients led to Engel and Galit being awarded a Michelin star in 2022. Previously, he was the chef de cuisine at Shaya Restaurant in New Orleans, where he led a talented team to take home the 2016 James Beard Award for Best New Restaurant, a culminating triumph at the end of a year of many "Best New" accolades. In 2017, he followed with the James Beard Rising Star Chef of the Year Award. His career includes time spent in the kitchens of Zahav in Philadelphia, Catit in Tel Aviv and Michelin-starred Madrona Manor in Sonoma County. Engel's time growing up in a Jewish household as the son of a rabbi and his many trips to Israel are the grounding elements of his modern Middle Eastern cooking. He lives in Chicago with his wife and two daughters.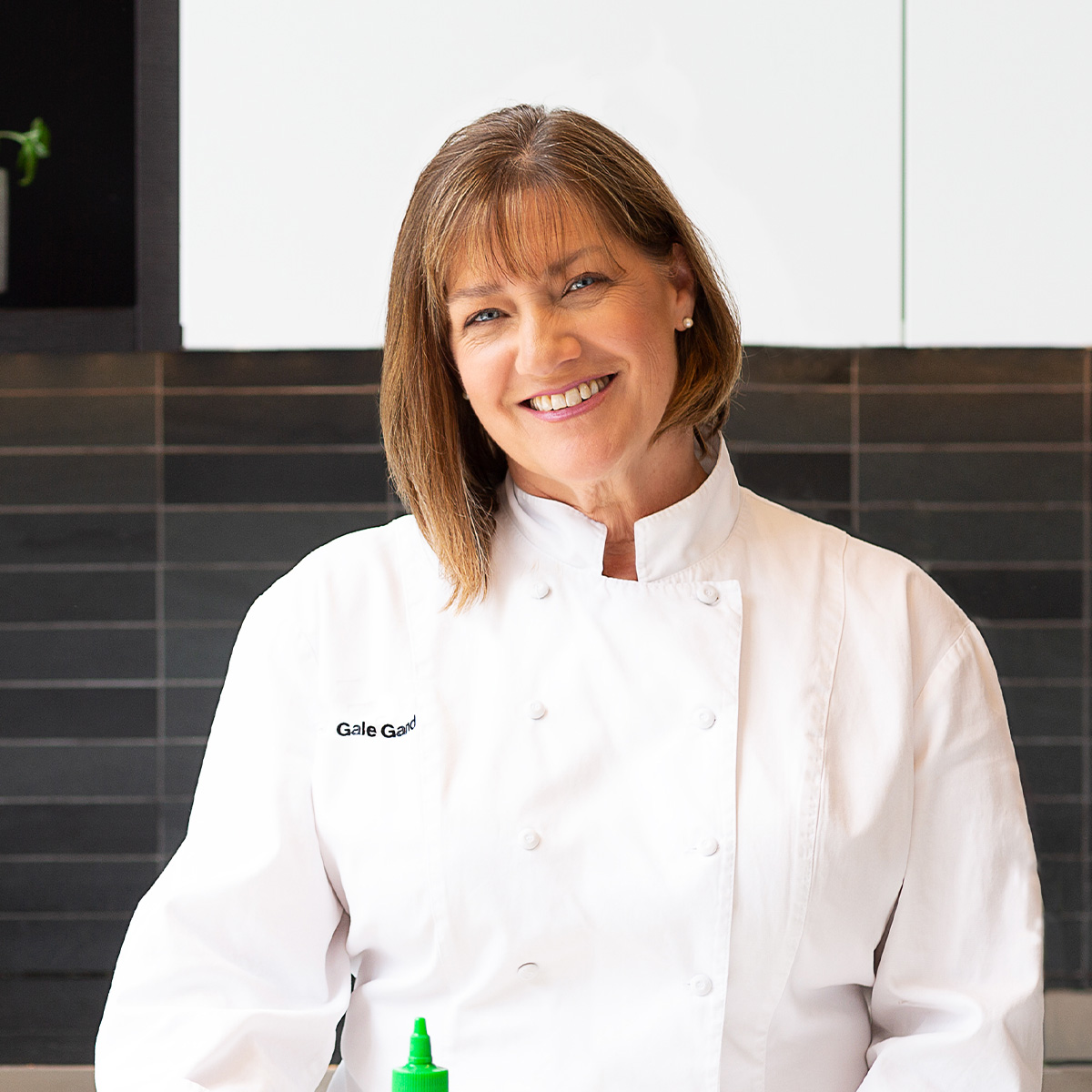 View Bio
Gale Gand is a pastry chef, chef and was a co- founder and partner in the Michelin two-star restaurant, Tru, in Chicago. She hosted Food Network's long running show "Sweet Dreams," is the author of eight cookbooks and worked with Julia Child on her book and PBS series, "Baking with Julia." Gand teaches cooking classes all over the country and is an artisanal soda pop maker producing Gale's Root Beer, which is sold nationally. She has received two James Beard Awards, has been inducted into the American Academy of Chefs and the Chicago Chefs Hall of Fame and was schooled in Paris at La Varenne.
Gand appears at many Food and Wine festivals across the country and is a professional Pie and Food Competition Judge. She started Kitchen Sisters Cooking School, a virtual school, and recently returned from volunteer cooking in Poland and Ukraine for Jose Andres' World Central Kitchen and teaching a Chocolate and Vanilla Master Class in Derry, Ireland. Gand is the mother of 3, has a BFA from RIT in Metalsmithing and plays the ukulele. Fun fact: She once made a Peach Cobbler for Aretha Franklin.
For more info on Gale go to: www.galegand.com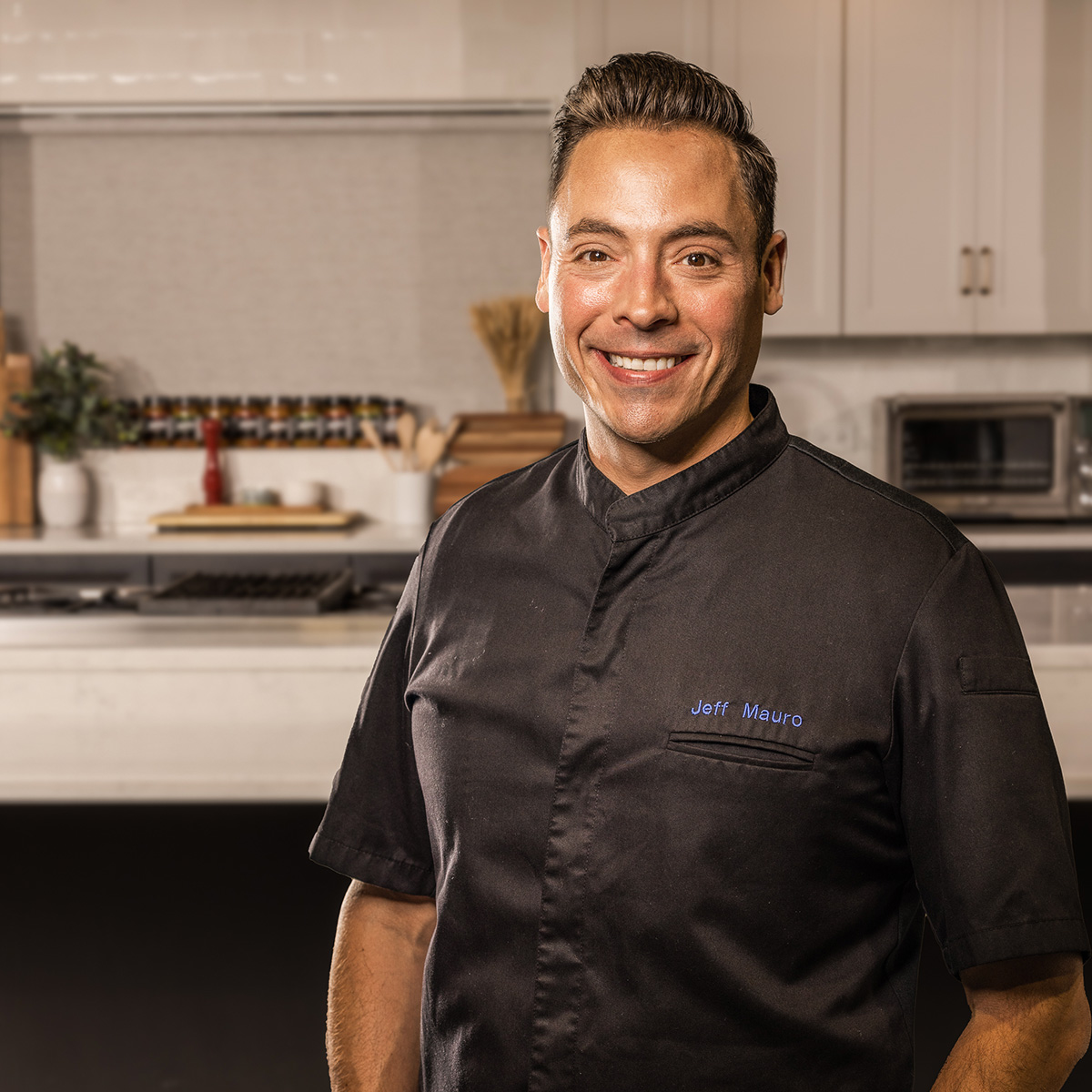 View Bio
Emmy-nominated celebrity chef, Jeff Mauro was born and raised in Chicago where he was determined from an early age to become the funniest chef in the world. After years spent cooking in restaurants, graduating with honors from culinary school and performing on stage, he landed on Season 7 of the hit show "Food Network Star." He ultimately won the competition by combining his passions for cooking with comedy and landed his own series, the Emmy-nominated "Sandwich King." After five successful seasons to date, he was tapped by the Food Network to also co-host the hit daytime show, 4-time Emmy-nominated "The Kitchen," now in its 33rd season. Mauro is also a recurring co-host on Food Network's #1 prime time show "Worst Cooks in America" as well as the host of the new prime time game show "Kitchen Crash" and the latest season of "Holiday Wars!"
Mauro is also the founder and CEO of Mauro Provision, a premium retail & direct-to-consumer line of steaks, the world's best craft giardiniera, craft rubs & legendary sandwich kits. He has been a guest co-host of The Today Show and featured on "Late Night with Jimmy Fallon," "Steve Harvey," "Good Morning America," "CBS This Morning," "Chopped" and "Beat Bobby Flay" among many others. He also hosts the weekly podcast Come on Over with his little sister Emily and is the author of the best-selling cookbook Come on Over.
He still lives "in the same damn neighborhood he grew up in" with his wife, son Lorenzo & their two dogs JoJo & Pinot G.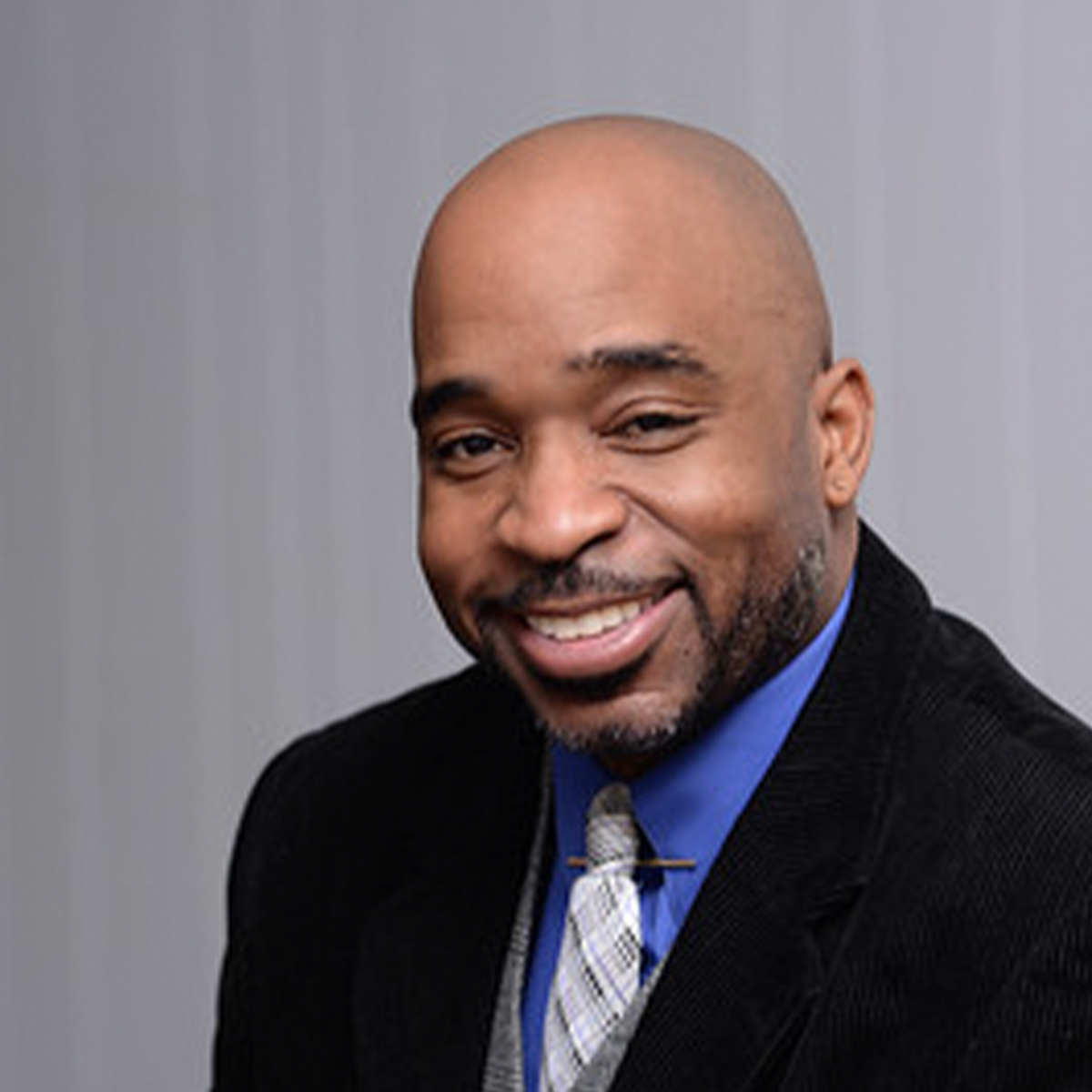 View Bio
Anthony McPhee's love and passion for culinary started in high school where he was awarded a full tuition scholarship to Johnson & Wales University, from Careers through Culinary Arts Program (C-CAP). This opportunity paved the way for McPhee to explore and feed his curiosity for culinary and later lead to a wonderful career path in hospitality/culinary education with Le Cordon Bleu and over public food safety.
Using his background, McPhee was able to weave all of his passions together and worked in the Chicago public schools as a training specialist assisting over 2,500 food service staff with food safety and training compliances. He later obtained his dream job as a health inspector with the Chicago department of public health. In 2019, McPhee left the health department to become Program Director for C-CAP Chicago, becoming the first C-CAP alumni to be allowed to run and operate a C-CAP chapter, thus helping the organization change the lives of underserved culinary high school students in the Chicagoland area. McPhee resides on the northwest side of Chicago with his wife and kids, while pursuing his side hustle, as a food safety trainer and consultant.
FinaMill, the company that created the award-winning handheld, cordless FinaMill spice grinder and FinaPods, announces a partnership with Careers through Culinary Arts Program (C-CAP), a workforce development non-profit that provides underserved teens a pathway to success. Founded in 1990, C-CAP annually provides culinary, job and life skills training to over 20,000 middle-and-high school students at seven regional centers nationwide. FinaMill's yearlong program with C-CAP kicks off at The Inspired Home Show 2023 with Chef Anthony McPhee and teens from C-CAP's Chicago center.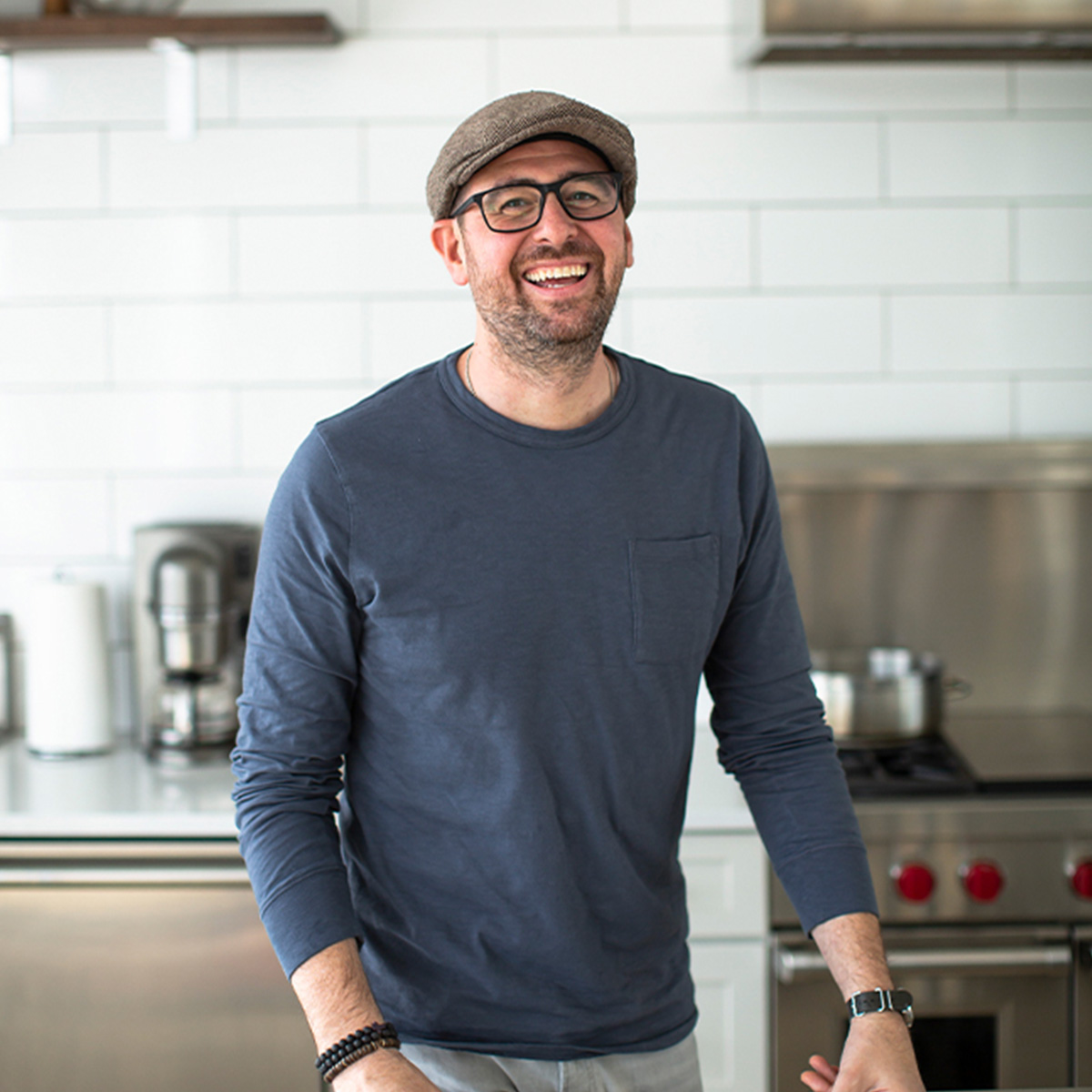 View Bio
Chef Billy Parisi is a classically trained chef with a degree from Scottsdale Culinary Institute and has more than 15 years in the restaurant industry. He focuses on homemade recipes from scratch while showcasing classical French and Italian cooking techniques.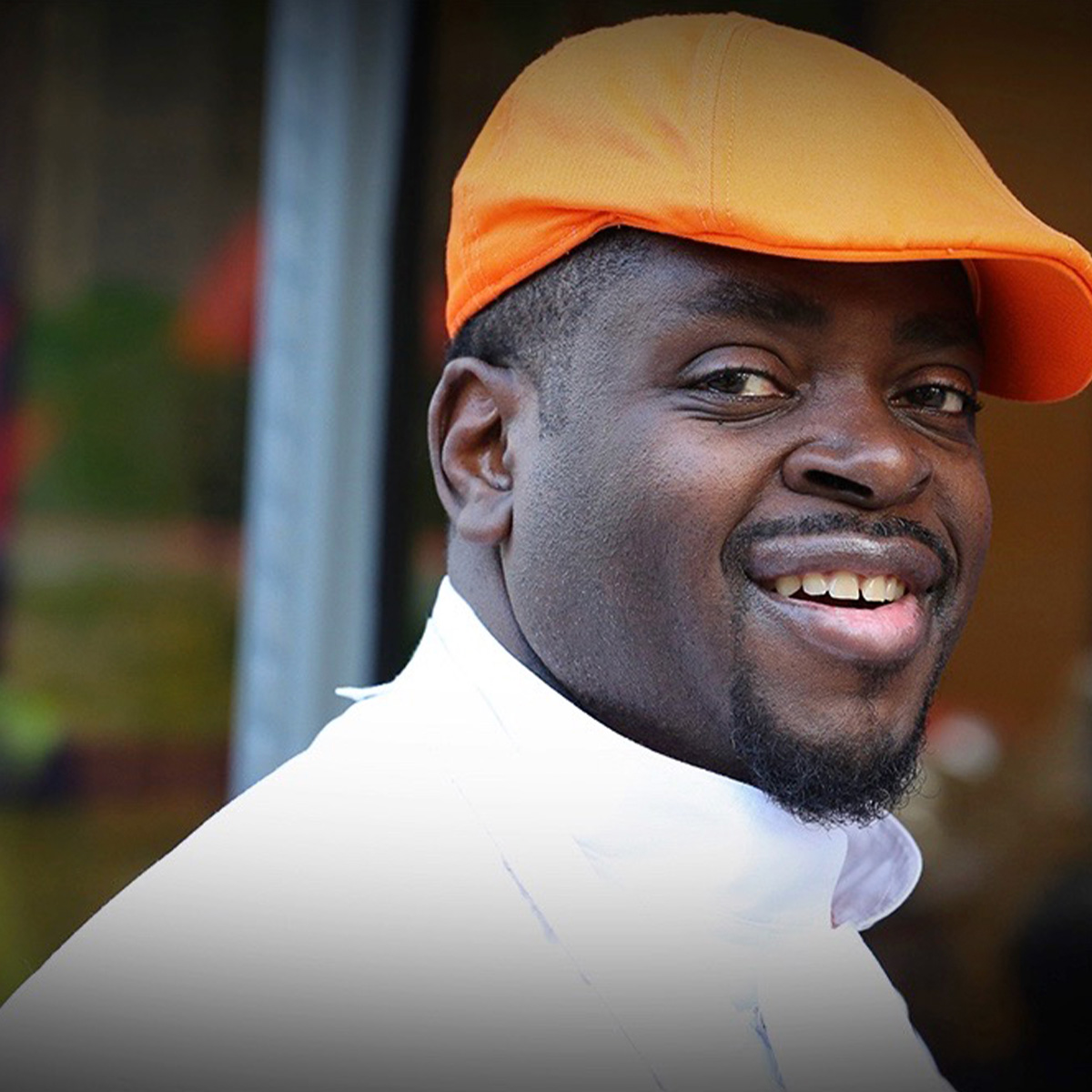 View Bio
Chef Ken L. Polk barely finished his training at Le Cordon Bleu Chicago when he began working at some of Chicago's best restaurants. He left in 1999 to expand his culinary range. Taking a position at the flagship Ritz-Carlton Buckhead in Atlanta, he trained under chefs from around the globe.
Two years later, Polk moved back to his hometown Chicago and worked in corporate dining serving hundreds of people daily. After leaving corporate dining, he began instructing the next generation of chefs at various culinary academies around the city with CPS. Polk was also a culinary Instructor with Le Cordon Bleu Chicago. He received an M.B.A in Hospitality Management from Johnson & Wales University. As executive chef of the award-winning Batter & Berries restaurant in Lincoln Park, he has been featured on Con De Nast Traveler, TV Food Network, FOX, NBC, CBS, WGN and CBS, and Batter & Berries has been a regular on "Best Lists" for Chicago restaurants. Polk channels his passion for culinary arts, people and culinary education into innovative dishes and collaborations.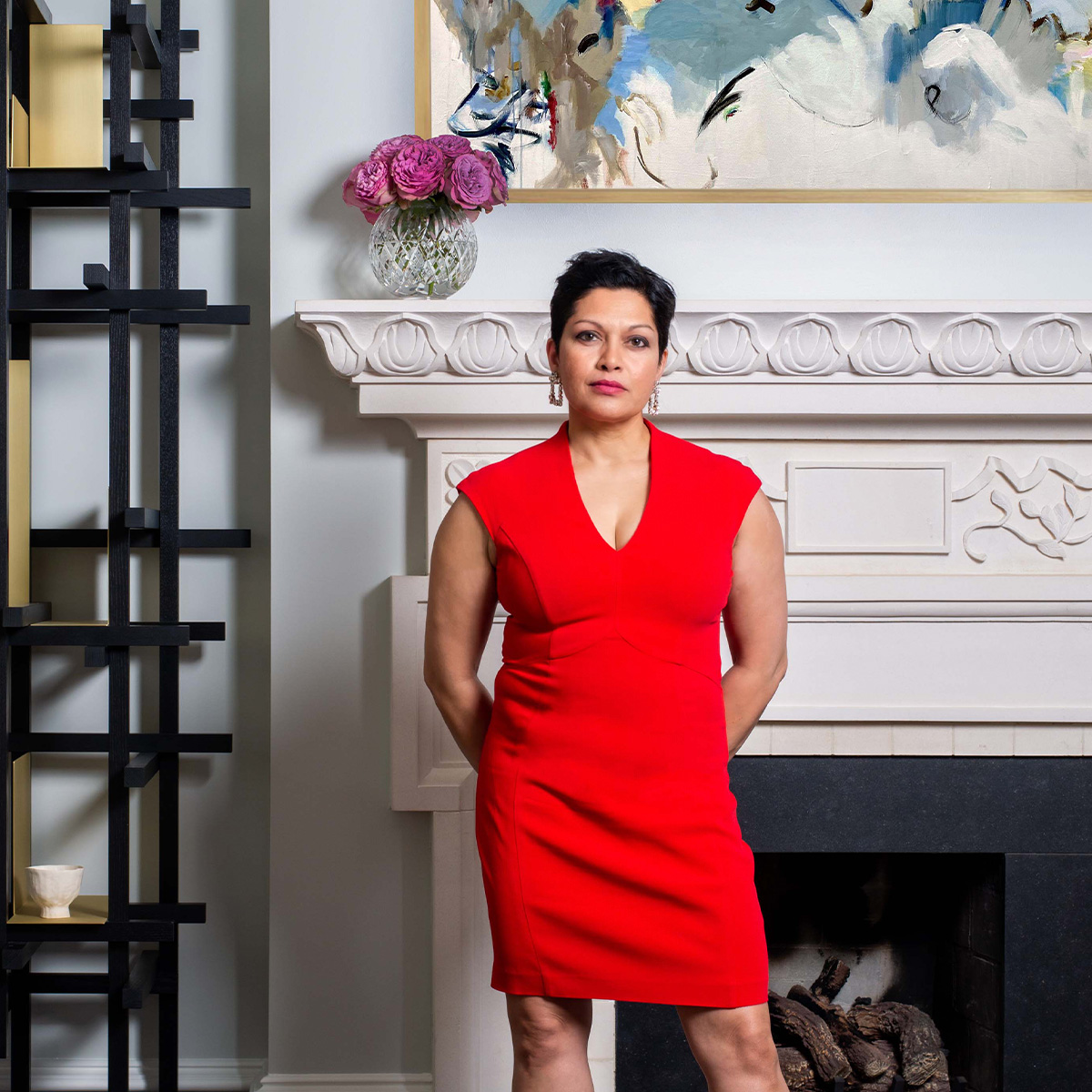 View Bio
Author, blogger, and entrepreneur Anupy Singla is the author of four cookbooks, Instant Pot Indian, The Indian Slow Cooker, Indian for Everyone, and Vegan Indian Cooking – which are among the top-selling Indian cookbooks in North America. Born in India and raised outside of Philadelphia, Singla grew up visiting her grandfather's village in the heart of Punjab, India. It was from him that she received her first spice lesson. It was this passion for spice and authentic Indian ingredients that led her to leave her career as a television journalist to cook every recipe she grew up eating, blog about it on www.indianasapplepie.com and create delicious food memories for her own daughters and now thousands of fans.
Singla's gourmet food line "Indian As Apple Pie" specializes in authentic Indian spices, sauces and legumes and is carried by grocery stores in the Midwest and beyond including Whole Foods Market, Woodlake Market in Kohler, Wis., and Harvest Market in Champaign, Ill. Her practical, journalistic style has made Indian food accessible to so many and celebrates Indian cooking from an American point of view – in essence Indian As Apple Pie.
Photo credit: Andrew Miller Photography & SKIN Interior Design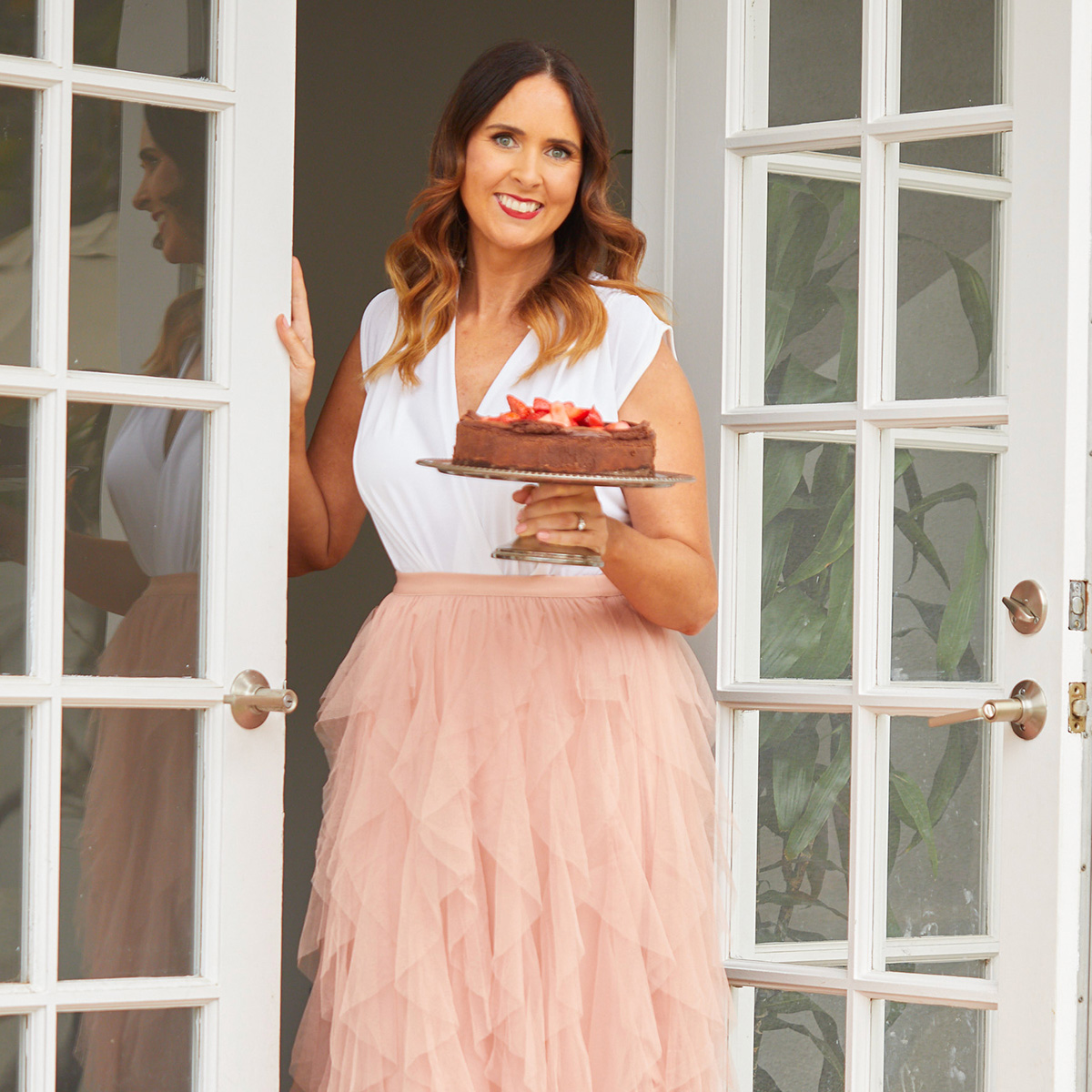 View Bio
For more than nine years, Irish-born chef Gemma Stafford has been bringing her passion for teaching people to bake with confidence to her top online baking show and brand, BIGGER BOLDER BAKING. Today, with more than 8 million followers ("Bold Bakers") and half a billion video views to date, BIGGER BOLDER BAKING has become the leading – and indispensable – multimedia destination for bakers.
Stafford's unique combination of expertise, bold recipes and approachable techniques have led to appearances as a judge on Netflix's "Nailed It!," Food Network's "Best Baker in America" and Hulu's "Baker's Dozen," along with appearances on national and local TV nationwide. The show, her website and her two published cookbooks all build on her career as a professional chef, which has seen her work in every kind of baking setting imaginable – from a rundown Tuscan villa to an Irish priory to a Michelin-starred restaurant. Follow Stafford on her website, www.biggerbolderbaking.com.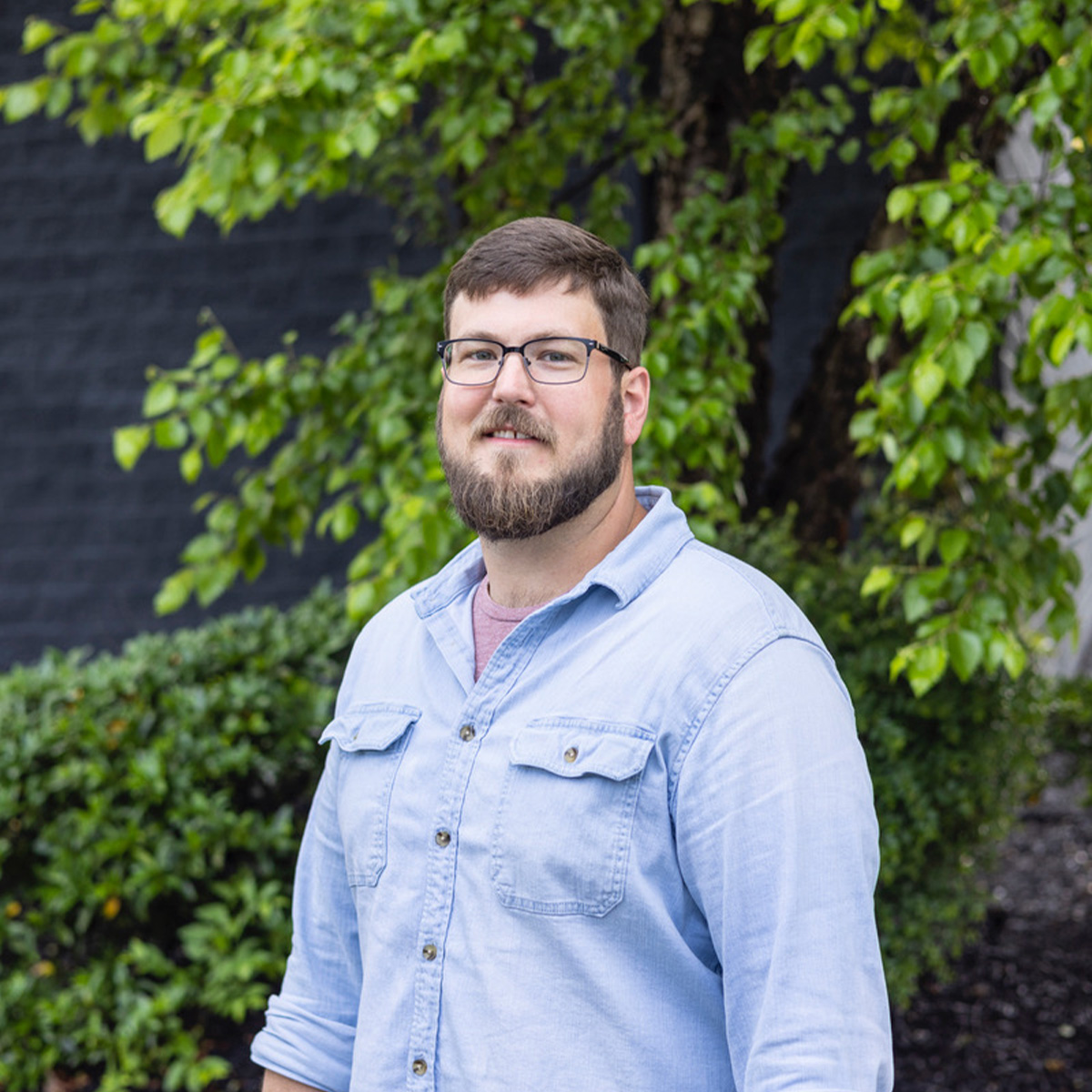 View Bio
Kris Stubblefield is the chef at Lodge Cast Iron. After working in product development for nine years, he combined this technical knowledge with a passion for culinary arts to become Lodge's first in-house chef. Now he guides their culinary identity though recipe creation, content development and cast-iron education in Lodge's culinary studio in South Pittsburg, Tenn. He is the husband of Masey Lodge Stubblefield, a 5th-generation relative of Joseph Lodge, and they live in Chattanooga with their three children. Self-described as a "recovering over-stirrer," Stubblefield enjoys spending time with family, feeding loved ones and wood carving.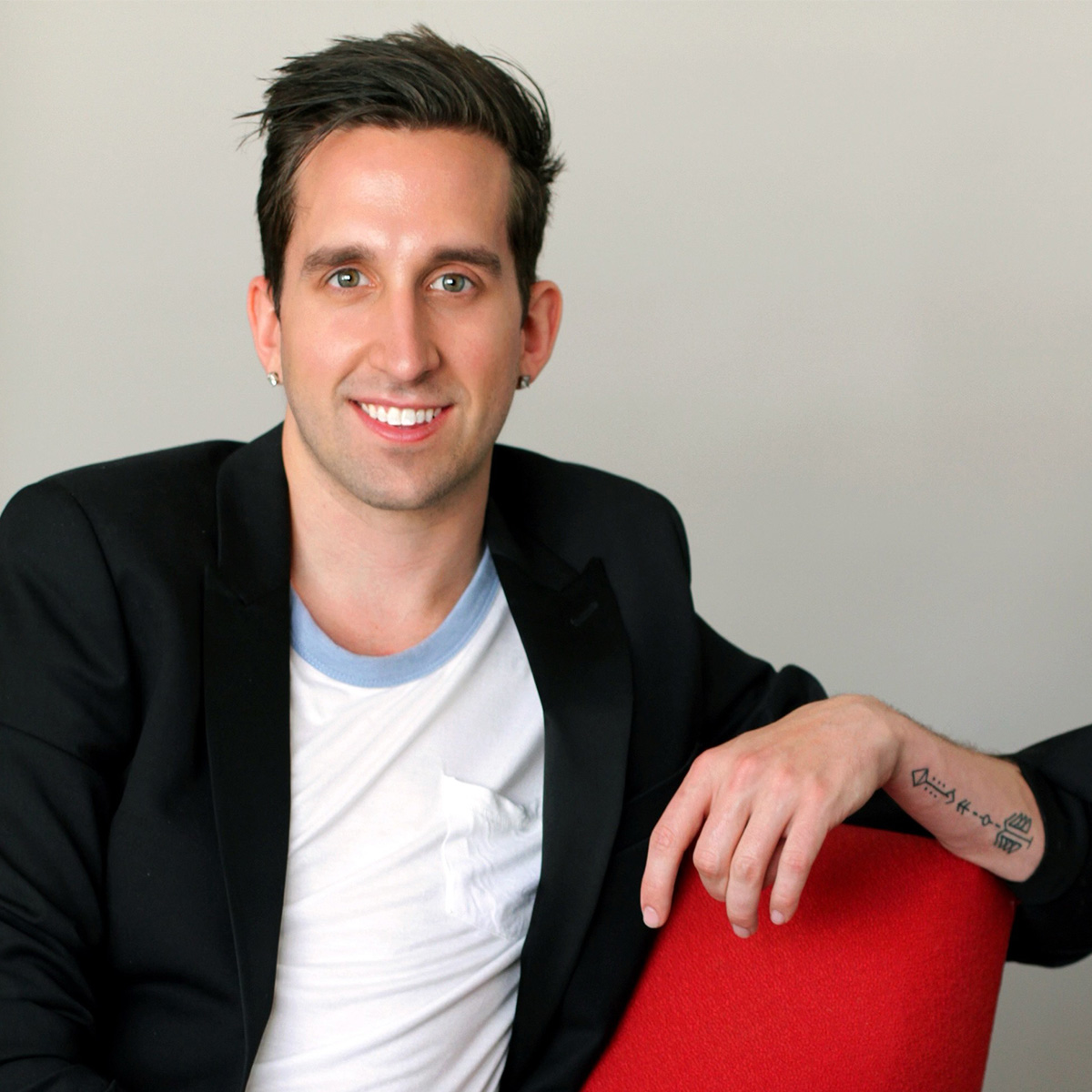 View Bio
Eric Vier is a three-time Emmy nominated television producer. He's produced over 280 hours of culinary television across 14 cooking competition shows. His credits include Bravo's "Top Chef," HBO Max's "The Big Brunch," FOX's "Hell's Kitchen" and Food Network's "Food Network Star."
Prior to his television career, Vier attended The Illinois Institute of Art – Chicago obtaining degrees in culinary arts and hospitality. During his time in the Windy City, he cooked at the Michelin-starred restaurant NAHA under James Beard Award-winning Chef Carrie Nahabedien. He also worked for four years as the culinary producer The Inspired Home Show, where he managed live celebrity chef cooking demonstrations, an experience that inspired him to move to Los Angeles to pursue a career in television.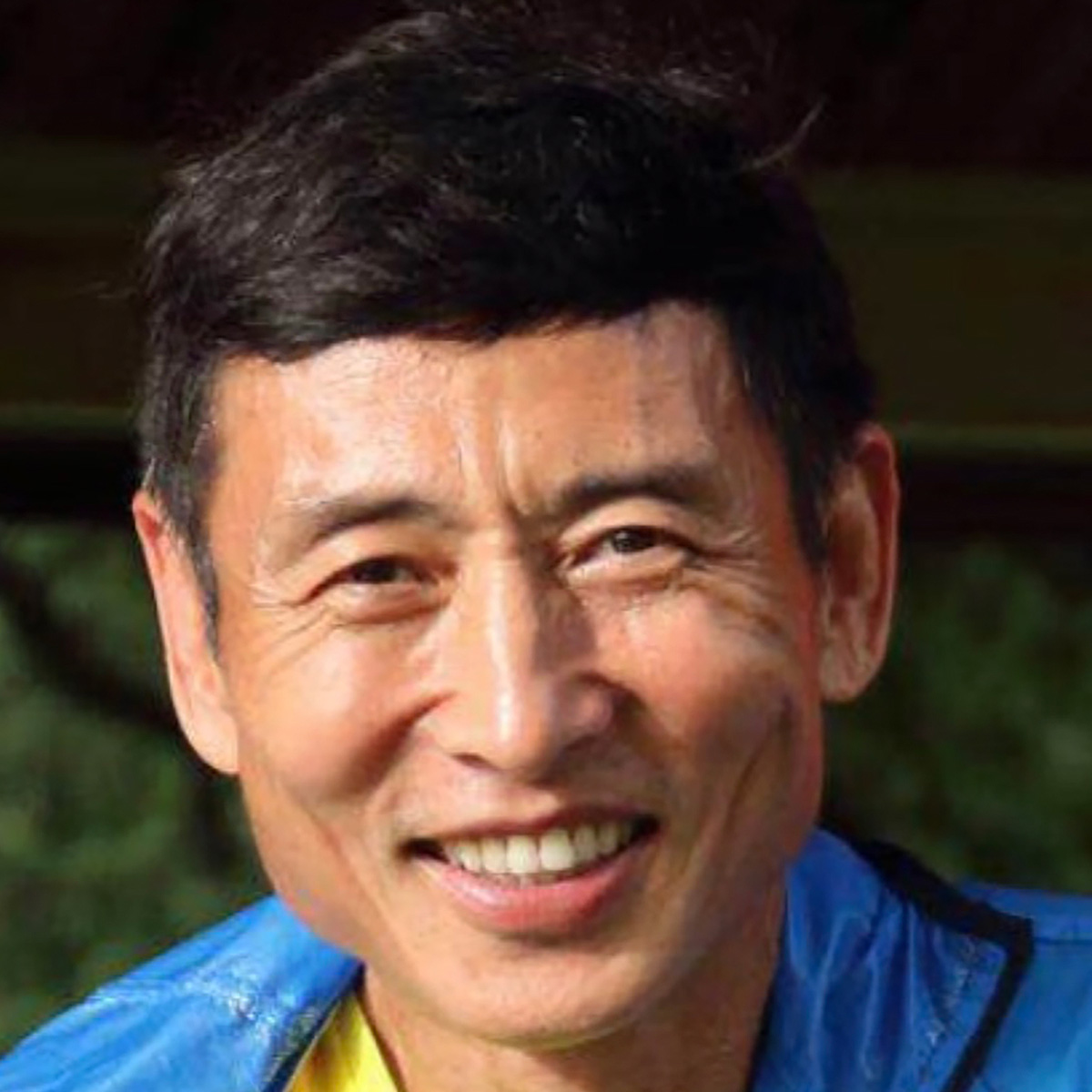 View Bio
Steve Wang was certificated as a first-class chef in Beijing China, and worked as a chef in the kitchen of a Chinese restaurant in the United States. Since 2020, he has operated the YouTube channel "Shangshi Kitchen" youtube.com/@shangshikitchen and has more than 100,000 subscribers.