The Industry Service Provider Pavilion
Your Solution Matters
The home + housewares industry has had an unprecedented few years. As consumers spent more time in their homes, demand for housewares has grown exponentially. This surge in demand has created record sales, but also presented numerous challenges related to fulfillment, inventory management, e-commerce strategies and more. As a service provider to the home + housewares industry, you have a critical role to play in helping retailers and manufacturers optimize their response to the consumer demand.
The Inspired Home Show gives you a chance to interact with thousands of manufacturers and retailers looking for the next game-changing product or service. It's a destination where decision-makers can browse solutions to critical challenges. For a complete detailed guide to exhibiting at the Show, please see the 2024 Exhibitor Prospectus (PDF).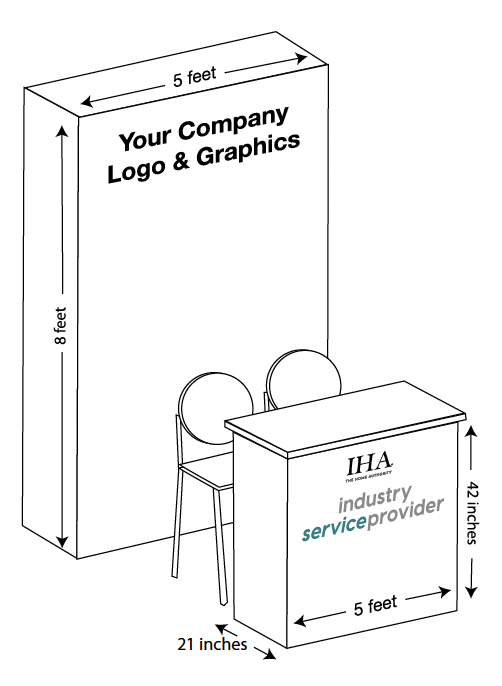 Industry Service Provider Pavilion Benefits
Dedicated sales manager
Access to negotiated hotel rates and amenities
Sponsorship opportunities
Press release to trade pubs promoting the new industry service provider destination
Show signage promoting the destination
Pre-Show marketing of the destination including web site and email promotion
Complimentary shuttle service
Find New Customers
Thousands of retailers and housewares manufacturers
Critical Retail Brands
99% of the top key retailers in the U.S.
Turnkey Packages
Cost-effective, easily implemented exhibit options available.
All Together
The entire home + housewares industry under one roof.
Spotlight on Industry Service Provider
Designated Industry Service Provider section on the Show floor.
Top-To-Top Opportunity
The largest concentration of retail GMMs/DMMs of any U.S. show. Highest visiblity to Owners, Presidents and CEOs of established and new housewares brands/manufacturers
Expand Your Reach
As an Industry Service Provider