by Rachel Crippin Clark
It's no longer a novelty to say a product is green. And consumers seeking a more sustainable way of life are no longer in the minority. What started as a small, upstart movement is now going mainstream. In many markets around the world, aspirations toward a more sustainable lifestyle are now (or soon to become) the new normal.   
"Global attention on sustainability has skyrocketed over the last five years, in line with growing pressures on natural resources and climate change, combined with an increase in conscious consumption and ethical living," said Maria Coronado Robles, senior consultant, sustainability, at Euromonitor International, in the company's market research blog earlier this year.
According to Euromonitor's 2019 Lifestyles survey, 64 percent of consumers now feel they can make a difference in the world with their purchases. That's one reason ethical living (being mindful when making life decisions) is one of Euromonitor's eight megatrends for the year.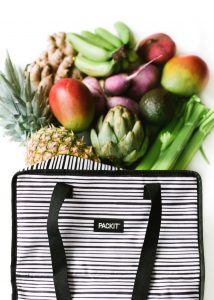 But consumers put even more responsibility on the shoulders of the corporate community. In a recent online survey, Nielsen found that a "massive" 81 percent of global respondents feel strongly that companies should help improve the environment. "A new era of sustainability is rising, and it's touching every corner of the world," according to Nielsen's report, The Evolution of the Sustainability Mindset. "Looking for a better lifestyle, consumers are searching for options that are healthier for them and for their homes."
Global Movement, Regional Variations
Of course, attitudes and attention to sustainability vary in different parts of the world. But don't assume consumers in established markets are the only ones demanding sustainable practices.
"Facing rapid urbanization and a growing disparity between classes, many people in emerging markets are experiencing the harsh reality of pollution in this post-modern industrial age," said Regan Leggett, executive director, Thought Leadership and Foresight, Global Markets for Nielsen, in its report. "As a result, sustainability has become an urgent opportunity for companies to connect with consumers who are excited about change."
That's a message department store chain Liverpool is seeing in Mexico. Thanks to school education programs and a nonprofit campaign started about 15 years ago to recycle PET, "People in Mexico are realizing the impact non-sustainable resources have on their environment, and they are starting to take actions to prevent this," explains Liverpool Home Display Consultant Alejandro Reyes Martínez. "People are getting more concerned about the planet."
In Denmark, sustainability issues are also top of mind. "Sustainability is a keyword in everything we do," says Jacob Bahne Sørensen, owner of Bahne home stores. "Within the last 12-18 months, we have experienced a very strong growth in demand (for sustainable products) from our customers."
In the U.K., "We get a lot of customers from every age group with sustainability concerns," shares Sarah Wood, managing director of kitchen supply store Trevor Mottram. She adds that "anything that gets rid of single-use plastic" is especially popular.
In China, the country's "central push on protecting the environment mainly targets the companies, but it is also trickling down to the general public being aware of the importance of sustainable living and making greener purchases," says Jackson Liang, managing director of the Chinese distributor Genesis Household Products.
Opportunities in Home and Housewares
As a result of the growing movement, many retailers are looking for home and housewares goods that are sustainable or which help support an eco-friendly lifestyle.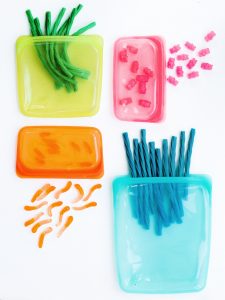 According to Maria del Pilar Marín Flores, kitchen buyer for Mexico's Liverpool, their shoppers are looking for any products they can use over and over so they won't produce waste. Those products include water bottles, tumblers, reusable bags, reusable straws, reusable storage containers, sustainable textiles and portable flatware.
Wood of the U.K.'s Trevor Mottram says more conscientious customers are now asking where products are made. She believes more will start choosing local goods to help cut down on carbon emissions needed for transporting them.
Of course, sustainably made products often come with a higher price tag…at least right now. Yet Nielsen said half of global respondents (49 percent) say they're inclined to pay higher than average prices for products with high quality/safety standards; 41 percent said the same for products that are organic, 38 percent for products made with sustainable materials and 30 percent for products that deliver on socially responsible claims.
"There are many Mexicans who are willing to pay more because of their commitment to the environment," says Miguel Angel Herrera Montes, display manager for Liverpool Perisur. "But there are some who prefer cheaper products because of their income. It depends on their income and education."
"We have had success with products with price increases ranging in 10-20 percent due to sustainability," says Bahne's Sorensen.
Other Sustainable Strategies
Simply offering a product made with sustainable materials or that helps support a sustainable lifestyle is just one way to be environmentally friendly.
Strategies any company can employ range from re-examining suppliers to reducing energy consumption to reducing packaging. In addition, retailers can help educate shoppers (and in some cases, manufacturers) on the topic and diversify their product offerings. And don't forget to share your efforts with current and potential customers.
"We regularly speak to suppliers about cutting down on the amount of single use plastic and cardboard sent to us (as part of product packaging shipments)," said Wood.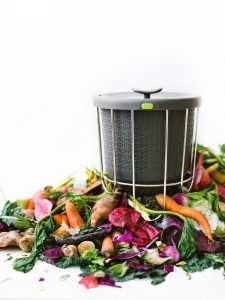 "Everything we do backstage is sustainable, if possible," says Sorensen. "We're also working on reducing our energy consumption by changing to LED lighting."
Other retailers have moved to sustainable shopping bags and gift packaging, efforts that will likely pay off in this new era of the sustainability movement.
"Businesses that embrace ethical living, the circular economy and sustainable packaging will make headways in enhancing their brand image and reputation, and winning over more ethical and demanding consumers," said Euromonitor's Coronado Robles.
Crystal Barnes, senior vice president, global responsibility & sustainability at Nielsen, agrees: "By identifying an opportunity to be more sustainable, and implementing a reasonable play of action to accomplish it, companies achieve an authenticity that paid advertising can't buy."
*****
Trending Today Preview
Saturday, 14 March
8:00-10:00 am
Room S100, South Building, McCormick Place
Featuring up to 60 exhibitors with sustainable products, or those that support an eco-friendly lifestyle
Open exclusively to buyers and news media
Runs concurrently with the New Exhibitor Preview