by the International Housewares Association
Based on the keynote presentation by Tom Mirabile, Consumer Trend Forecaster for the International Housewares Association, at the 2019 International Home + Housewares Show
We're now in a consumer-centric period of retail where the consumer is in control. As a result, housewares suppliers and retailers need to focus all their efforts on what consumers want, how consumers see themselves, and how the industry can help create solutions for them. We need to stop looking at objects and start looking at what those objects deliver. The key message right now is: People aren't buying objects, they're buying experiences.
Looking at the different generations, there are some important "need-to-knows":
Generation Z is on track to be the most well-educated generation (according to Pew Research), with a liberal set of attitudes and openness to emerging social trends. They also may be the first generation where cooking is no longer seen as a gendered task and viewed more as a craft or skill and less as a chore. This generation is also skewing more towards 'traditionalist' life cycles, with many saying they want to start a family and own a home.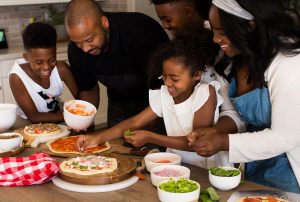 A much less traditional generation, Millennials prefer staying home over going out. But they're less likely to eat collectively around the dinner table – they rather at the kitchen counter or in the living room, many even eat in their bedrooms. Research also indicates that many Millennials are replacing on average one meal a day with snacking. Another way of bucking the norms, Millennials aren't blindly brand loyal. Loyalty does exist, but must be earned through consistent innovation and relevance to their lifestyles, evolving needs and even sociopolitical beliefs.
Generation X is smaller in numbers but is entering its prime earning years. While only thirteen percent of the U.S. population, Gen X represents thirty-one percent of discretionary spending today. Gen X is very self-sufficient and does more pre-purchase product research than any other generation. They're also a true shopping hybrid – they still enjoy a trip in-store but have fully embraced online shopping.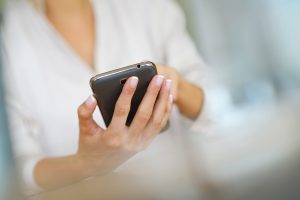 Meanwhile, Baby Boomers still control nearly forty percent of discretionary spending in the U.S. and are clearly focused on the comfort and convenience of their living spaces. More of them plan on remodeling their kitchens and bathrooms than any other generation… and they are spending more on those remodels, as well. That means they will be buying more housewares to outfit and enhance those spaces. Also, many Boomers are in a period of personal reinvention, so they're looking for products which deliver new skills and new experiences in the kitchen. Most importantly, don't think of them as just retirees. Today's Boomers are healthy, active and socially engaged – and they are strongly influenced by Millennials and even Generation Z when it comes to home and housewares trends.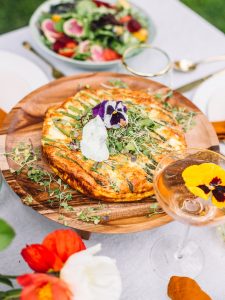 Further, there are some key tenets that are important for housewares suppliers and retailers trying to keep pace with today's rapidly changing marketplace – one in which the consumer has harnessed the power of ratings and social media to gain unprecedented influence.
These tenets, tied to the acronym "FASTR," are:
F – Be Flexible, Be Fun, Be Fearless
A – Be Addictive, Be Aware, Be Aspirational
S – Be Surprising, Be Shareable, Be Simple
T – Be True, Be Transparent, Be Trustworthy
R – Be Real World, Be Responsible, Be Reactive
Be Flexible – Change is constant, but even the most established brands must reevaluate and evolve to stay in step with consumers and their changing needs and expectations.
Be Fun – (Brands and companies) who can have fun and make fun of themselves send a message of self-confidence and 'realness'.
Be Fearless – Don't be afraid to take a stand or do something different from the norm. It helps make your brand feel authentic and stand out from the competition.
Be Addictive – American adults spend over 11 hours per day listening to, watching, reading or generally interacting with media, according to the 2018 Nielsen Total Audience Report. You must have a plan to engage them.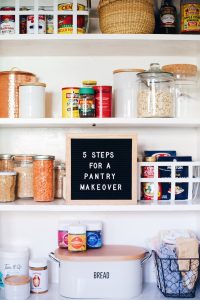 Be Aware – There's a tremendous amount of information out there, but you've got to be self-educated, you've got to be a culture vulture and keep up with what consumers want and need.
Be Aspirational – Today's consumer doesn't dream of owning, but of becoming. Stop telling the customer who you are and start telling them you know who they are and who they want to be.
Be Surprising – The subscription e-commerce market has grown by more than one hundred percent per year over the past five years. Why? They deliver boxes of surprising items a consumer may never have found on their own (or without a lot of time and effort).
Be Shareable – These days, this doesn't simply mean sharing an image, though that still does have value. It's more about inspiring people to physically share real world experiences, such as the opportunity for a family to cook and eat a meal together.
Be Simple – Simplicity is the key to adoption. Today's consumer has neither the time nor the attention span for complexity. Intuitive functional and time savings are value drivers.
Be Trustworthy – Consumer trust levels are at an all-time low, whether it comes to government institutions, businesses or media… and if we don't trust, we don't buy.
Be Transparent – Whether you're talking about ingredients, labor usage, or product materials. Significant numbers of people across all generations will pay more money for eco-friendly materials.
Be True – This often starts within your own company culture and then rises through the ranks of everything you do.
Be Real World – Successful companies identify real-world problems and solve them. Selling solutions is the most direct path to meaningful demand.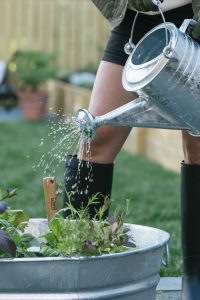 Be Responsible – Whether environmental or social, corporate responsibility and ethical behaviors have become a key issue for many generations of consumers.
Be Reactive – Getting negative reviews? Be quick to react, explain and make things right online.
A video recording of the presentation can be found here.
Make sure to attend Tom's Top Trends 2020 presentation at the Inspired Home Show next March, exploring the consumer and retail shifts that are reshaping the home and housewares industry in the year ahead.