by Michelle Hespe
We talk to the four
 gia Expert jurors to get an update on trends in retailing.
Scott Kohno
Don't let your retail gravestone read: "We couldn't adapt: the future caught us." | Scott Khono
Scott Kohno is an entrepreneur and an expert in retail marketing and the creation of unique, identifiable retail environments that build corporate brands. Here he outlines what he thinks retail in 2019 taught us.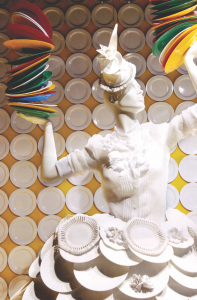 "Retail is not dead – being mediocre in the retail space is dead," Scott Kohno says with conviction. He emphasizes that today more than ever, when so many people are living their lives through their smart phones, they are actively seeking places to meet and socialize. "They want landmark destinations that they can take photos of and put on social media, events and entertainment. Serendipity. Calmness. Or excitement. Places where things were once just sold are no longer the destination of choice."
Scott uses Starbucks as one of the best examples in the last two decades to illustrate his point. "In the 1970s retailers had expansive lounge areas, fitting rooms, lobby areas, etc. And then in the 1990s it was all about SKU (stock keeping unit) and that eventually led to stores becoming a sea of racks. Then Starbucks took the MBA (Master of Business Administration) metrics of customers per hour, table turns, etc. used in the food industry and turned it on its head by building large lounge areas/chill-out zones and allowing customers to camp out in their stores. This has proven that the balance of customer service/amenities is extremely important, and each retailer must find that ultimate balance. There is no one way to find that balance, as each amenity and the accompanying SKU density has varying gross profit contributions."
Scott says the journey for a customer is also more important than ever. "Today they need a concierge to give them a whole level more when they are shopping," he says. "Create your own story, as always, but remember that customer experience is not just one thing – it is many little actionable ideas that make up an entire experience. It's a bunch of little things that win every time, every day."
Trends in retail have a very short time period and now you need to inspire people and give them more than just a product, because products are everywhere. Today to be a successful retailer, you have to know what is going on in someone's mind. Data is king. But be wary. "As a retailer, it is very difficult to solely rely on focus groups and surveys because customers are trained to answer the questions the way society expects," Scott warns. "Retailers must find creative methods to observe the customer, by having many staff members and associates study the customers at their own individual level. Whatever it takes, the retailer must find a way to put themselves in the customer shoes."
And the ultimate question – if being mediocre means that you end up with a retail gravestone on your horizon, how do you be exceptional without breaking the bank?
"Retailers must fight complacency by setting goals to recreate their business in a major way once a year," Scott advises. "This does not have to be through a major renovation or re-branding effort, but there has to be a goal to change at least 30% of a business every year, whether it be a dramatically new merchandise mix, new co-branding opportunities, new customer amenities, etc. Retailers are so busy with just keeping their heads above water that suddenly in five years, they realize that their stores, merchandise mix and customer service are outdated, and it may be too late to recover and catch up. Once a year, a retailer needs to set a specific date and meet with staff to plan and execute their annual update to prevent mediocrity. Think of it as one's annual medical check-up – this meeting and execution must occur EVERY year."
Anne Kong
"Spark joy and make a connection with your customers." | Anne Kong
Anne Kong is an educator and designer specializing in Visual Merchandising, Exhibition Design and Special Events.
"Creative visual merchandising defines the attitude of your store and sparks a connection between your store and the consumer," says Anne Kong. "Consumers are attracted to a higher level of visual experiences when shopping in the physical store today, so retailers need to deliver." If you're feeling out of the loop or just need some fresh inspiration and guidance, here are three steps she recommends for getting your retail business back on track this year.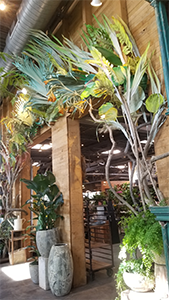 Step One: Change it up
Displays and visual merchandising must utilize a diverse line-up of visual tactics. Don't get into a rut of producing the same type of displays with different merchandise.
Step Two: Work the current Visual Merchandising Trends
Go local. Coordinate with the local environment, a school group or historical location. This approach personalizes the customer experience. Try using natural materials and textures – consumers respond more to color, textures, natural materials and plant walls. Geometric patterns and shapes can help organize merchandise and provide a visual flow for displays.
Step Three: Use creative resources – start with a Pinterest Board
Engage co-workers to pin up ideas as well as yours. Use themes such as color, texture, scale or the seasons. Tell stories with merchandise by adding imagery. Research for creating displays can come from a trip to the museum, watching a great documentary or visiting an exciting destination. Most importantly, visual merchandising should vary in style with each new installation.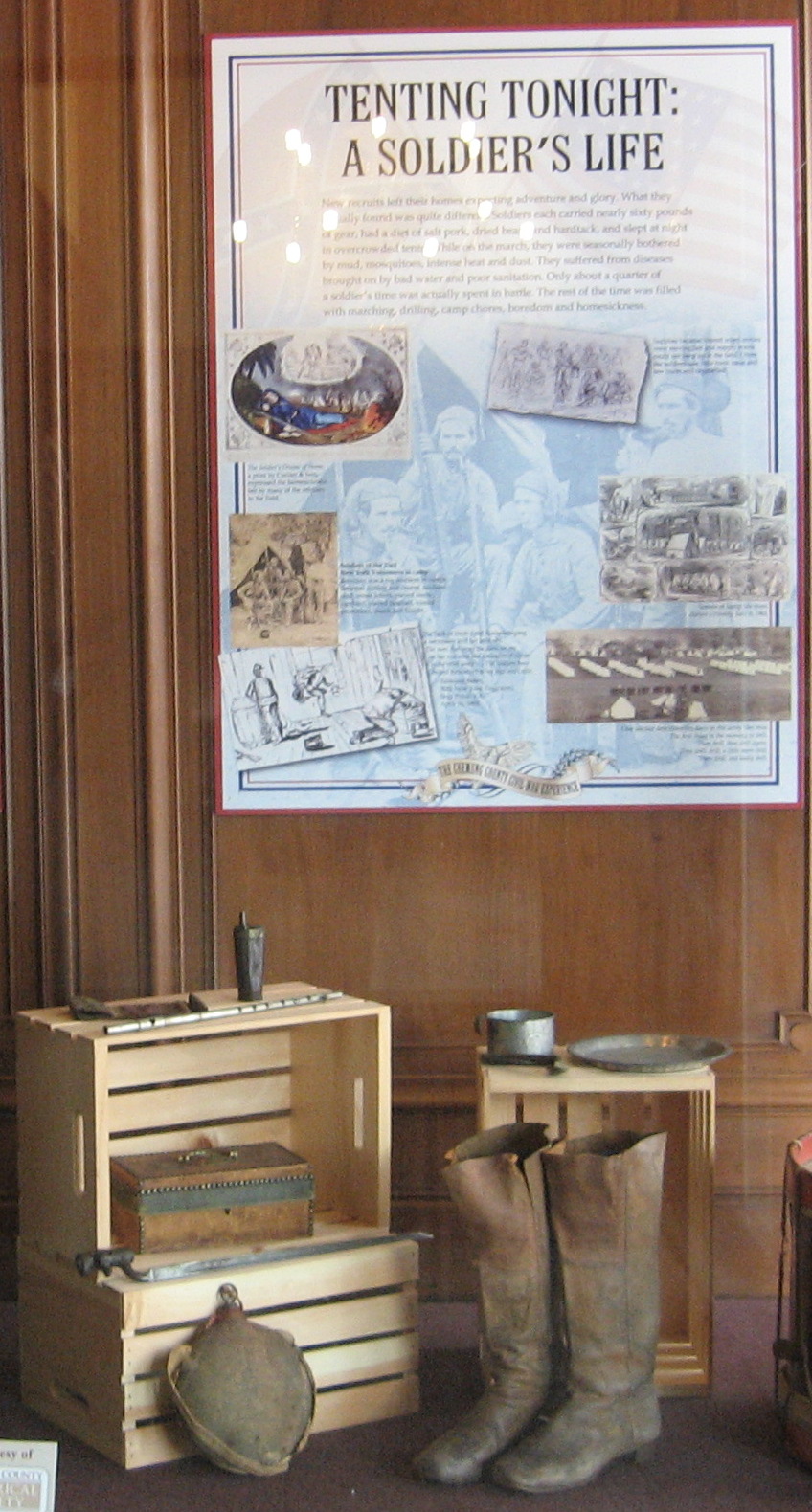 Retailers (just like a great artist who knows when to stop in order to create a masterpiece) need to know when they have hit it on the head and achieved what they set out to do. And that's pivoted into another 2019 trend: data gathering. "Don't design in bubble," warns Anne. "Instead, poll the audience. Get feedback from your trusted team of retail experts, including your senior sales force. It's also wise to hire an experienced (freelance) visual designer for expert assistance with visuals."
One of Anne's fortes is events. It's everyone's worst fear to throw a party that doesn't work out as well as planned, let alone having fewer guests than expected. So, in an era when events are paramount to success, what can retailers do to ensure that theirs is not a failure? "Events require excellent flow of social media, direct mail or email contact," she says. "Plan ahead and build up momentum. Do a countdown on your store window and send email blast reminders. Make the event worth attending by providing entertainment, food or beverages. Music is a must. Create an interactive experience for your customers by hosting an interactive game or contest that offers prizes. Incentives such as a local celebrity, free seminar or hands-on activity can be drawcards too."
Another trend in 2019 has been Marie Kondo; her decluttering philosophy has taken the world by storm. However, in order to gain a customer's attention, attracting them with things that pique their interest and elements such as artful walls and interesting (sometimes eclectic) collections might also be key. So how does a retailer pare it back but also attract attention?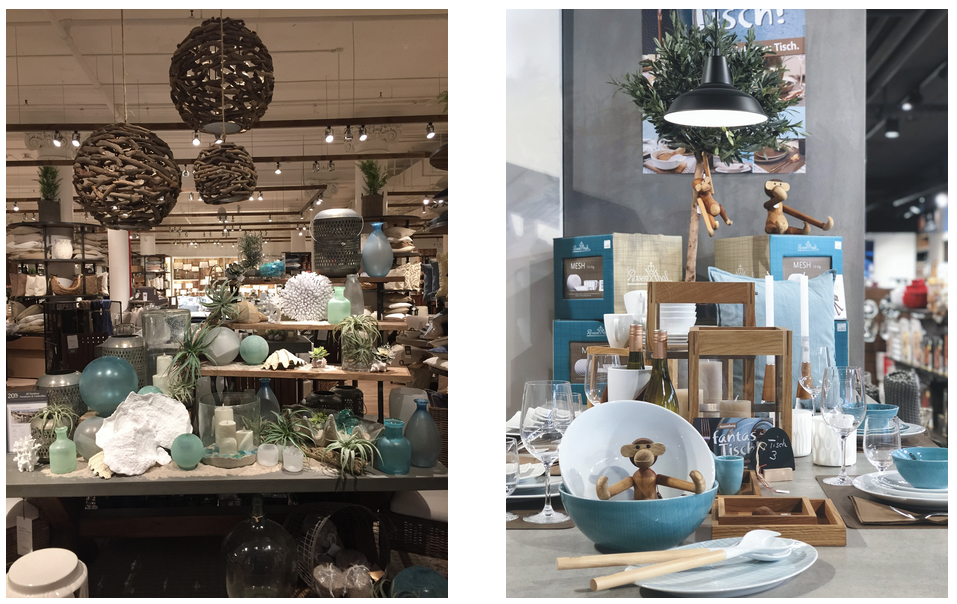 "There is a happy medium between strong visual merchandising and decluttering," Anne states. "Strong visual merchandising should incorporate artistic elements such as textured surfaces, inviting imagery, vintage props and more, however the merchandise story should always be carefully curated. Don't overwhelm the consumer – break up displays into separate stories and be sure to leave a resting place for the eye. There should be a noticeable beginning, middle and end to a good visual merchandising journey."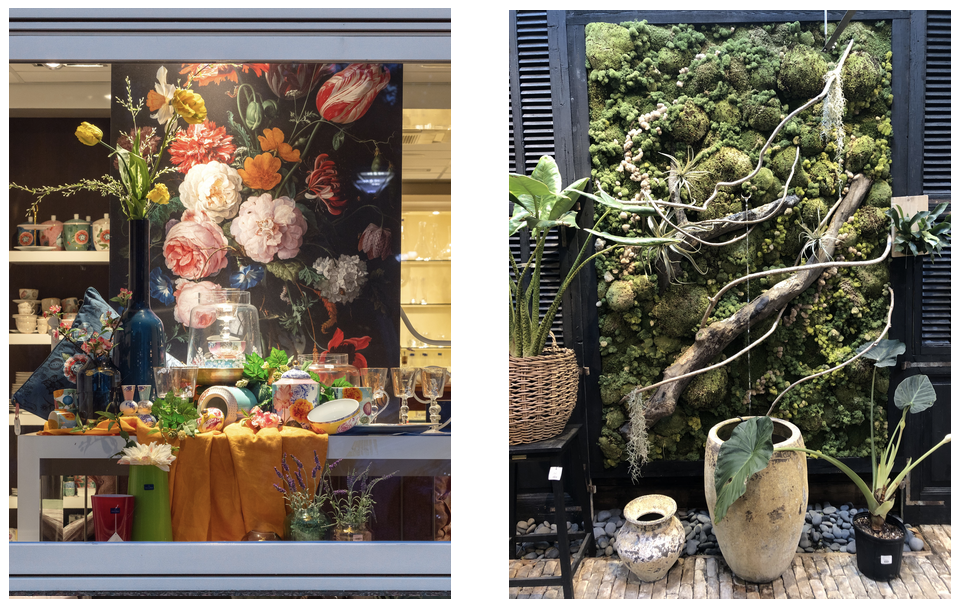 Henrik Peter Reisby Nielsen
"Technology should be a facilitator – a tool to offer a seamless service. Not a goal in itself." | Henrik Peter Reisby Nielsen
 Henrik Peter Reisby Nielsen is an entrepreneur, former award-winning retailer of gia, and the CEO of Reisby Consult
There's no escaping it today – in order to be successful, retailers should be on social media. "But it's better to not be on social if you're not doing it well," Henrik warns. "You can't afford to be doing it badly when so many others are doing it well. If you are not in the position to do it well, then you should hire someone. Everyone is now using viral loops for instance, and you should be too."
For those who do not understand what a viral loop is, it's a type of marketing campaign used to promote a company or product. It's meant to "infect" a person and cause them to share it with other people. A viral loop can go from zero to thousands or even millions of viewers in a short period of time, so it can quickly spread word of a product across the world, as each new customer or user shares the content with friends and associates.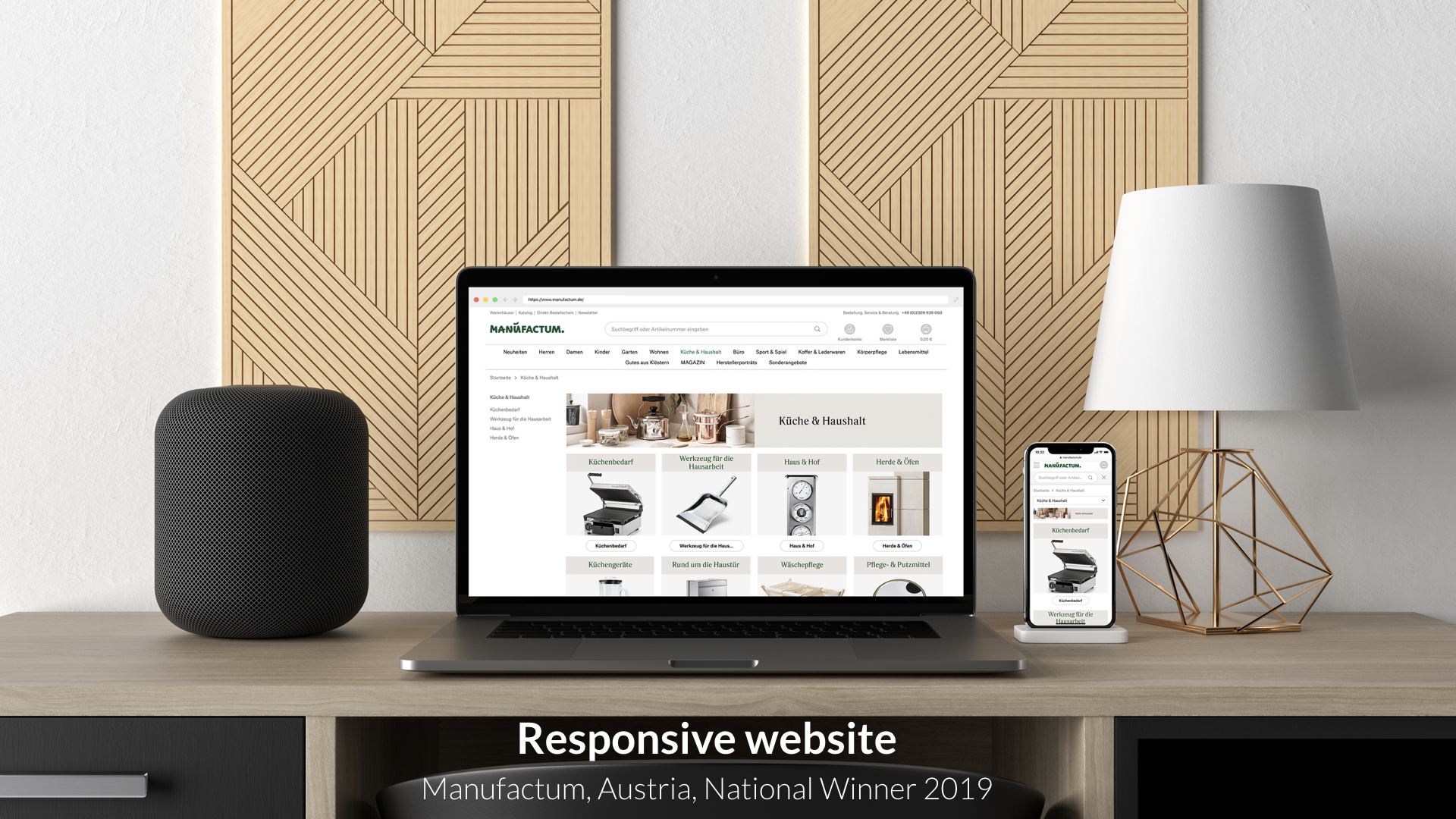 For example, the 2018-2019 gia France winner Shoji placed lovely woven shopping baskets by their entrance, with blue and red ribbon tied to them. A blue ribbon signaled that the shopper was hoping to get assistance shopping, whereas a red ribbon indicated that no help was needed. A similar approach has been used by some supermarkets, with the shopping basket colors indicating whether the shopper was single and happy to be approached by someone or if she/he was taken. "This offering gives people something to talk about, they feel amused, happy or entertained, and then they might share it on social media," Henrik explains. "It stirs emotions. And if people comment on their experience, or even offer a review, you are winning. Reviews matter more than ever today – they are more important than advertising now.
An efficient website is also crucial in retailing. "Sixty percent of people don't return to your website if it's problematic," Henrik explains. "If images don't load quickly, if it's not easy to navigate, if there are glitches or mistakes, they immediately leave."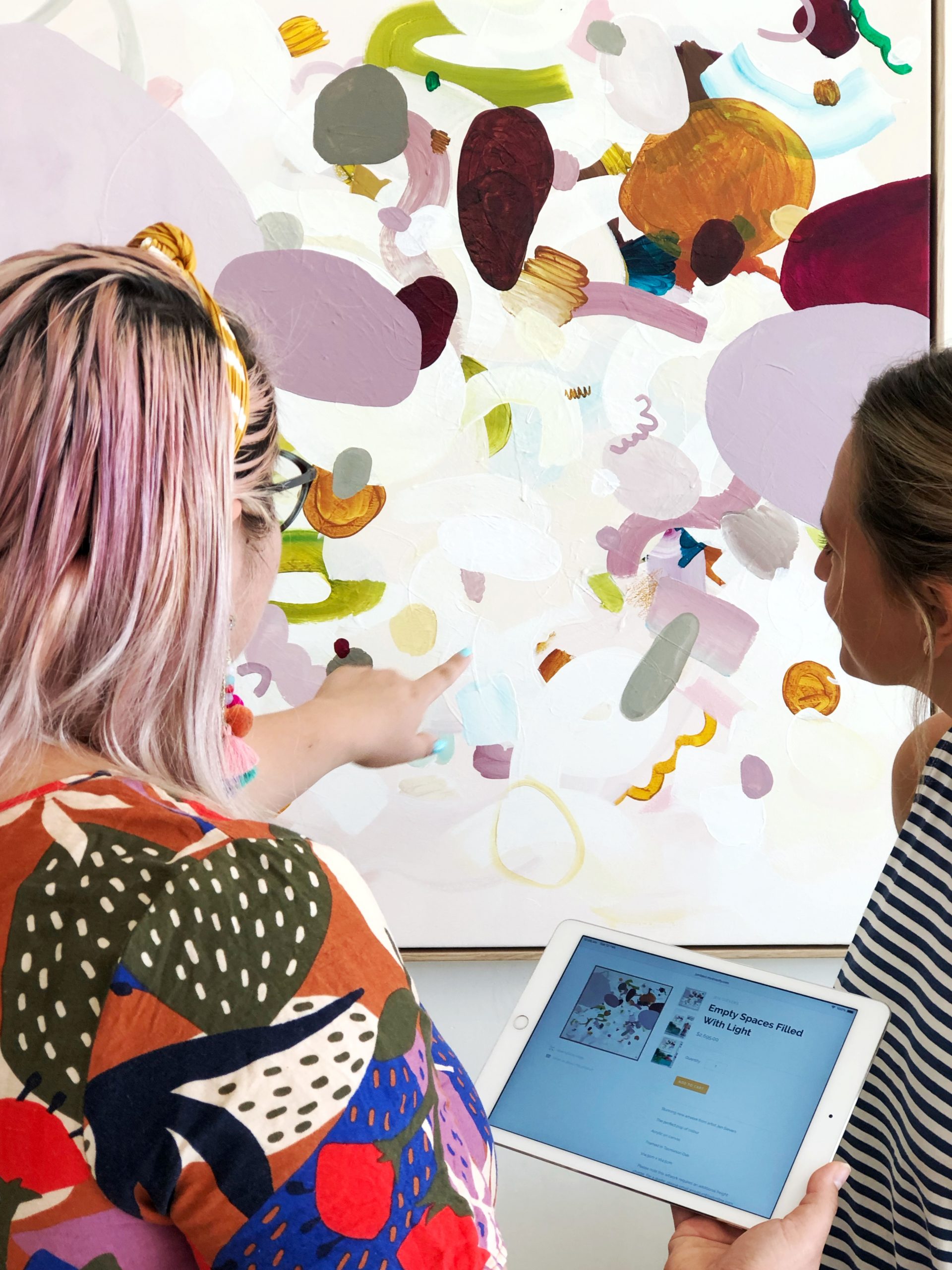 If you are not a web developer or designer, it's important to find someone who knows websites instead of trying to create one yourself, Henrik says. The same goes for Facebook.
"Don't start putting money into FB ads if you're not an expert – hire someone," he recommends. "And always remember that people live through their smartphones today, so your website has to look perfect on the smartphone. Images and text do not appear the same on both platforms. You need to keep it clean, with no clutter, as a Smartphone screen is small and easily crowded.
"Engaging bloggers and influencers to do some work for you is also a clever move, as they often have thousands of followers. Find the right influencer, someone that you trust, and invite them to events and pay them to push word of your product out through their social channels," Henrik says. "They make a living out of it so they know how to do it well."
Henrik reminds retailers that people today live through their devices. "The road to a shopper's heart goes through the smart phone," he says. "But remember that technology should be a facilitator – a tool to offer a seamless service, not a goal in itself. Look at the use of iPads in stores now. The point of sale is no longer restricted to counter areas – staff can sell something and take a payment anywhere in the store. You can offer customers the option of using the store's iPad while they are in your shop. They can touch the product, see it, then click on it on the iPad, buy it and have it sent to their home."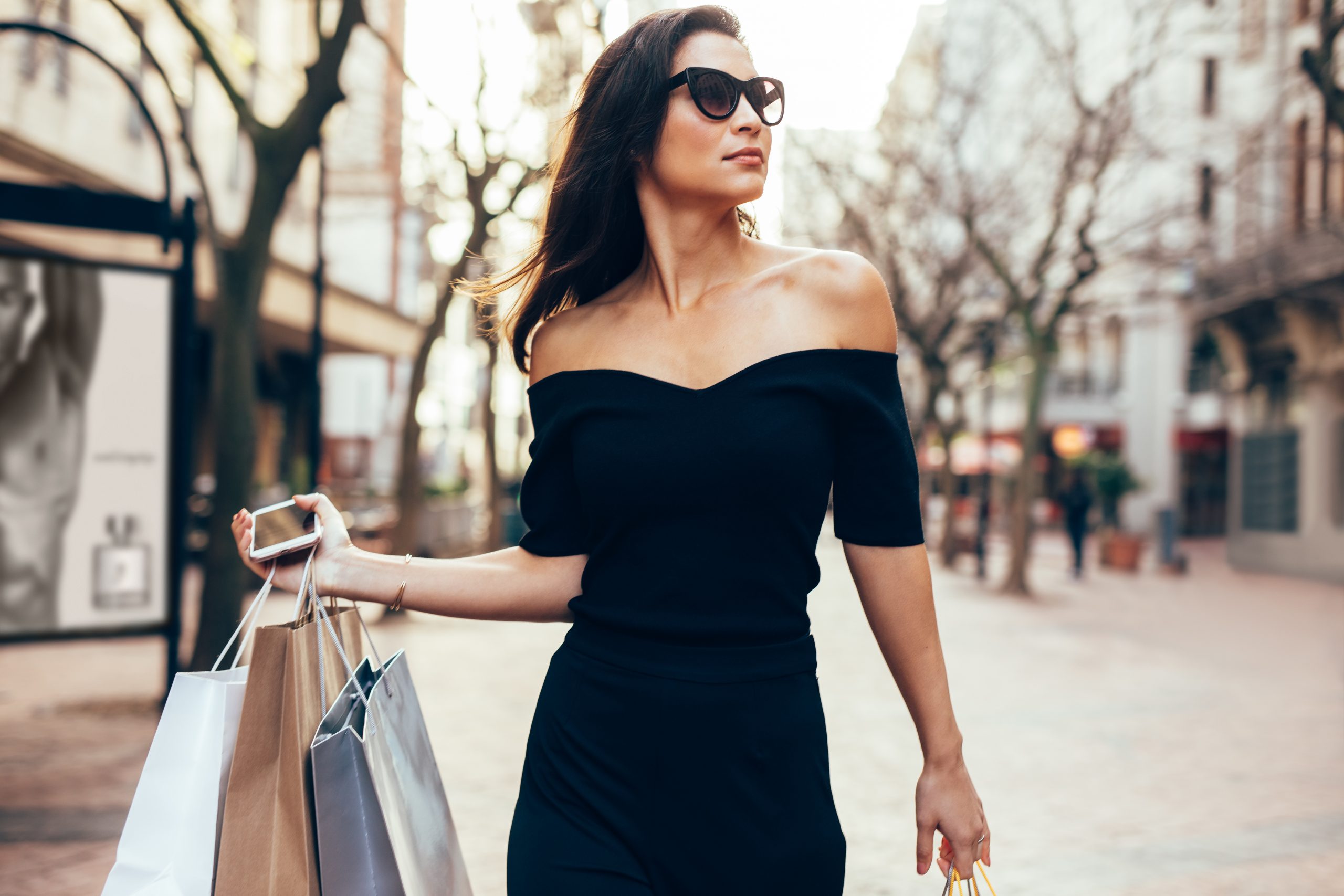 Wolfgang Gruschwitz
"If you are close-minded, how can you open and understand the minds of others?" | Wolfgang Gruschwitz
Wolfgang Gruschwitz is the owner and managing director of the Gruschwitz Corporation, which offers full-service retail store design and visual merchandising expertise to retailers.
During 2019, retailers noticed a spate of expectations around what people receive for free to enhance their shopping experience, because offering customers add-on services now seems to be a part of the game. The question is, should you be charging for things such as knife sharpening for those who purchase a set of knives, a cup of coffee so that people can relax in your store or a cooking lesson to show off a new set of pots?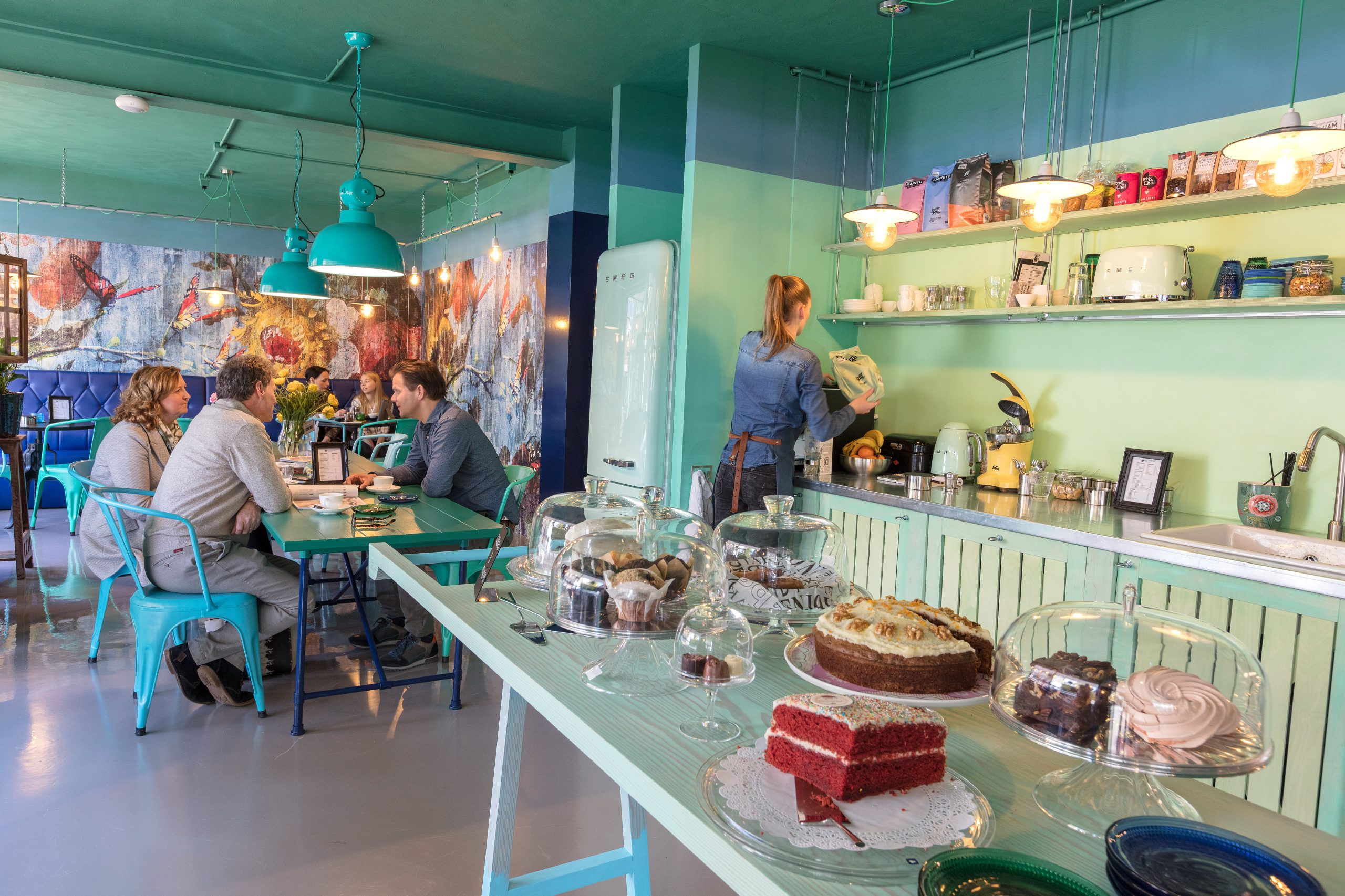 Wolfgang believes that the answer is rooted in the quality of what you are offering customers, and the way you present the package to them. "Everything has a worth – and as a retailer you will always need someone who wants to give money for something," he says. There will also always be people who want things for free. "As long as you offer people something they can use, and something as an add-on that assists them further or simply makes them happy, there will always be someone who will pay for it," he says. So, include the add-on experience or freebie in the price that someone pays for a product or offer free experiences that don't cost you anything, and people will come back and perhaps buy more. It's a win-win for everyone.
As Anne Kong also stated, retailers need to spark joy in a customer.
"Firstly, remember that most people have everything they need today – most of us are spoilt for choice and so our senses have become saturated and dulled," says Wolfgang. "So to create joy, motivate people with something that makes them elated, curious or something that creates surprise and makes them emotional. Take them out of their comfort zone. Now more than ever, customers need to be touched mentally, by something interesting making its way into their brain." As the touchpoint is totally different for every person, Wolfgang explains that the main mission of the retailer today is to get the exact information that they need from the client.
"You have to know what drives your customers," Wolfgang says. "If you are close-minded, how can you open and understand the mind of others? Someone might come into your store, but do you know how they are feeling?" he asks. "No, you don't, but you have to try and find out so that you can give them what they need. They could have been through anything – they could be happy, mad, sad – you need to know these things and then be there for them. This will create trust and loyalty."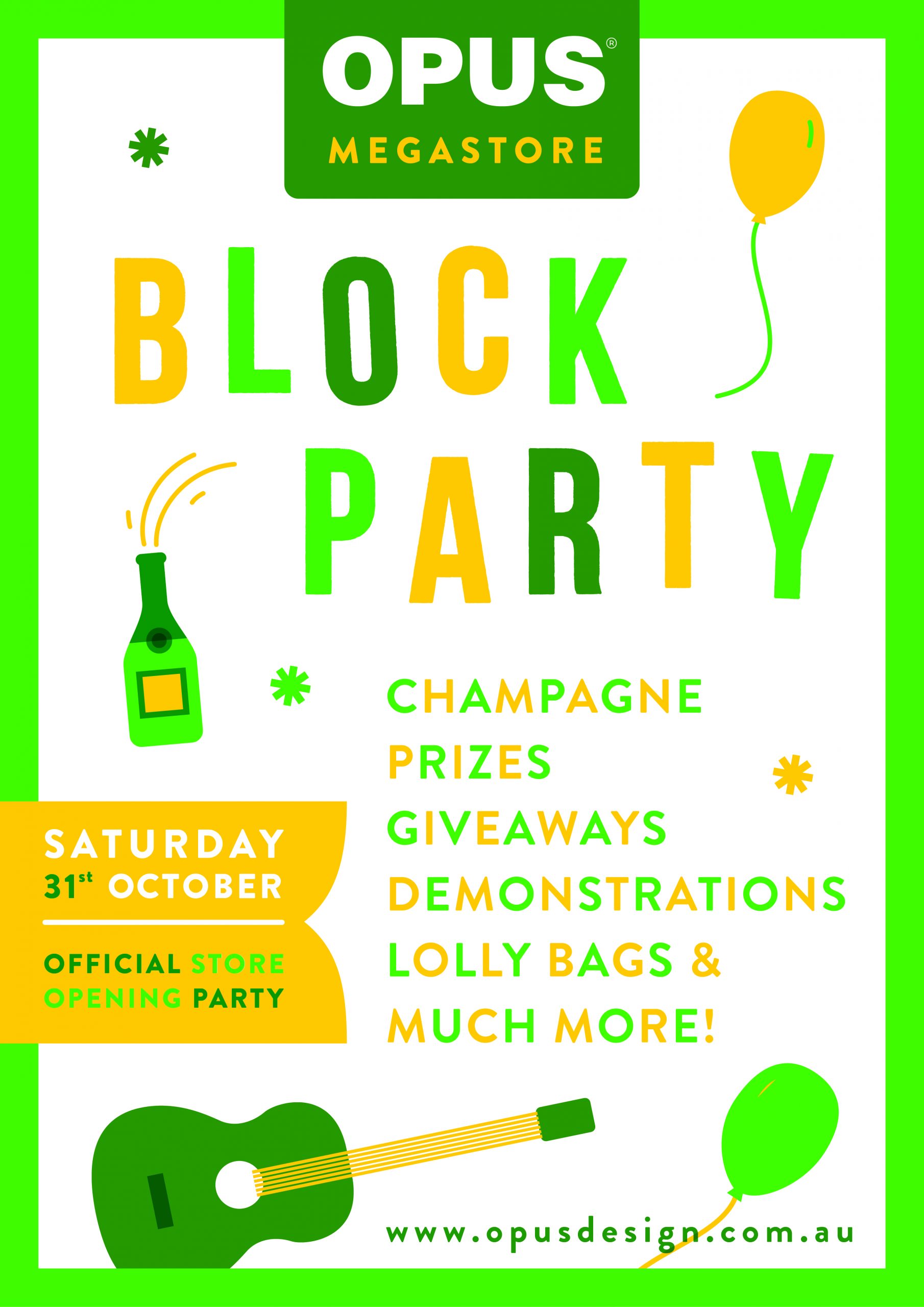 Today, with everyone living through their devices, Wolfgang says that there is no such thing as "too personal." "Trust in yourself, your brand and your product. If you are too cold or too distanced, this will result in customers rejecting you and everything you stand for. You will lose them," he says.
One battle for retailers is getting people off their smart phones and paying attention to what is around them. Again, Wolfgang recommends the element of surprise. "Give people something that they weren't expecting and you will capture their attention," he says. "Create something that will make people stop, look and think. Spark some different feelings and ideas that they are not accustomed to feeling or thinking, and you have distracted them from their own life enough for them to pay attention to you and your store."
One thing that didn't change in 2019 was that stories are still pivotal to success in retail.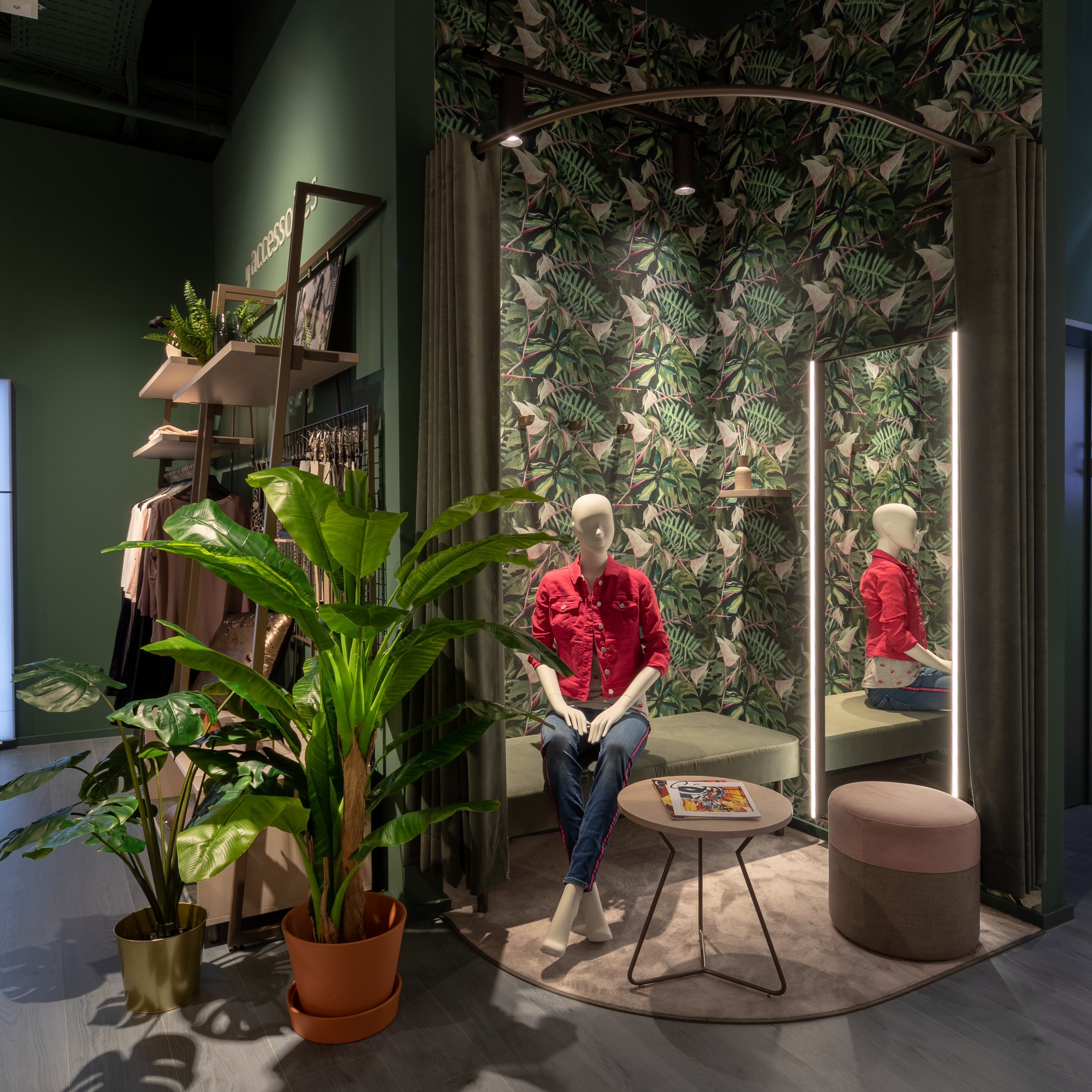 "Think of some new stories for your store," says Wolfgang. "For instance, bring green and nature into your store and people might think: 'I can breathe! I can relax. I am free.' Bring old art and some history into your store and a customer might feel as though they are in a museum – and they are filled with wonder and a need to learn."
People are searching for something unique and authentic, so touch their emotions. "A store is no longer a store," Wolfgang says. "As a retailer, you have to go beyond selling products – you should be a purveyor of style, emotion, hospitality and service. You need to create an emotional journey that people want to go on."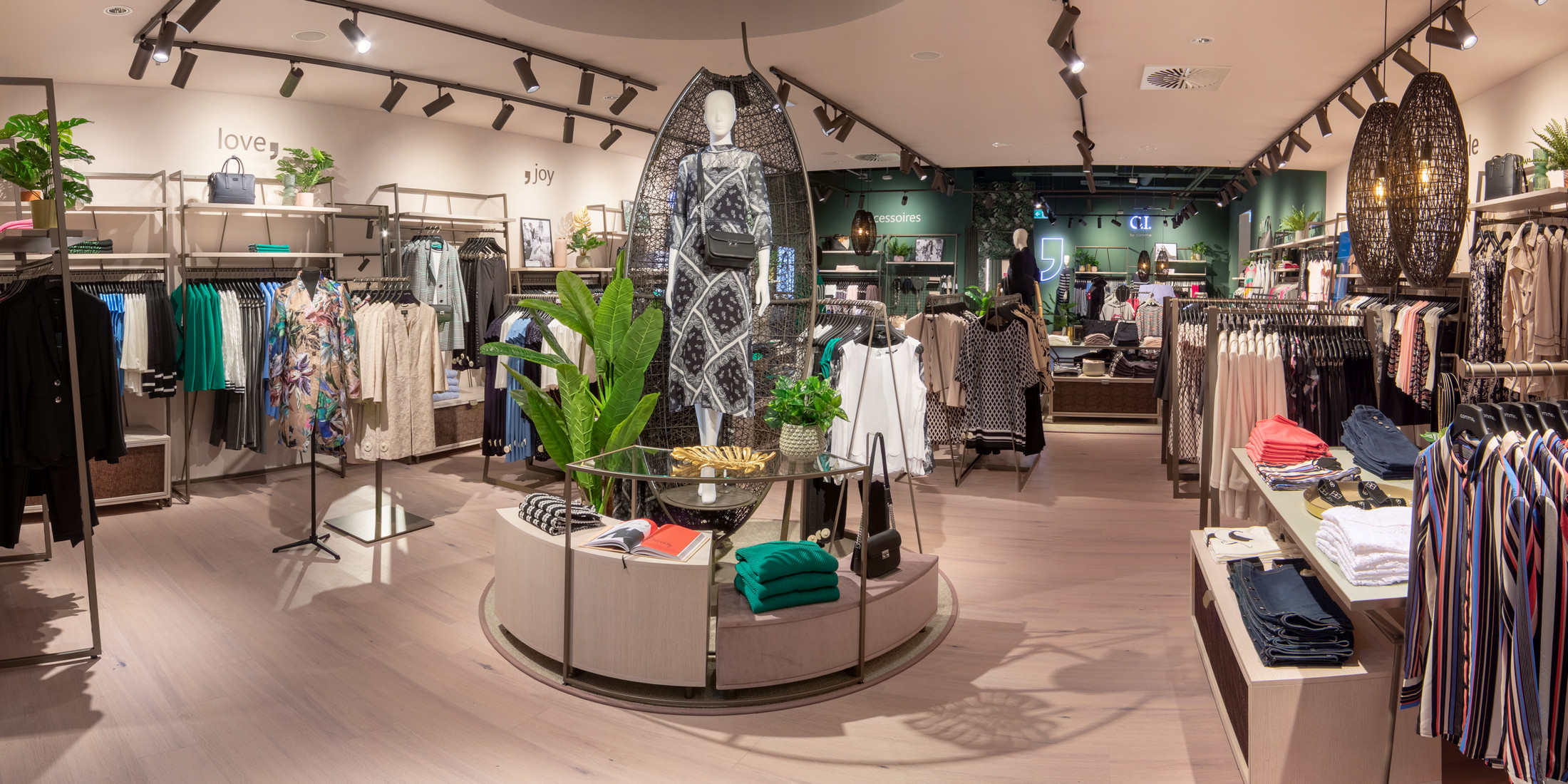 For more Inspired magazine articles, continue reading on the Show blog or download pdf's of current and past issues on the IHA website.