Fostering innovation and excellence in housewares retailing throughout the world.

Excellence in Retailing
IHA Global Innovation Awards (gia)
gia – the IHA Global Innovation Awards program – is the world's leading awards program honoring overall excellence, business innovation and creative merchandising in home goods retailing.
gia Retail — 20 Years of Excellence
View the Global Honorees & national winners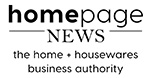 Description
While unique may describe The Butler's Pantry, it also sums up owner Jamie Butler's career in the housewares industry. The business started a bit unconventionally — not in a brick-and-mortar location nor online, but in a fully stocked truck that became a staple at the local farmer's markets. Butler then teamed up with her local gym to showcase tools, gadgets and cookware at the beginning of Boot Camp challenges the gym held several times per year. Brides also shopped the truck for their registry, then Butler would take it to their bridal showers — a one-stop shop for guests and a conversation piece, too. Butler took the truck to outdoor events, parked it on roadsides and brought it wherever she felt she could build a clientele.
A brick-and-mortar location opened in 2015. Through the past five years in the store, Butler has charted a course that may be a bit unusual for some. But, her constant innovation and desire to suit the evolving needs of her customer base — from product mix to store activities — is what keeps driving her business forward.
National gia sponsors make evaluation forms and instructions on how to participate available to any home and housewares retailers wanting to be considered a gia candidate in his/her country. gia candidates must be a financially stable home and housewares retailer being in business for at least two years. An evaluation form must be completed that addresses the following retail business criteria:
Overall mission statement and strategy
Store design and layout
Visual merchandising, displays and window displays
Marketing, advertising and promotions
Customer service and staff training
Innovation
In addition, gia candidates must submit a portfolio with visuals of their best merchandising settings.
All national winners and global honorees are extensively honored during The Inspired Home Show®, including at the gia awards dinner and at a special gia display at the Show. In addition, gia winners can receive extensive publicity in the national and global housewares trade press.
Retailers located in countries with a national gia sponsor are encouraged to contact their respective sponsor to be considered for the national gia award.
Retailers located in countries without a sponsoring trade publication should contact Tina Genualdi of the IHA for advice on how they can participate in the gia competition.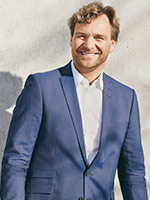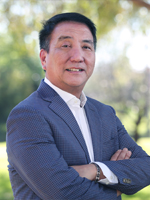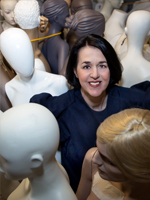 Henrik Peter Reisby Nielsen