IHA gets acquainted with Emma Rose, CEO and founder of Final, a new company that emerged just a year ago. A first-time Show exhibitor, Final offers alternatives to common single-use plastic products: small steps toward sustainable solutions to big problems. Emma and her team of mermaids will explain their mission in booth N8141 at The Inspired Home Show 2020 in the Discover Design Expo.
Emma Rose, 33, has a master's degree in environmental management and sustainability from Harvard University. She worked in waste minimization at Los Alamos National Laboratory in the pollution prevention department before becoming a straw-trepreneur. While attending the University of California – Santa Barbara, Emma and her friends started a non-profit called Save the Mermaids, an environmental education program to educate children on the harmful effects of single-use plastics.
In 2015, Emma presented a TEDx Talk on the harmful effects of plastic straws on our oceans and environment. Then in 2017, Emma started working on FinalStraw in hopes of creating a convenient, durable alternative to single-use plastic straws. She introduced to the world an easy-to-clean stainless steel straw that folds into its handsome on-the-go container.
Emma Rose, tell us about how your company was founded.
FinalStraw launched on Kickstarter in April 2018 with the earnest goal of raising $12,500. The product struck a chord. In a matter of weeks, the campaign raised $1.89 million! The momentum hasn't stopped. Since launching, we've prevented approximately 70 million single-use plastic straws from entering the environment.
We started Final with FinalStraw, but we're not stopping there. We're developing an entire line of Foreverables, products designed to replace single-use plastic and last forever. It's our mission to create reusable, responsibly made products that reduce the need for single-use plastics, empower individuals to change their buying habits and raise awareness about the impacts of their everyday decisions.
Where is your company based? How is your creativity influenced by your local landscape?

The Final squad works entirely remotely and is spread across the country. I spend time in Santa Barbara, Calif., Santa Fe, N.M., and Whistler, Canada. Like most mermaids, I'm drawn to the ocean so it's no surprise that I spend most of my time in sunny Santa Barbara. But my love for fresh powder and the adrenaline rush I get skiing down mountains bring me back to both Santa Fe and Whistler every year. The thing about plastic pollution is that it's everywhere—in the mountains, the desert and the ocean.
I found my passion in sustainability while studying at the University of California – Santa Barbara. While walking around campus, I felt as if I was drowning in a sea of single-use plastics— straws, cups and water bottles. After college, I traveled to Thailand where I saw beautiful remote beaches covered in plastic straws. This experience opened my eyes to the impacts of plastic pollution and gave me a burning desire to find a solution to this global problem.
While working at Los Alamos National Laboratory, I watched various materials being wasted day in and day out and couldn't help but wonder if there was a better way. So, I quit my job to work on my dream: to create fun alternatives to single-use plastics.
Was there a pivotal event or product that propelled the early success of your business?
Timing is everything. If we had launched our Kickstarter even six months earlier, we would have heard crickets. The zeitgeist to eliminate single-use plastic from our culture has never been so powerful. It was a single straw that captured the attention of local governments, but we've seen the movement grow in some communities as plastic bags, cutlery, to-go containers and cotton swabs containing plastic are being banned. People are looking for tools to help reduce the amount of single-use plastic they use — we provide them with solutions.
Where do you find inspiration when designing new products?
I find my inspiration in my daily life. When I walk my dog, we're always scanning the ground for plastic trash. Every time I pick up a piece of trash, I also see it as an opportunity to create a more sustainable product that doesn't litter the environment. I do everything I can in my daily life to avoid single-use plastic, but the fact that we live on a plastic planet is what made me realize that the opportunity to create more sustainable products was out there. I am constantly asking my friends where they have trouble eliminating single-use plastic in their lives so I can take their needs into account when creating products that will really serve people.
Are there any specific designers, places or eras that influence you?
Apple is a big inspiration when it comes to design. They create beautiful products that convey function while maintaining aesthetic. But our inspiration comes from more than just design. We also look to brands using a sense of humor to convey their messages. As for an era that influences me, I'd have to say the 1980s—I love the radical designs, abstract lines and bright colors.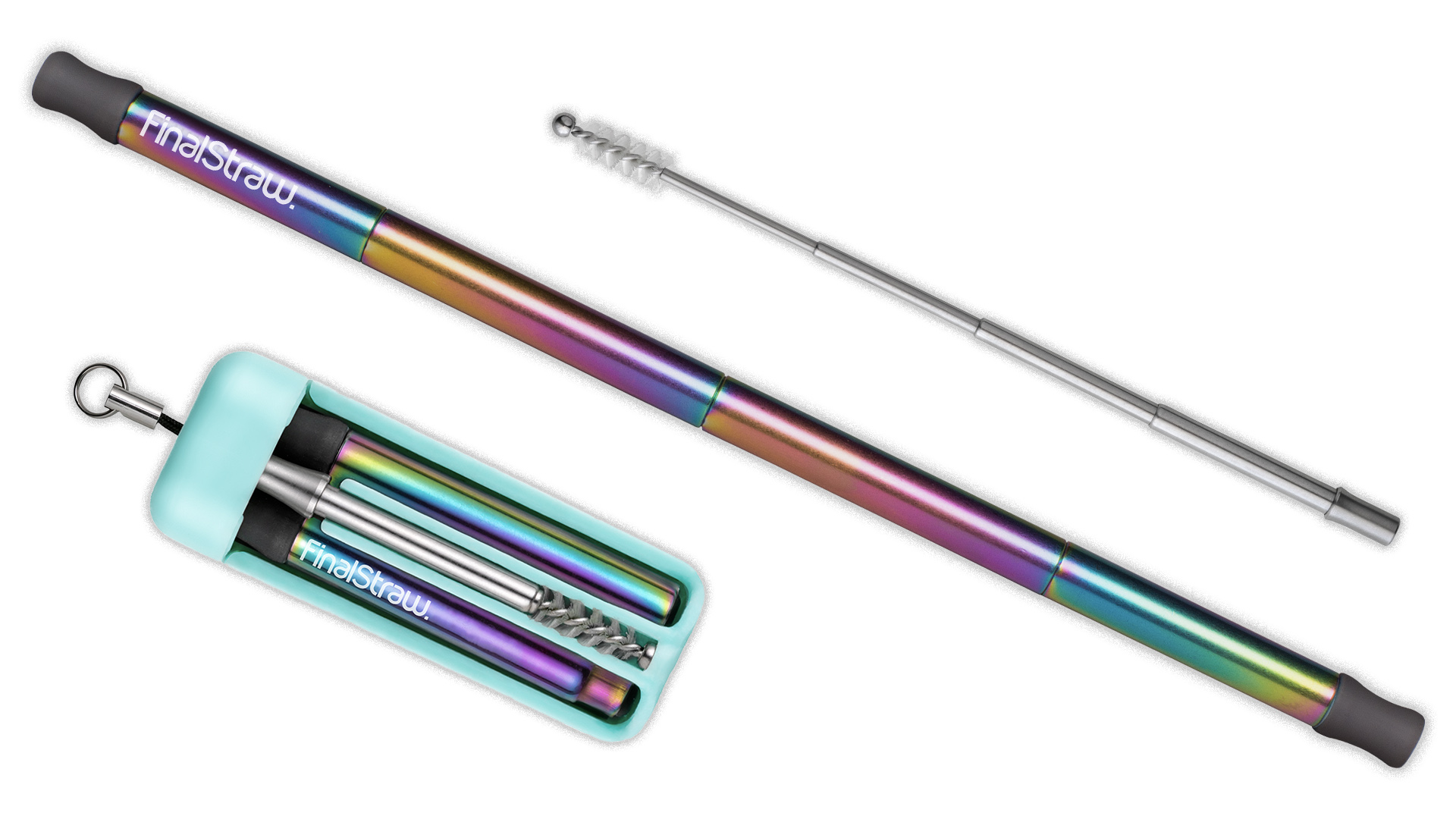 How do you choose which idea to take to the next step?
I am my own target customer and I live as plastic-free as possible. When I'm choosing an idea to develop, I like to reflect on what kind of plastic products are hardest for me to avoid.
How do you identify the key user audience for your products?
We're not trying to target environmentalists, that's not what this movement is about. We have one planet to live on and we've been treating it like trash for a long time. We need to change. Our products are created for anyone who realizes this is our only home and we need to treat it with respect.
Is there an approach or look that joins the functionality, form or emotional appeal of your product line?
For a long time, I thought the best approach to eliminating single-use plastic from the waste stream was to stop using single-use plastic. It took me years to realize that in order to make change you can't restrict something—you you must provide an alternative. While some people are just fine skipping a straw, others aren't. But in order to revolutionize the way people use single-use plastic, we must create reusable alternatives that are convenient, well-designed and beautiful. The products need to provide users with an elevated experience. That's where we come in. We offer people a product that will allow them to make a difference and live a more sustainable life. They don't have to plan ahead to remember to take their straw with them, because it's at their fingertips—attached to their keys.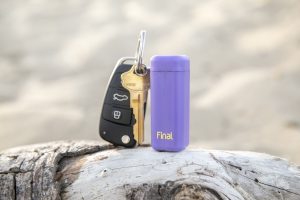 How do you use social media?
We use social media as a force to create a community of individuals who can interact with each other and discuss tips and tricks to living a more sustainable lifestyle. It's about more than just memes. We're trying to bring people together so we can broaden the discussion about single-use waste and create a larger ripple effect.
Where are your products manufactured?
Our products are designed with love in California and manufactured responsibly in Shenzhen, China at a facility recognized for its efforts in minimizing the carbon footprint. They're experts in the eco-friendly drinkware space and are audited by a third party for health and safety. The facility is also certified by the International Organization for Standardization and the U.S. Customs and Border Protection Customs Trade Partnership Against Terrorism.
How do you see design's importance in our industry as it moves forward?
Waste is a design flaw that I want to fix. Plastic isn't the problem—it's an amazing material that was designed to last forever and has advanced science and medicine in incredible ways. The problem is that we use it for single-use items. As people become more aware of the plastic problem, a greater variety of innovative designs are being introduced. Reusable, sustainable products that are both stylish and convenient are capturing people's attention.
Can you give us a preview of what you will be showing in your booth in Discover Design?

FinalStraw will introduce its new companion: FinalFork!
–––
Thank you, Emma Rose, for telling us about how your "last straw" moment led to the creation of the FinalStraw. Looking forward to seeing your mermaids demonstrate how to "Suck Responsibly" in your booth N8141 in Discover Design. See you in March!
See the mermaids explain Final's products by visiting www.finalstraw.com
Discover Design is the premier destination at The Inspired Home Show for trend spotters who make design their priority. Retailers looking for the unique will find nearly 150 design leaders in the Discover Design Expo located at the front of the North Hall. The Discover Design Gallery in the Grand Concourse Lobby will premier an exciting new format to display select exhibitor products.
Anchored by popular brands such as JosephJoseph, Kikkerland and Charles Viancin, Discover Design welcomes new exhibitors, including Klean Kanteen and ashortwalk ltd., and introduces 12 emerging companies in the Design Debut incubator. Additional fresh offerings from veteran design-focused exhibitors such as French Bull and Dreamfarm will also inspire your choices for the coming year. Find more information on Discover Design exhibitors online.