We speak to Melissa Maker – cleaning expert, business owner and the star of YouTube channel Clean My Space – about recent developments in social media, how retailers can work with influencers and new approaches to marketing.
by Michelle Hespe 
"When it comes to business, Instagram is the social platform that retailers need to be on," says Melissa Maker. "In fact, it is detrimental to your business if you aren't."
One of the latest trends sweeping social media is Instagram Stories, an app where users' content can only be seen for 24 hours after posting. Stories also allows users to add text, drawings and emoticons to their images or videos – and filters and augmented reality (AR) stickers can also be applied. The images and videos can then be displayed in a sequence and appear in the feeds of those following the user. In Stories you can skip ads in between the content and swipe up, which allows the user to jump from the Instagram platform to the website of the person or business who is posting. Which makes for a great marketing and sales tool.
"This is a great way to cultivate and maintain a relationship with a consumer when they are not in your store, when they are not in front of you," says Melissa. "It's about brand persona building – like someone showing you little pieces of what they have to offer – a glimpse into their life or business."
Using Instagram Stories
If a retailer has not yet moved into the Stories realm, Melissa recommends looking at the stories of businesses that are complementary to their own. "By using Stories, you are adding to the liaison with the consumer and the brand," she says. "That ongoing conversation is what will keep your business top of mind. It puts your content in front of someone's face, wherever they are."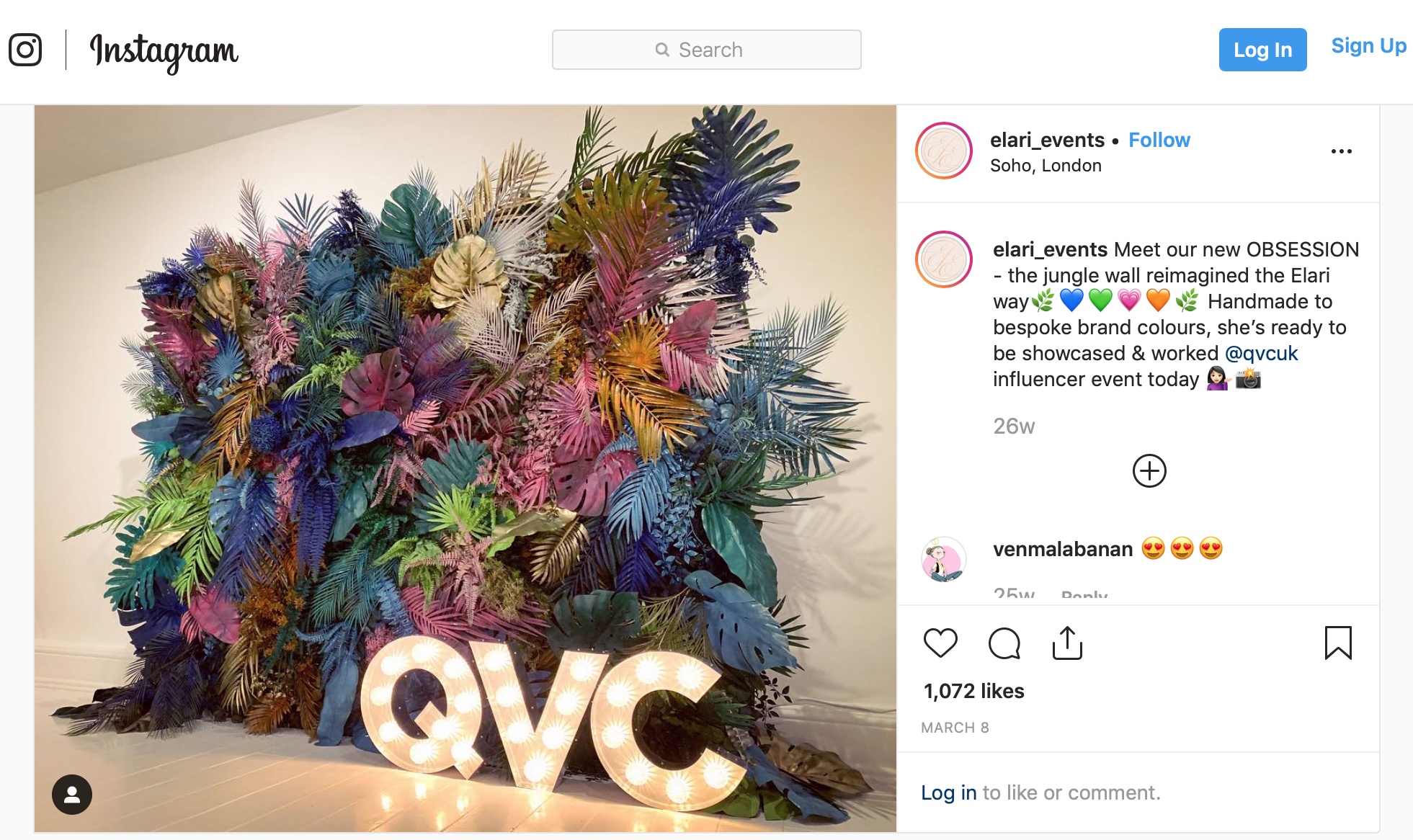 Melissa uses one of her favorite local boutiques as an example. "I love this little boutique in Toronto and follow it on Instagram," she explains. "The owner and staff are always putting up new Stories, so I know what new products have just come in, when they're having sales, when they are hosting an event, and I can swipe up if I want to buy something."
Instagram polls are also a useful tool for retailers. You can upload two photos of a dinner set for instance, in two different colors, and ask users which one they prefer. "By doing this, the retailer learns more about their demographic," Melissa says. "You can ask things such as 'What is your perfect Christmas table?' It's a great way to do market research and know exactly what to order and stock."
Via this method, retailers can speak directly to their customers – a staff member can show off objects they've just unpacked, it could be anything from scatter cushions for a bed to a bathroom storage set, and then show people how to style them. "It doesn't have to be a fancy video," Melissa says. "Just show your followers how to incorporate new products into what they already have in their home and they'll love the advice. Talk them through it like a good friend and they'll keep coming back"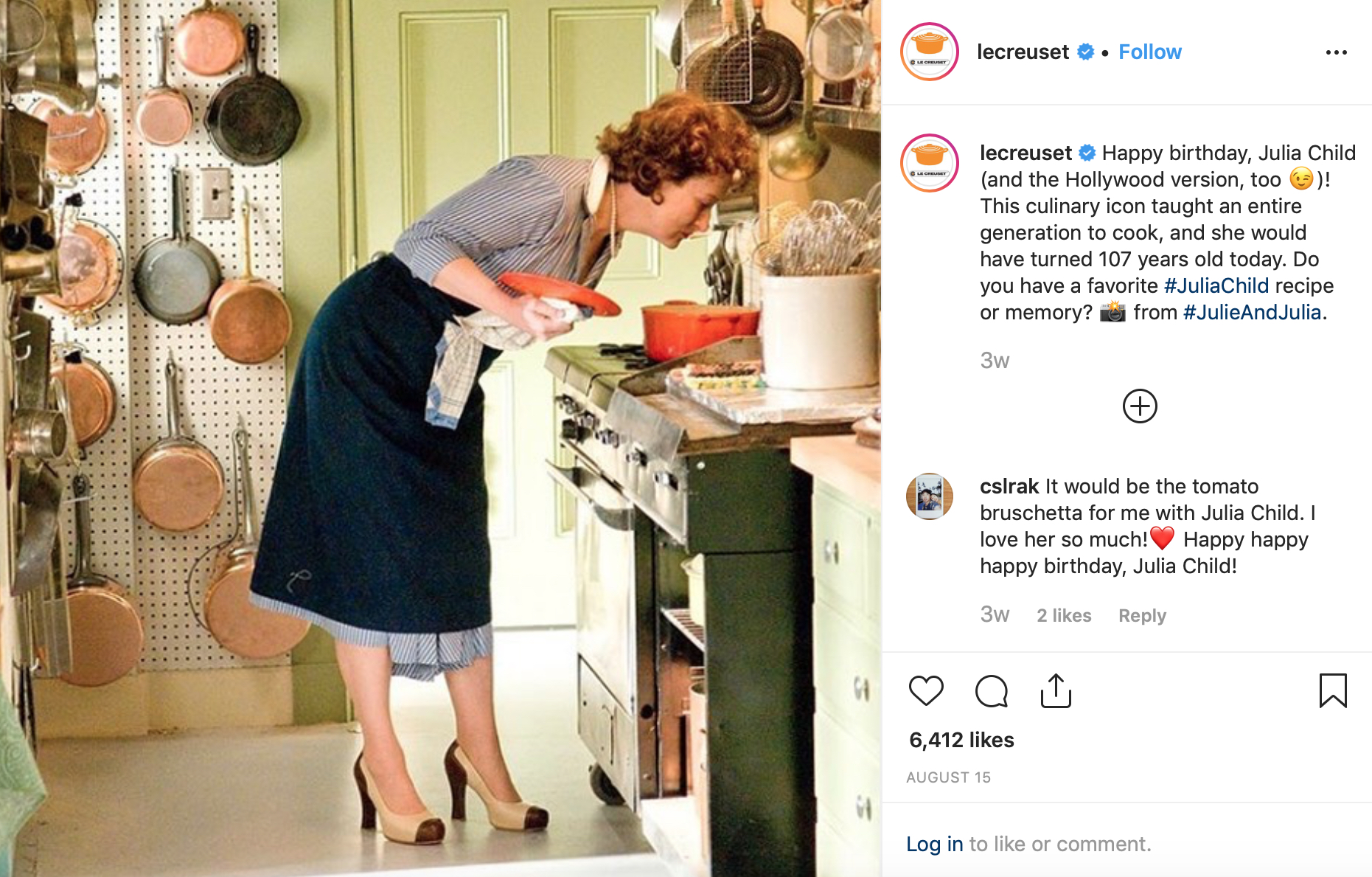 User-Generated Content and Swiping Up
Melissa also recommends sharing user-generated content. "That can be fun," she says. "As an example, you might say to your followers "Show us a photo of your favorite Le Creuset pot while in the thick of things in the kitchen and you could win a cutlery set." People share their photos, and they tag your store. The store then responds and thanks the user for sharing their photo, commenting on the photo. The user is happy with their five minutes of fame (and maybe even a prize), and, meanwhile, it's a lucky break for the retailer as they are receiving great free content that they didn't have to take the time and energy to create, and the sharing of their product. It's a two-way street!"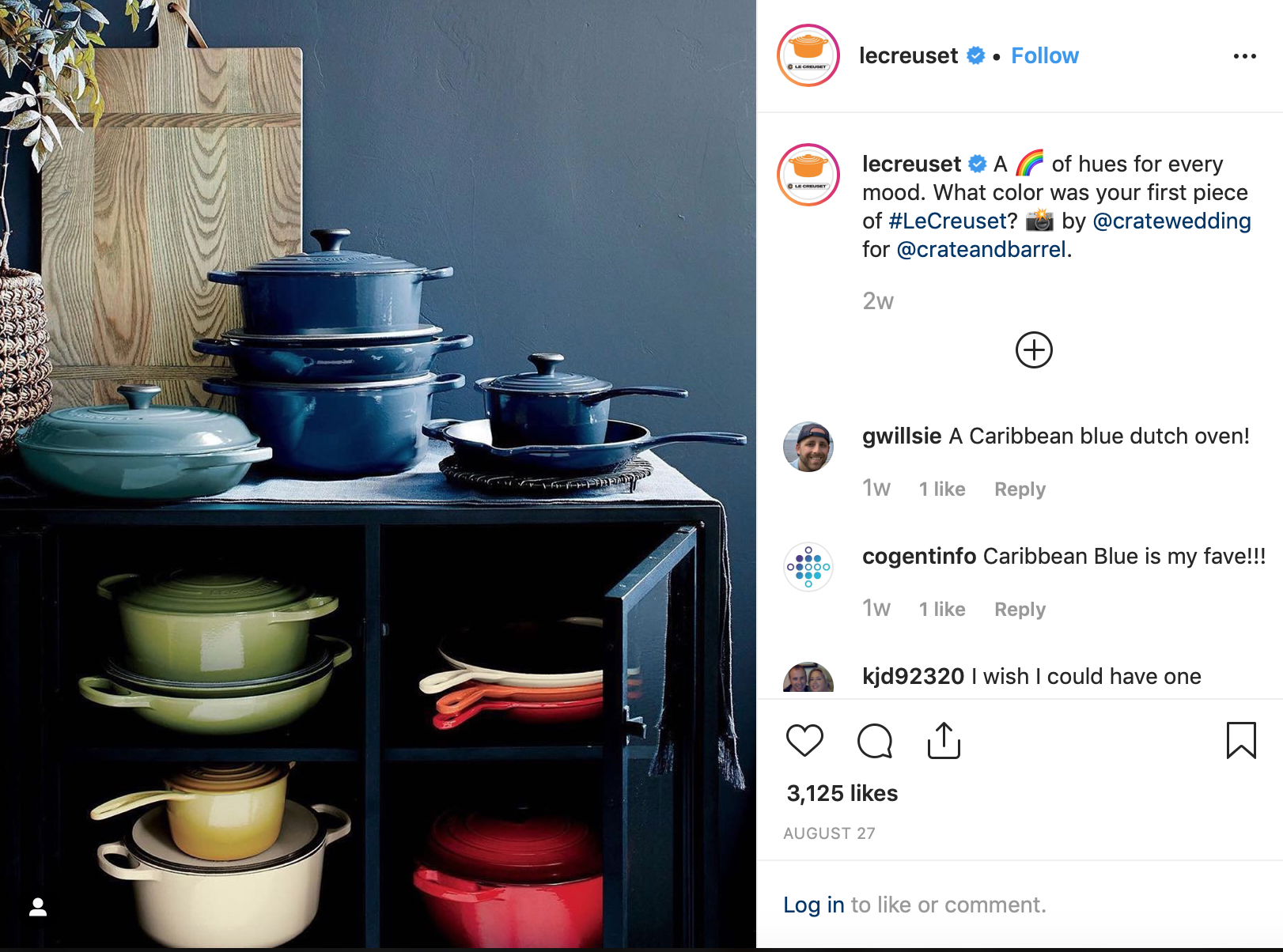 "Swiping up" on Instagram is also a fantastic marketing/sales tool for retailers. "It takes followers right to your website and turns them into customers," explains Melissa. "When someone likes a product being shown off on a story, they can swipe up and it takes people off the Instagram platform and on to your website. If you have just recorded stories about unpacking a new line of dishes for the shop that you have up on your website, generate a link to the page that you have the dishes available at and create a swipe up link to that very page when you are sharing your stories. It takes seconds to do and costs nothing."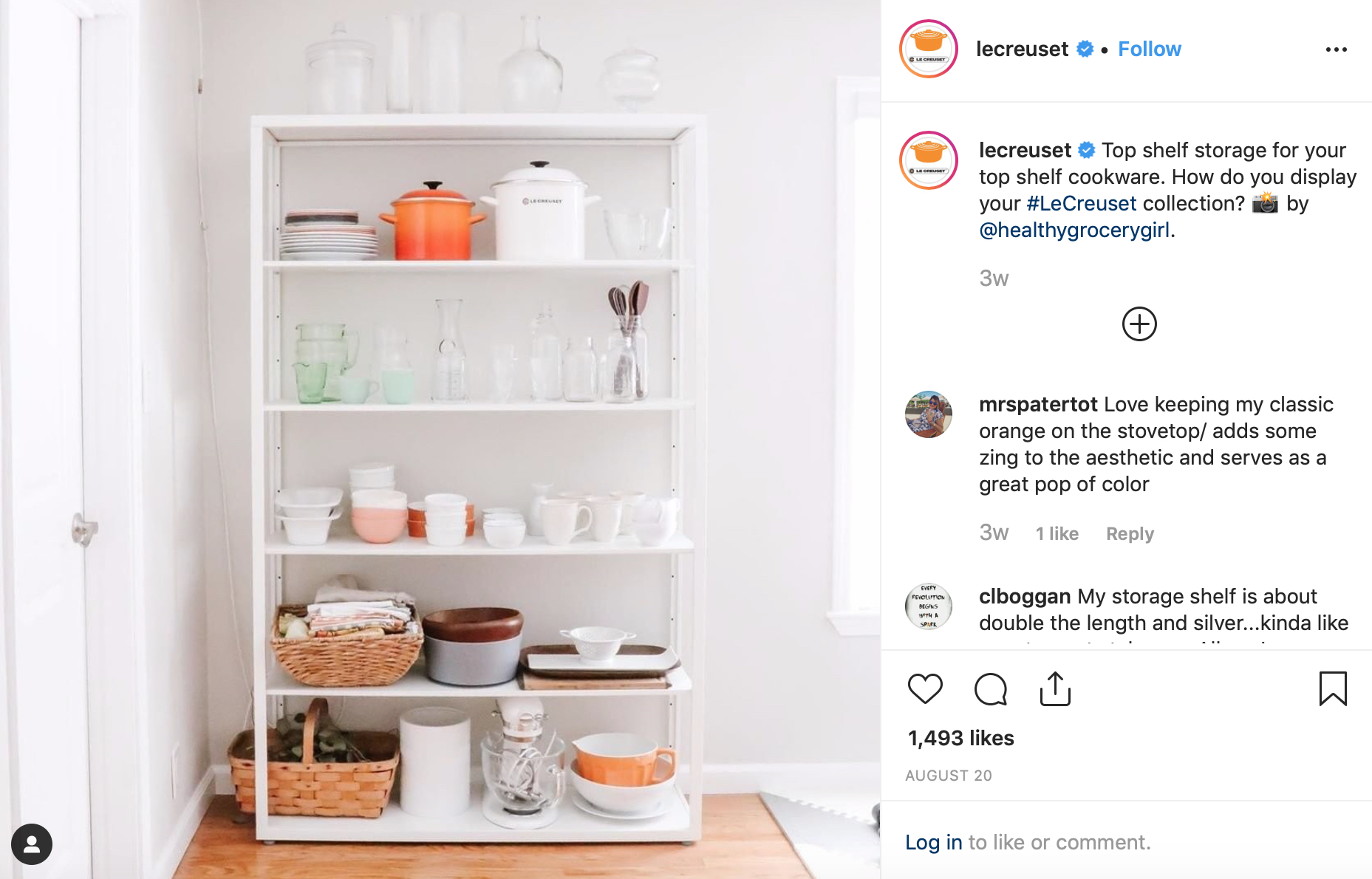 In-Store Tours & Step and Repeat
Conducting in-store tours on social media is another way of creating engaging content to get the attention of potential customers. When you walk into a physical store, you'll see staff merchandising – doing things such as creating great table settings or making up a lovely looking bed.
"Tours are a really good way to get people's senses engaged, and you can do this on Facebook or on Instagram," says Melissa. "Show your followers how beautiful they can make a dining room look. Take them into corners of your store and show them things that they might otherwise miss. Use this as an Instagram story. I might not notice that blouse that really suits me on a rack in the corner for instance, but if someone pulls it out and shows it to me, I might go – 'Oh, I like that.' Then I can swipe up, buy it and have it sent to my home. You can also do 'Instagram TV' which is live Instagram without the 15 second (or so!) time limit. You can do a tour and have that IGTV spot live on your Instagram account for people to see and enjoy long after you have filmed it."
Melissa says that Step and Repeat set-ups are also becoming popular in retail. Previously, these branded backgrounds that guests and celebrities stand in front of to have their photo taken were only used at events. "Retailers are now using this powerful method for marketing," says Melissa. "It's perfect for Instagrammers. You set up a great backdrop, like a kitchen setting, and customers can stand in front of it holding their favorite vase or pot and they have their photo taken and post it on Instagram.
It's all about creating a moment that people want to share. Give people something to talk about and they'll share it and use your hashtag. Also encourage others to use your hashtag. For retailers, it's not hard to do. Just ask customers to take a photo at your step and repeat, post it and follow you on Instagram (a simple chalk board with instructions often does the trick). It's a simple way to drive engagement and grow your Instagram followers. And it's more likely if they are following you, that they are going to purchase from you."
Immersion Events & Influencer Kits
Immersion Events are another relatively new and cost-effective marketing tool for retailers. A retailer can hold a party for local influencers – such as people in styling, food or product reviewing, editors – anyone who has a big following.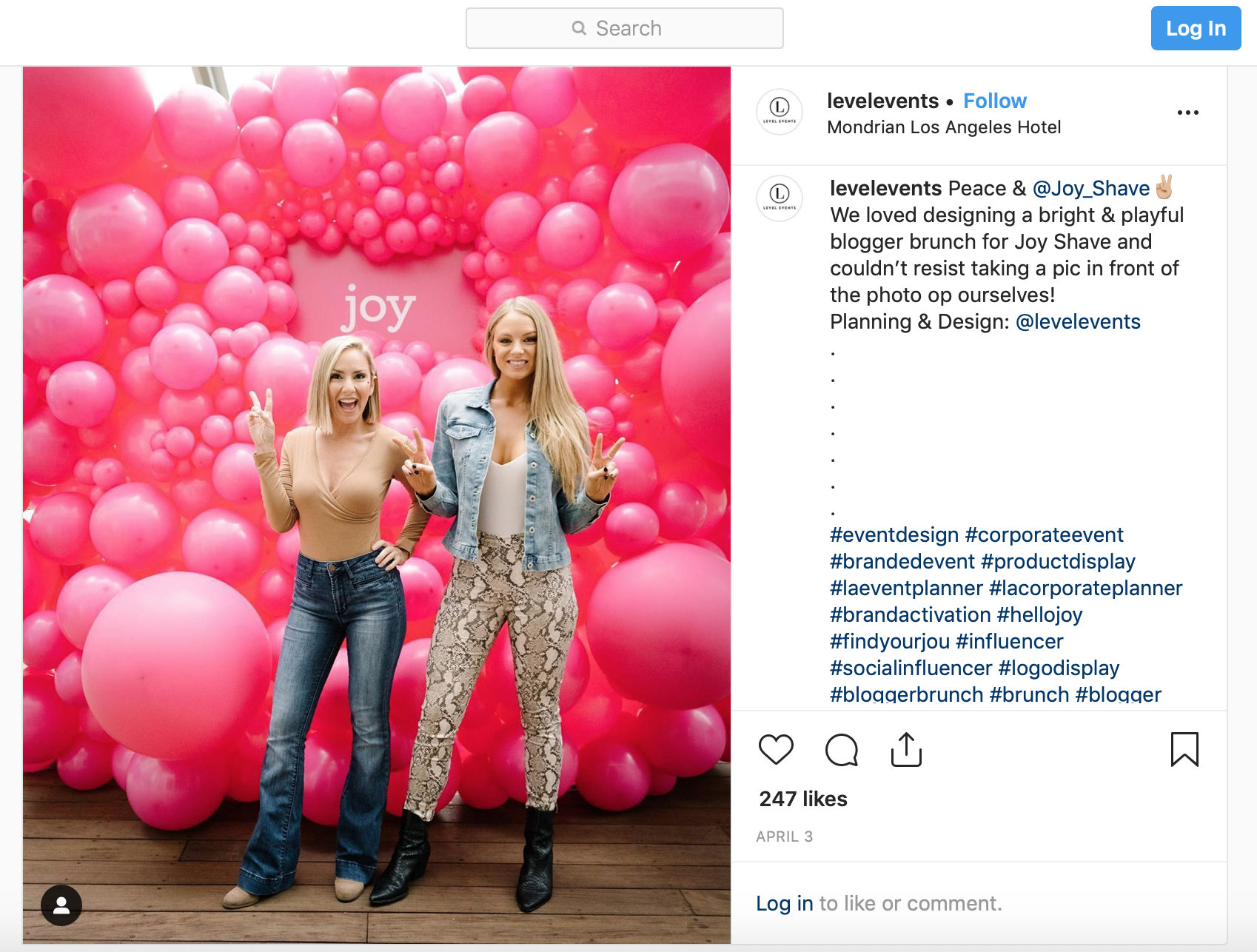 Melissa recommends reaching out to them through direct message on social media and let them know that you are having an event at your store and you would like them to come. You can manage the event yourself or hire a PR company to run it. "Give them a reason to go," says Melissa. "Such as good wine, great food, a little something nice to take home. Create excitement over a new product such as a new line of cookware by giving followers an in-store tour and show them what they'll see at the event. Hype it up. If it's a bunch of food influencers for instance, hire a chef to show them how to cook a meal and then have that chef cook for them. Give people a great experience while sharing your key messages."
Influencer Kits are another relatively new trend. This is when a retailer packages up a new product in a lovely box with nice wrapping, a handwritten message on a card including a reminder to hashtag the store it came from, with key messaging. This is then sent to selected influencers.
"For instance, I might receive a cool Spring Cleaning Box. In it there might be a beautifully scented dish soap, a microfiber cloth, a pair of fun sunglasses and a candle. The idea is that the influencer receives the gift, loves it, takes a photo of the products, shares it and thanks the shop by @mentioning and hash tagging your store."
Melissa's recommendations are modern, social-media-driven ways for retailers to engage customers and market products in an exciting fashion. "As a retailer you need to find a point of differentiation – from other stores and from large online retailers like Amazon," she says. "You need to give people exciting reasons to come to you, so you should be using tools such as Instagram stories to create a sense of community, cultivate a deeper connection to your shop and your brand and show the personality of your store."
For more information on Melissa and Clean My Space, click here.