Innovation Theater
Offering Expert Perspectives to Guide Businesses in the Housewares Industry
The Innovation Theater is conveniently located just steps away from the new Hall of Global Innovation in the Lakeside Center lobby. Topics include intellectual property protection, brand building, consumer purchasing tracking, lifestyle trends and design forecasts.  The presenters bring important, leading-edge information and personal contact that will trigger "ah ha moments."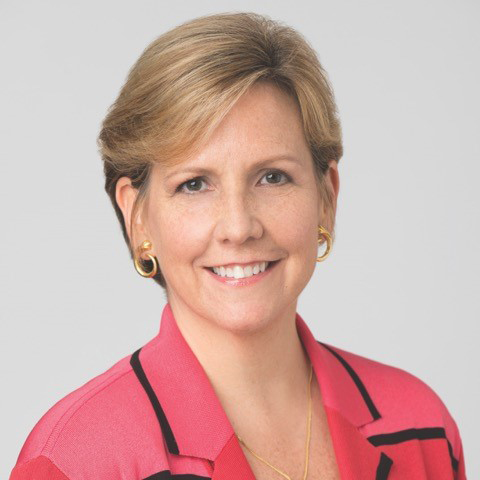 Maureen Azzato
Master of Ceremonies
We're excited to announce that Maureen Azzato, Program Director at Worldwide Business Research (WBR), will be the emcee at this year's Innovation Theater!
The Schedule
2021 schedule will be announced early next year. Stay tuned!
11:30 AM - 12:20 PM
How Authentic Health & Wellness Efforts Help Build Trust and Relationships with Customers
Kim Kirchherr, K2 Outcomes LLC
12:30 - 1:20 PM
Innovating a Family Business: Retail Evolution in the Columbian Market
Susana Cheng, Miscelandia
1:30 - 2:20 PM
Sweeping Fakes Under the Rug: Are You Turning a Blind Eye on Counterfeits?
Daniel Shapiro, Red Points
2:30 - 3:20 PM
Revolutionizing Materials: Teaming Up to Meet Consumer Demand for Sustainable Plastics
Scott Ballard, Eastman
Derek Campbell, Camelbak
3:30 - 4:20 PM
Understand the People Behind the Numbers to Position Your Brand and Drive Loyalty
Joeffrey Trimmingham & Paitra Russell, Philip Reese
9:30 - 10:20 AM
2021 Trends Impacting Householders
Kate Usher, TrendBible
10:30 - 11:20 AM
The Sale Doesn't End at the Register: Understand the Power of User Experience in Growing Your Brand
Richard Babick & Jane Freiman, Design Research; Jane Freiman, Smart Kitchen Insights Group
11:30 AM - 12:20 PM
Are There Counterfeits in Your Supply Chain?
Rosemary Coates, Reshoring Institute
12:30 - 1:20 PM
The Limitless Opportunity of Seasonal Trends
Michelle Lamb & Leigh Ann Schwarzkopf, The Trend Curve
1:30 - 2:20 PM
Leverage Category Insights to Uncover Opportunities
Peter Greene, Numerator
2:30 - 3:20 PM
Trends at the Crossroads: Sharpen Your Focus
Patti Carpenter, carpenter + company / Trensdscope
3:30 - 4:20 PM
Build Your Digital Tool-Kit to Crush Cross-Channel E-Commerce Sales
David Wilson, Zozimus
9:30 - 10:20 AM
From Digital to Sustainable: Gen Z's Impact on the Future of Housewares
Erika Sirimanne, Euromonitor International
10:30 - 11:20 AM
Millennials — Look Who's Turning Forty — And Taking Control!
Marsha Everton, The AIMsights Group
11:30 AM - 12:20 PM
Bringing It Home: Lessons from the Rest of Retail
Joe Derochowski, The NPD Group
12:30 - 1:20 PM
Winning the Name Game: What's The Story Behind a Great Name?
Stacey Kalamaras, Kalamaras Law Office
Mollie Young, Nametag International
1:30 - 2:20 PM
Inspire Customer Engagement Through Creative In-Store Events and Activities
Carol Schroeder, Orange Tree Imports
2:30 - 3:20 PM
Tabletop 20/20: What it Takes to Increase Sales and Profits in a New Decade
Laurie Burns, Tabletop Industry Expert
Allison Zisko, HFN
3:30 - 4:20 PM
Secrets of Success from Award-Winning Global Retailers
gia Judges Wolfgang Gruschwitz, Scott Kohno, Henrik Peter Reisby Nielse, Anne Kong
9:30 - 10:20 AM
How to Successfully Launch a Smart Home Product
Ken Kerry, Script to Screen
10:30 - 11:20 AM
Insider Tips for Creating Attention-Getting, Sales-Driving Displays
Amy Meadows, Windows Matter
Don't Miss The Inspired Home Show!
Attend the world's premier home + housewares show in Chicago this March.
For questions about the Innovation Theater, contact Vicki Matranga.