by Michelle Hespe
Central Department Store's mission has never wavered, it constantly strives to be the most-loved store in Thailand. By the looks of things, this gia honoree has achieved and continues to maintain that impressive position.
For more than 72 years, Central Department Store has upheld its founder's mission of maintaining "a commitment to contributing to Thailand's prosperity and enhancing the quality of life of its people." The store is a world unto its own where co-living, co-dining and shopping is the name of the game.
"We have created a bond with our customers – placing great importance not only on their needs, but also on their preferences through an ever-changing competitive landscape," says Natira Boonsri, president of Central Department Store. "We are a second home that transcends generations."
By leading the way with innovations in Thai retail, Central Department Store has evolved with its customers, offering a seamless lifestyle shopping experience through a network of stores. "Our ever-expanding digital channels and our customer engagement platforms – e-commerce, social commerce and e-ordering – fulfill our modern-day vision to be the best omni-channel retailer in Southeast Asia," says Natira.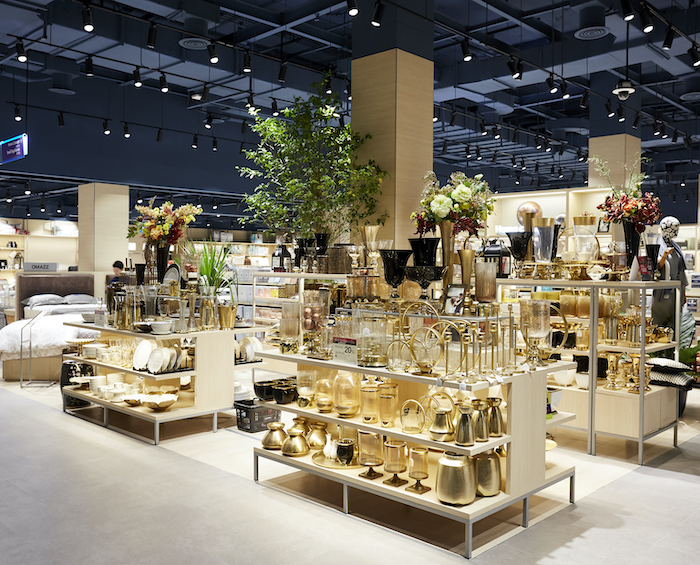 "The CEOs of Central Group and Central Retail lead the way in fulfilling this philosophy, with constant innovations in our omni-channel platforms. I truly believe in this philosophy, and our entire team at Central Department Store are fully invested in concentrating on a customer-centric omni-channel mindset."
Everyone working for Central Department Store follows the brand's guiding philosophy that shopping today is no longer a mere transaction between sellers and buyers, but rather an interactive experience. "We have therefore allocated some of our selling space to more lifestyle-inspired elements," explains Natira.
For example, the store's Living House concept is the latest implementation and iteration of this retailing approach. It's a beautifully designed "co-living and co-eating" space where home merchandise and Michelin Guide Thai street food and other food and beverage offerings merge seamlessly together, creating a home-like environment for families to enjoy.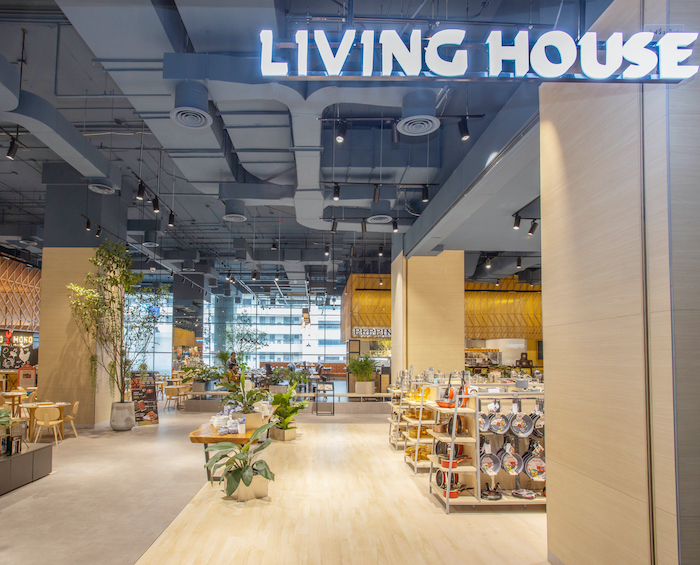 In order to engage families and customers of different generations, Central Department Store frequently hosts cooking demonstrations and workshops by famous chefs and other activities that are shared on social media. Live music and mini-concerts in the Living House area further entice customers to spend more time in-store.
"We converted 35% of our home department space into eateries, yet sales have increased by 20% and sales per square meter have increased to as high as 75%," explains Natira. "We plan to add more eatery selections and adjust our merchandising to include more high-end brands in order to cater to our target customers."
Central is constantly innovating and staying on top of mind of its customers. In 2019, the store launched a hugely successful campaign that was a fresh take on its signature "Central Midnight Sale." Natira and her marketing team, along with a reputable advertising agency, brainstormed several ideas that they believed would capture the attention of millennials and office workers. "We decided to do this via a viral story-telling video series embedded with everyday humor," she says.
In 2018, the first video entitled "Work Hard, Shop Harder" and was introduced, followed by "Don't Die Till That Day" in 2019. The videos were a hit, rapidly gaining over 3 million views and 14,000 shares. This led to the campaigns garnering numerous awards including the Gold Award Film from Ad Stars 2019 from South Korea and three Silver Awards from the Advertising Association of Thailand, and an amazing 40% increase in sales during the campaign period.
"Our customers are our top-most priority – whether they are here for one visit or are regular visitors," says Natira. "Central is a store where the staff and other people are like family for them. It is a place of coming together where memories are created."
To provide customers with the most enriching service and experience, Central Department Store has pioneered a detailed "Customer Service Excellence" training program and refresher course for floor staff. It focuses on training, concentrating on customers' individual needs, and proactive servicing. "This all leads to creating a memorable shopping experience, and since the program's roll-out, our customer compliments have increased 25% with corresponding complaints dropping by 12%," explains Natira.
To further incentivize staff, Central implemented a C-Star Awards program that gives monetary awards to sales staff who have received the most positive customer comments. "Impressive service stories are also shared on Central's Facebook Workplace to give recognition to members of staff, for all our staff to gain inspiration from," says Natira.
When it comes to the company's goal of being the most popular store in Thailand, the facts speak for themselves. Central's "The 1" loyalty program has 16 million active members, which amounts to more than 20% of Thailand's population. These members contribute to over 90% of Central Department Store's sales.
"It is our firm belief to constantly evolve with our customers, resulting in many of our pioneering innovations in the Thai retail industry. We endeavor to offer complete, unique in-store shopping moments through our products, services, store designs and lifestyle elements, that blend together in harmony with our omni-channel platforms for a seamless shopping experience," says Natira. "This ensures that our customers will always have Central in their lives; anytime, anywhere, and it also means that we remain Thailand's number one omni-channel department store and the best-loved department store for Thai people."
—
To learn more about Central Department Store, visit www.central.co.th
Sponsored and organized by The Inspired Home Show and the International Housewares Association (IHA), gia (IHA Global Innovation Awards) is the world's leading awards program honoring overall excellence, business innovation and creative merchandising in homegoods retailing. For more information about the gia retail program, the co-sponsors, or participating in gia, contact Piritta Törrö at piritta.torro@inspiredconnection.fi. Additional information on gia is also available online.
For more information about The Inspired Home Show and to pre-register for the 2021 Show, taking place in Chicago on 13-16 March 2021, please visit TheInspiredHomeShow.com.