As consumers adjust to a post-pandemic world, many are returning to in-person shopping. But it's important to remember these shoppers are dramatically different from just a few years ago. A true omnichannel approach is key, yet there are good opportunities right now for retailers who can provide the in-person shopping experiences many consumers are craving.
Excellent retailing right now is about "being innovative, daring to dream big, re-inventing your business and playing with new technology and services in a way that makes the physical store attractive to customers," says Henrik Peter Reisby Nielsen, who is CEO of Reisby Consult and an expert juror for IHA's Global Innovation Awards (gia) for retail.
Connecting In Person
For years, e-commerce enjoyed annual double-digit growth, with its biggest increase at 30% globally in 2020 at the height of the pandemic, according to Euromonitor International. But that growth was only 3% in 2022 and Euromonitor is predicting only single-digit growth for each of the next five years.
In the U.S. alone, the U.S. Census Bureau puts year-over-year e-commerce growth at 7.7% for 2022. Their tallies have e-commerce accounting for 14.6% of total sales, the same percentage of total sales as in 2021.
Today's bricks and mortar shoppers are looking for much more than product and price. Convenience and service are also important. What's more, so many want social experiences and personal connections.
One way to boost experience levels is by positioning your store as much more than a place to buy products. Retailers can build community by serving food, drinks and/or holding events around whatever their customers may be interested in, whether it's music, art, cooking, wellness or sustainability.
Scott Kohno, CEO of The Retail Element and another gia expert juror, recommends retailers think of themselves as being in the entertainment industry. He encourages owners to tell stories in-store about the background and origin of their products, to let customers participate in activities and to treat them to special events and demonstrations.
There isn't one sole prescription for connecting with in-person shoppers, says Wolfgang Gruschwitz, owner and managing director of the Gruschwitz Corporation, who also serves as a gia expert juror. He advises store owners to focus on what their customers—as human beings—are looking for. "Listen to your heart and listen to your soul," he says.
In-Store Purchases
The HomePage News 2023 Consumer Outlook Report—produced in partnership with IHA—indicates consumers are most likely to purchase many home and housewares categories in-store.
That's most pronounced for categories including cleaning tools, kitchen textiles, flatware, drinkware, and personal care/wellness, where 46-55% of respondents said in-store was their most likely place to buy. Between 31-37% said they were equally likely to purchase in-store vs online, and 11-14% said online was most likely.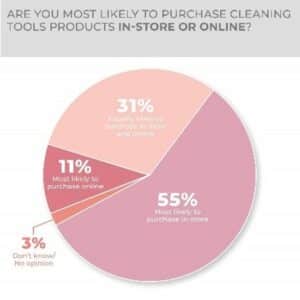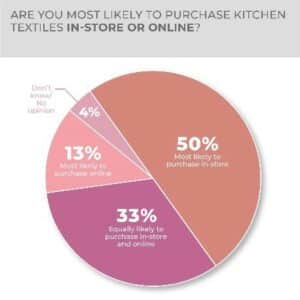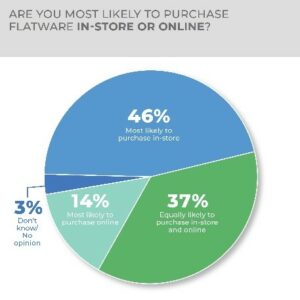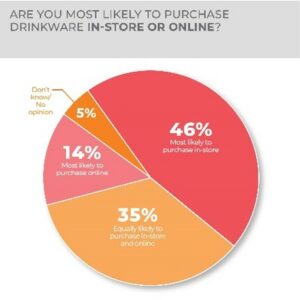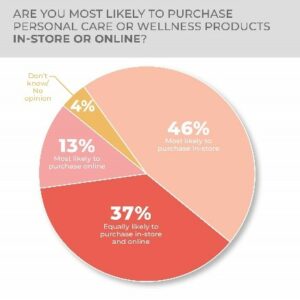 Get Ready for The Inspired Home Show 2024!