Buyers are be eager to see the latest trends and explore the world of home and housewares products. Many of the most unique and intriguing brands in global design are slated to participate in Discover Design.
Meet GLOPLAY
IHA spoke with Lily Tsubouchi, sales manager of Mira Design Corp., to learn about the four brands—Pearl Life, Takanaka, SHOLAYERED and GLOPLAY—they will introduce at The Inspired Home Show 2021.  With a showroom in New York and a warehouse in New Jersey, Mira helps small Japanese companies expand and bring their business to the U. S. While Mira Design has exhibited at our Show in recent years, 2021 will be the first appearance for the GLOPLAY line.
As Lily explained, "Our initial business in Japan produced construction signs with our glow-in-the-dark technology. We have been in that business for decades in Japan. When we considered expanding into the U.S. market, we did a great deal of marketing research and saw the great possibility of wall décor stickers for kids."
Night Light or Party Décor
"Our bright glow-in-the-dark scenes create extraordinary spaces. Much brighter than other products in the market, the patterns still shine long after dark," Lily said.
Providing a dreamy gentle glow to help children drift off to sleep, GLOPLAY also provides peace of mind for parents if a child wakes up at midnight since the stickers keep shining for five hours. Available in many patterns for occasions and holidays, GLOPLAY stickers can create a magical space as wall décor for a party and keep shining for five hours.
Stick and peel off anywhere anytime. The removable, re-attachable designs stick to any surface without leaving a mess. GLOPLAY challenges a child's creativity—move the stickers around for a change of scenery. Guaranteed to stay shining for a life without batteries, the stickers are durable, water-resistant and can be used outdoors or in the bathroom.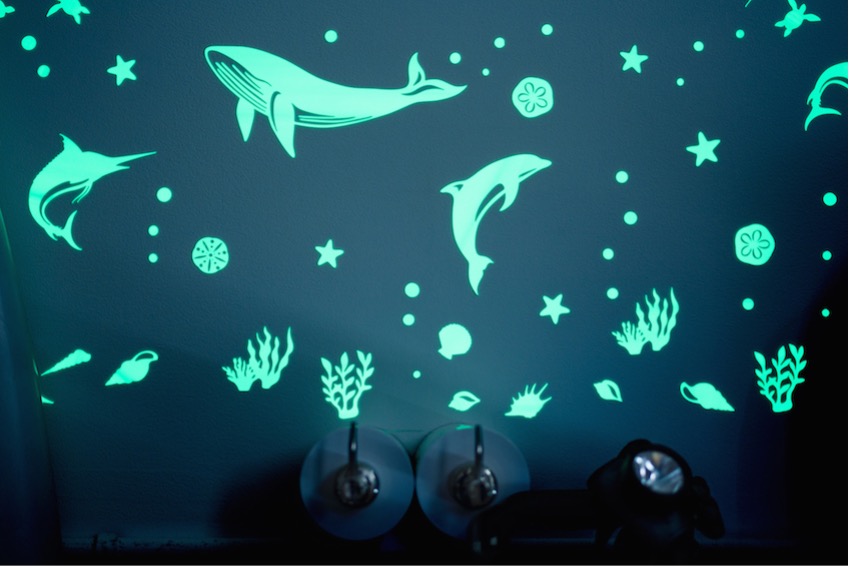 Learning from Families
Lily described how GLOPLAY develops new product ideas. "We work closely with designers who have children at home. Mostly moms. They know what kids get excited about and the imaginary stories they enjoy. We also work with child influencers who love GLOPLAY and we use social media services to share these products globally."
Go ahead and play—with GLOPLAY!
To learn more about GLOPLAY stickers, see  https://www.letsgloplay.com/
–
Only an in-person trade show can deliver exciting and efficient opportunities that assist buyers in their hunt for new products. Exhibitors are also eager to meet buyers from around the world and present their wares in person after more than a year of remote access to their customers. The Inspired Home Show will bring the latest trendsetting designs to Chicago, August 7-10, 2021.
Visit www.theinspiredhomeshow.com to learn how the Show will enhance your business. Register today!