You can't really call the Argentinian gia Global Honoree Tiendas Landmark a store. It is a theatrical universe where guests go to explore different lands and shopping is just one part of the exciting journey.
by Michelle Hespe
Unlike most retail stores, Tiendas Landmark does not have windows to show off the merchandise inside. Customers arrive at the entrance of the department store and are surrounded by an immersive artwork by kinetic artist Rafael Parratoro that magically covers the walls in shape-shifting streams of calming colors. To enter the store is like walking through a rainbow and stepping out the other side, into another world.
"We take customers far away from everywhere," says Tiendas Landmark's visual manager, Elena Scelzi. "We want visitors to have the sensation of walking through a space to someplace else—that they are taking a journey with us. That journey could be through a small town in Europe or stepping into a bazaar in some exotic place. The store is built like a small town, with buildings, streets, a central piazza – there are pathways to follow, set out by the architecture."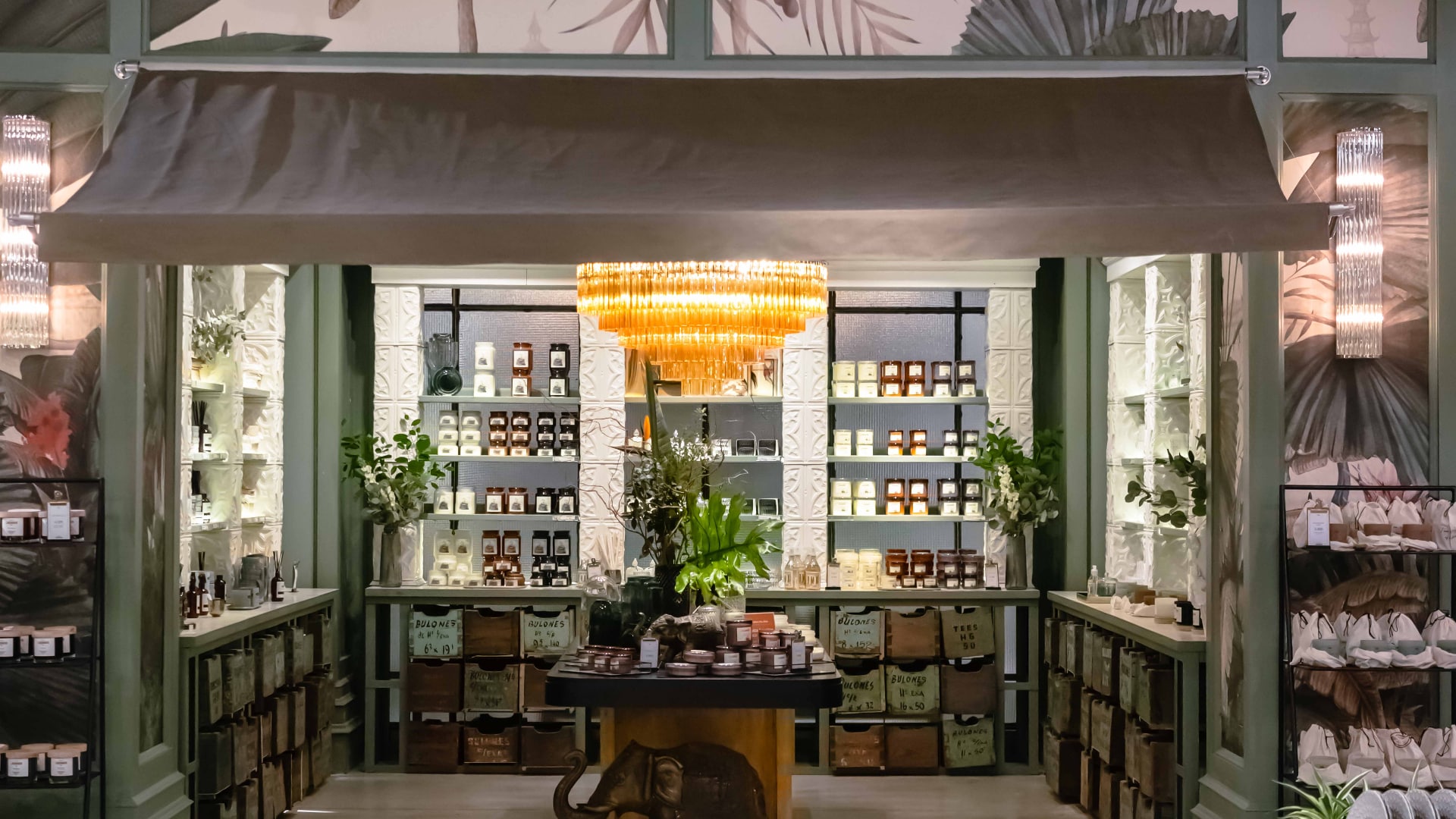 The mesmerizing entrance is fitting, because traveling is one of the core themes for Tiendas Landmark.
"We want to inspire our customers and show them that something as simple as your bed linen is special and that it can make you feel different, and take you somewhere else," Elena says. "Things for everyday life should be special, as you use them often. Even if it is as simple as buying towels, we want people to feel that it's a different experience—and that you become a part of something else when you make a purchase."
Elena explains that she and their buyers take choosing every single product very seriously. "Then my work is to help customers to mix and match the objects—to pull together a universe and present it to them," she adds. "It can be a dreamy, poetic experience, and it's about recognizing the value of an object. All of the objects in our store have to tell a story."
The gia expert jury applauded this unashamedly sentimental approach: "There is great storytelling with visual merchandising and a lot of unique, interesting details throughout the store. The way Tiendas Landmark uses props, creating a sense of fun and fueling emotions is unique. Its visual merchandising makes you smile, and the dramatic lighting further supports the theatrical experience."
The judges all agreed Tiendas Landmark, which now has nine stores, is a best-case example of how the physical retail store can still be king.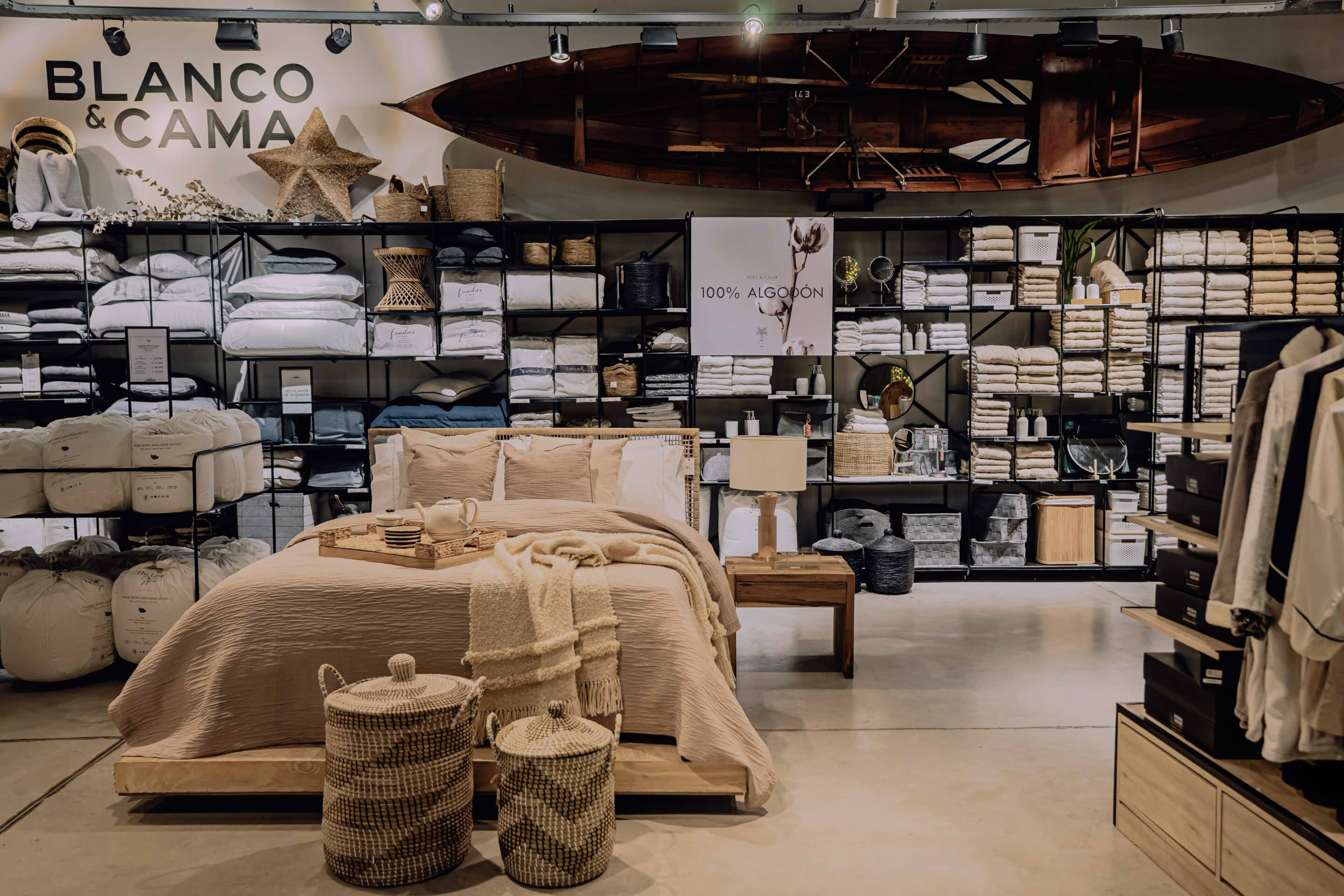 "Tiendas Landmark offers so many reasons for customers to visit the store," one judge said. "It is a meeting place, a destination, and an immersive experience. It's a place for all of the senses, and a space for inspiration. Fun and exploratory, it offers pure entertainment."
Tiendas Landmark has adopted a "store-within-a-store" approach, so once customers are inside the 6,000-square-meter space, they can wander between the many lands (or "sets" as Elena calls them) that are devoted to individual brands—all with their own themes and atmosphere.
No matter which brand it is though, all products are carefully selected from international markets, with a sharp focus on global interior design trends. The store also has a customized consulting service, where professional designers work with customers to conceive and develop their projects—whether it be one room or an entire house.
"It's a theme park for interior designers," says Elena.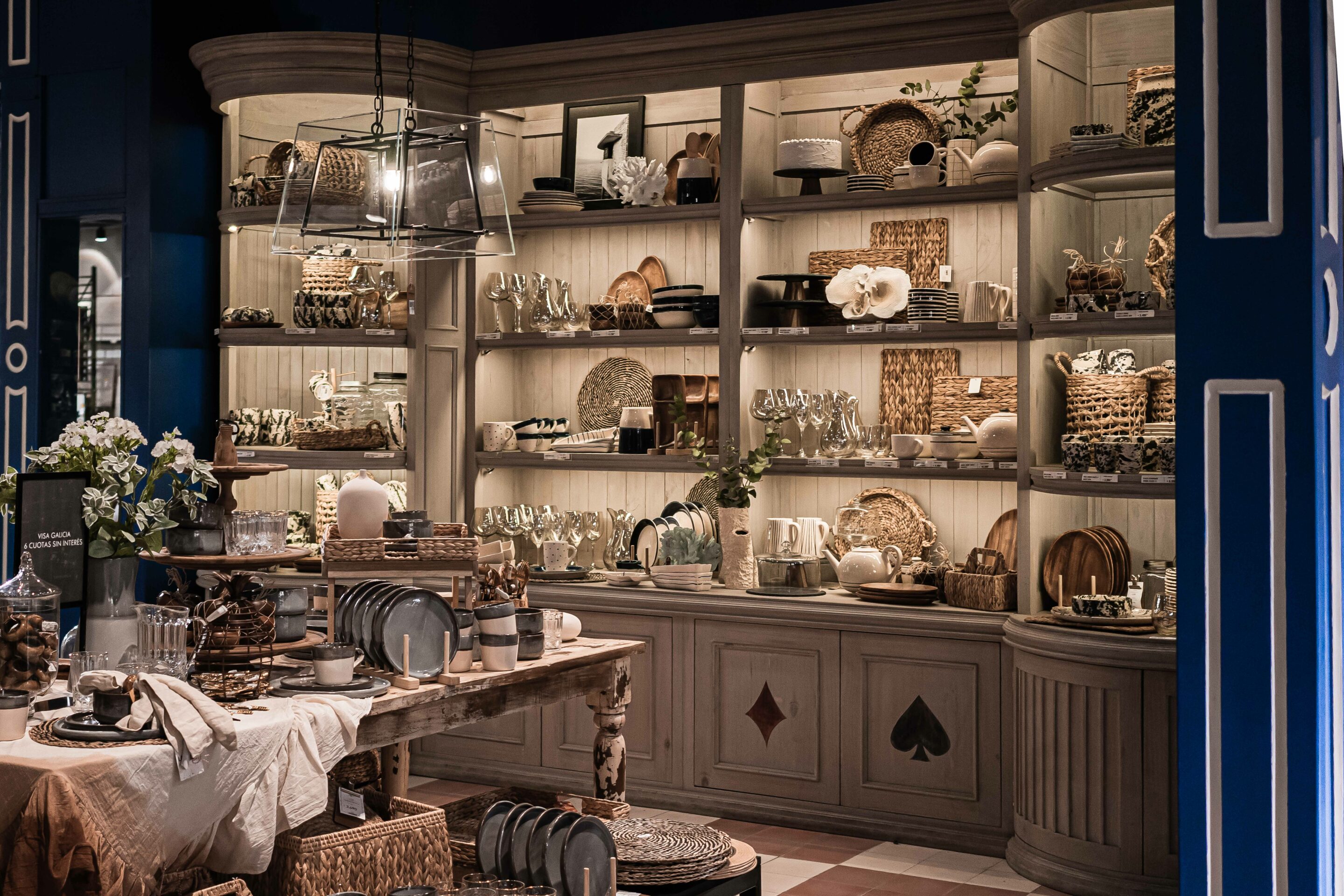 It is not surprising that this theatrical approach to retail shines so brightly at Tiendas Landmark – because Elena has a background in costume and set design, and she has worked for companies such as Cirque Du Soleil. "That is our special touch," she says, "bringing the theatre world to retailing. Everything is like a show, and just like when a show opens to its audience, it has to be perfect. Something spectacular has to happen, that moves people."
All of the senses are taken into account with the show, including scent and sound. One of the bestselling items is a fragrance called Dharma that was specifically developed for Landmark, and the music is just as personal and welcoming – energetic yet tranquil music such as bossa nova, smooth electronic tunes and jazz.
Tiendas Landmark has its own brands as well, including Landmark, Land (minimalist furniture), Land Kaffe (a café and restaurant run by renowned chef Martin Molteni), Crio (children's furniture with clean Scandinavian style) and Mihran – a rug specialist that focuses on merging oriental styles with a modern aesthetic. In keeping with Tiendas Landmark's artistic approach, the rugs are displayed like pieces in an art gallery.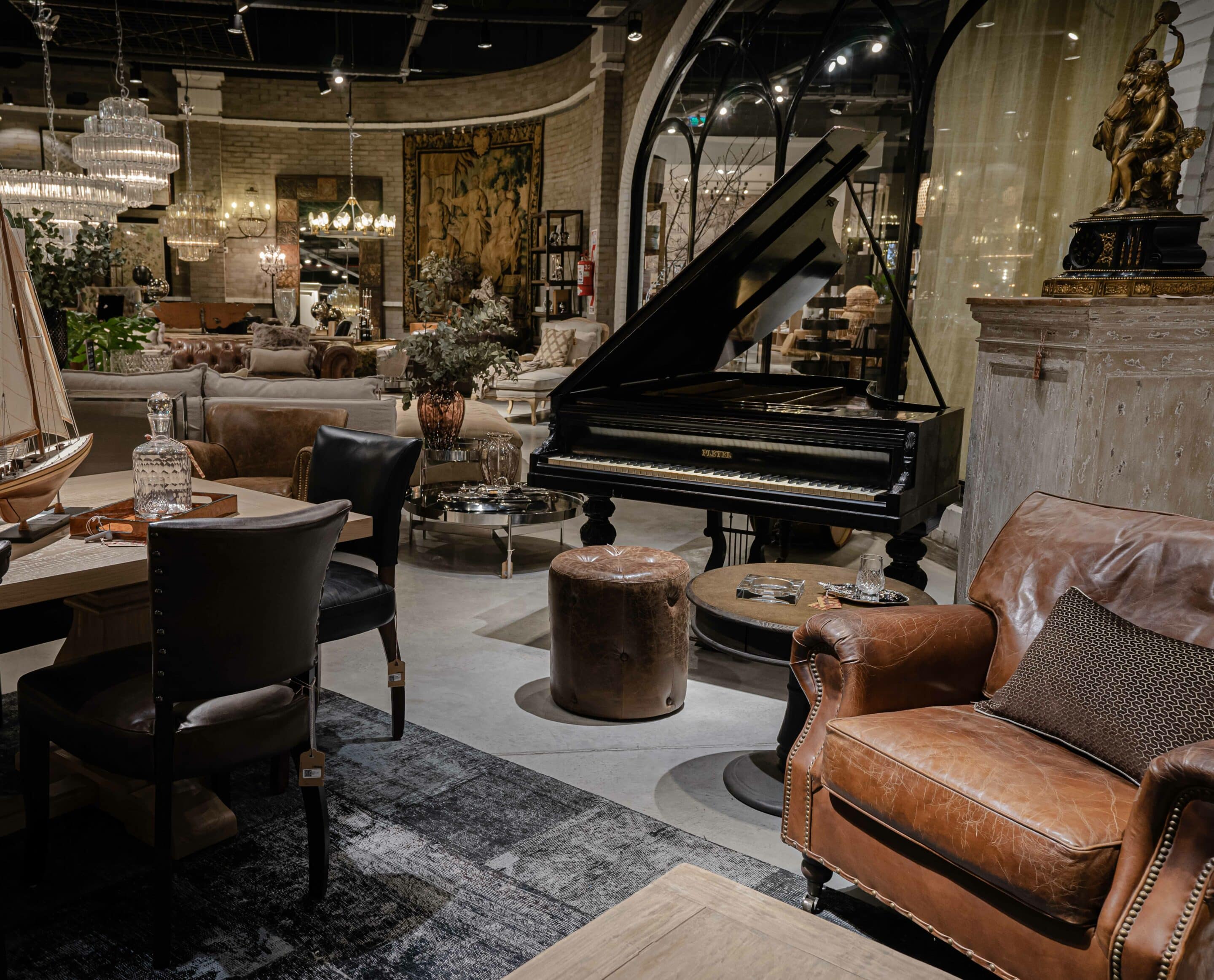 "Mihran was actually the original business that was established in the 1950s and from which Tiendas Landmark grew," explains Elena.
When Covid-19 brought the world to its knees, like most retailers Tiendas Landmark faced challenges with importing products due to transport logistics, and this led to the company establishing its own factory and warehouse.
Now products can be made and stored nearby, and as sustainability is a key objective of the business, this also helps to lower the company's carbon footprint as it reduces the amount of products being packaged and transported.
"Having a production plant also allows us to provide customers with tailored furniture and many special finishing options," says Elena. 
When it comes to hiring staff, there is always a hands-on test in the thorough interview process where the candidate has to arrange a sector or some shelves of the store to demonstrate their creative flair. And as Landmark is in a constant state of expansion, there is always a focus on recruiting fresh new talent. The company will be partnering with the Faculty of Architecture, Design and Urbanism (FADU) and some other institutions, to launch a platform for new talent – recruiting young people who are studying for careers related to design.
Landmark staff are incredibly knowledgeable about the products, and are also passionate about art and design, which helps to foster trust and bonds with customers.
"People buying things online has grown, but it is not a long-term solution, and we can offer more in person," says Elena. "We think it's important to have a high-end, immersive shopping experience because then people come back again and again, and they form a deeper connection with our stores. I see it as them trusting us with their lives – what they buy, for how they live."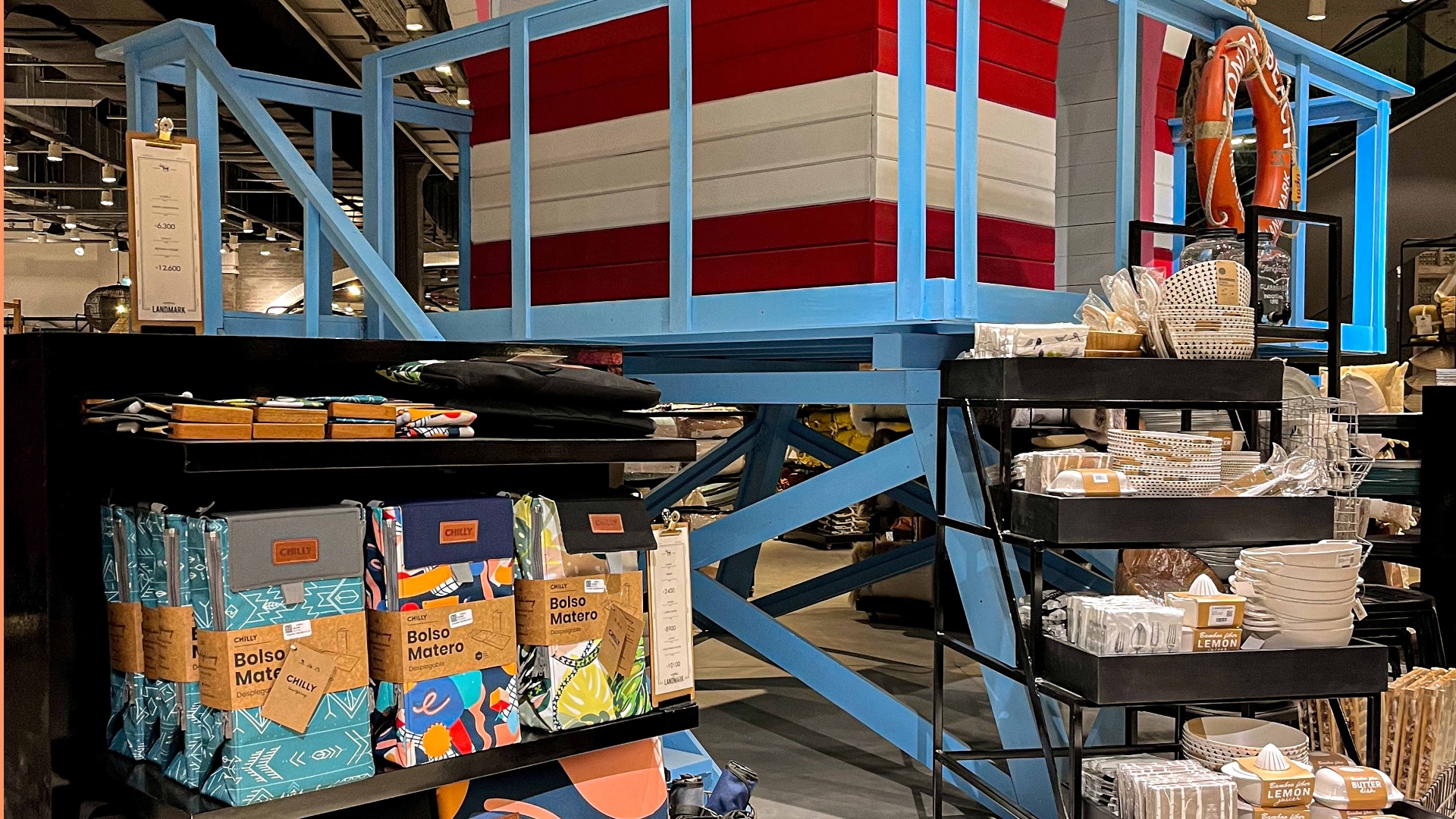 Visit Tiendas Landmark online at tiendaslandmark.com.ar.
Sponsored and organized by The Inspired Home Show and the International Housewares Association (IHA), gia (IHA Global Innovation Awards) is the world's leading awards program honoring overall excellence, business innovation and creative merchandising in homegoods retailing. For more information about the gia retail program, the co-sponsors or participating in gia, contact Piritta Törrö at [email protected]. Additional information on gia is also available online at TheInspiredHomeShow.com/Awards/gia-Retailing.
For more information about The Inspired Home Show 2024 and to pre-register for a free Show entrance badge, please visit TheInspiredHomeShow.com.