Ambiente Living in Colombia is a true retail success story that started out two decades ago in the garage of an entrepreneur who understands the priceless nature of memories.
by Michelle Hespe
As the saying goes, from little things, big things grow. Almost 20 years ago, in 2004, Patricia Velez started Ambiente Gourmet in her garage in Medellin, Colombia. With a passion for cooking, a love of beautiful, useful things and an understanding that people want more than just a shopping experience, the Ambiente brand was born.
From that business created in her home, Ambiente Gourmet grew to having 40 stores across the country. On the back of this remarkable success, in 2014 Ambiente Living was born and it has evolved into an exciting offering of 30 product lines in a 12,000-square-foot (1100 m2) space that includes a thriving restaurant and bar.
Not stopping there, Patricia and her team have now grown Ambiente Living to seven stores across Colombia; in total there are more than 50 stores in 100 locations with 350 staff and four different brands: Ambiente Gourmet, Ambiente Living, Ambiente Patio and Ambiente Loft.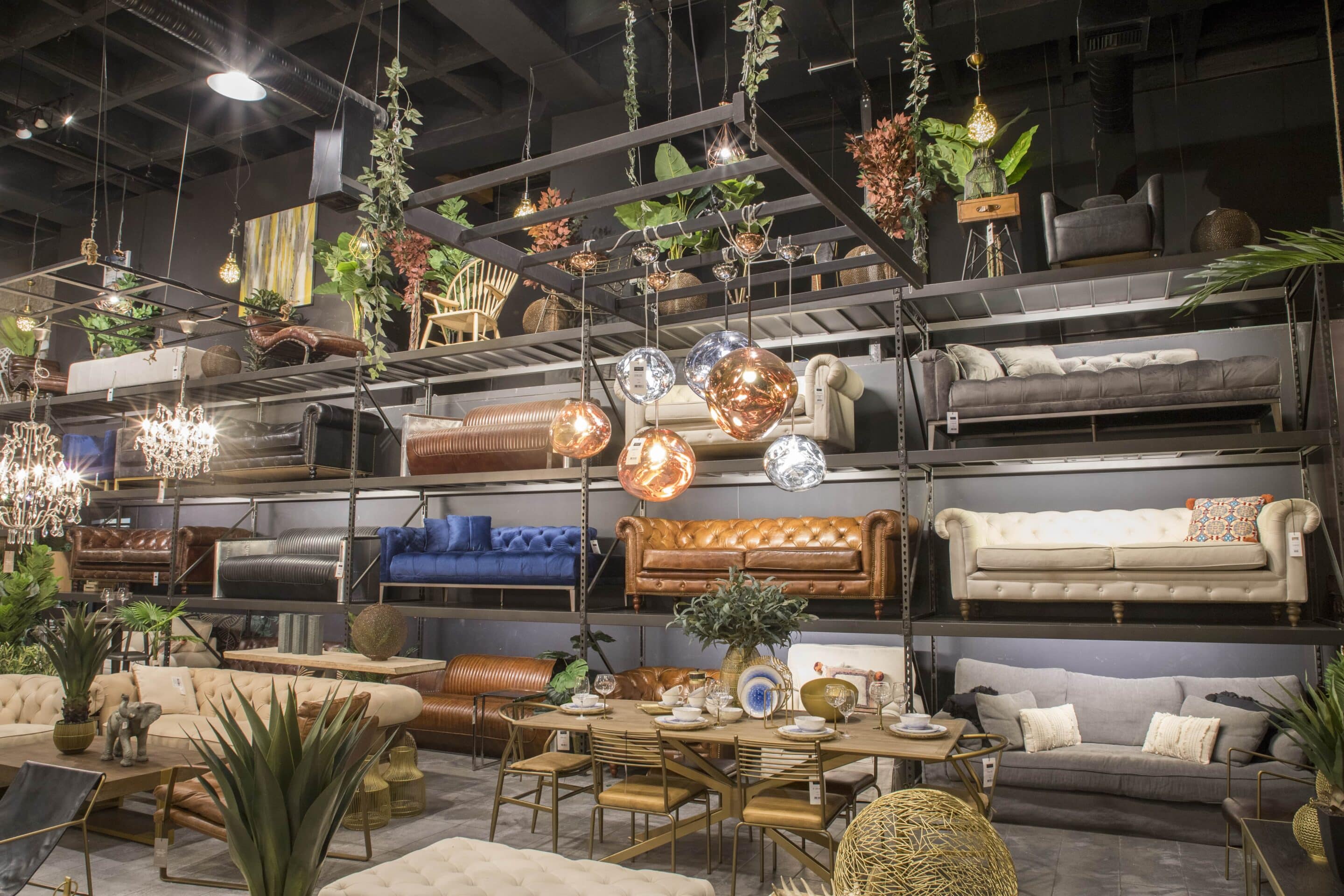 As one of the five Global Honorees at the 2023 Global Innovation Awards (gia) in Chicago, the gia expert jury praised Ambiente Living for its unwavering dedication to creating magical, memorable experiences for its customers.
"The Ambiente Living stores are true experience hubs," one of the judges said. "The stores entice consumers with a multi-sensory experience that is inspiring and highly memorable, with impactful visual displays, hearty cuisine, artisan perfumery and so much more."
The jury also commended Ambiente Living for taking social responsibility seriously.
"The business implements sustainable sourcing practices, including sourcing from indigenous populations and artists, and their stores are mainly staffed by single mothers whose success is supported by providing them with the support and flexibility they need to succeed both in their role as moms and at work."
This focus on taking care of staff has meant that not only is staff retention high, but that the culture and atmosphere is one of support and genuine care, and so customers feel welcomed and like part of a family.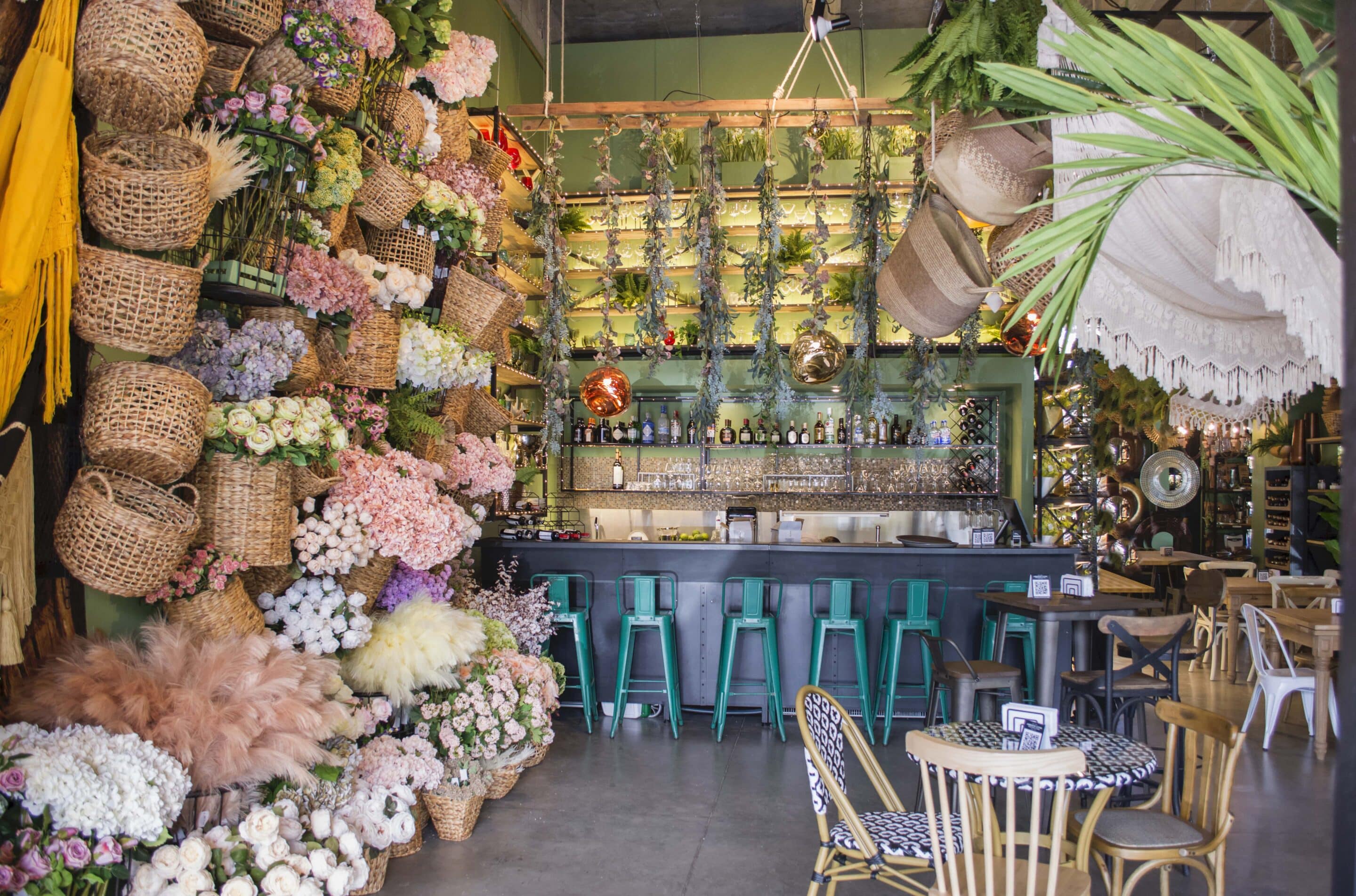 "We have always been very different," says Andrea Freydell, chief growth officer of Ambiente Living, and proud daughter of Patricia. "We focus on offering our guests unique experiences. When customers come to us, I see this as inviting them into our home. I am a host and I want them to have the best experience possible. The only thing you cannot replace is an experience that you remember. We are not easily replaced – even the Internet cannot do that. The memories that we make for the community will make us last."
Ambiente Living is a place where everyone is welcome, and with so many different areas and scenes to take in there is something for everyone to admire and enjoy.
"We don't want to appeal to just one generation," says Andrea. "We have many female visitors in their 40s, young people in their 20s, teenagers, grandparents, men coming in for a drink and entertainment – there is something to spark enjoyment in everyone. Essentially, we are a multi-sensory lifestyle center."
Patricia's five-year-old niece says that the store is her favorite place in the world. "That is one of the best compliments you can get, and I think it's because together – the music, the grand piano, people enjoying themselves, children carrying their dogs because we are dog-friendly—all makes for beautiful memories."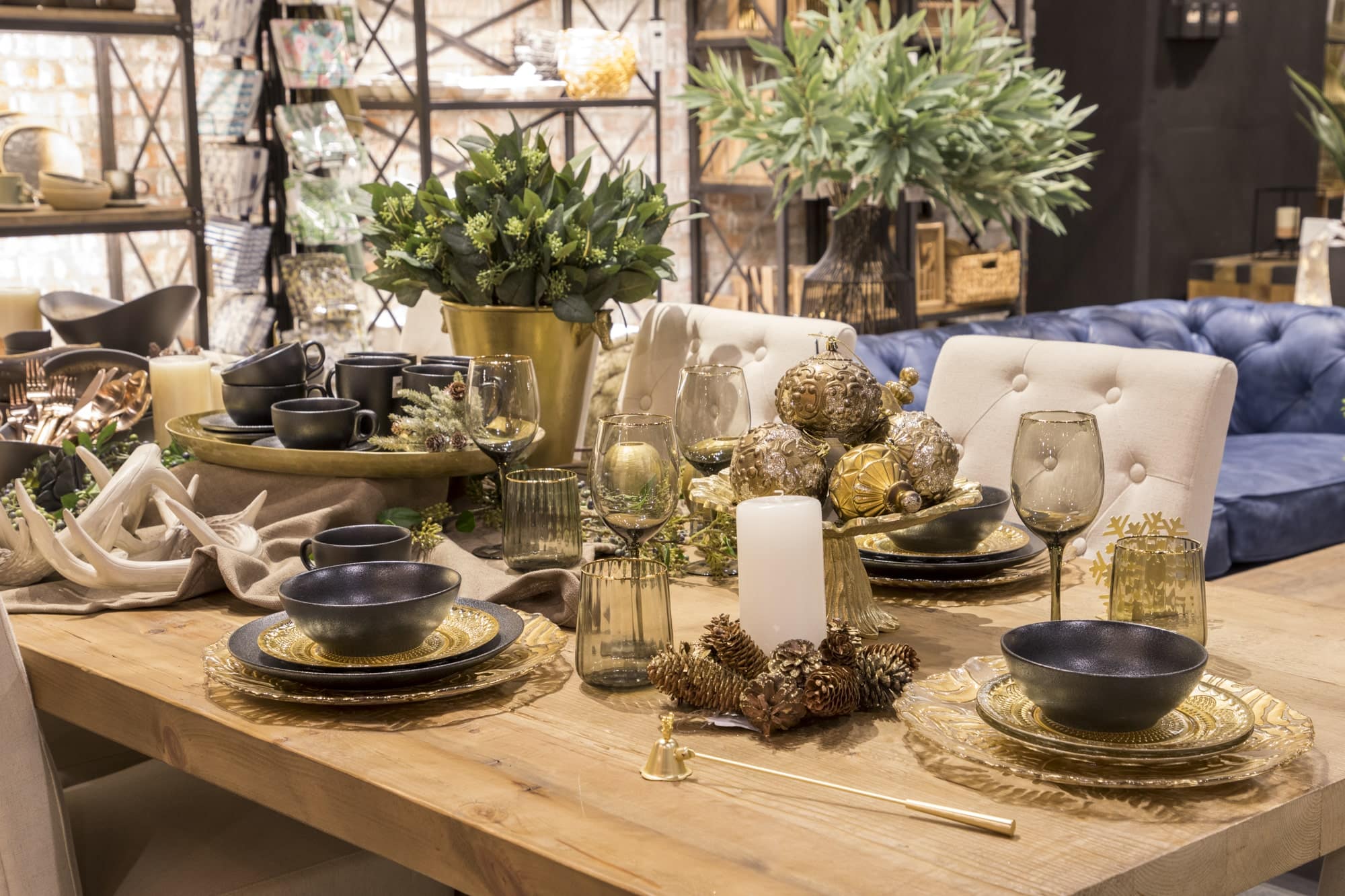 Experiential branding to create those unique moments is a crucial part of Ambiente Living's recipe for success. "Consumers can hear our piano from any point in the store, rejoice in freshly made pasta, discover new botanical perfumes and greet old friends as they dine," Andrea says. "All of these things are branding, but they also make memories."
As the store has evolved, more and more attractions have been added to the eclectic mix.
"We've had orchestras playing in the store, art exhibitions, fashion parades and artisanal perfumes and jewelry shows," says Andrea. "Recently we also started working with local artisans creating non-industrialized work—such as street art and sculptures. We'll keep adding more of this to the offering."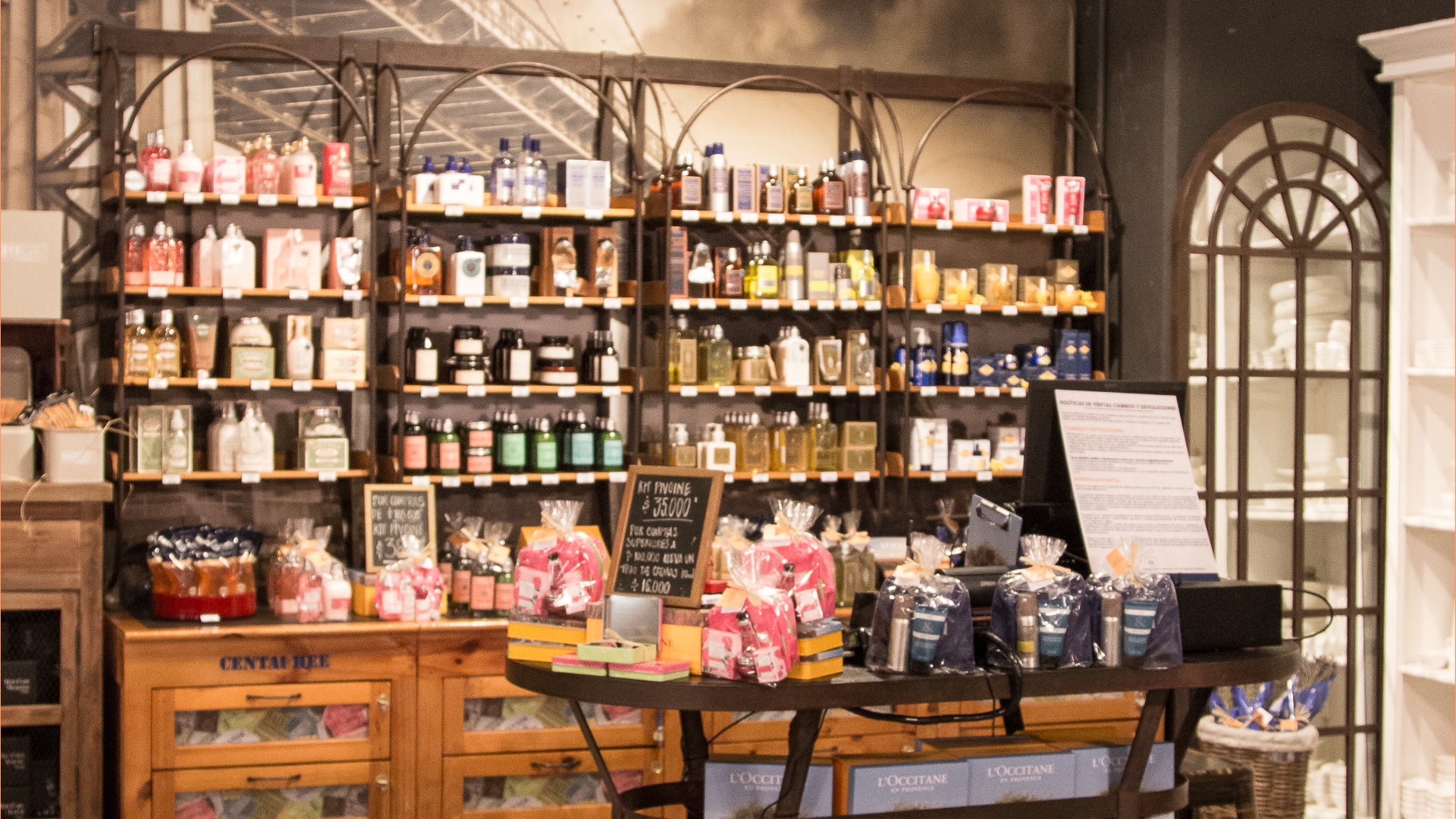 The lighting and feel of the store is reminiscent of a New York Soho warehouse, with large wall art of iconic scenes—such as Brooklyn Bridge and rusty fire escapes—and exposed brick walls and decorative plants to bring a touch of green to the spaces. "The lighting in the store is dramatic," says Andrea. "We predominantly use our own lamps to focus and guide consumers' attention as beams of light would in a theatre."
The layout emphasizes the feeling that Ambiente Living is a world of its own, with many smaller places to be found within its eco system, and the staff and product placements encourages customers to drift off and explore different parts of it.
Within the creatively considered spaces, there is a high degree of multi-category integration, with objects placed between furniture groupings to lead customers from one place to another. "Each space has a particular composition that balances contrast and harmony," says Andrea. "Each space tells a story as we mix textures and materials to evoke a particular type of luxury location."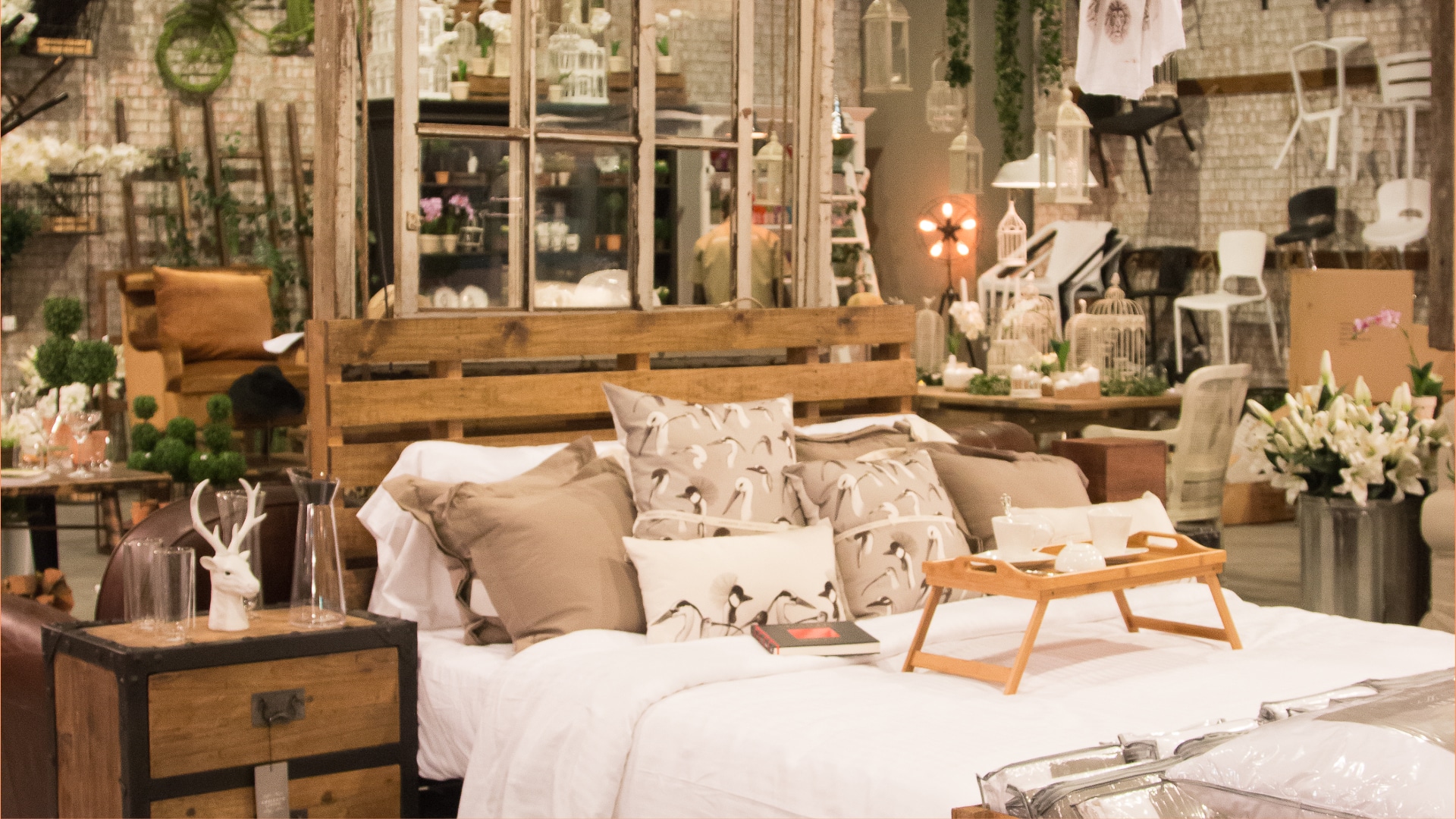 When it comes to products, there is an element that runs through all of the stores that Patricia embraced when she originally created Ambiente Gourmet.            
"It's about offering products that improve people's lives," says Andrea. "Things that are practical and beautiful. Once, the kitchen was hidden as it was considered a place where the work was done, and it was often messy. It was pushed to the back of the house and was out of sight. Now it is at the forefront of the home and it's a place you want to show your friends and family. We want the products you use in everyday life to be pieces you like to show others."
Becoming a global honoree at the gia awards in Chicago was a memorable milestone for Andrea, her mother and their staff, but attending The Inspired Home Show and being a part of something bigger also meant a lot to them.
"We loved the human element of the Show," says Andrea. "The mentorship from the judges and expert jurors, the comradery between other retailers and suppliers. It was much more than just seeing suppliers—it is about growth and support for all of us in the industry. It's so inspiring to see what others are doing, and we love being a part of it all."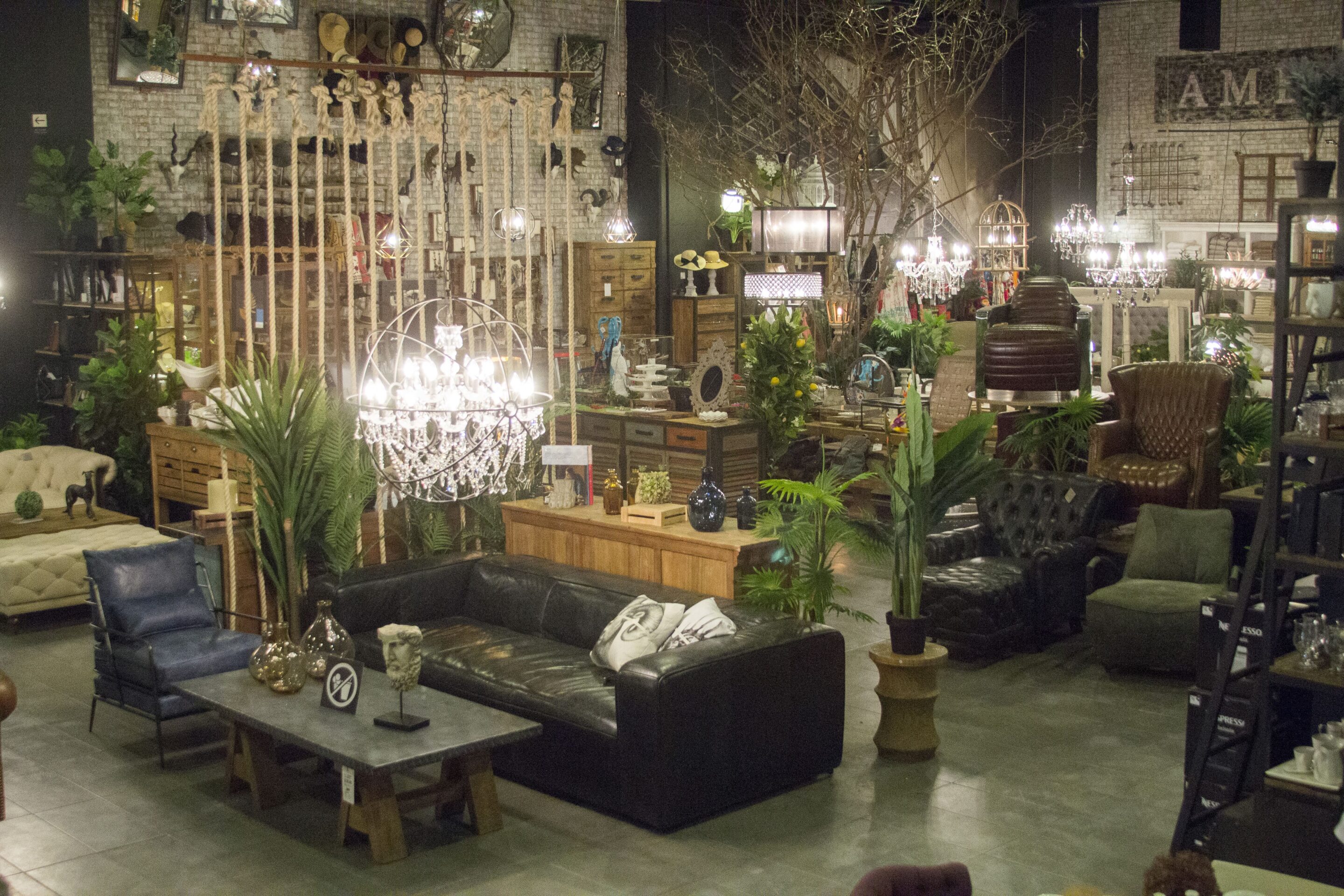 Visit Ambiente Living online at ambienteliving.com.
Sponsored and organized by The Inspired Home Show and the International Housewares Association (IHA), gia (IHA Global Innovation Awards) is the world's leading awards program honoring overall excellence, business innovation and creative merchandising in homegoods retailing. For more information about the gia retail program, the co-sponsors or participating in gia, contact Piritta Törrö at [email protected]. Additional information on gia is also available online at TheInspiredHomeShow.com/Awards/gia-Retailing.
 For more information about The Inspired Home Show 2024 and to pre-register for a free Show entrance badge, please visit TheInspiredHomeShow.com.