by Michelle Hespe
In 1886, Isetan was established as "Iseya Tanji Kimono Store" at Kanda Hatago-cho (Present Soto Kanda). In 2008, after approximately 130 years of history, Isetan merged with Mitsukoshi which had the history of 350 years and developed as the current Isetan Mitsukoshi Holdings. 
The store is considered a driving force in urban Japanese culture, and although it's still a go-to place for fashion, Isetan now sells an enormous range of products, largely aimed at wealthy consumers. It's considered a shopper's paradise and in terms of sales, it steadily holds on to its position as number one in Japan.
Isetan Shinjuku is housed in a commanding, elegant 1933 art deco building in the middle of one of Tokyo's busiest city suburbs. Stepping through the doors of this historical landmark, visitors are enveloped in an incredible world of retail where the sheer enormity of the store's offerings starts to become apparent. There are nine stories of fashion, cosmetics and perfume, homewares, electronics, luggage, restaurants and cafes to be explored, and one entire floor is dedicated to watches and other high-class products.
Customer service is something that the Japanese take very seriously, and when it comes to retail and hospitality, nothing is too much of an ask. As a culture, the Japanese are incredibly welcoming and polite, and will go out of their way to help you. This culture is ingrained in the fabric of Isetan and their staff training is some of the best in the world. "Hospitality attendants" take care of shoppers, and staff are accustomed to servicing Japan's elite so there is a focus on personal shopping and intimate, meticulously executed service. An astounding 22,000 people work in the Isetan Mitsukoshi Group as a whole, so there is always someone to offer undivided attention to customers.
Isetan's manager of the living goods section Teppei Iwata explains: "Store stylists, attendants, category specialists, hospitality managers and many others with a great diversity of roles serve our customers beyond the boundaries of the store. In OSS (Outside Sales), our staff plan value propositions and systems of buying that serve to build long-term relationships with customers."
As always, Isetan has moved with the times and continues to invest in technology in order to offer their staff and customers all of the digital tools that they need for seamless sales processes, including 3D shopping spaces that can be experienced with VR goggles.
Retail competition in Tokyo is fierce. In general, the Japanese love fashion and there are many other large retailers jostling for the largest piece of the pie, especially in the high-end sector. "In order to overcome the difficult market environment with intensifying competition from other businesses, we have been speedily and accurately grasping the needs of our loyal customers," says Iwata. "Our systems and ways of serving our customers have become increasingly diverse and sophisticated in recent years."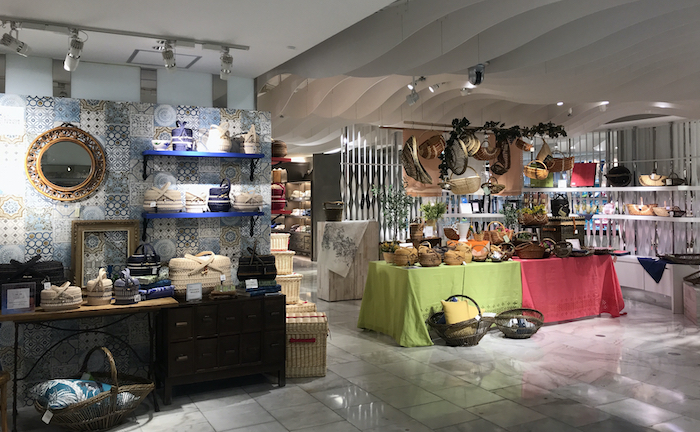 Isetan prides itself on stocking the best brands in the world, and has recently introduced long-term pop-up stores for brands in the field of furniture, such as Armani Casa and Dior, and permanent shops for brands such as Bottega Veneta, Minotti and Cassina. "Our line-up can meet the demands of even the wealthiest customers, including royalty," says Iwata.
When your store is appealing to the "who's who" of Japan, innovation has to be a major focus. Isetan is always coming up with new ideas to keep its customers coming back and ensuring that they are entertained and inspired while in-store and online at home.
"The Creators Hotel proposes an extraordinary space showcasing high-end furniture and homewares," explains Iwata.
Customers can wander through its shops and corridors to see all of the opulent offerings ­– from ornaments to glasses and decanters, to lamps, sofas and exquisite sculptures.
Within the household item floor, there is "A taste of drink" section, which provides a paid tasting bar where guests can enjoy learning about and sampling "a marriage of food and wine." There are also private rooms where sleep consultants share their knowledge with clients in need of advice over bedding and other aspects related to a good night's sleep.
"An Isetan shopping experience is to offer visitors new lifestyle proposals in a seamless experience as they explore parts of the store," explains Iwata.
The Living Floor, for instance, was developed from the basis of conventional retail item classification systems into three main lifestyle scenarios – Living Room and Personal Rooms, Bed, Bath and Powder Room, Kitchen and Dining Space.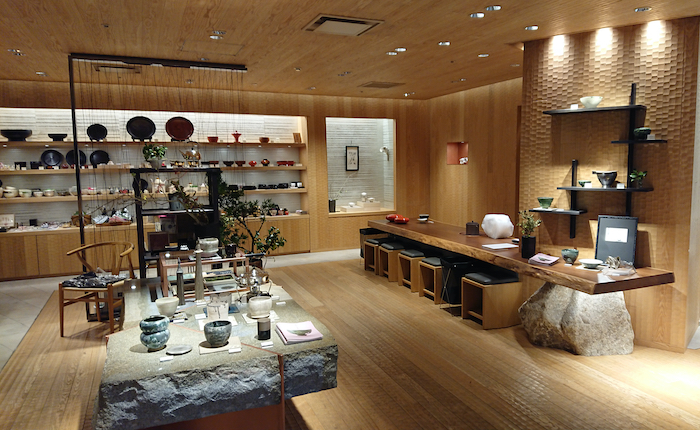 Each scene is unified. Within the sophisticated environment, customers can feel a level of service, ideas and offerings found nowhere else in Japan. For royal customers and celebrities, on a different floor there are private lounges and a hospitality app has been developed to offer the best service possible, alongside privacy and access to the areas that they would like to explore.
"We have succeeded in raising the level of product proposals to exceed our customers' already high expectations, alongside increased sales performance in large-scale projects like this," says Iwata.
Isetan's focus on "lifestyle proposals" rather than selling is what has this grand dame of a retailer standing out from its competitors. The staff and management continue to create proposals that respond to changes in society, providing high-quality new products and services that enrich people's lives, in the kind of beautifully designed environment that the rich and famous expect.
The information stated above is as of the year 2019.
To learn more about Isetan, visit isetan.mistore.jp/store.
—
Sponsored and organized by The Inspired Home Show and the International Housewares Association (IHA), gia (IHA Global Innovation Awards) is the world's leading awards program honoring overall excellence, business innovation and creative merchandising in homegoods retailing. For more information about the gia retail program, the co-sponsors, or participating in gia, contact Piritta Törrö at [email protected]. Additional information on gia is also available online at TheInspiredHomeShow.com/Explore/Awards/gia-Excellence-in-Retailing.
For more information about The Inspired Home Show and to pre-register for the 2021 Show, taking place in Chicago on 13-16 March 2021, please visit TheInspiredHomeShow.com.