La Iberica in Uruguay is an enchanting retail space. Heritage and modern-day retailing are seamlessly blended to enhance the charm of a business devoted to offering its customers endless moments of joy.
by Michelle Hespe
More than 130 years ago, where La Iberica now stands in Montevideo, Uruguay, there was a grand bazaar housed in a building that was erected in 1850. It was a busy place where locals went to find everything from top European brands such as Limoges (French producers of high-end collectible porcelain) and Christofle (famous for its innovative silverware) right down to simple things for everyday life such as storage containers, children's toys and cleaning products.
By the mid 20th century, the bazaar had dropped all products unrelated to homewares, streamlining its focus to become the stand-out store it is today—a retailer offering more than 5,000 objects from around the world, including some by local artisans. La Iberica only stocks products that encapsulate timeless beauty, functionality, innovation and quality.
"We believe that objects which accompany us in our everyday lives—whether it is a comfy sofa to dive into at the end of a long day or a coffee mug to start the day with energy—fill us with moments of joy," says marketing manager Paula Delgado Lockhart. "Our mission is to find products that add value to people's everyday lives."
When the third generation of the family took over in the 1980s, furniture was added to the offerings and then a wedding registrar program, so it became a destination for newlyweds to decorate their homes.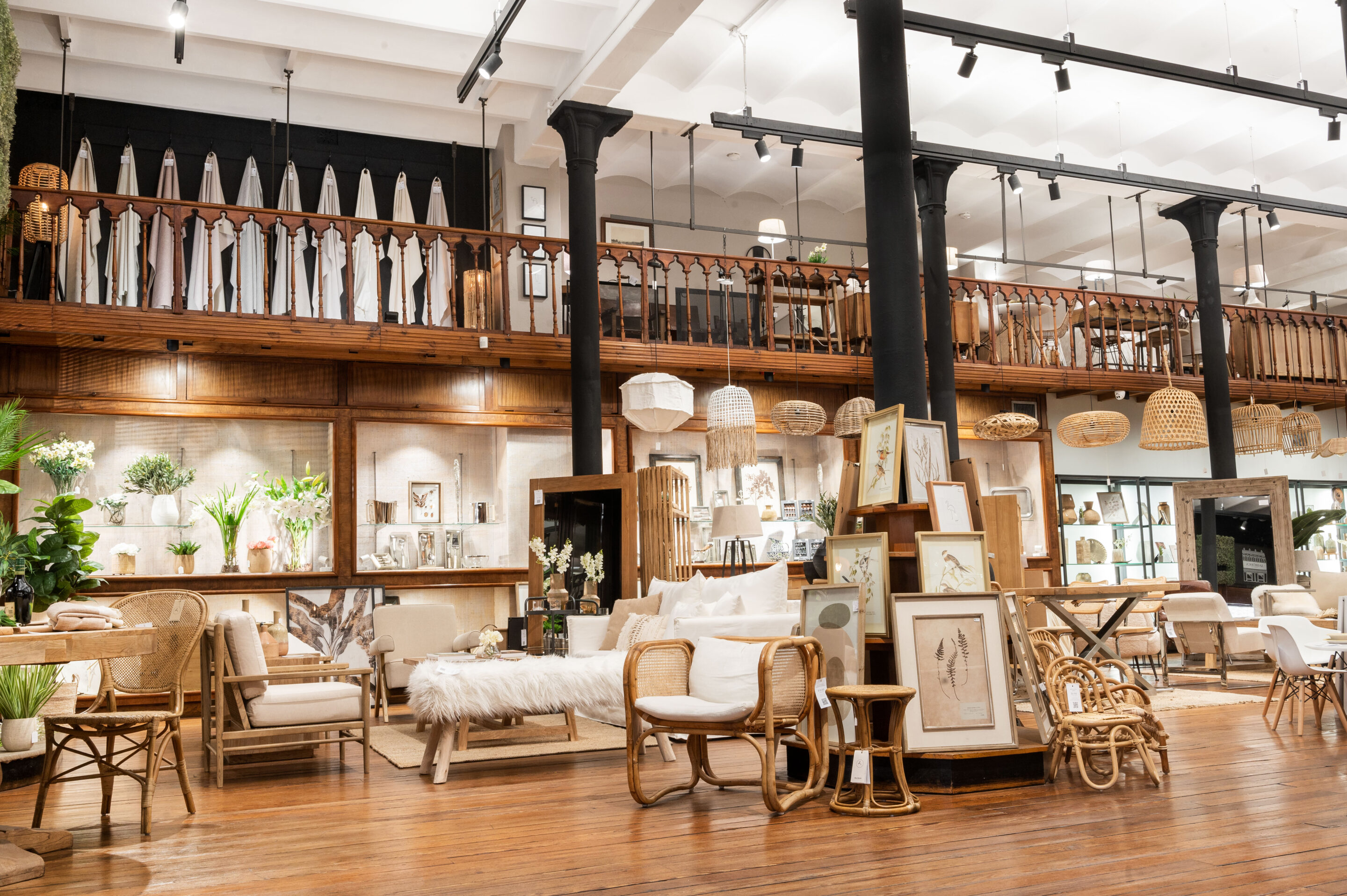 In 2008 when the fourth generation took the reins, e-commerce was introduced and the focus shifted to selling home décor and furniture. The online business reached across the entire country rather than just the people of Montevideo and is now the main part of the business and part of the reason for its success, Paula says.
This year at the IHA Global Innovation Awards (gia) held in Chicago, the company's dedication to this mission, its steady growth, the grand building and the dedication from passionate staff, won the business the accolade of being one the five best retailers in the world.
The gia expert jury commented that the store is "an architectural masterpiece, with the building itself telling a story." They also commented on how "the approach of the store is human and personalized, and very customer-oriented."
Thanks to continual innovation in product choices and the seamless integration of new merchandise, La Iberica has continued to grow over the past century. However, it is also the stunning four-story building that is permeated with a rich atmosphere of enchantment that keeps customers coming back.
"The architectural values of the building are precious," says Paula. "Every time we bring modern ways of retailing into the business, we are very conscious of them not competing with the building or hiding its features. Our goal is for the modern world and the old-world charm to enhance one another."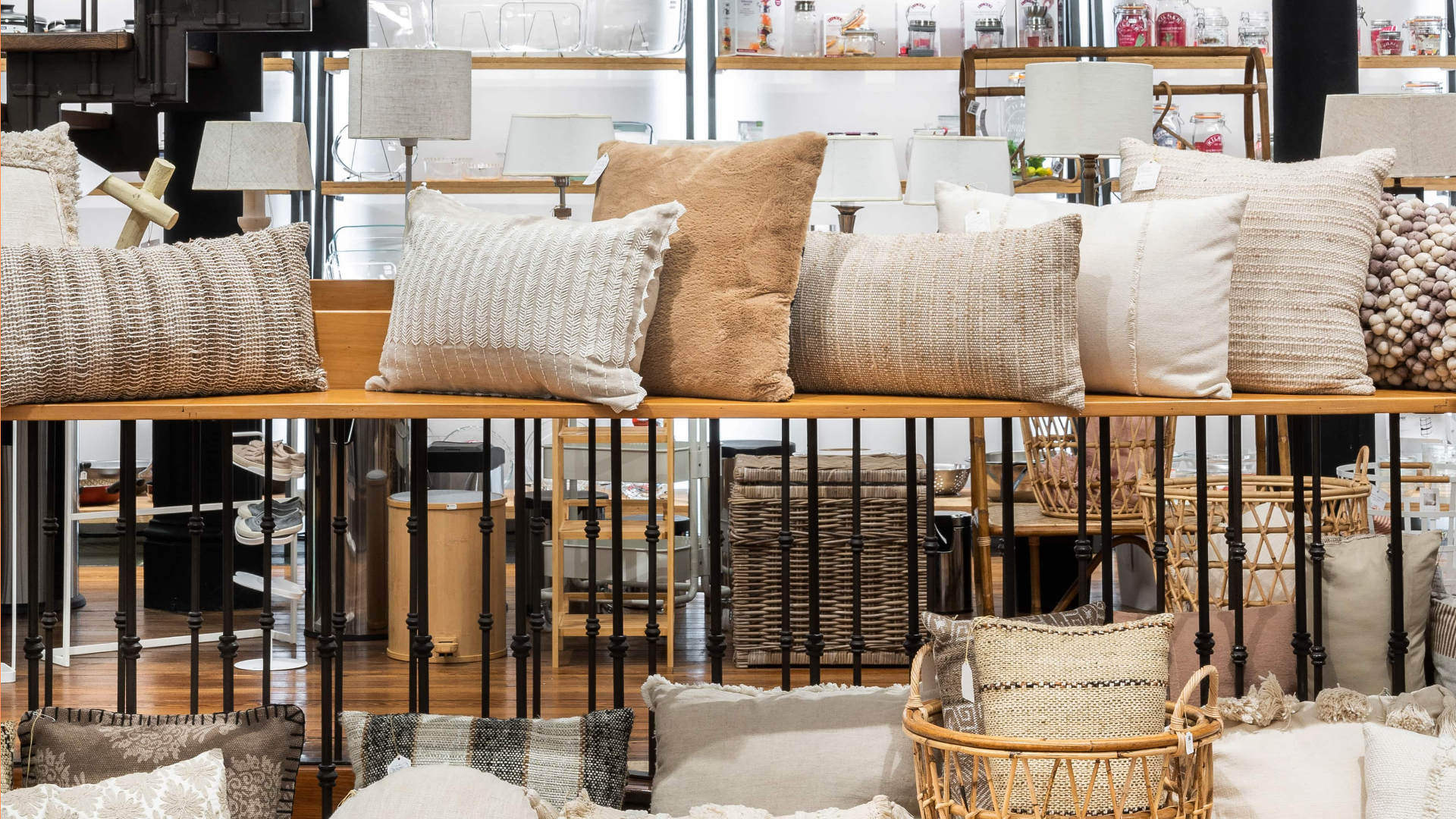 Upon stepping into the store, customers are greeted with a natural color palette running through the building, the décor and the merchandise that creates a sense of warmth and relaxation.
"This natural color palette is very much in line with Uruguayan tastes," Paula explains. "Our country is rooted in a countryside lifestyle, and so the style of decorating includes lots of leather, linen, wood, brown tones and natural materials—the aesthetic responding to this kind of lifestyle and tastes.
"In Uruguay, we love bright colors to look at, but when the time comes to choose products for the home, we normally choose more neutral, timeless colors," she explains.
Paula says that all staff work hard to ensure their customers feel transported into a calm atmosphere, and that they also feel this peacefulness in their homes. "This sense of peace can be achieved through décor choices," she says.
After passing through the building's original facade, customers are met with a 25-meter-long aisle surrounded by two three-tier wooden racks of homewares and tableware. Five-meter-tall iron columns rise majestically from the original wooden flooring, and the upper balconies have intricately carved wooden balustrades in a classic French style, giving it the feel of a beautiful old library. The original alcoves with wooden frames have been restored, with new lighting installed to showcase glassware.
There are contemporary floor-to-ceiling iron and glass cabinets housing chinaware and décor accessories, and ladder-like wooden and iron racks displaying kitchen products. Couches, coffee tables and potted plants give the store a homely feel, and also act as proposed living spaces, inspiring customers to picture changes to their own homes.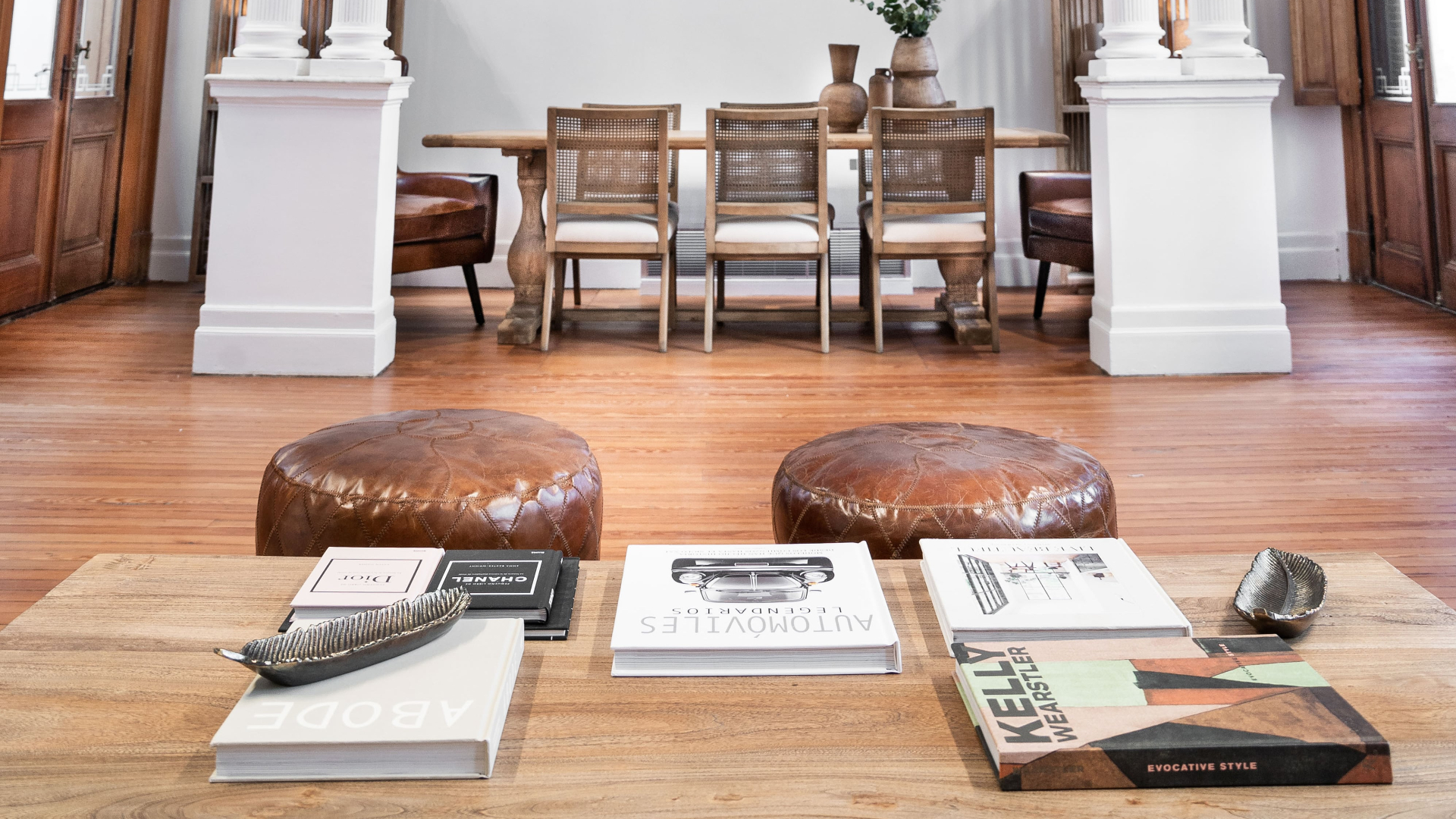 "When people first enter, they are usually in awe, as it is such an original place and different from anything you can find in our country or anywhere in the world," says Paula, adding that one of the most special things for her, is when customers remember coming into the store, holding their grandmother's hand. "This happens quite often", she says. "Customers have those kinds of memories here, and that is priceless to us."
La Iberica has a strong focus on Instagram, posting product reviews and beautifully presented images twice a day to its 132,000 followers. Paula does regular videos to show customers what they can buy and how they can style their home. Product campaigns are emailed in newsletters to a database of more than 25,000 people, with beautifully designed editorial content, offering décor tips and company news.
"Social media is like a wide-reaching shop window, and it is key to showing people our new products and news," Paula says. "It also contributes to strengthening our brand and helps position us as a 'taste authority'—as a reference and go-to account for ideas and helpful tips regarding design and products for the home. We always have a very clean aesthetic that makes watching and looking a pleasure in itself."
The website is also continually updated to showcase La Iberica's latest offerings, and it receives 2,000 or more visits a day.
The team at La Iberica are still basking in the glow of their store being chosen as one of the best in the world and said they could not believe it when La Iberica was announced as a winner at the gia gala dinner.
"Knowing that there are so many awesome stores out there in the world, we didn't expect it at all," says Paula. "It means a lot to us, especially being chosen by such prestigious judges who travel the world and see so many amazing stores. It was a major honor and we felt it was a not just a win for our store, but also for our country."
No doubt, La Iberica will continue to grow and evolve, while still retaining the enchanting charm that makes it such a special place for so many generations of shoppers.
"A concept that we constantly have in mind is a quote by German playwright and poet, Goethe: 'He who moves not forward, goes backward'," Paula says.
Visit La Iberica online at laiberica.com.uy.
Sponsored and organized by The Inspired Home Show and the International Housewares Association (IHA), gia (IHA Global Innovation Awards) is the world's leading awards program honoring overall excellence, business innovation and creative merchandising in homegoods retailing. For more information about the gia retail program, the co-sponsors or participating in gia, contact Piritta Törrö at [email protected]. Additional information on gia is also available online at TheInspiredHomeShow.com/Awards/gia-Retailing
For more information about The Inspired Home Show 2024 and to pre-register for a free Show entrance badge, please visit TheInspiredHomeShow.com.